For same day delivery order before 3pm.
Shop Now.
Kind-to-the-planet. Beautifully presented in eco-friendly gift wrap.
Eco-friendly
Occasions

Funeral & Sympathy

Flowers

Plants & Gifts

International

Same Day

Ideas for Celebrating Valentine's Day in Lockdown
19th January, 2021
Valentine's Day in lockdown is definitely going to be a little different. Landing right in the middle of more coronavirus lockdowns, by the time Cupid pays a visit many of us will have spent months either cooped up with our special someone or away from them. Not exactly situations that guarantee a Valentine's Day filled with love, passion and joy.
But, never fear, we're here to help. We've racked our brains, wiggled into Cupid's wings and come up with a few ideas to help you put the spark back into Valentine's.
If you're together
Turn your lounge into a home cinema
If you can't go to the cinema, you'll just have to bring the cinema to you! Get some popcorn and other sweet treats in (extra points for popcorn boxes) and choose a selection of films in advance so you don't get stuck in an endless Netflix scroll. All you'll need to do on the night is pick the best of the bunch.
If you really want to go all out you could create movie posters to decorate the room and queue up some trailers before you watch the main event. Then on Valentine's just sit back and relax, safe in the knowledge there won't be any noisy types rustling their sweet packets (other than you).
(P.S. If you've completed Netflix during lockdown, there are plenty of lesser known film sites loaded with gems, we love BFI player and MUBI)
Get all dressed up
Who cares if you have nowhere to go?
Fashion has definitely taken a sharp turn towards the stretchy during coronavirus, and too right, but Valentine's Day is a great excuse to swap the loungewear for something a little fancier. We don't mean your best ball gown or tux (but hey, you do you) it's more about wearing something that makes you feel absolutely great. They say confidence is attractive, so dig out that dress or shirt or pair of boots that give you a boost and you'll be on the road (catwalk?) to romance.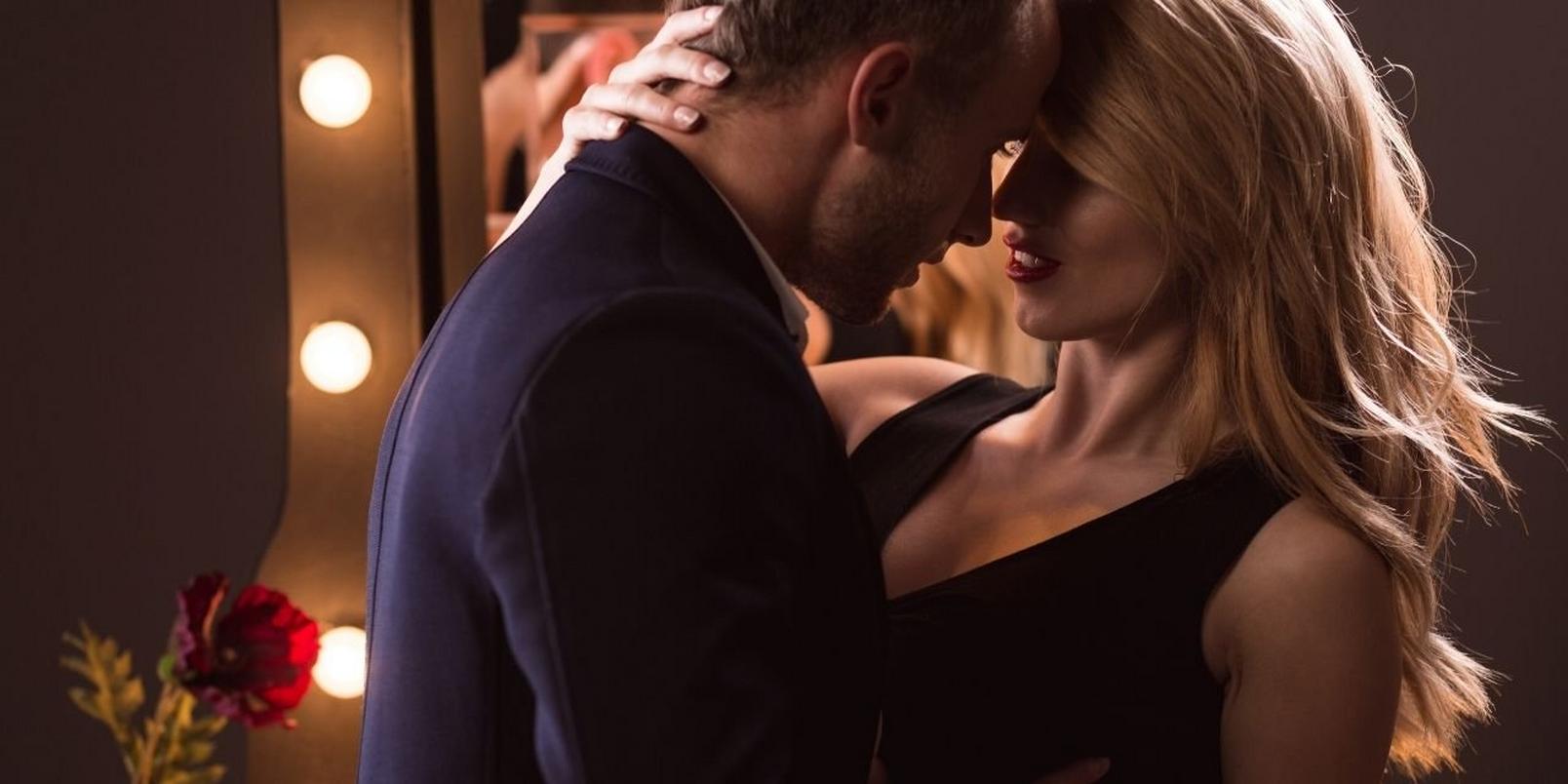 Make cocktails
Cocktails are a surefire way to make an evening feel special. The key is in the prep, make sure you have some kit and ingredients and then set up a little cocktail area. On the night you can take turns as the cocktail maker, maybe even get a little competition going for best drink... Trust us drinks taste even better when you've put a little work in.
If you're not sure where to start with cocktails, we'd recommend the Difford's Guide website. It has a handy cocktail builder where you put in your ingredients and it'll tell you what you can make.
If you're apart
Surprise swap takeaway
Lockdown has meant that cooking has become a bit all-consuming, and in some cases repetitive. Valentine's is a chance to put a stop to that with a surprise takeaway swap. Each of you should order the other some food to be delivered, with the aim being to send something truly delicious. Hopefully you know what they like…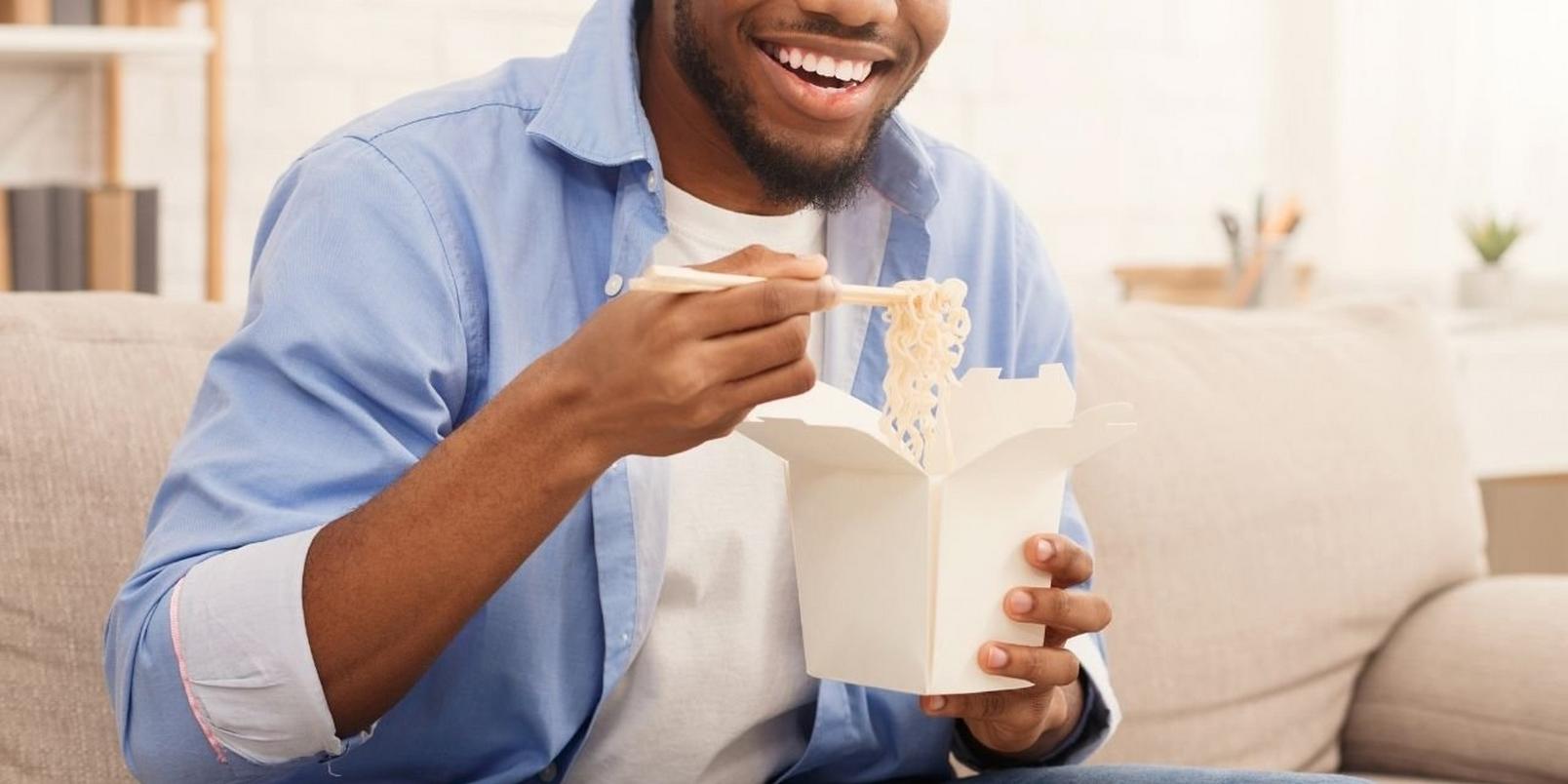 Take a virtual trip or class together
Thanks to the magic of technology you can take a trip or a class together even if you're miles apart. There are all sorts of places offering interesting and fun online classes, from pasta making with an bonafide Italian expert, to virtual wine-tasting. Or if you're culture vultures try a virtual museum or galley tour, we love doing online tours of the Natural History Museum and the National Gallery.
Do a games night
If you like a little healthy competition mixed in with your romance then a games night is a great choice, and you don't even need to be sat around the same board or table. We really enjoyed the tricky customer that is Macmillan's online escape room (make sure you donate!) which you can do from the comfort of your own home. Or why not try your hand at cards: Cardzmania has all sorts of games (including the fiendish but fun Canasta). By the time lockdown is done with you might both be masters of the deck, remember us when you win big in Vegas!
Send a love letter
Confession: we still love so-called 'snail mail'. An old-fashioned handwritten letter will always beat an email – it's a keepsake to treasure, something that has real thought and heart put into it. Can you see where we're going with this?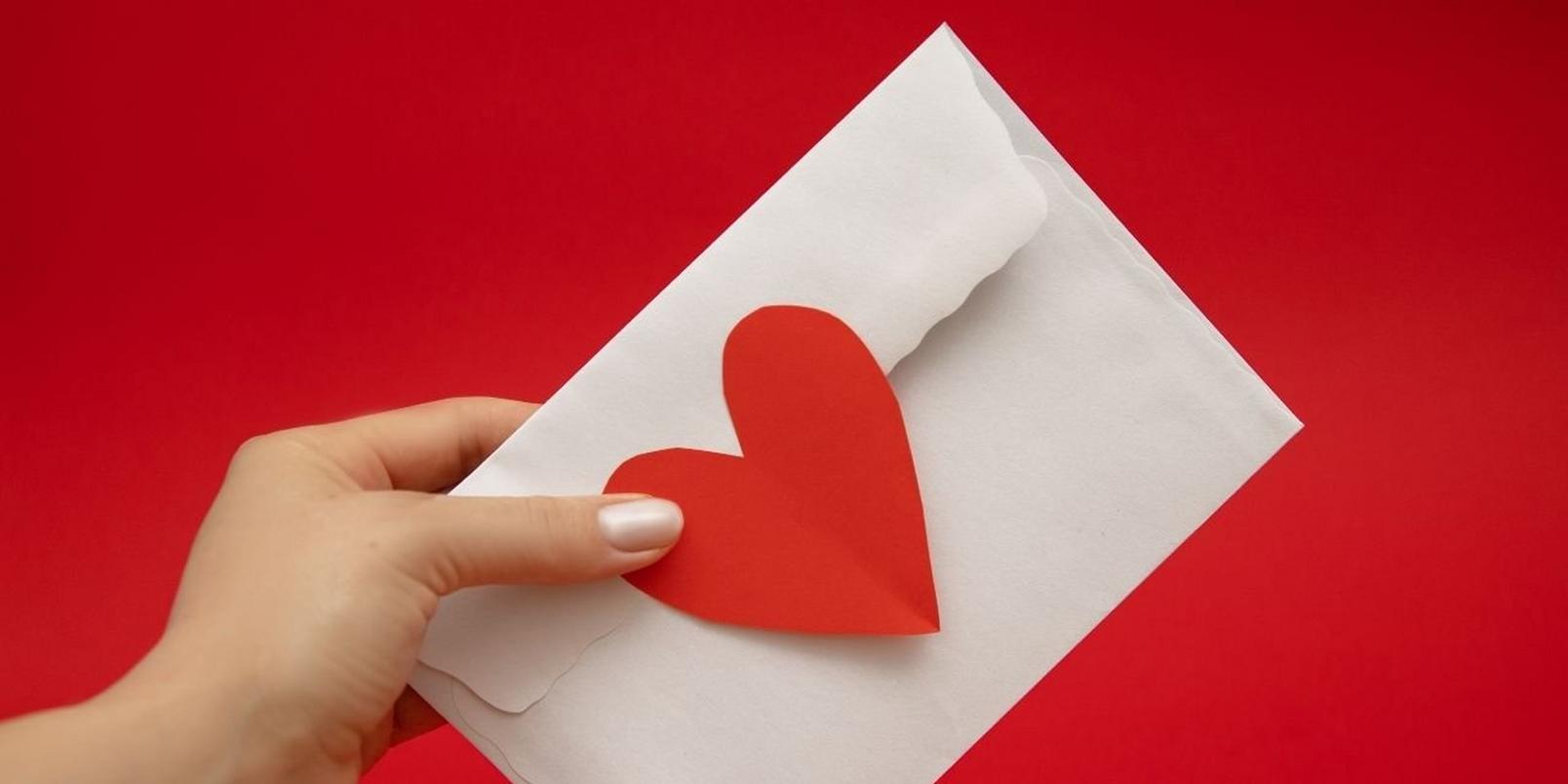 If the blank page is a bit scary, or the thought of writing a love letter feels a bit cringy, then we'd suggest checking out some iconic love letters for inspiration. And remember you don't need to be Shakespeare to create something they'll really appreciate, just setting pen to paper can be enough!
If you're apart or if you're together
Get gorgeous blooms delivered
Of course we still think having beautiful blooms delivered is one of the best things you can do for Valentine's Day. Nothing beats fresh flowers hand-crafted by a florist. If you're together, you'll both get to enjoy them. If you're apart it'll show them just how special they are, and give them a boost of beauty to keep them going through lockdown.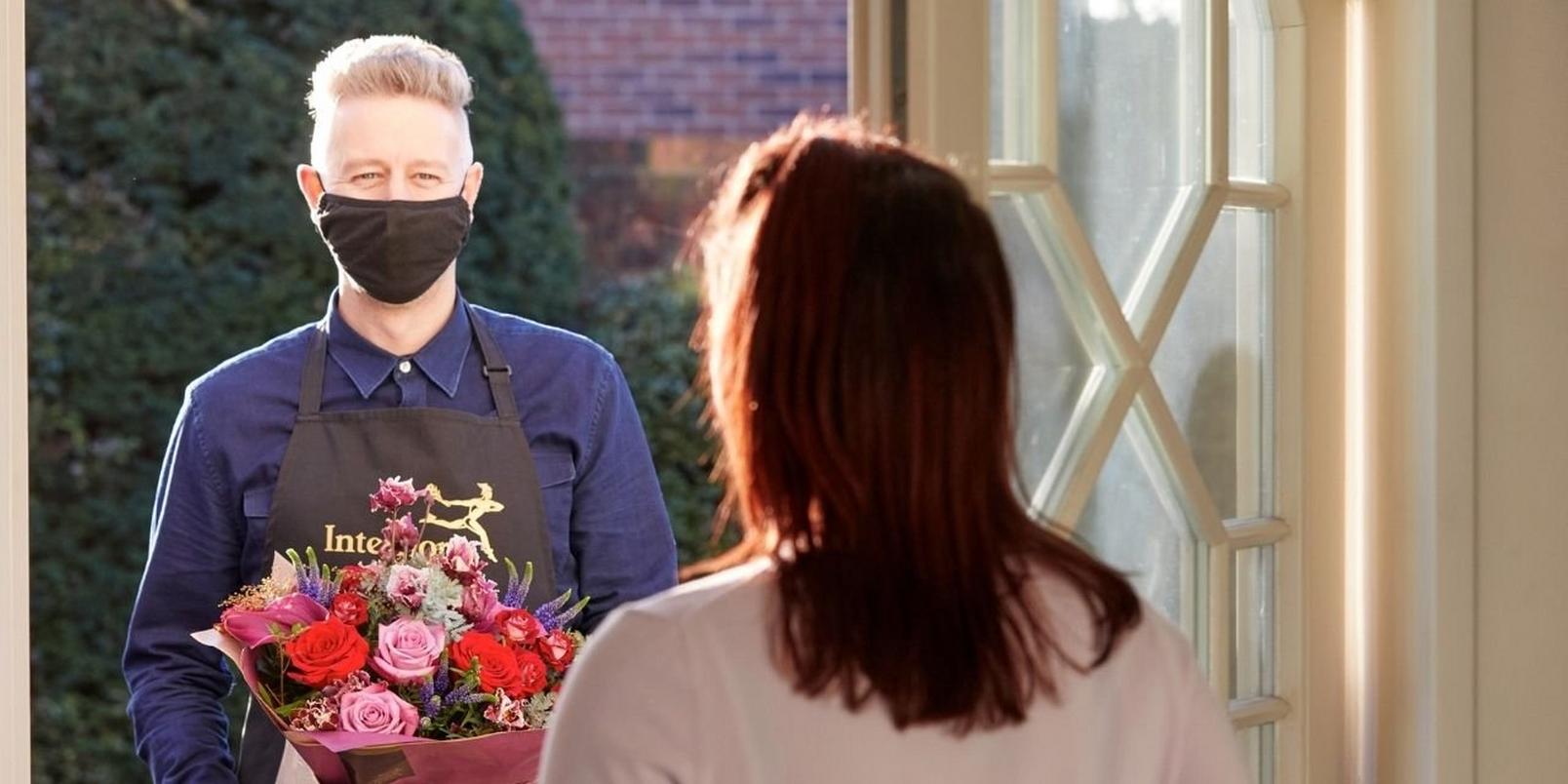 This year our florists are making stunning arrangements of classic roses, plus some less traditional seasonal bouquets that are sure to sweep them off their feet.