Founded in 1923, we've been creating bringing people together with blooms for over 100 years. We've loved every moment, but here are some of our favourites.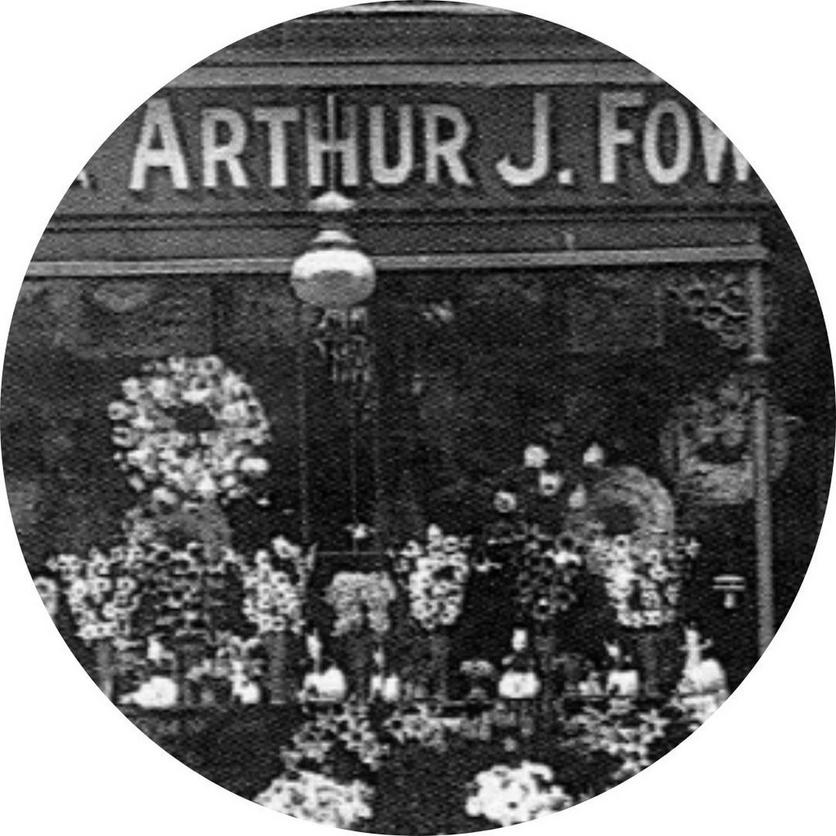 1910, it started with a telegraph
Let's travel back in time and over the water. We're in America and it's 1910. Two different florists, on different sides of the country, are mighty fed up with having their flowers wilt on long train journeys. So they come up with a simple idea: let's telegraph orders to each other. Their simple idea kickstarts a floral revolution. Soon people all across the states are able to use local florists to share fresh, beautiful flowers with their (not so) nearest and dearest.
1923
Seeing what their friends over the pond had achieved, a Scottish florist and an Essex nursery owner decided to give the UK a little more flower power too and founded the British unit of Interflora on the 30th May 1923.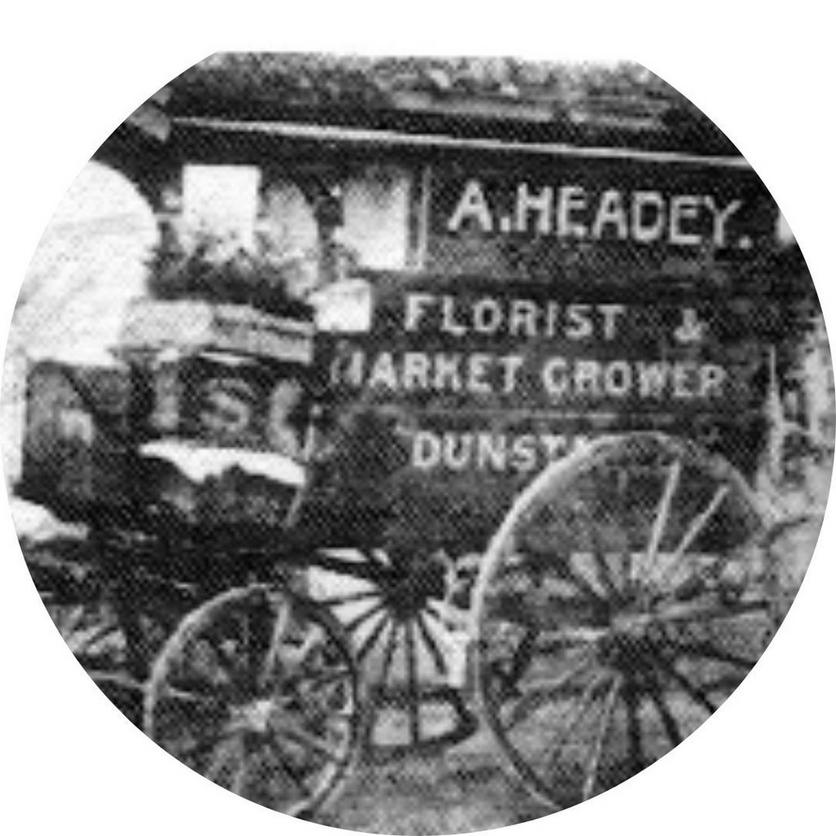 The early years
We didn't take it slow and steady, by the time 1925 rolled around we were already delivering gorgeous blooms all over the UK, in many cases by horse and cart!
1925
We first exhibit at the prestigious Royal Horticultural Society (RHS) Chelsea Show. Our exhibition is visited by King George and Queen Elizbeth.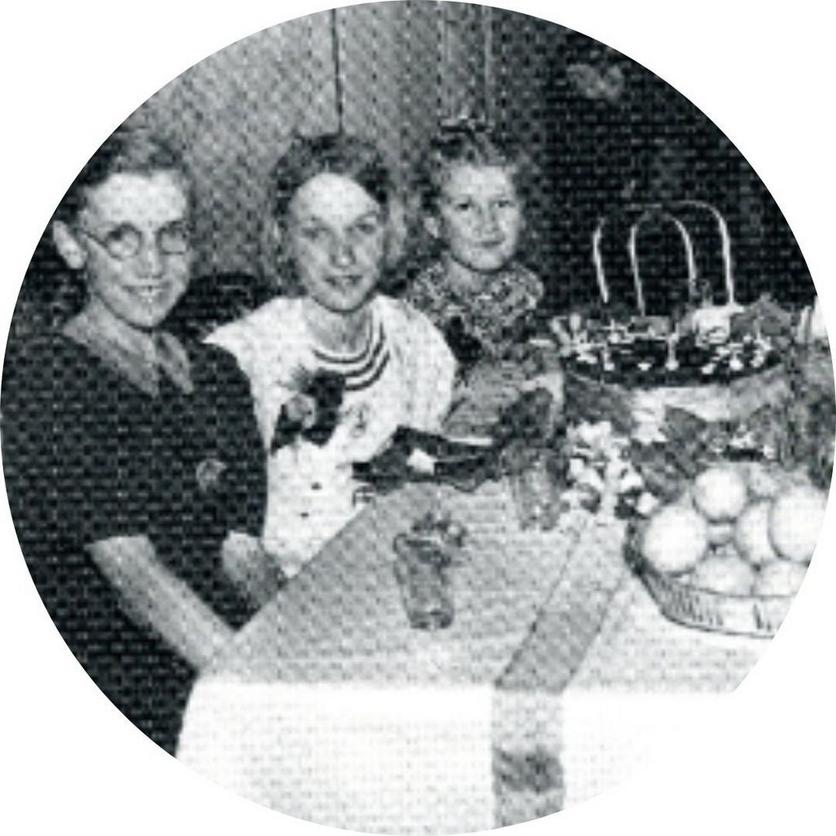 Finding hope in dark times (1930s & 40s)
World War II hit hard in the 30s and 40s. Many florists were called to the front and land was given over to growing food rather than flowers. Add to that post and petrol restrictions and it looked like Interflora was done before it had really started. But in dark times little snatches of joy and beauty become more important than ever, so the business fought hard to keep going, to support its florists and to boost morale with blooms.
1943
We arrange a delivery of flowers to over 3,000 injured troops in British hospitals, as well as to US troops on Independence Day.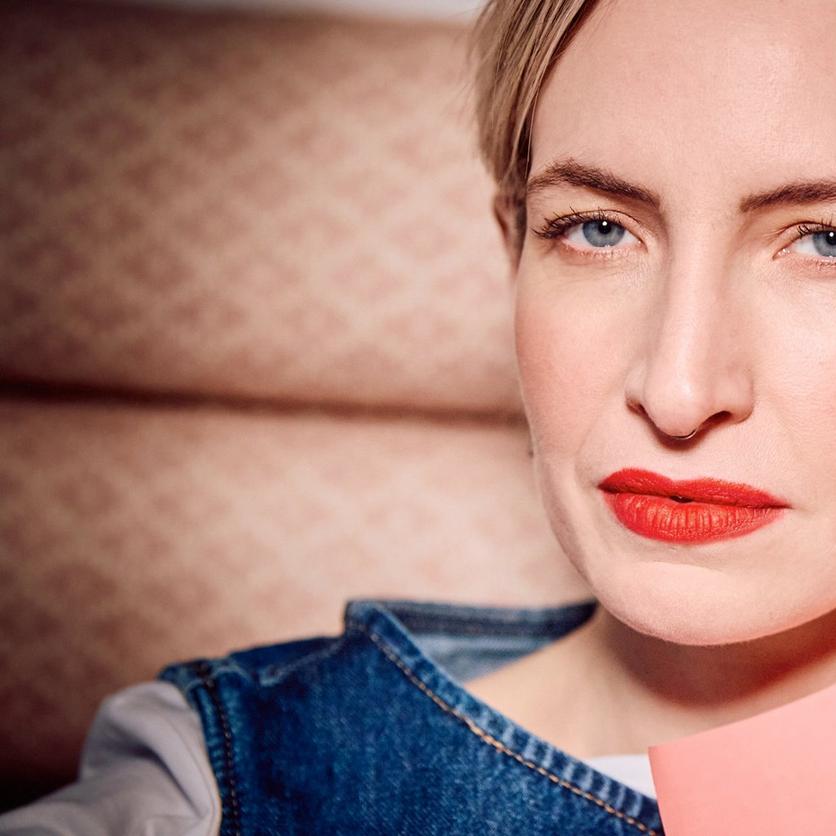 Becoming the flower experts (1940s & 50s)
After the struggles of war, every industry was adjusting to a new normal – including floristry. We wanted to make sure all the florists in network bounced back, so we ran training all over the country. Over 10,000 florists developed their knowledge and skills. Soon Interflora was a byword for floristry excellence. Training and support for our amazing network became a fundamental part of our business.
1946
Interflora expands enough to need its own currency! We introduce the Fleurin, which helps us calculate costs for international orders.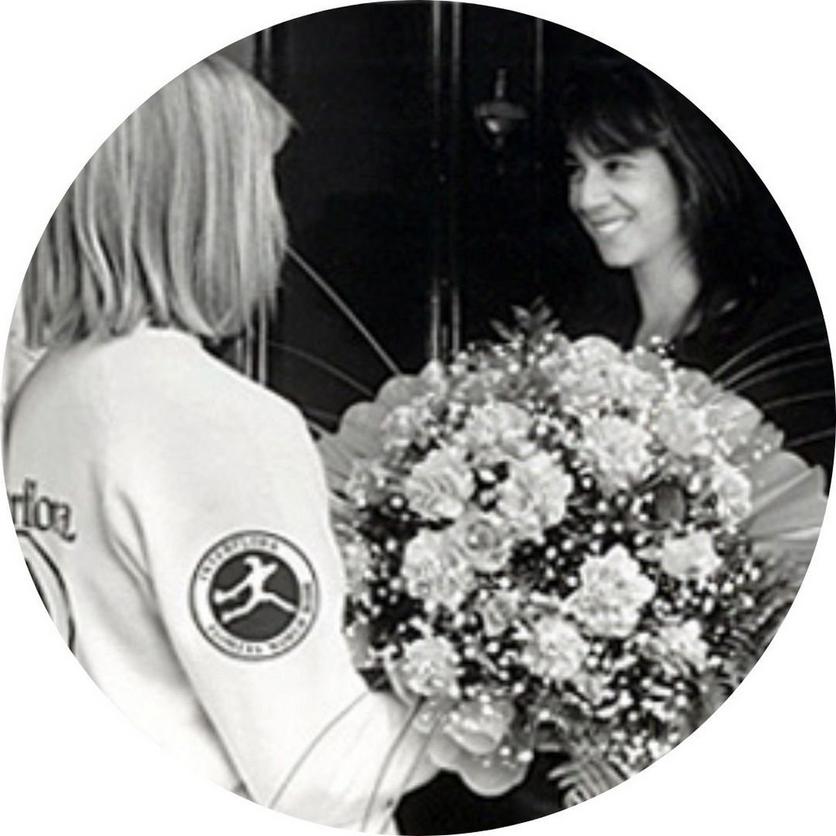 Fifty years of flower power (1960s & 70's)
With flower power sweeping the nation in the 60s, our florists brought big, bold and beautiful designs to the high street. As the seventies kicked off, we celebrated our biggest milestone yet – fifty years of sharing beautiful blooms. We celebrated in style, bringing florists from around the globe to London – a real sign of how big our network had grown.
1973
Interflora turns fifty, celebrating with a lunch at London's Café Royal – where fifty years earlier our founding members had their very first meeting.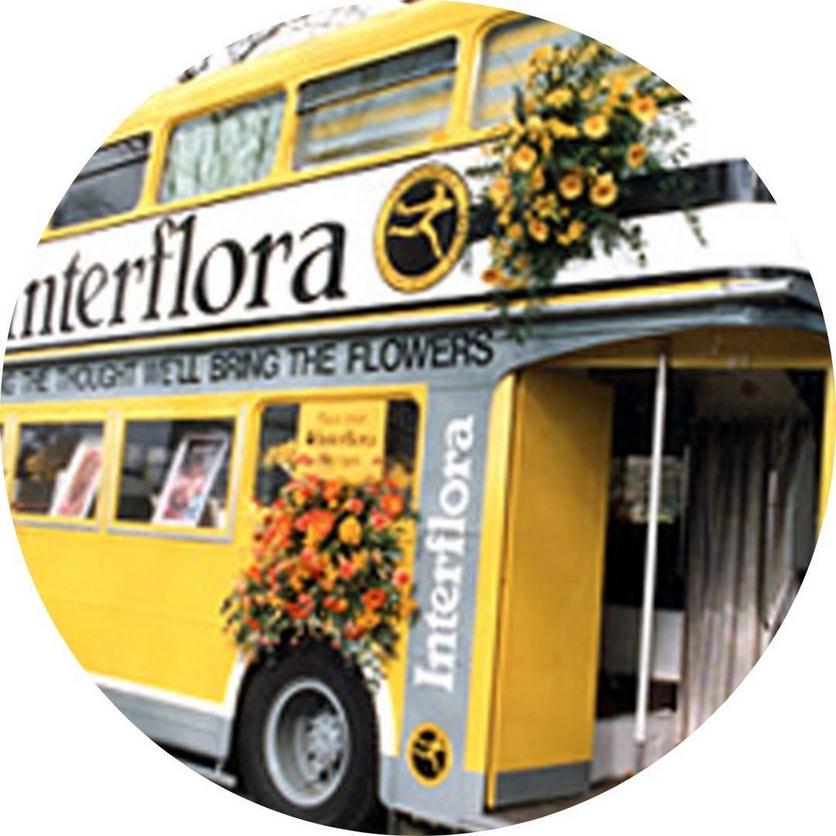 Sports, space and one big yellow bus (1980s & 90s)
Through the eighties and nineties our glorious bus toured the country, popping up at county fayres and on high streets to show off the amazing skills of our florists. It was a busy few decades, we were also sponsoring all sorts of sport from athletics to figure skating. We even sponsored F1 winner Nigel Mansell as he zoomed to victory in the 1992 Grand Prix.
1991
Helen Sharman, Britain's first astronaut, orders flowers for her mum – from space! She placed her order while on the Mir space station, and we earthlings were very happy to help.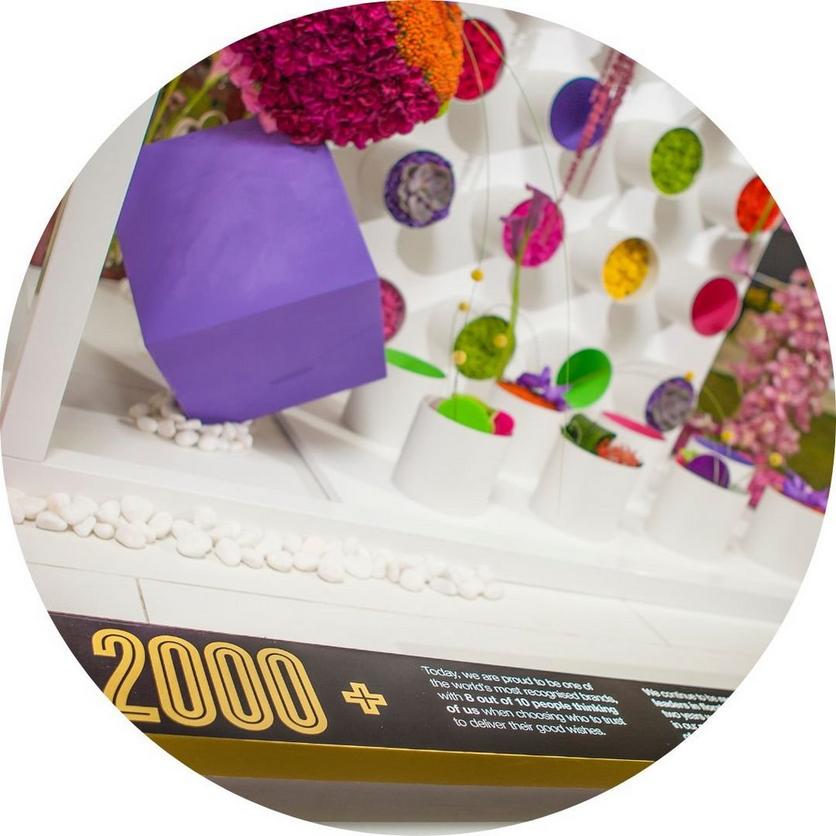 Something Gold, something new (2000's and 2010's)
By the millennium we'd taken our community of florists online, with the Interflora website launching in 1998. The tech might have been new but one thing hadn't changed – we were still always pushing for the best possible blooms, and through the noughties we snagged more medals at RHS Chelsea, and so did our exceptional florists. We might have lost count by this point.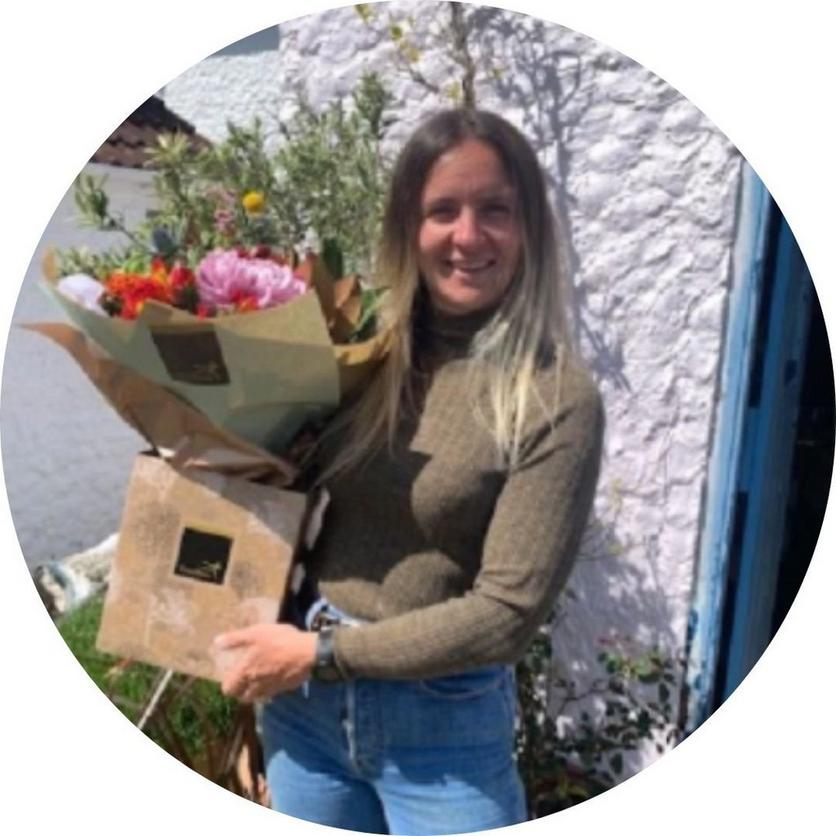 Key workers and major milestones (2020's)
We've been through some major ups and downs in nearly a century of business, but the Covid-19 pandemic was our toughest challenge yet. We're exceptionally proud to say our exceptional florists did everything they could – even working out of the garden shed like Erica in the picture! – to keep people in touch. We came through it better and stronger, just in time to hit out 100th birthday.
100 years of Interflora
On the 30th May 2023 we're celebrated one whole century of bringing people together. We celebrated at our Sleaford HQ with the local community and some of our talented florists.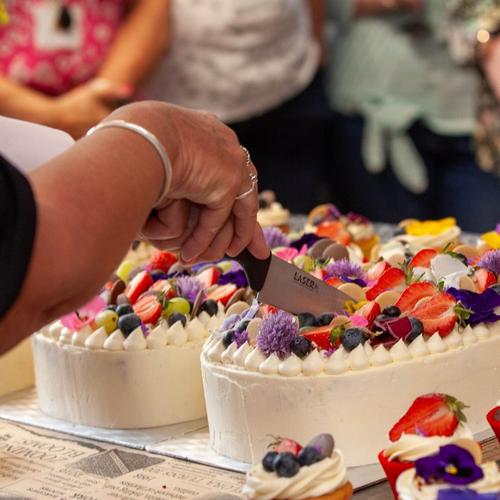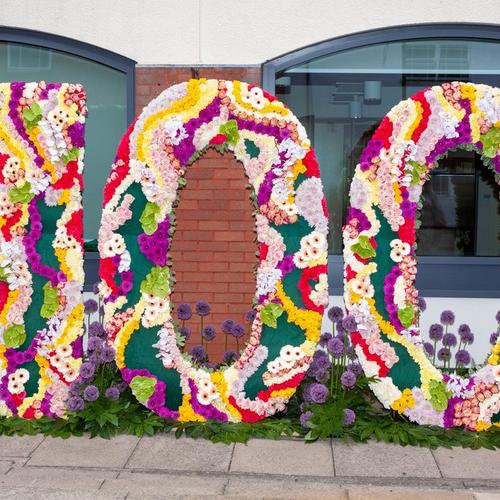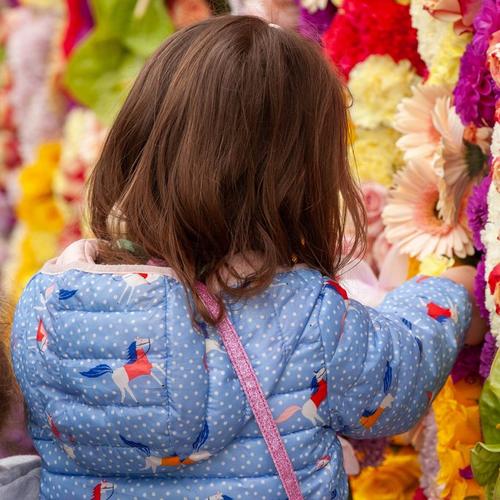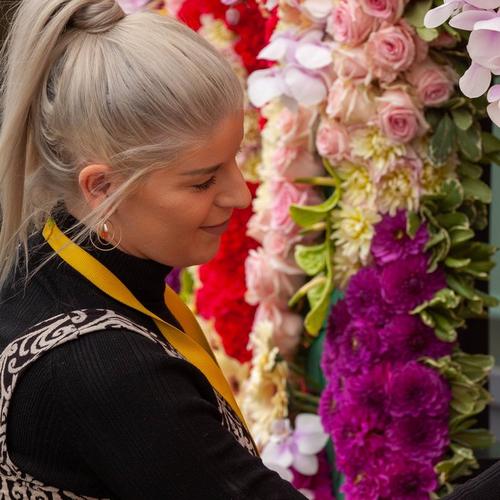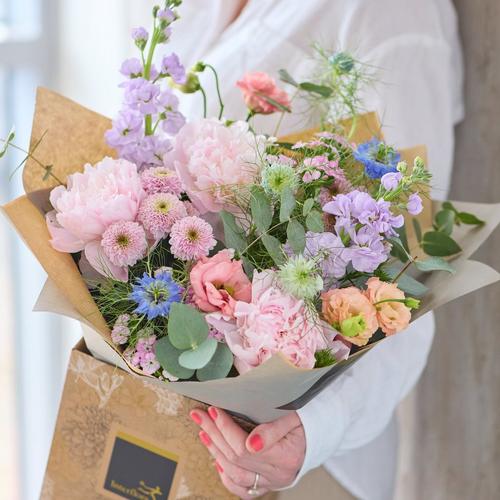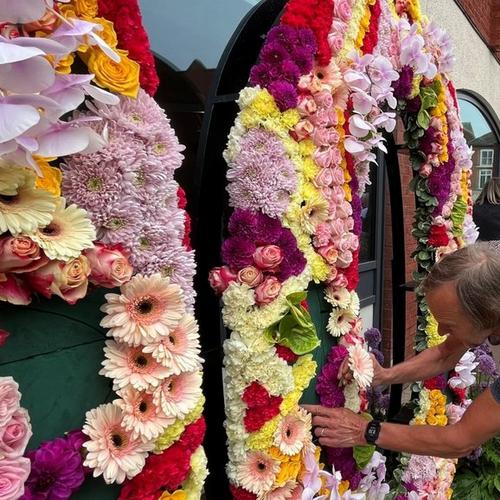 What's next for Interflora?
We plan to be here to help people share special moments for at least another century. To make sure that happens we have some big plans up our sleeves.
The first is becoming a sustainable business. We got our first electric van in 2021, and in the last few years we've worked to make sure our packaging is recycable or biodegradable. Now we're looking to our energy usage, supply chains and net zero.
We're also focused on supporting florists. Our Floristry Club, open to all florists (not just Interflora ones), offers support, advice and training. We want to see floristry and the brilliant British high street thrive for many years to come.
Want to be part of it?
Here's to the next 100 years of bringing people together.