Chocolate Extravaganza Basket
£50 Free Delivery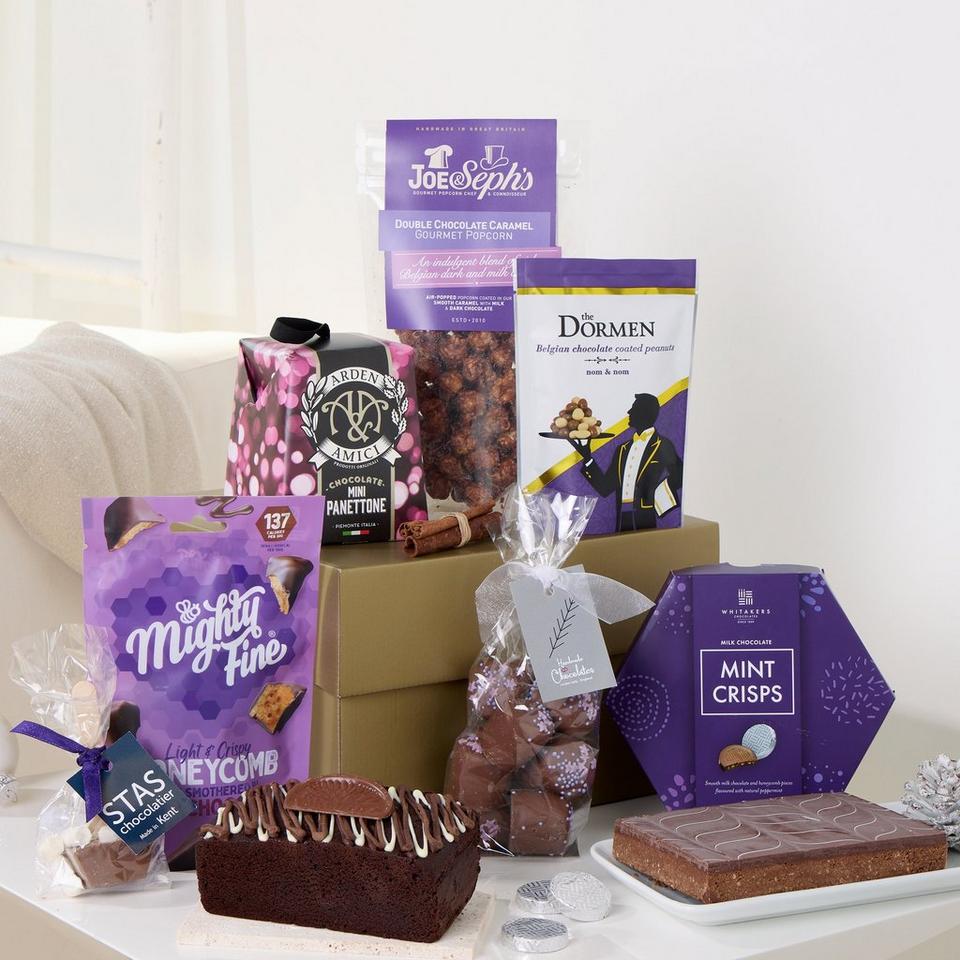 Gift description
Quality contents sourced from specialist producers
Securely packed and stylishly presented
Delivered by our chosen courier partner
Includes gift card with your personal message
Our biggest chocolate hamper bursting with the sweetest, richest cocoa goodness. We've got our eye on the hot chocolate bombs! Oh and that lovely gold wire basket that you could use all year round once the chocolate's gone...

See below for food Allergen Information.

(p.s. Occasionally we come up against supply problems which means we have to substitute bits in our hampers. Don't worry anything we swap in will always be same value and quality (or higher) than the original, and we'll make sure it meets any dietary requirements. Just bear in mind if we do have to do a swap, the nutritional and allergy summaries on here might not be quite right.)

What's incuded?
A gift card with your personal message
Clarence & Bean Milk Chocolate Honeycomb 100g
Crunch & Crumble Chocolate Orange Biscuits 150g
House of Fudge Chocolate Fudge Bar 120g
Lily O'Briens Milk Chocolate Orange Buttons 110g
Maxwell & Franks Chocolate Cake 230g
Mr Filbert's Chocolate Orange Nut Mix 75g
Scarlett & Mustard Belgian Chocolate Sauce 115g
Stas Hot Chocolate Bombs 80g
Stas Milk Chocolate Tree Slab 100g
Gold Wire Basket
How's it delivered?
Their goodies will be delivered by one of our expert couriers, in specially designed packaging, so everything will arrive safe and sound.
Gift contents
Contains:
Gluten, Eggs, Milk, Peanuts, Soybeans and Tree Nuts.
May contain:
Sulphites/Sulphur Dioxide.
This product contains traces of nuts. This product is alcohol free. This product is NOT suitable for vegetarians. This product is NOT suitable for vegans. This product is NOT suitable for Coeliacs.
Download the allergen information for this product.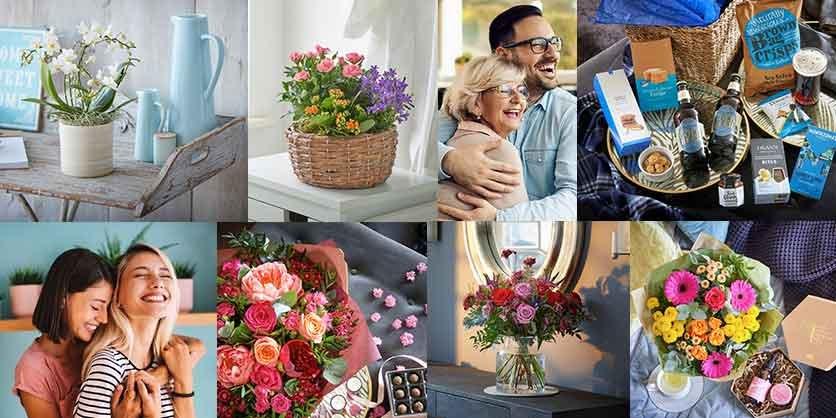 Our promise to you
"If your order doesn't arrive on time, or your recipient isn't delighted, let us know. We'll do all we can to put the situation right, or if you prefer, give you your money back."