DIY Pumpkin Flowers for Halloween
11th August, 2023
Want to take your pumpkin from the so-so to the oh-so-instagrammable? Just add flowers! Pumpkin vases and flower arrangements are trending right now and they're so easy to make - all you need is a little know how. That's where we come in. In this Halloween DIY we'll show you how to make a gourd-ous display. Ready to get crafty? Let's do it!
How to make a pumpkin flower arrangement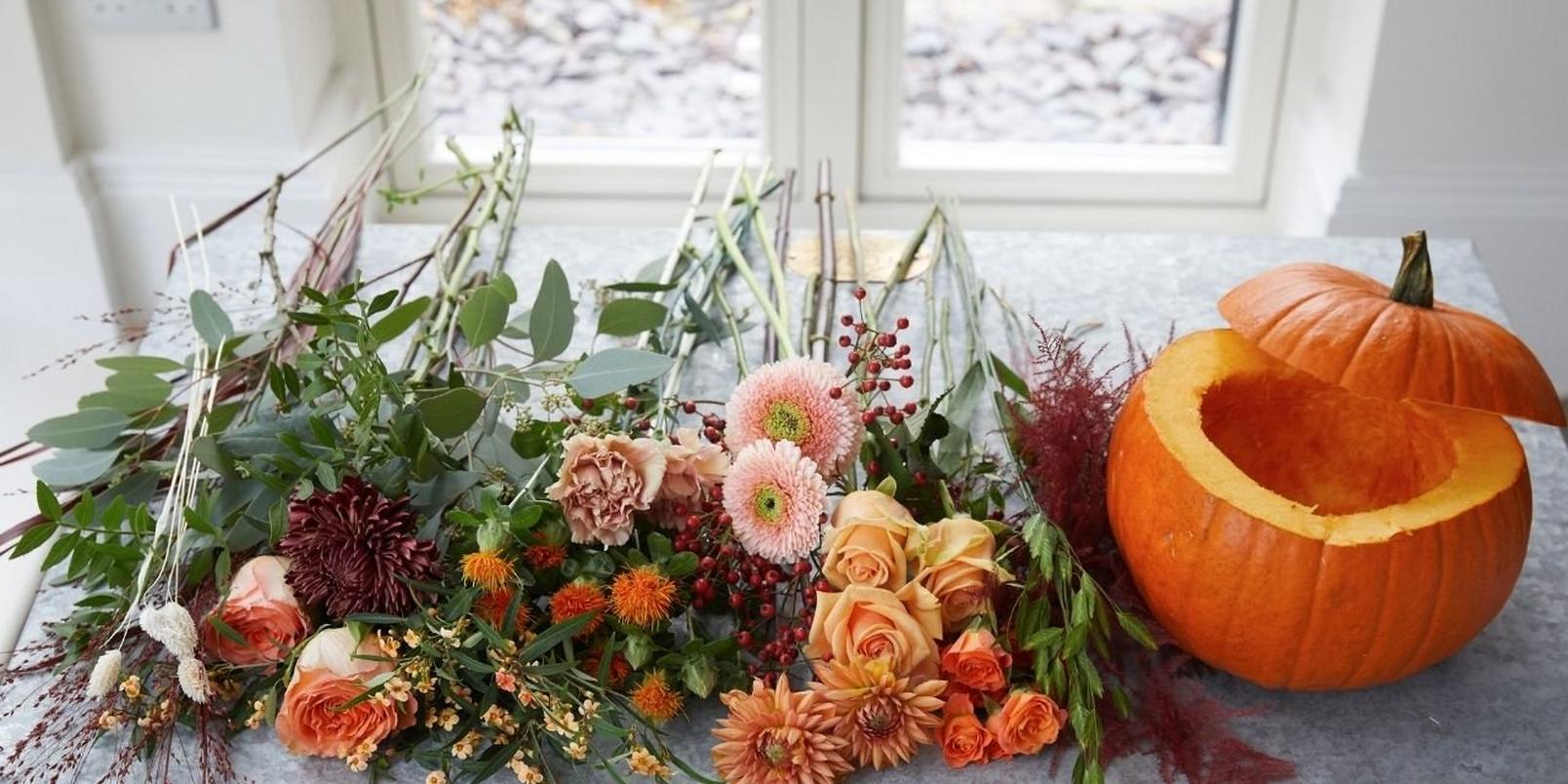 You'll need:
A pumpkin!
Floral foam (pick it up at your local florist)
Sharp scissors or secateurs
Wooden skewers
Tape
A selection of flowers: we've used a mix of long-lasting bloom chrysanthemums, carnations and dahlias plus a few seasonal favourites (hello carthamus!), textured foliage including asparagus fern and gorgeous amber roses as our stand out stems. Don't forget, the bigger the pumpkin the more flowers you'll need!
Step 1: Slice the top off your pumpkin and scoop the innards out. Set the top to one side for now – you'll need it later.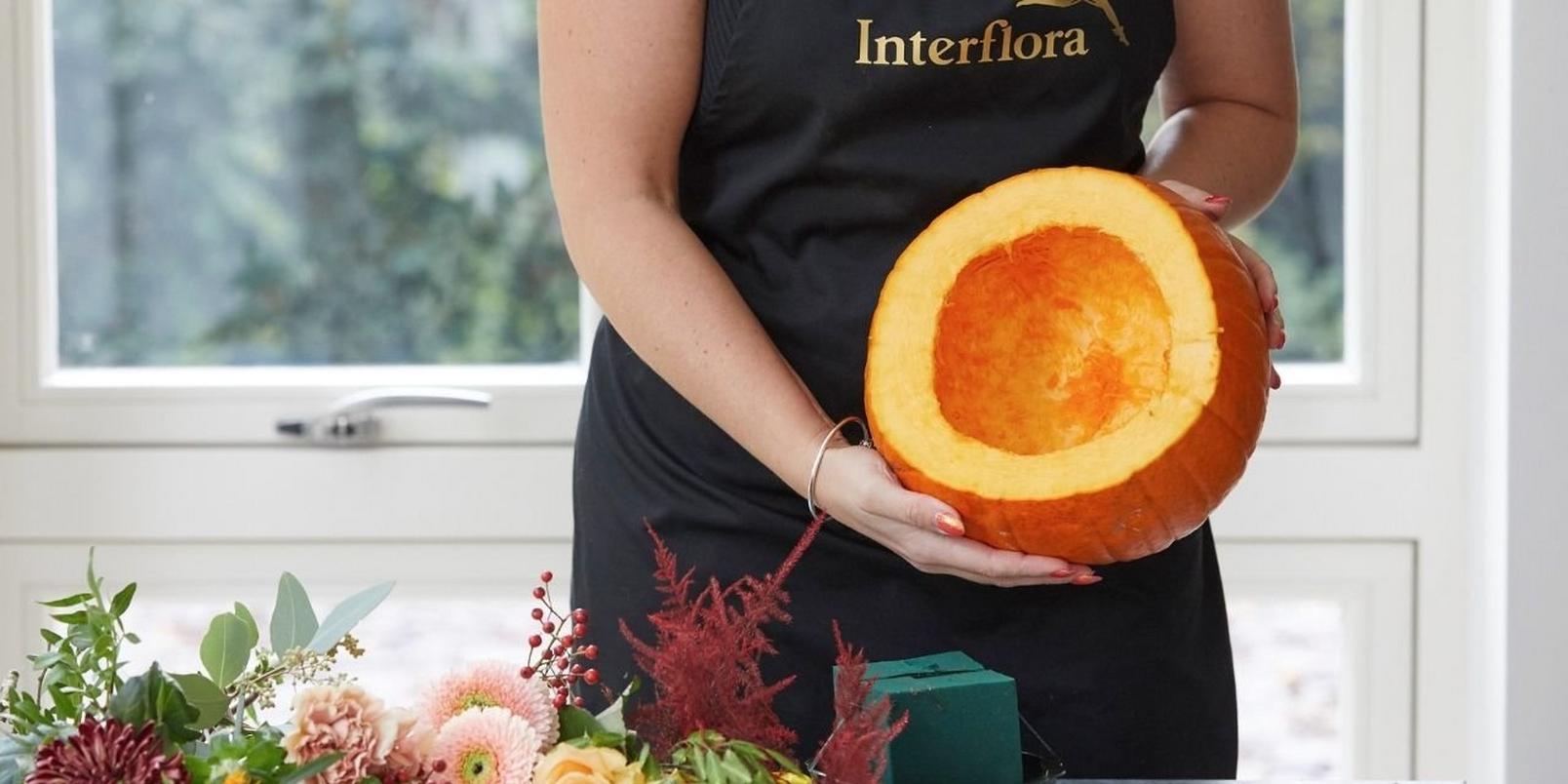 Step 2: Cut a block of floral foam so that it sits comfortably inside your pumpkin and pokes out the top. Then, soak it in water and secure it to a watertight tray or container using tape.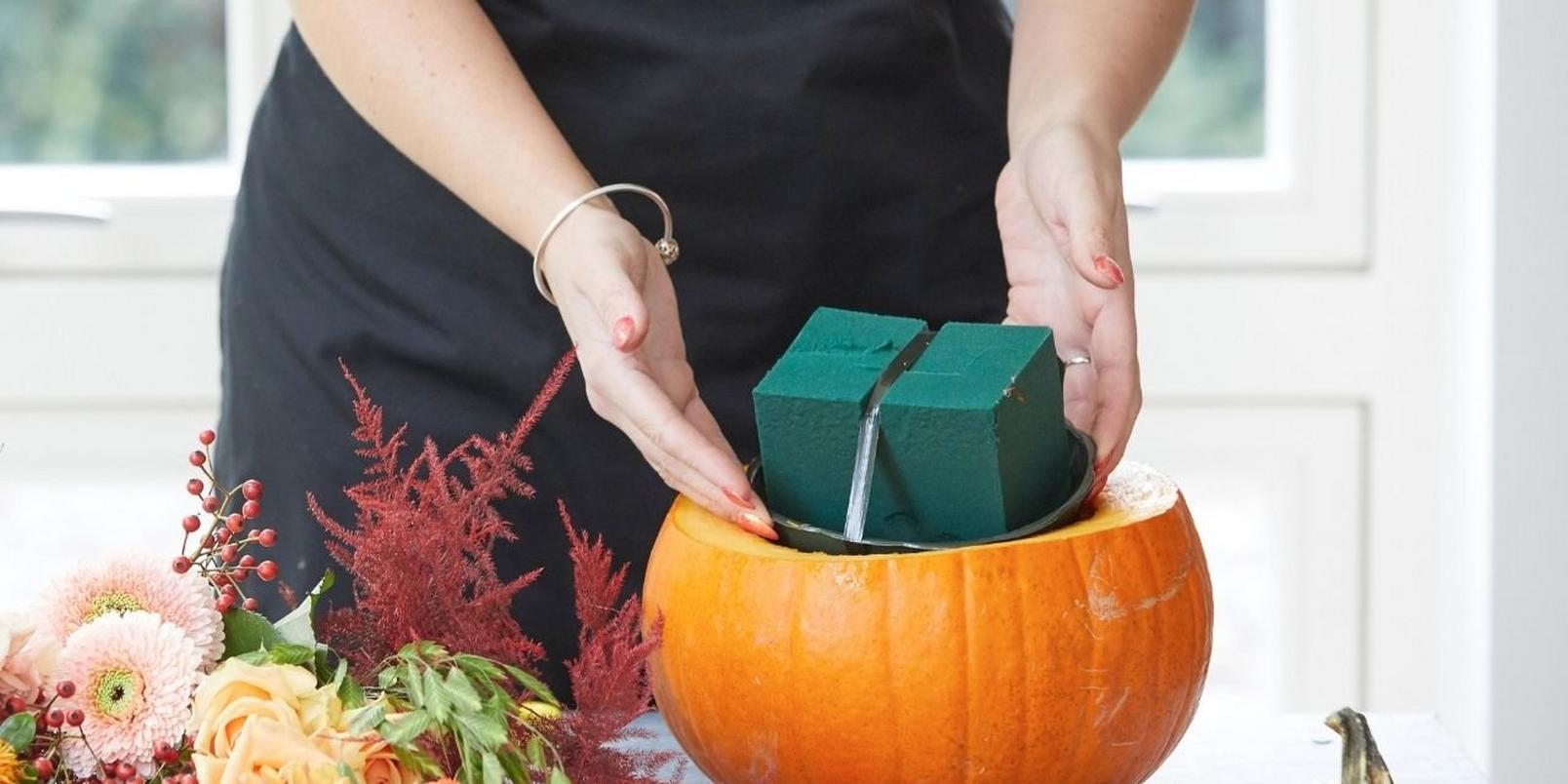 Step 3: Place the floral foam inside your pumpkin, then pop the top of the pumpkin back on, using wooden skewers to secure it at a jaunty angle.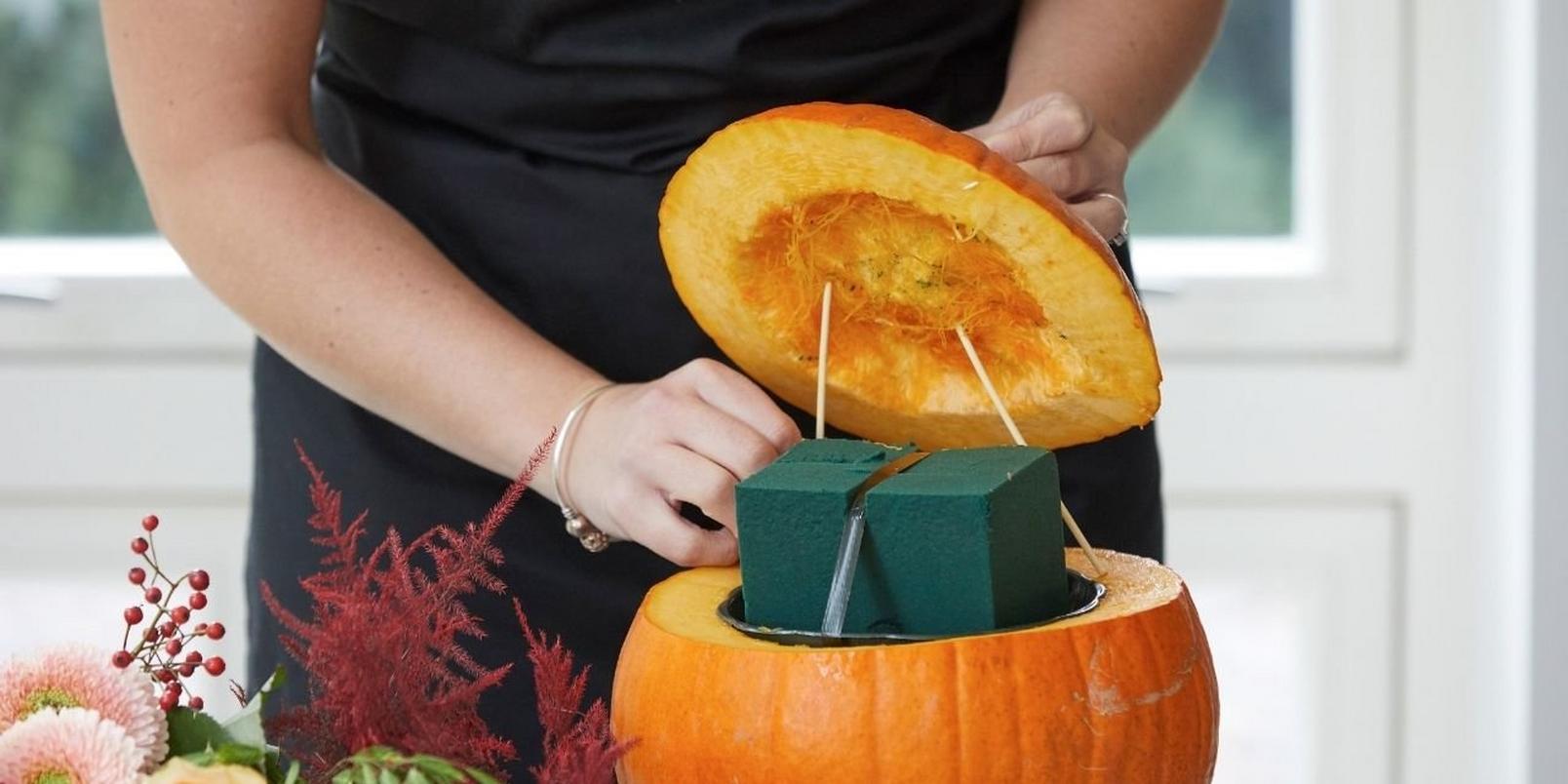 Step 4: Now start to cover the floral foam with a little greenery. Mix it up by using different textured foliage. We love berried eucalyptus, asparagus fern (painted red) and pistache.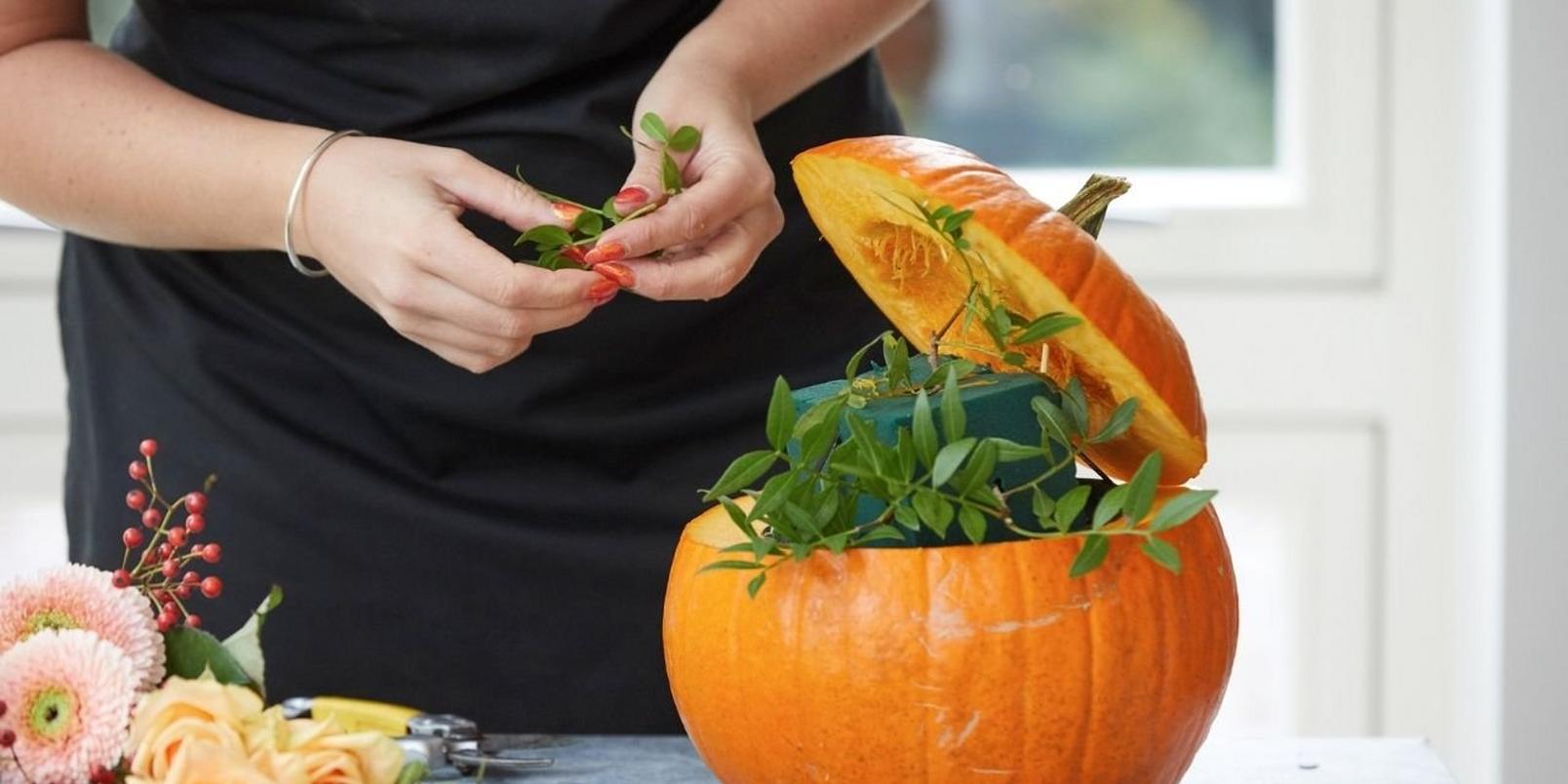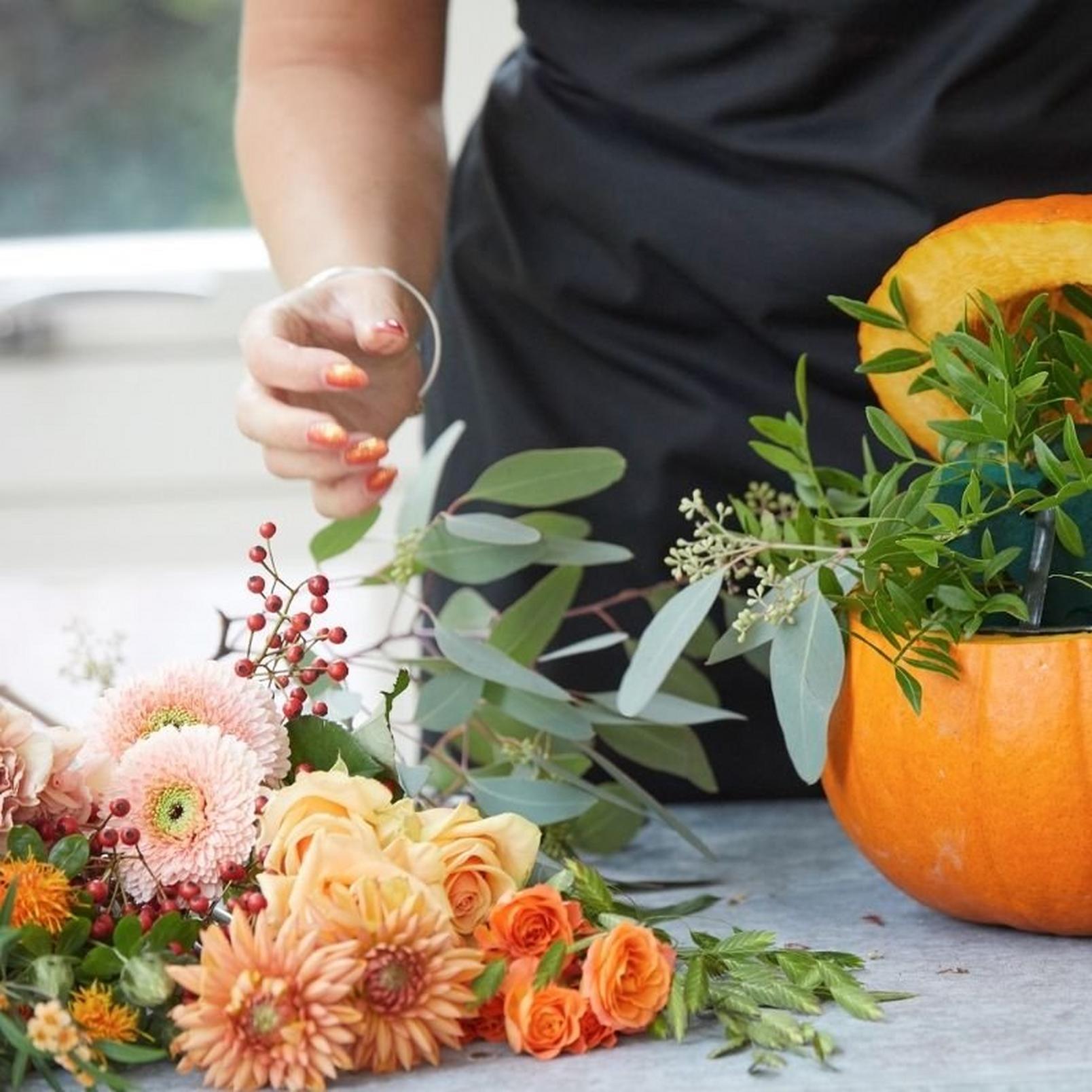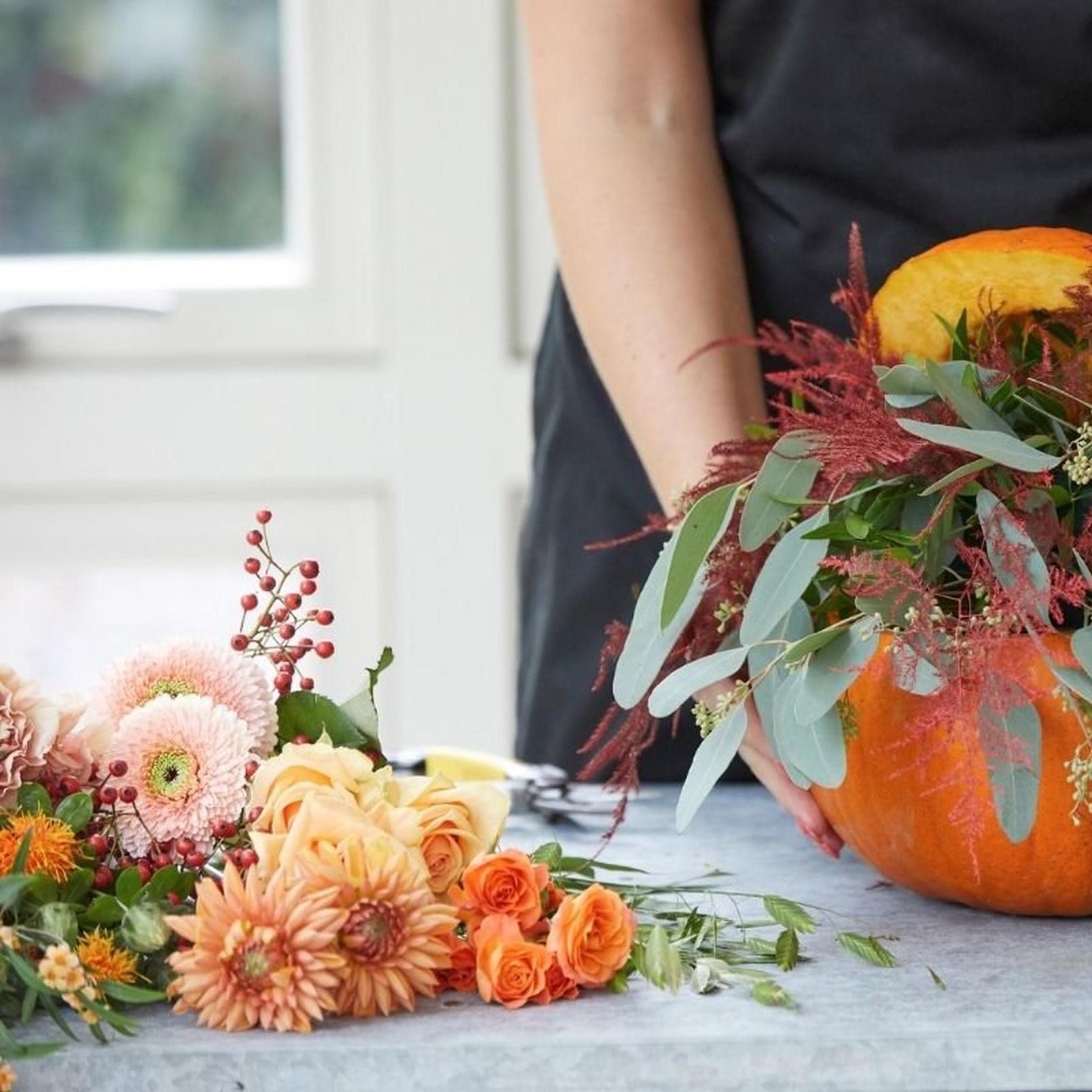 Step 5: Once the base is covered in foliage start adding the flowers. Begin with your larger focal flowers (we started with these haunting bloom chrysanthemums) and use smaller flowers to fill in any gaps. Don't forget to cut your stems short and at an angle and to remove any lower foliage before placing them into the floral foam. For the final finishing touch, add in dried flowers and panicum grass.