Get Well Flowers
Nothing says "get well soon!" better than a gorgeous hand-crafted bouquet of flowers. Order before 3pm and have them delivered by a local florist the very same day.
Well Wishes Related Links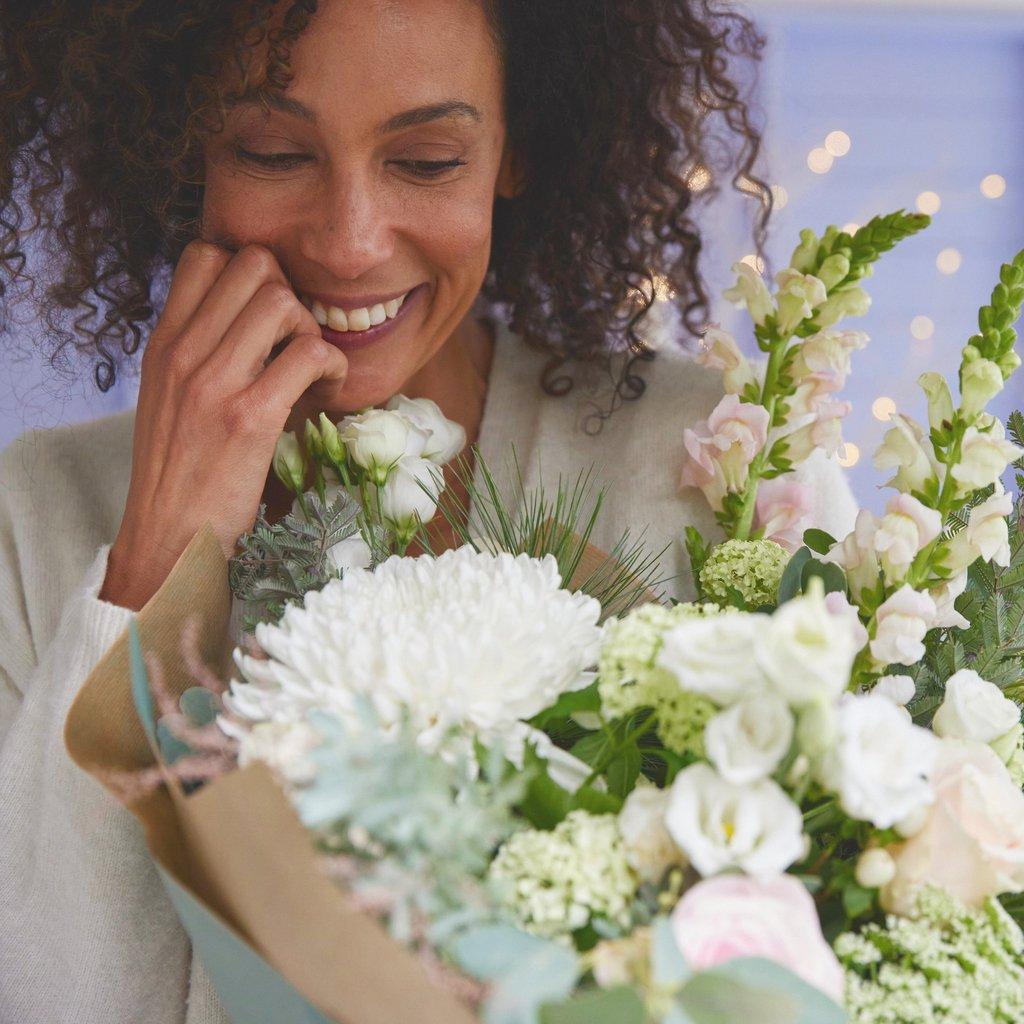 One-of-a-kind bouquets are the perfect way to remember that special day.
Designed and created exclusively for you by our local artisan florists
Delivered by hand
Send personalised flowers to your loved one and trust our florists to make it even more special
BRIGHTEN THEIR DAY WITH A GET WELL SOON BOUQUET
If they're feeling under the weather, we guarantee that a bouquet filled with gorgeous, hand-crafted flowers delivered right to their door can give them a much-needed boost. We offer same day delivery too, so you can brighten their day in a jiffy.
Our florists will use the freshest, most seasonal flowers to create a bouquet designed to brighten any room and lift the spirits. And you can always add an extra special get well soon card to let them know you're thinking of them. If you get stuck for what to say we've even got that covered, check out our page on the best get well soon poems, quotes and messages.
Related Articles
Get Well Flowers FAQs
Which are the best 'get well soon' flowers?
Our florists love using cheerful yellow blooms. From spring daffodils to summer sunflowers to elegant craspedia (little sculptural mustard coloured blooms) yellow blooms are sunshine in a vase. They often symbolise good health, happiness and joy making them a perfect choice for a get well bouquet.
We suggest avoiding lilies if their nose is giving them grief, the heavy scent can be a bit strong. Just one of the reasons we have lots of lily free options.
How are 'get well soon' flowers delivered?
Our florists offer same day and next day delivery, so you can give them a boost of flower power exactly when they need it. All our deliveries are contact free straight to the doorstep, and don't worry our florists won't care if they're in their PJs.
Can you send flowers to hospitals?
Yes we can, although we recommend checking with the hospital first as many have their own rules around gifting flowers to patients while they remain in hospital. Hand-tied bouquets or vase arrangements delivered in water are recommended since space and display areas are limited in hospitals and vases may not be available. Any gifts which are delivered by courier cannot be delivered to hospitals.
When placing your order please ensure you include the recipient's surname, full address of the hospital and ward name or number on the delivery information section during the order process. Orders will be delivered to the hospital reception; the signature of the person receiving the order will be accepted as proof of delivery.