Here's to Christmas done beautifully.
Nature in winter is a wonder – sparkling frosts, bright red berries, the deep rich greens of the pines. If only we could bring that magic indoors. Oh wait...that's what we're here for!
Using their love and skill, our amazing network of florists are ready to deck halls with glorious blooms and deliver the most beautiful Christmas cheer to the people who matter most.
Feeling inspired? Time for Christmas crafting.
For more festive know-how follow us on social media
All about this year's festive flowers
Choose between two stunning styles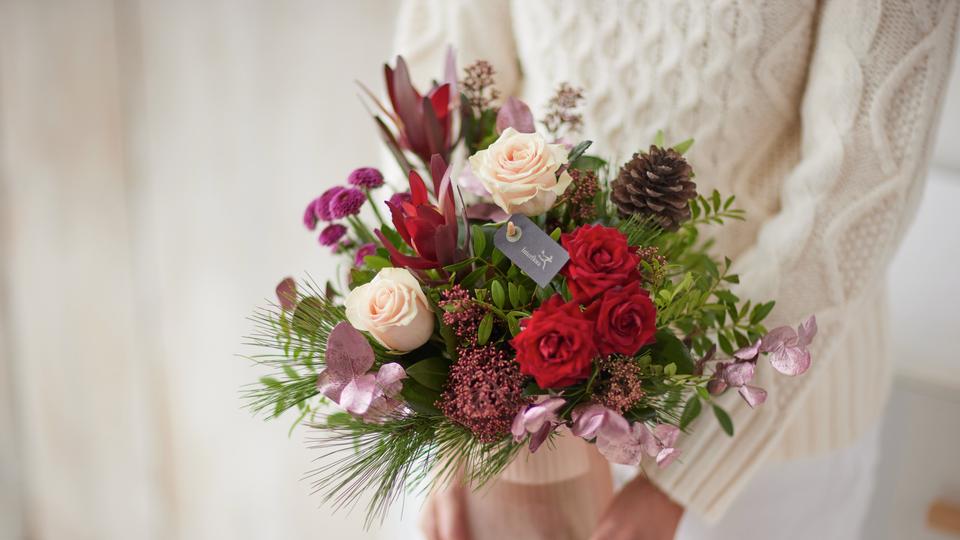 Our classic style is all about those iconic festive shades, expect blooms in plum and burgundy colours. You might also see reds and greens with highlights of soft pink and copper.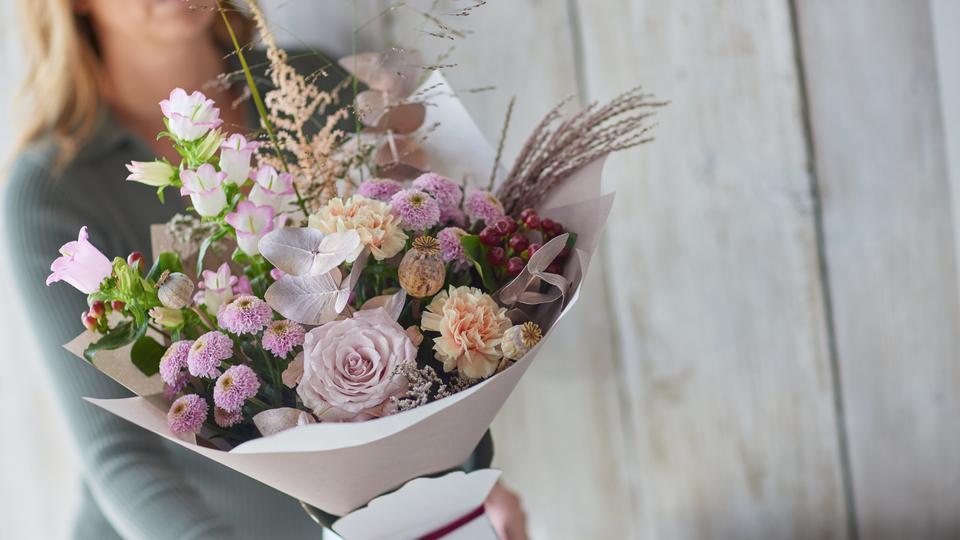 Our trending style is all about celebrating the latest in design and floristry. For Christmas expect a modern take, with muted tones of pink and peach with accents of plum or grey and gorgeous texture from dried flowers.
Always made the Interflora way
We guarantee all our flowers will be fresh for 7 days at least.
Our bouquets are created by local florists. Long live the high street!
Every bouquet is created by an experienced artisan florist.
No lost bouquets here, these are made to wow them on the doorstep.