Subscription Flowers
What's better than a delivery of gorgeous blooms? Lots of deliveries of gorgeous blooms! With our flower subscriptions they'll get a hand-crafted bouquet of the freshest, finest flowers delivered right to their door once a month.
Related Links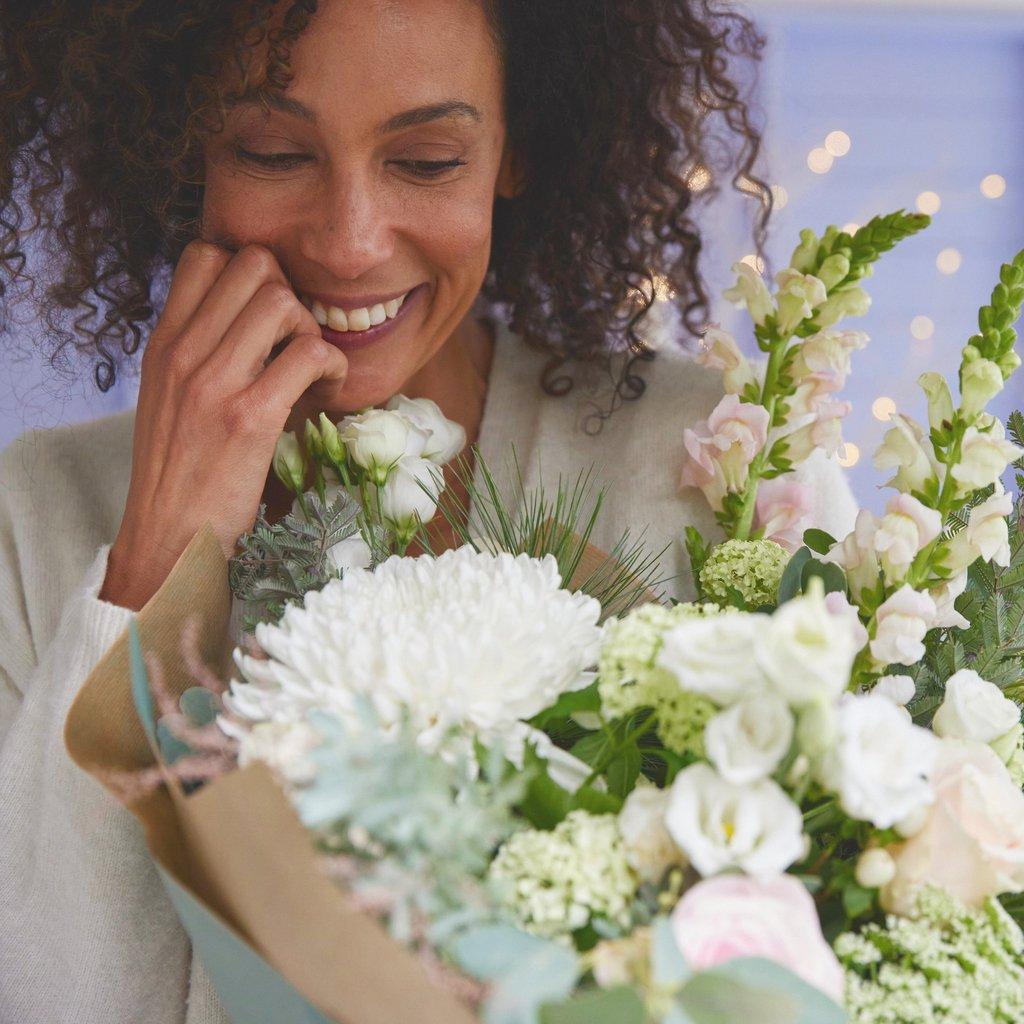 Subscribe to joy
What's better than one bouquet? Lots of bouquets! Buy a flower subscription and your lucky someone can enjoy gorgeous hand-crafted flowers once a month.
Surprise them with flower delivery every month
Our subscription flowers are the gift that keep on giving. Our talented florists will select from the freshest, most seasonal flowers every month and hand-deliver the finest bouquet to their door.
Related Articles
Subscription Flowers FAQs
How does our flower subscription work?
Each month of their subscription, a stunning bouquet of fresh flowers, hand-crafted by an artisan florist, will appear on their doorstep.
To start your subscription:
Choose how long you'd like flowers to arrive for – pick from 3 months, 6 months or 1 whole year of fabulous flowers
Then choose your first delivery date (each delivery after that will come on that date the following month). You'll pay £7 for the first delivery, after that it's free.
Which flowers are included in a monthly flower delivery?
It all depends on the season! Our florists will choose the freshest, finest flowers they have available. That means we can't guarantee the blooms they'll get, but we can guarantee they'll be gorgeous.
How long do subscription flowers stay fresh?
Like all our flowers, our flower subscription blooms come with a 7-day freshness guarantee. They'll arrive with special Interflora flower food to help them last as long as possible.
Why choose our flower subscription?
With 100 years in the flower delivery business, Interflora are a brand you can trust. We pride ourselves on delivering a luxury flower subscription service, working with the best local florists to ensure each bouquet is extra special no matter where you are in the UK. You'll always receive the freshest, finest flowers hand-crafted into a beautiful seasonal arrangement by a local florist. Our monthly flower delivery service comes with a 7-day freshness guarantee as standard.