Thinking of You Flowers
Nothing says "thinking of you" better than a stunning bouquet. If they're in need of a little pick-me-up, why not surprise them with flowers that let them know you're thinking of them. Plus, all of our stunning bouquets are hand-crafted by local florists and delivered in eco-friendly packaging - how great is that?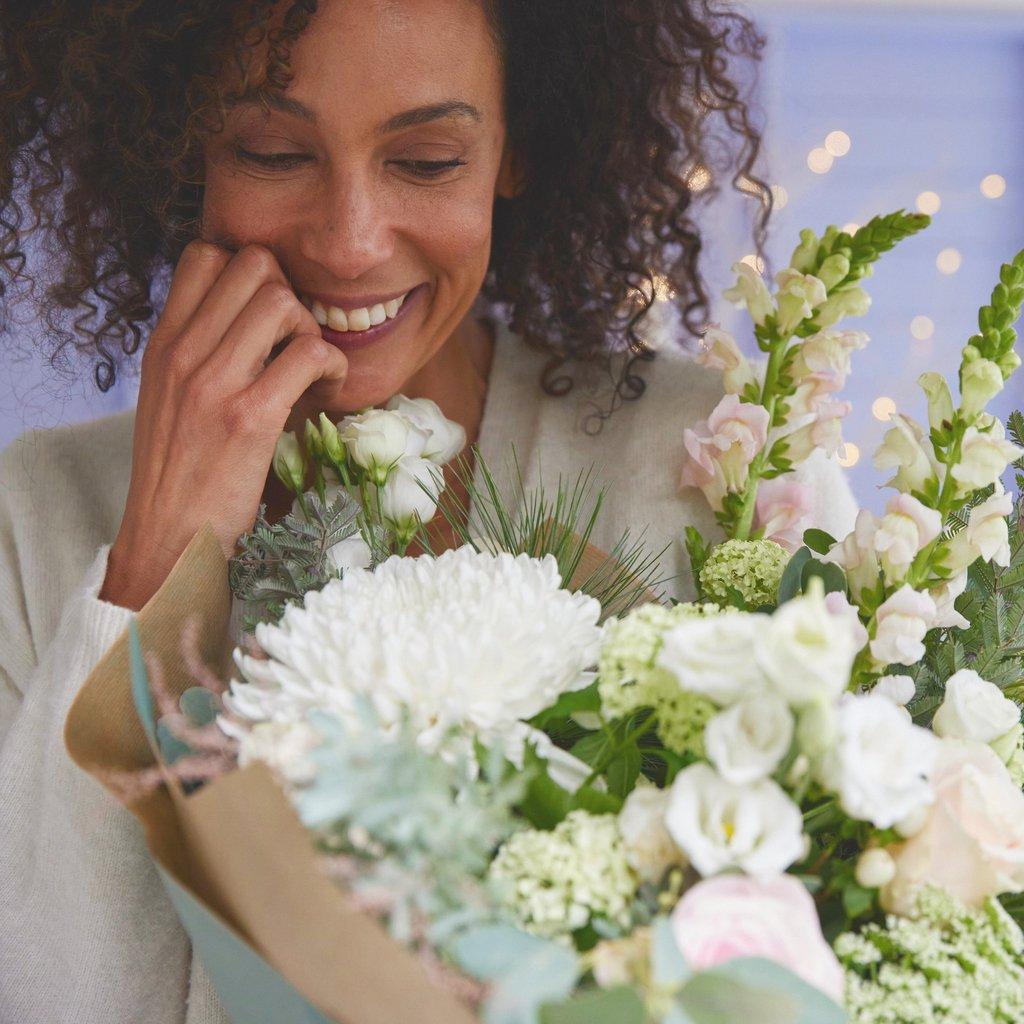 One-of-a-kind bouquets are the perfect way to remember that special day.
Designed and created exclusively for you by our local artisan florists
Delivered by hand
Send personalised flowers to your loved one and trust our florists to make it even more special
STUNNING FLOWERS TO SAY 'THINKING OF YOU'
A surprise delivery of flowers right to their doorstep is the perfect way to show them you're thinking of them.
WHICH FLOWERS ARE BEST FOR 'THINKING OF YOU'?
Although every flower has a special meaning (it's definitely worth reading about floriography!) no single bloom symbolises 'thinking of you'.
But our florists will always consider the meaning of the blooms they're using in your bouquet. You could find bright, cheerful gerberas or gorgeous freesias signifying thoughtfulness. Remember though we can't guarantee which blooms you'll find because our florists use the freshest stems available on the day.
WHERE CAN I SEND THINKING OF YOU FLOWERS?
Almost anywhere! We work with florists in over 100 countries, so if you want to send your thoughts long distance we can help.
Related Articles