Romantic Flowers
So, you're thinking of sending flowers to someone special? You old romantic you! From classic red roses to picture-perfect pastel lilies, our selection of romantic bouquets are made to woo. So if you're dreaming of making that grand gesture, do it with a bouquet of brilliant blooms.
Related Links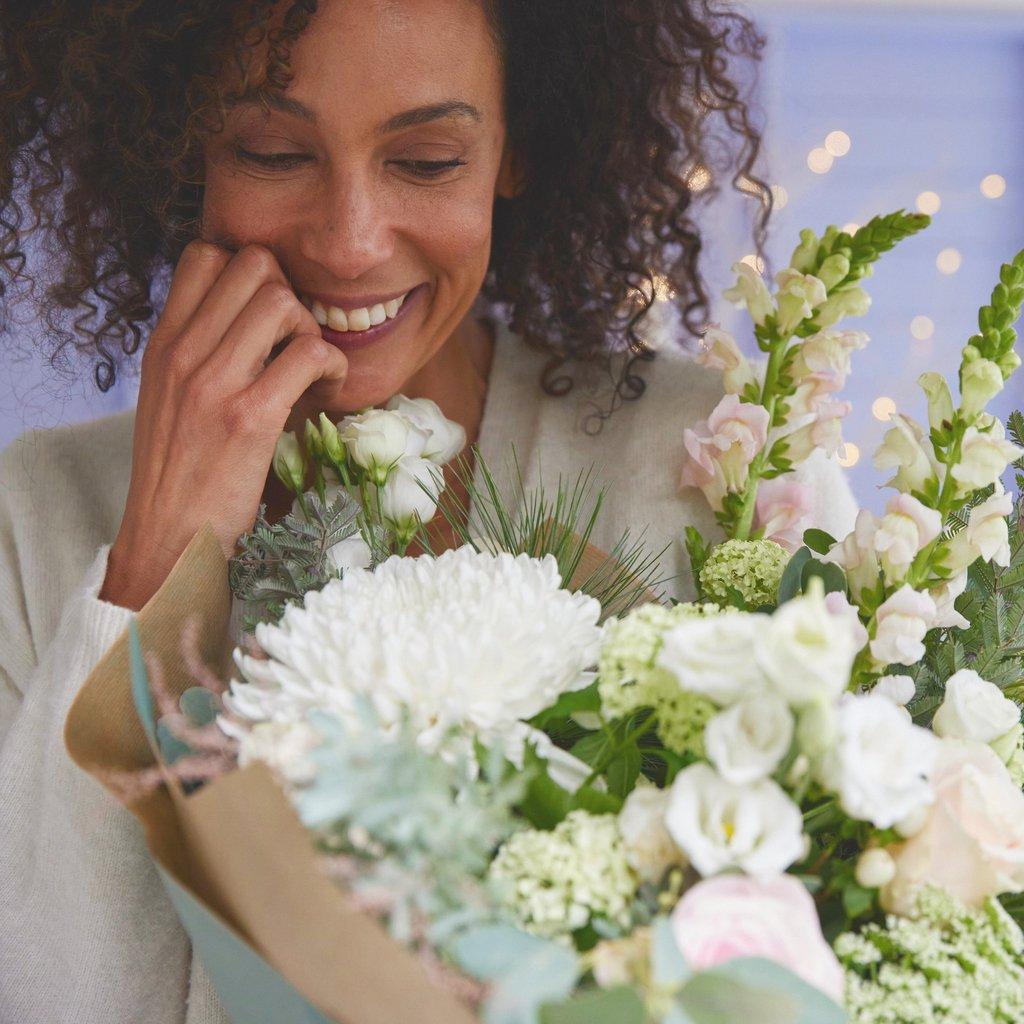 One-of-a-kind bouquets are the perfect way to remember that special day.
Designed and created exclusively for you by our local artisan florists
Delivered by hand
Send personalised flowers to your loved one and trust our florists to make it even more special
SHOW YOUR LOVE WITH A BOUQUET OF GORGEOUS BLOOMS
Whether you're making a grand romantic gesture, celebrating an anniversary, or just want to send a small token of your affection, our florists can conjure up romantic flowers to sweep them off their feet.
They hand-craft every single bouquet using the freshest blooms available on the day, and deliver them by hand too. After all your love is special, the flowers should be too.
WHAT FLOWERS SYMBOLISE LOVE?
It's all about red when it comes to romantic blooms. Red flowers usually signify deep love and affection. The rose is the classic symbol of love, particularly the red rose. Whether it's a dozen or a show-stopping hundred, red roses are an iconic romantic flower. Red lilies might not be as famed as red roses, but they also symbolise love and passion making them a great choice if roses seem predictable. Remember cats definitely do not love lilies, so if there's a moggy about, go for one of our lily-free bouquets.If you're looking for something different, dahlia's are also a favourite in anniversary bouquets - not only do they add gorgeous texture with their delicate pom-pom heads, but they are said to signify a lasting bond and commitment.
HOW WILL MY ROMANTIC FLOWERS BE DELIVERED?
Of course you would never ever forget an anniversary, but if you did don't worry – we can get you gorgeous blooms in a hurry. Order by 3pm and most of our florists can deliver on the same day.
And if your special someone is long-distance we can help with that too. We can deliver flowers abroad to over 100 countries, so your love can go the distance, even if you can't.
Related Articles