Search for flowers for my date and postcode
Hand-crafted by a local artisan florist in London
Flower delivery for all occasions
London Flower Delivery
Flower Delivery in London
When it comes to flower delivery in London, Interflora is your trusted choice for a thoughtful and enchanting gift. Our network of local London florists handcraft exquisite arrangements using the finest, freshest flowers available.
Whether it's a birthday, anniversary, or a simple gesture of love, our personalized bouquets convey your heartfelt sentiments and bring joy to your loved ones. With Interflora's reliable delivery service, you can rest assured that your flowers will be delivered promptly and in pristine condition, spreading happiness across the vibrant streets of London.
About London
London, the bustling capital of the United Kingdom, is a city steeped in rich history, diverse cultures, and vibrant energy. From its iconic landmarks like the Tower Bridge and Buckingham Palace to its thriving arts and cultural scene, London offers a captivating blend of tradition and modernity. The city is home to world-class museums, theaters, and galleries, providing endless opportunities for exploration and inspiration.
London's culinary scene is equally impressive, with a diverse array of international cuisines and Michelin-starred restaurants. From traditional fish and chips to innovative fusion dishes, there's something to delight every palate. Additionally, London boasts an unparalleled shopping experience, from luxury department stores in the West End to vibrant street markets like Camden Market and Portobello Road.
London is host to perhaps the most famous flower show in the world – The Chelsea Flower Show. Originally called the Royal Horticultural Society's Great Spring Show, the event was first held in 1862 and has been attracting flower lovers from around the world for decades.
With its efficient public transportation system and a wealth of attractions, London ensures that visitors can easily navigate and immerse themselves in its vibrant atmosphere. Whether you're strolling through the picturesque parks, enjoying a Thames River cruise, or discovering hidden gems in charming neighborhoods, London offers a captivating experience for all.
Florists in London
As the leading flower delivery service in London, Interflora understands the importance of creating beautiful and meaningful connections. Our local London florists expertly handcraft stunning floral arrangements using the freshest blooms, ensuring that each bouquet reflects the unique emotions and sentiments of the sender. Whether it's a birthday, anniversary, or a special occasion, Interflora's reliable delivery service ensures that your flowers arrive in perfect condition, bringing joy and beauty to the recipient's doorstep. Let Interflora be your partner in making cherished moments in the vibrant city of London even more memorable.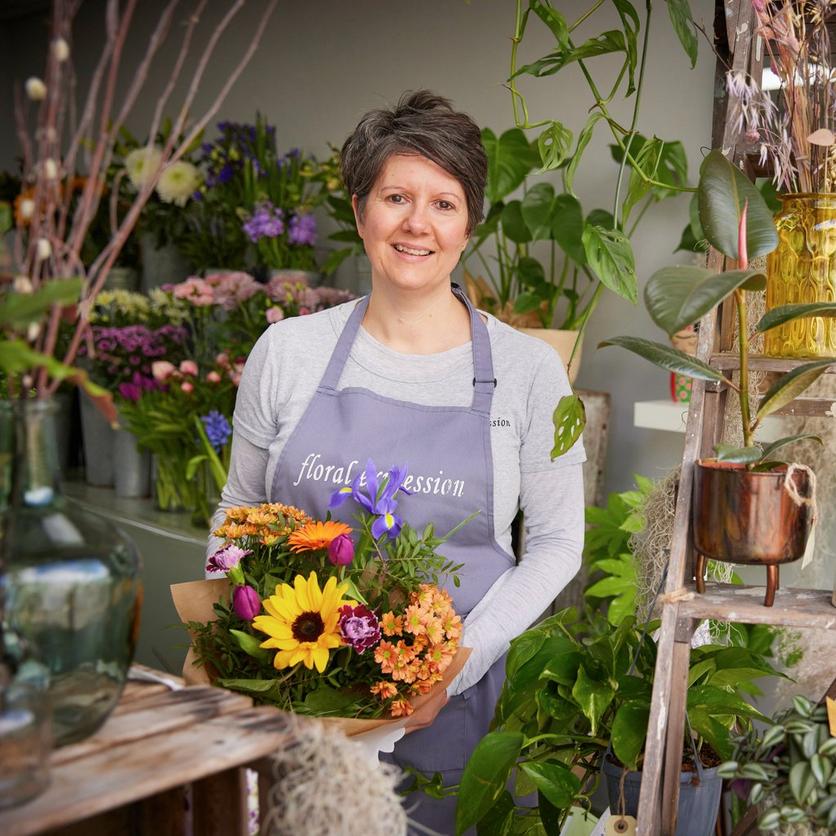 Find a local florist to craft your bouquet
Whatever the occasion, we're here to help. From birthdays to anniversaries or simply just because, we deliver flowers across the UK and even overseas.
Over 900 local florists nationwide
Every bouquet is created by an experienced artisan florist.
No lost bouquets here, these are made to wow them on the doorstep.
We guarantee all our flowers will be fresh for 7 days at least.
Our bouquets are created by local florists. Long live the high street!