Hearts and Cushions
Our Hearts and Cushions are expertly hand-crafted with care by our local artisan florists, working with you to create the perfect flower tribute for your loved one.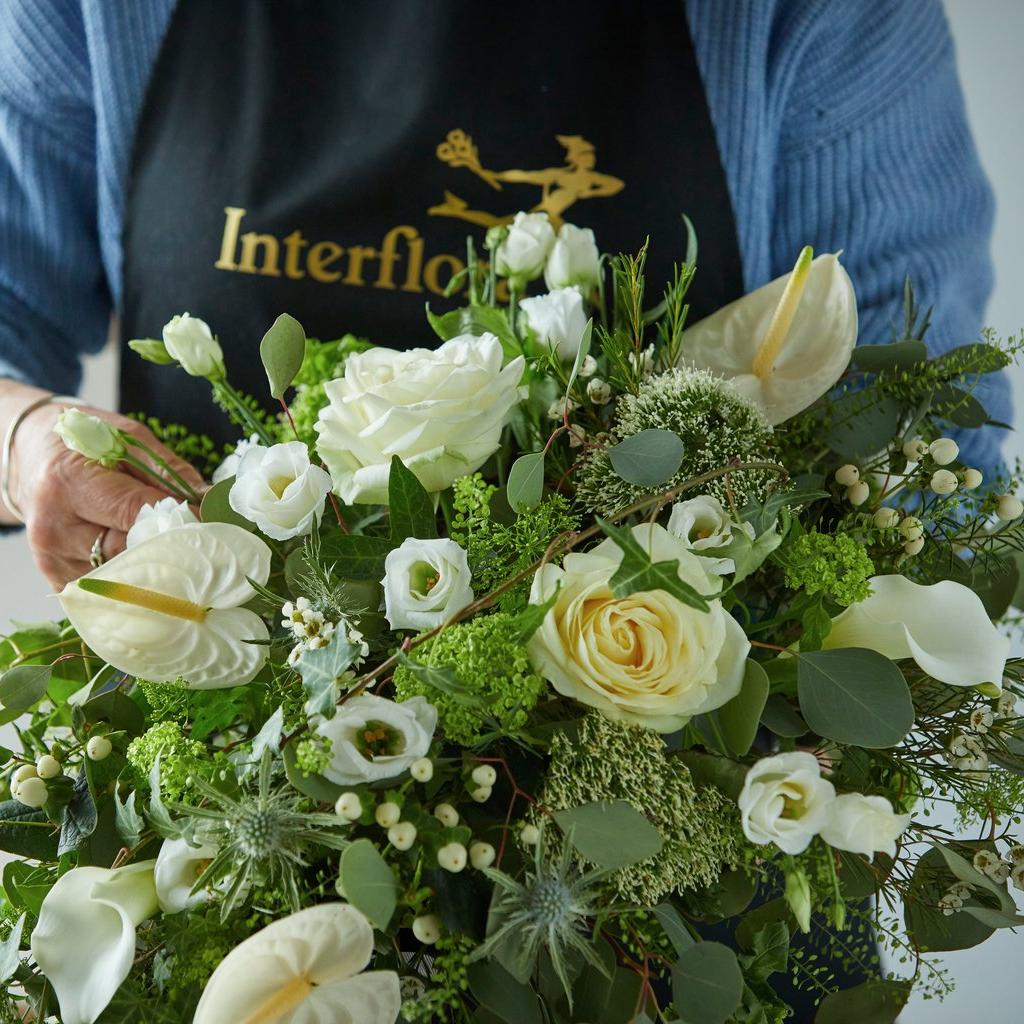 Here to Help….
If you'd rather order funeral flowers over the phone call (UK) 0333 600 7003* or (ROI) 01 6869395*, our trusted partners at Flowers Same Day are ready to help.
Your order will be sensitively created and delivered by an expert local Interflora florist.
*Phone line for funeral flowers only
HEARTS AND CUSHIONS
Crafted with care to express your love and sympathy, our hearts and cushions are thoughtfully designed by local florists who understand the importance of these delicate tributes. They are here to listen to your preferences and create beautiful arrangements that reflect your sentiments, whether it's for a memorial service or to offer comfort to someone in grief.
Our hearts and cushions can be delivered promptly, either the next day or on a date of your choice. With years of experience in creating floral arrangements for heartfelt moments, our florists excel at crafting these symbols of remembrance and compassion with the utmost respect and care.
Related Articles
Hearts & Cushions FAQs
What Are Hearts and Cushions?
Hearts and cushions are floral arrangements designed to express sympathy, love, and remembrance during funeral services or as condolence gestures. These arrangements take the form of heart-shaped or cushion-shaped floral tributes and are typically made using flowers, greens, and occasionally other decorative elements
When will my tribute be delivered?
We are committed to ensuring that your tribute is delivered with the utmost care and timeliness. Typically, funeral flower deliveries are scheduled to arrive at the specified location at least 2 hours ahead of the funeral service or visitation. Our local florist work closely with funeral homes, chapels, and churches to coordinate the most appropriate delivery time. Rest assured, we prioritise punctuality and sensitivity during this difficult time.
Can I add a personal message to my tribute?
Yes, you can add a message to your tribute flowers during the ordering process after entering the delivery details, you'll be prompted to add a message. If you're struggling on what to write, check out our funeral messages here.
When do I have to order by to have my flowers delivered to the service in time?
To ensure your funeral flowers are delivered in time for the service, we recommend placing your order as soon as possible. It's best to order at least 24 to 48 hours before the scheduled service. However, we understand that circumstances can vary, and we will do our best to accommodate last-minute orders whenever possible. For specific delivery times and availability, please contact our customer service team, who will be happy to assist you in making the necessary arrangements.
What flowers are appropriate for a funeral?
Common choices for funeral flowers include white lilies, roses, chrysanthemums, and carnations. These flowers symbolise purity, love, sympathy, and respect. Additionally, greenery such as ferns and palms can be added for a soothing touch.