Thank You Flowers
Send them beautiful flowers to say thank you for being awesome. Whether they've gone that extra mile or helped out on a big project, brighten their day with a beautiful hand-crafted thank you bouquet, personally delivered by a local florist.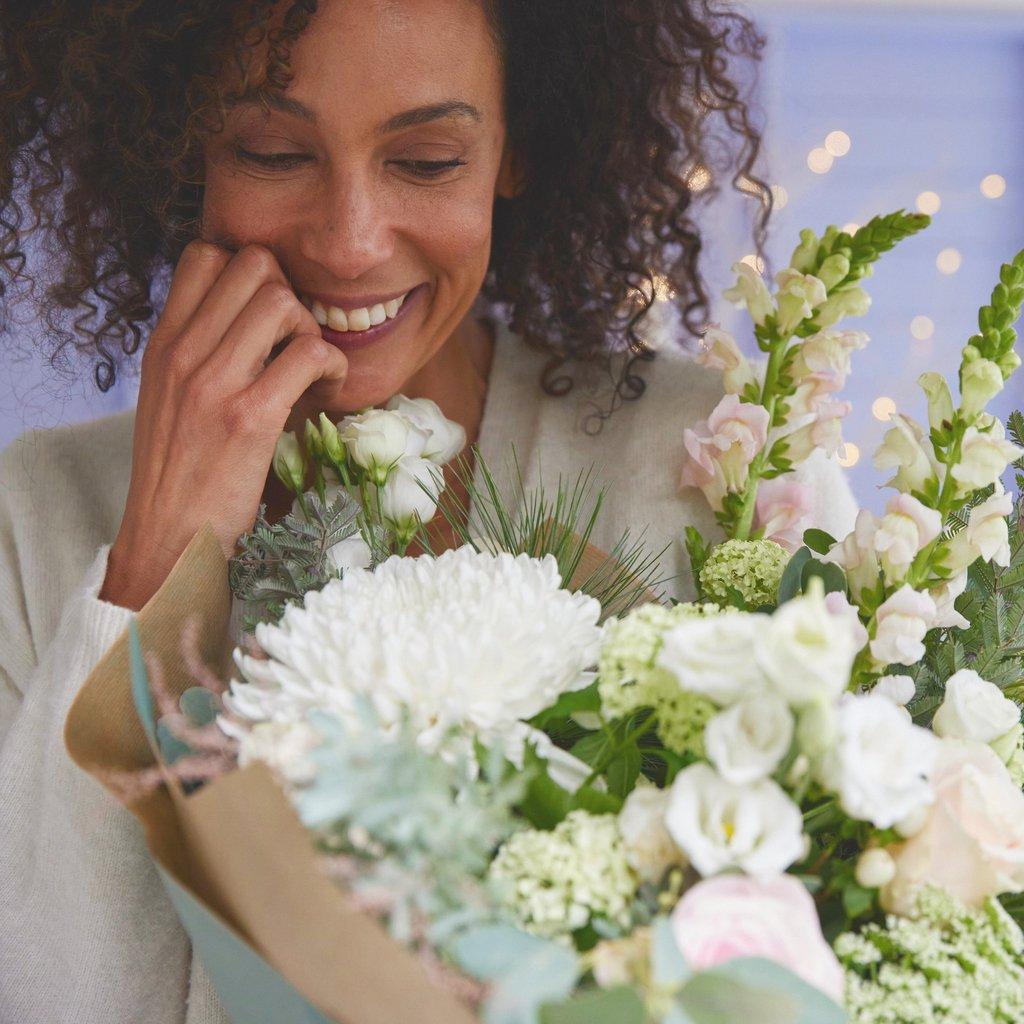 One-of-a-kind bouquets are the perfect way to remember that special day.
Designed and created exclusively for you by our local artisan florists
Delivered by hand
Send personalised flowers to your loved one and trust our florists to make it even more special
SAY THANK YOU WITH BEAUTIFUL FLOWERS
Have they gone the extra mile on that tricky project? Or been there for you through thick and thin? Or maybe they've done more than their share of baby-sitting? Whatever you want to show your appreciation for, gorgeous thank you flowers are a brilliant way to show them you're grateful. And remember, if you want to make it an extra special thank you, you can add a box of scrummy chocolates to your order, or even a bottle of bubbly.
Stuck for how to put your thanks into words? We can help with that too! Check out our blog post for thank you message inspiration.
WHAT ARE THE BEST FLOWERS TO SAY THANK YOU?
Our florists love using yellow roses, not only is their buttery glow great for brightening a room, they also signify admiration and gratitude. They also like anemones and freesias, as well as being beautiful, both symbolise appreciation. Gerbera daisies are another favourite as they're really vibrant so they add a bright burst of colour to a bouquet. They also stay fresh for up to two weeks – ideal for showing long-lasting appreciation
HOW WILL MY THANK YOU FLOWERS BE DELIVERED?
All our bouquets are hand-crafted by florists using the freshest flowers available that day and our florists also deliver them. They'll appear right on their doorstep – the perfect surprise thank you. If you order by 3pm they can normally deliver the same day or they can do next delivery instead.
Related Articles