Anniversary Flowers
Congratulations! Another year of love and laughter with your other half. Whether you've been together one year or 60, our anniversary flowers are hand-crafted by local florists so you can give that special someone a warm and fuzzy feeling.
Anniversary Related Links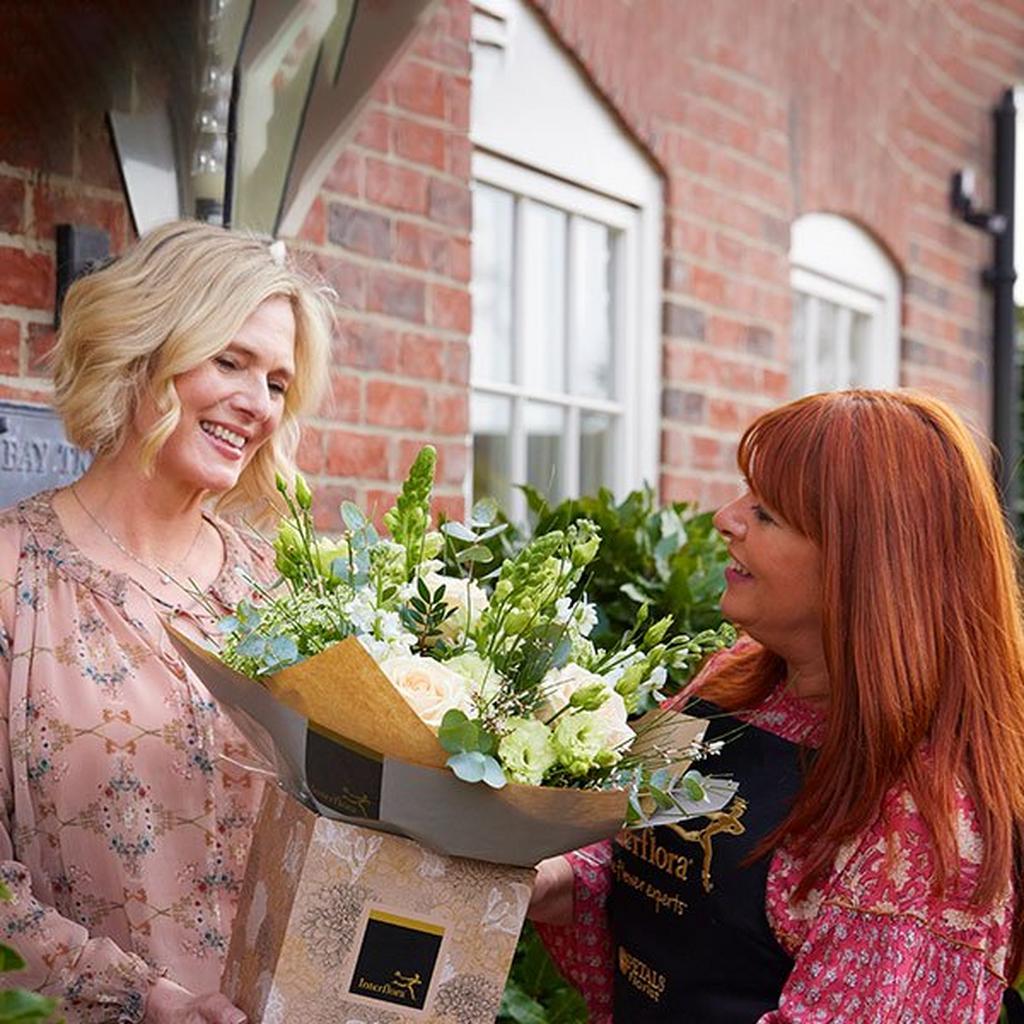 One-of-a-kind bouquets are the perfect way to remember that special day.
Designed and created exclusively for you by our local artisan florists
Delivered by hand
Send anniversary flowers to your loved one and trust our florists to make it even more special
FRESH FLOWERS FOR SOMEONE SPECIAL
This anniversary, make them feel like one in a million with a bouquet of fresh flowers. Each of our bouquets is hand-tied and hand-delivered by a local artisan florist, so they'll open the door to a gorgeous surprise! It's the perfect way to say 'I love you'.
If they're a stickler for tradition, a bouquet of red roses ticks all the boxes. Vibrant, velvety, and oh-so-romantic, these beautiful blooms are full of old-school glamour. They'll fall in love all over again!
Can't decide which flowers to go for? Don't panic – our anniversary flower guide has all the tips and tricks to really ramp up the romance this year.
Whether it's your anniversary or your fave couple's, make the celebrations sparkle with a bottle of bubbly. Raise a toast with our huge range of champagne and wines, perfect for silver, pearl, ruby, and golden anniversaries. Bottoms up!
If your anniversary has crept up on you (it happens to the best of us), you can get your blooms delivered same day, if you order before 3pm. Or take a look at our next-day and nominated delivery options. Expressing your love from afar? We have a range of international delivery options to choose from.
Related Links
Anniversary Flowers FAQs
How do I choose the perfect Anniversary Flowers?
Selecting the ideal anniversary flowers depends on personal preferences. Consider your partner's favorite flowers or colours, the number of years you are celebrating, and the message you want to convey. Red roses are a timeless choice symbolising love, but you can also opt for other blooms that hold special meaning to you both.
Are there specific flowers associated with milestone anniversaries?
Yes, certain flowers are traditionally linked to milestone anniversaries. For instance, red roses are often chosen for the 10th and 25th anniversaries, while white roses symbolise purity and are popular for the 20th anniversary.
Do you offer delivery options for Anniversary Flowers?
Yes, we provide various delivery options for anniversary flowers, including same-day, next-day, and scheduled delivery. You can choose the delivery method that best suits your celebration plans.
What flowers are best for each anniversary year?
1st Anniversary – Carnation
2nd Anniversary – Cosmos Flower
3rd Anniversary – Fuchsia
4th Anniversary – Geranium
5th Anniversary - Daisy flower
6th Anniversary – Calla Lily
7th Anniversary – Jack in the Pulpit
8th Anniversary – Clematis
9th Anniversary - Poppy
10th Anniversary – Daffodil
11th Anniversary - Morning Glory
12th Anniversary – Peony
13th Anniversary – Hollyhock
14th Anniversary - Dahlia
15th Anniversary – Rose
20th Anniversary – Day Lily
25th Anniversary – Iris
28th Anniversary – Orchid
30th Anniversary – Lily
40th Anniversary – Gladioli
50th Anniversary – Yellow Rose/Violet