Christmas Plants
Bring long-lasting festive colour into their home or yours with our collection of very merry Christmas plants. From striking cyclamen and azalea to traditional poinsettia, we have the perfect plants to welcome the festive season.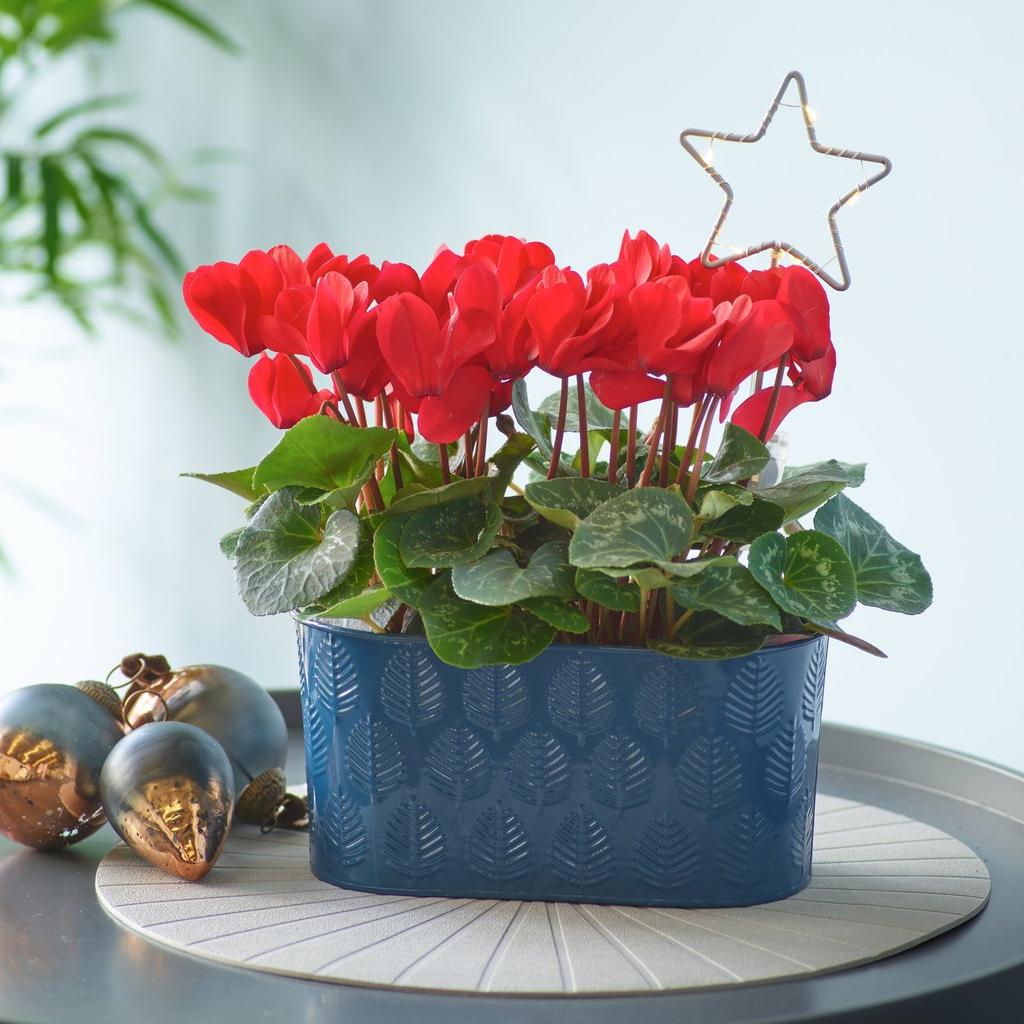 Beautiful plants, expertly delivered.
Specially selected by our experts
Delivered with care
FREE DELIVERY
Christmas plants for the home
Christmas houseplants are the gift that keeps on giving. As long as you look after them they'll spread tidings of comfort and joy for weeks.
Our selection of festive plants come in multiple shades, varieties and arrangements to suit almost any home. From intricately decorated outdoor planters to luxury Christmas baskets, to traditional rich red poinsettia or festive pink azalea, our best Christmas plant collection is sure to bring plenty of festive spirit through winter and beyond.
Looking to share the festive spirit? Our chic Christmas cactus makes the perfect gift to share with your family and friends.
If you want to learn more about plants that are popular around Christmas time, take a look at our winter flowers guide.
Related Articles
Christmas plants FAQs
What are popular indoor plants for Christmas?
The poinsettia is the classic Christmas plant – it's as traditional as mince pies, or mulled wine, or East 17. But while its sumptuous red leaves certainly make it a Christmas icon, it's not the only plant that can spread Christmas cheer. The hardy cyclamen is also a popular choice, it can last up to 8 weeks when given enough TLC, making it a Christmas gift that really does keep on giving.
How long will a poinsettia last?
It all depends on how much love you give them. To keep a poinsettia looking merry and bright throughout the festive season, place them in bright, indirect light. And, just like visiting relatives, it's also important to water them regularly! Aim to keep the soil moist – if the soil feels dry, then it's time for a top-up. Click here for our poinsettia care guide
When is the last date for Christmas plant delivery?
You can get any of our Christmas plants delivered right up until the 24th December so if you need some last-minute festive cheer you can trust Interflora to deliver. We also have a wide range of delivery options to choose from including next day, same day, or standard free delivery so if you are looking to send a plant for Christmas last-minute, we have you covered.