Next Day Flower Delivery
Need flowers for tomorrow? No problem. Check out our range of beautiful, hand-crafted bouquets available for next day delivery. Simply choose your favourite flower bouquet and order before midnight to enjoy fresh flowers the very next day.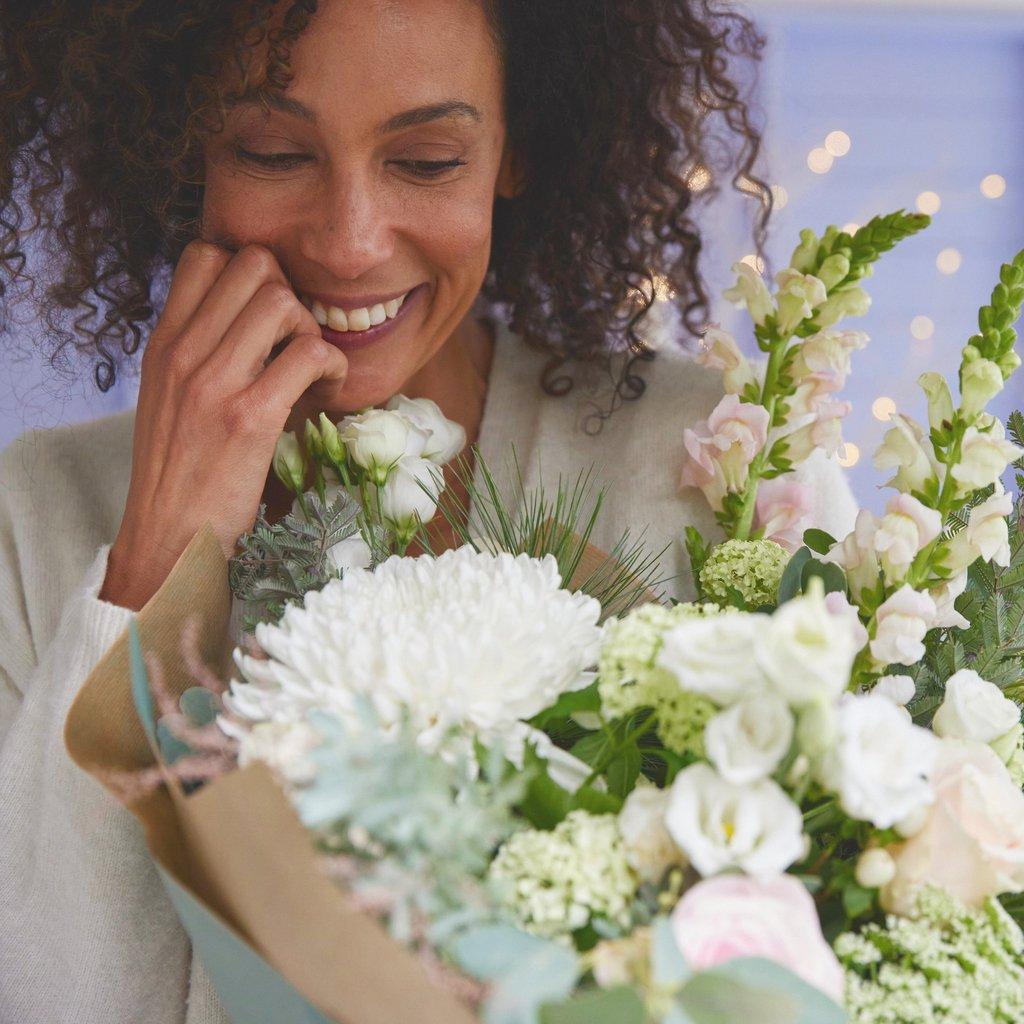 One-of-a-kind bouquets are the perfect way to remember that special day.
Designed and created exclusively for you by our local artisan florists
Delivered by hand
Send personalised flowers to your loved one and trust our florists to make it even more special
NEXT DAY FLOWERS ARRANGED BY A LOCAL FLORIST
If you're in need of an almost-last-minute gift, then look no further than our next day delivery flowers.
Using our extensive network of artisan florists, you can buy your loved ones stunning bouquets and have them delivered tomorrow. It really is that simple!
We even have a handy calendar so you can see what flowers are available for your chosen delivery date. Simply place your order before midnight on any day to guarantee next day flower delivery. Then sit back and relax while we take care of the rest.
BEAUTIFUL FLOWERS FOR NEXT DAY DELIVERY
Still need help choosing your floral gift? Here's our list of most popular next day flowers that are perfect for sending to your loved ones:
Lilies
Carnations
Peonies
Lisianthus
Freesias
Iris
Germini
Roses
Chrysanthemums
Tulips
Related Articles
Next Day Flowers FAQs
How will my flowers be delivered?
All our flowers are hand-crafted by local florists and delivered by courier directly to door.
If you have an Interflora account, you can track any UK order using the order number we sent you in your confirmation email. Simply go to your account and look for the 'Order Tracking' section. We will also send you an email when your flowers are on their way and again when the order is marked as 'Delivered' by the driver.
What if my flowers don't arrive on time?
Flowers ordered before midnight are guaranteed for next day delivery and will arrive between 9am and 6pm. In the rare event that your flowers do not arrive on time please contact us and we will do everything we can to put it right.