How to care for your flowers
Flower care tips from our expert florists
Want to know how to make your flowers last longer? Forget the old wives' tales and follow these top flower care tips from our expert florists.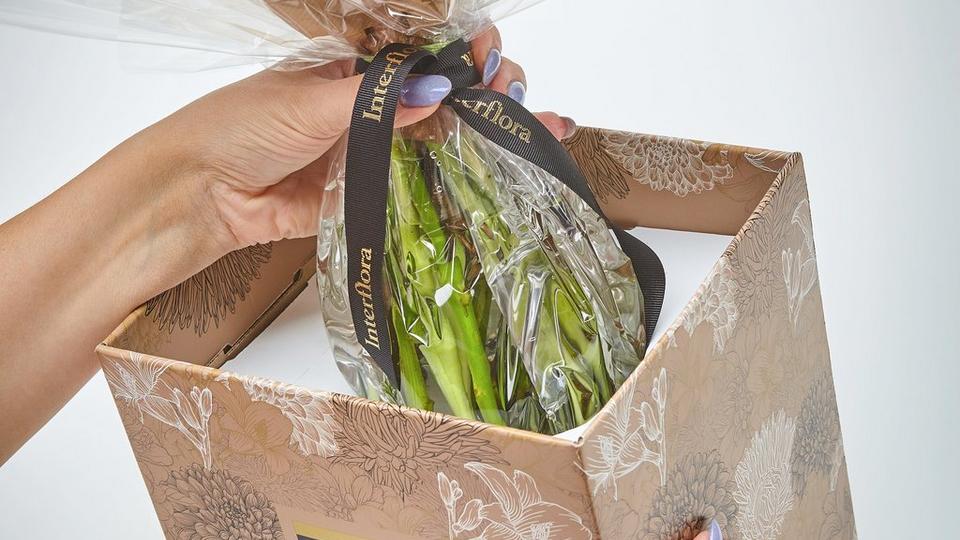 Remove flowers from packaging.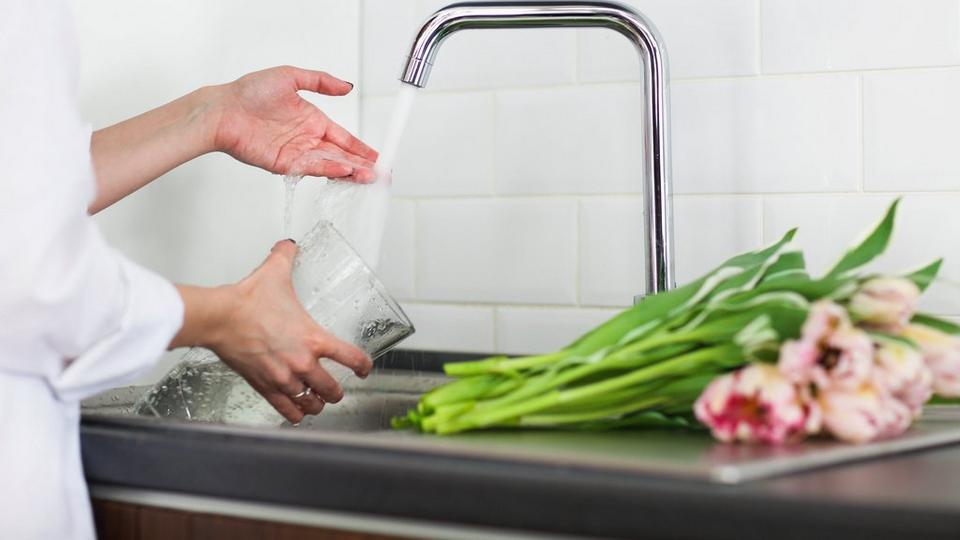 Fill a clean vase two thirds full with fresh water.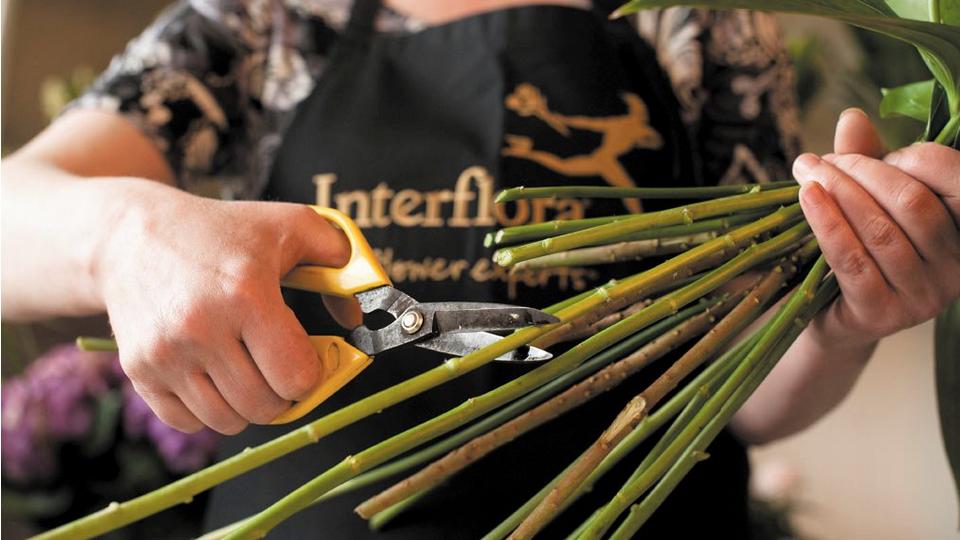 Cut 2cm off each stem at an angle.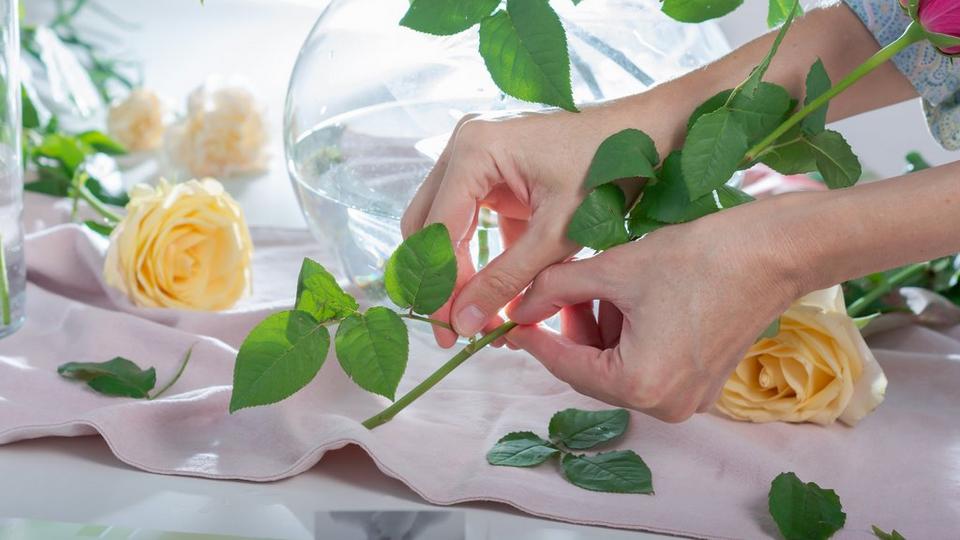 Remove any leaves that have fallen below the waterline.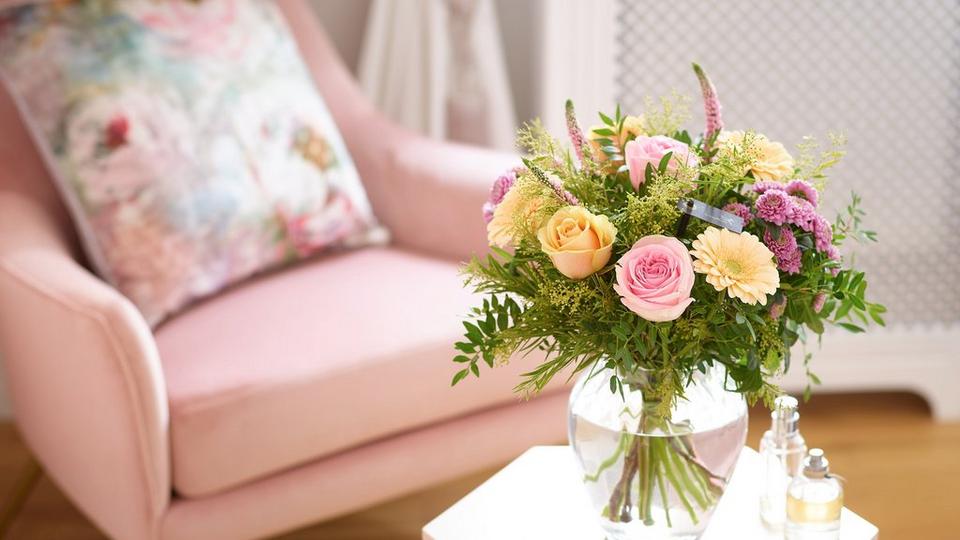 Enjoy watching your flowers bloom
TOP UP THE WATER
Remember the more flowers in the arrangement the more water they'll consume, so check the water level in your vase daily and keep it topped up. Flowers are thirsty beings, some varieties more so than others, so this is key to keeping them looking their best for longer. Ideally the vase should always be three-quarters full of water. Don't forget to change the water completely after day two and to clean the vase thoroughly before refilling. This simple practice can really help extend the vase life of your flowers.

USE THE FLOWER FOOD
Flower food has been scientifically developed to prolong the life of your flowers so make sure you use it. The food will normally contain nutrients to feed your flowers, an acidifier to neutralise the water's pH level and a sterilising agent to eradicate bacteria. Follow the instructions on the packet for best results.

CUT (AND RECUT) THE STEMS
To enable your flowers to take up as much water as possible, you'll need to cut the stems daily. To get the best cut, use a sharp knife or scissors and cut at an angle. This will give the stems more surface area to take up water. Never use blunt blades as these can damage the stems. When re-cutting your stems take this opportunity to remove any wilted foliage faded blooms.

CHOOSE WHERE TO DISPLAY YOUR FLOWERS WISELY
Finding the perfect environment for your flowers will help them flourish for longer. Always display your blooms away from direct sunlight or heat sources such as radiators. Keep them away from the fruit bowl too. This is because some fruits, bananas especially, emit ethylene gas which causes flowers to deteriorate quickly.

TAKE CARE WITH CHILDREN AND PETS
Some flowers can be harmful if consumed. Lilies, both the petals and pollen, can be extremely toxic to cats. Care should be taken to keep all flowers and foliage out of the reach of children and pets.