Our commitment to sustainability
We have nature to thank for beautiful flowers, so we're working extra hard to preserve and care for it. Here's how we do that.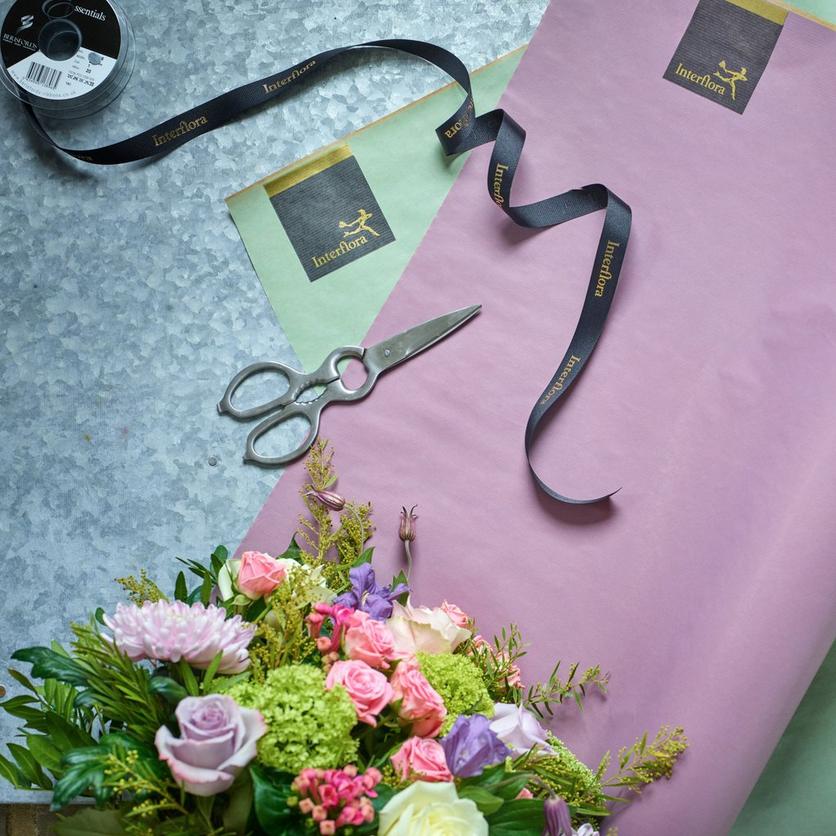 Kind-to-the-planet packaging
Eco-friendly gifts boxes, biodegradable cellophane, biodegradable flower food sachets, 100% recycled ribbon.
Eco-friendly gift boxes
Our gift boxes are made using fully recycled materials. You'll find the Forestry Stewardship Council (FSC) logo inside, proof that we're committed to keeping forests healthy and happy.
Fully recyclable (or upcycle your box if you're feeling creative!)
From May 2021 we will be cutting the amount of cardboard we use in our hand-tied boxes by 40% – that's 100 tons less cardboard waste a year (or the equivalent of a Boeing 757 aircraft).
Biodegradable cellophane
Cellophane keeps your blooms snug and safe when they're on the move – but that's no excuse for single use plastic. So we've worked with our suppliers to develop a new cellophane that biodegrades up to five times quicker than standard florist wrap.
Breaks down naturally, no need to put it in the recycling
Does not leave any microplastics behind after degrading.
Printed in the UK to help reduce our carbon footprint.
Biodegradable flower food sachets
Our flower food sachets are completely biodegradable and have been since August 2020.
Breaks down naturally within the same amount of time as a banana skin or orange peel.
100% recycled ribbon
Our signature gift ribbon is now made right here in the UK, using 100% recycled plastic. We've done some number-crunching and we reckon the switch will stop over 58,000 plastic bottles ending up in landfill or worse. A small change can make a big difference.
No Glitter
We don't use any glitter in our products, the planet doesn't need it and let's be honest, our blooms are gorgeous enough already.
Disposing of your flowers
Do your bit to help the planet, don't forget to pop everything in the right bin!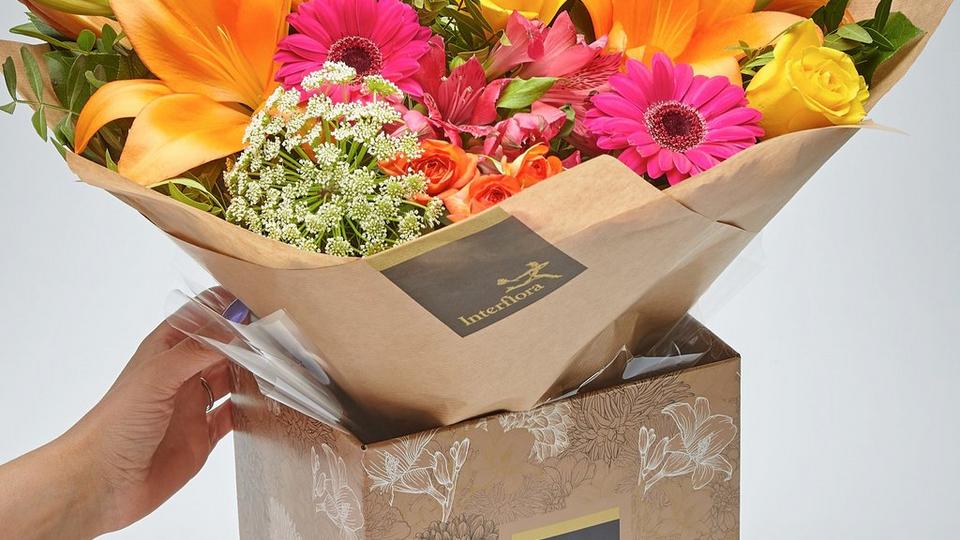 Recycle me
Gift box & Kraft paper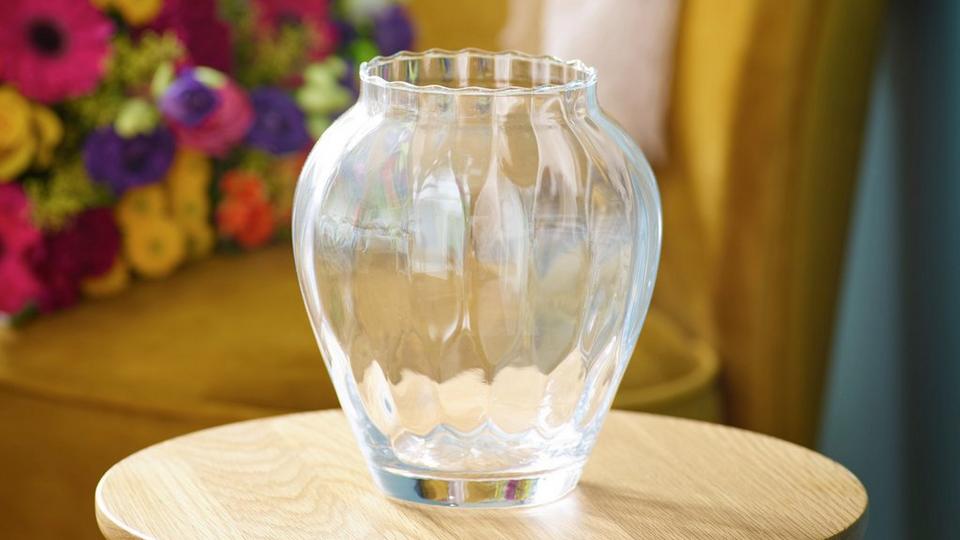 Bin me
Flower food sachet & Cellophane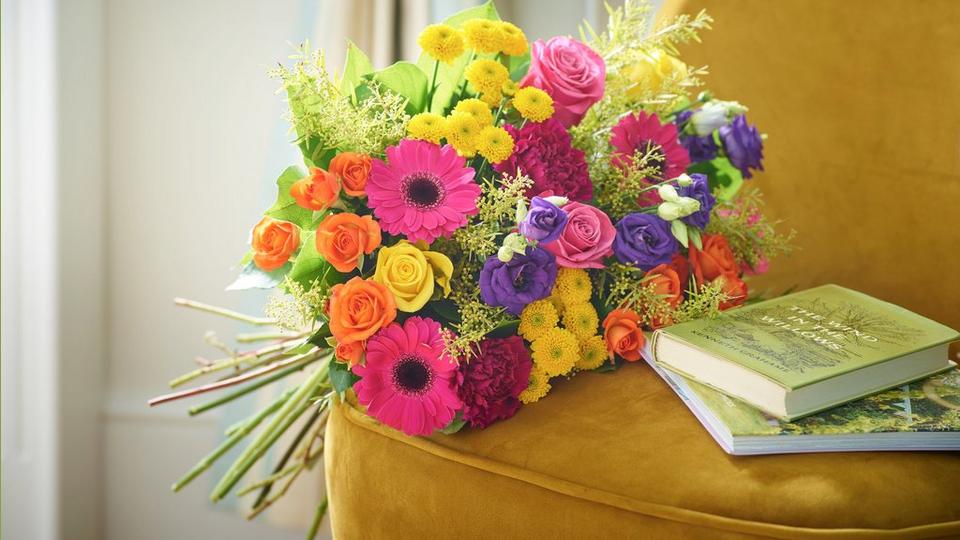 Compost me
Flowers & Foliage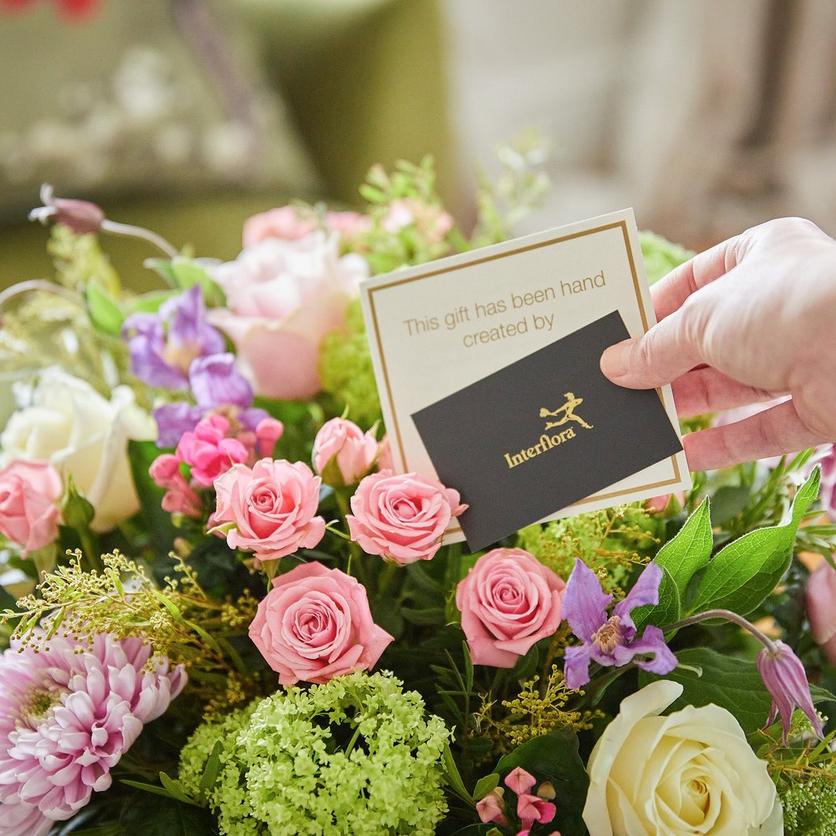 What else are we doing?
We're always looking for more ways to help the planet, here's what's next on the list.
Reducing Waste
Every year we audit all our waste – maybe not the most exciting job, but it's very, very important. It shows us where we can improve, and highlights any particularly harmful waste, like single use plastic. Between our 2020 and 2021 audit we reduced our 'obligated' (the packaging the government tells us to keep an eye on) waste by 20%.
No more balloons
Balloons are a single-use plastic that can harm marine life and the helium that fills them isn't a renewable substance. In fact helium is vital in medicine and as much as we love balloons we'd rather that helium was used to help heal people. That's why we stopped selling balloons in August 2021.
Removing harmful materials
We're working to remove single use plastic from all our products. At the moment we're exploring alternatives for bouquets picks and hat box liners. As for our pots, we no longer use concrete ones, we're all about ceramics.
Saying hello to an all electric van
We're very excited about this one, and we hope it's just the start. In Summer 2021 we welcomed our first electric powered, zero carbon delivery van. We might have nicknamed it the green machine, but other suggestions are very welcome.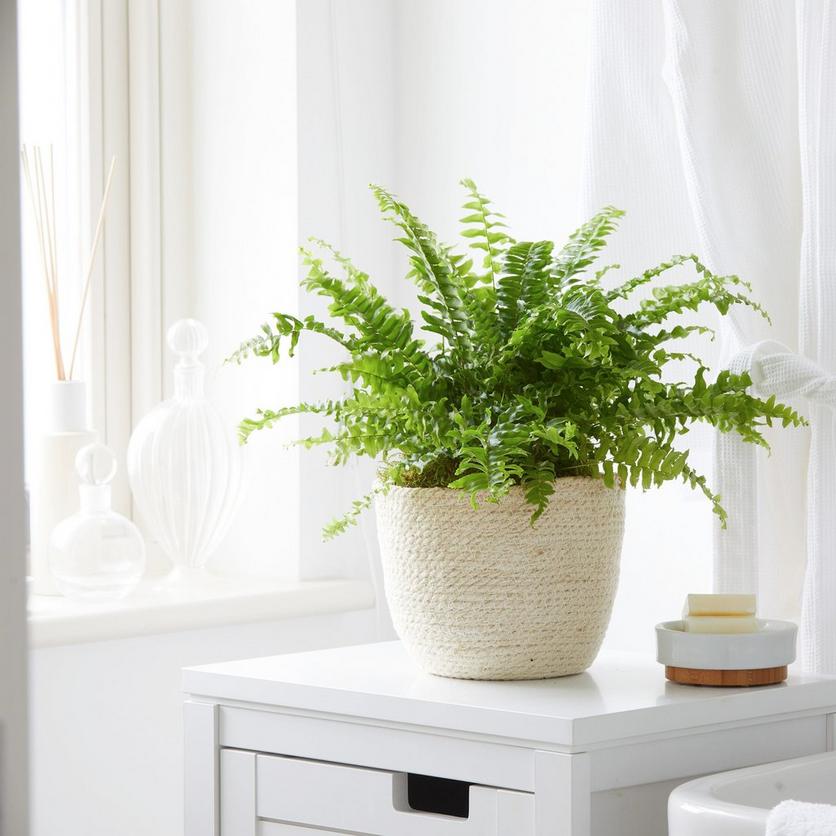 Behind the scenes
At Interflora HQ sustainability is always on the agenda. We have a corporate social responsibility working group which focuses on five key areas: packaging and delivery, our community, brand and ethics, responsible sourcing, measurement, and carbon footprint.
We're also committed to creating a greener working environment. We've made little changes like switching our plastic cups to paper ones, recycling our milk bottles and using eco-friendly cleaning products. We also use a low carbon emitter energy source to keep our offices powered.
Our people are so passionate about looking after our planet we even have an online forum called 'Sustainable Living' where we share tips on living a more sustainable life.
We'll keep working
We've really worked hard over the last few years to become more sustainable and we've made great progress already. But we know there's always more to be done. So we'll keep working, doing whatever it takes to help our planet thrive.
More reasons to send flowers with us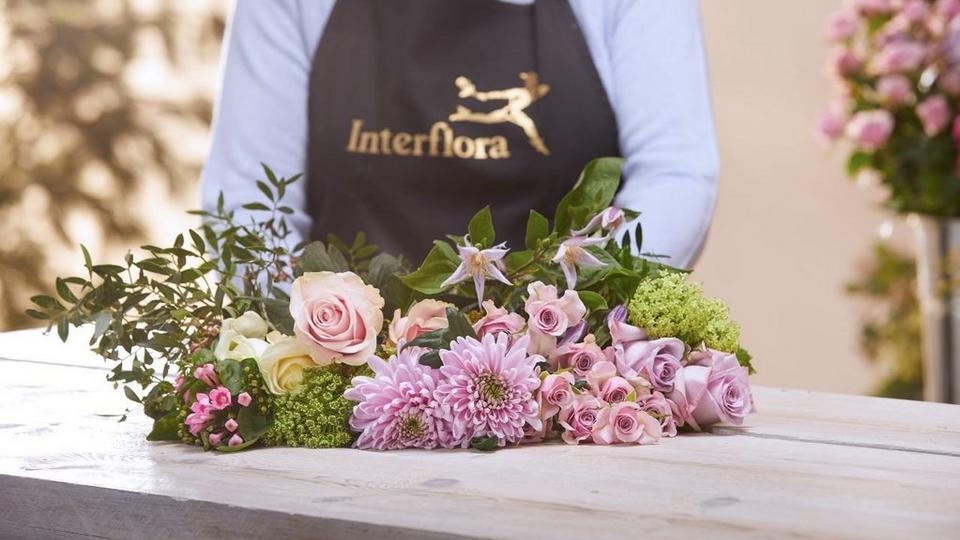 One-of-a-kind
You won't find our flowers on a factory production line – they're crafted stem by stem using the finest blooms just for your special someone.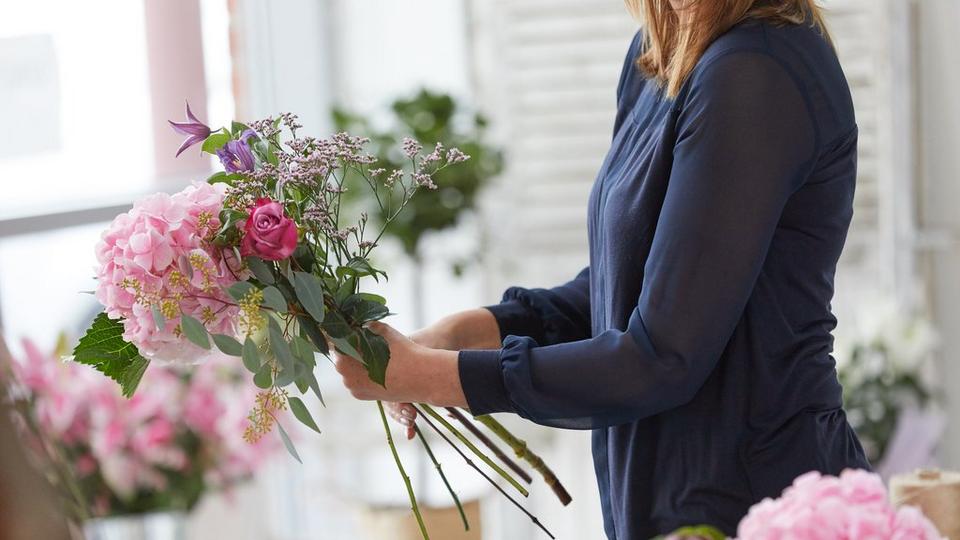 Made by artisans.
Your flowers are hand-crafted by an exceptionally talented local artisan florist. When you buy from us you support the brilliant British high street.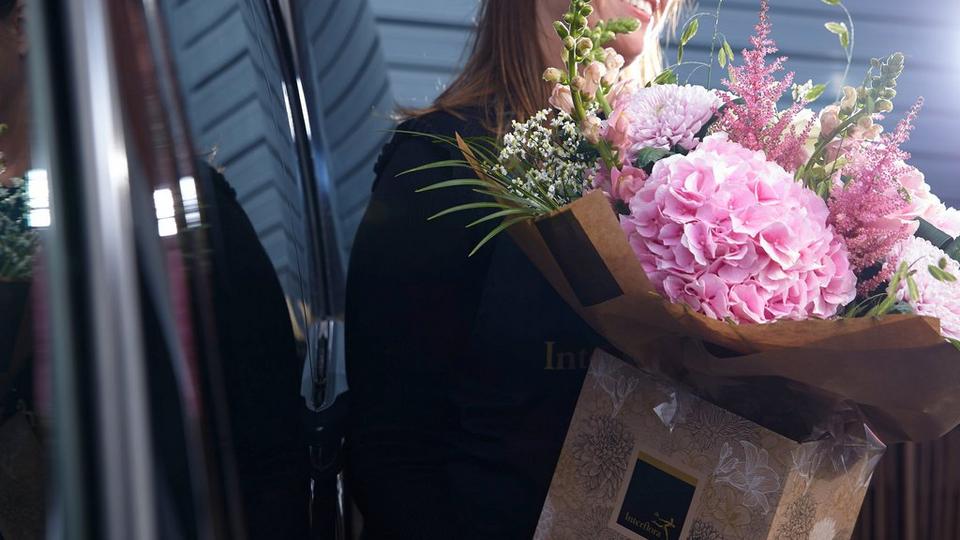 Hand delivered.
Call us old-fashioned but we insist on hand-delivering our bouquets. They're made to be seen (and admired!) not hidden away in a box.