Find the perfect gift this Christmas.
Christmas done beautifully
Fresh flower delivery across the UK
Flower delivery for all occasions
Reliable flower delivery, always
Don't just take our word for it. We've got a Trustpilot rating of 'Excellent' and over 90,000 5-star reviews (thanks everyone!) That makes us one of the UK's best-loved flower delivery services. And we're always working hard to keep it that way. If you need a UK flower delivery company, you can count on us.
Delivery today, tomorrow, and across the globe
We offer next and same day flower delivery across the UK for almost any occasion, so whether you are looking for a last-minute birthday gift, celebrating an anniversary or just saying thank you, we're ready to help with beautiful blooms.
Just order your flowers online before 3pm for same day delivery, or order before midnight for next day delivery.
Our florists are what truly makes us different. With almost one hundred years of creating bouquets, a network of 900 local florists across the UK and Ireland, millions of happy customers and recipients - we're not your average online flower business.
P.S. We're global too! We're the UK's leading international online flower delivery service with florists in over 140 countries, so if you need blooms sent to Belgium or roses to Romania, we can help.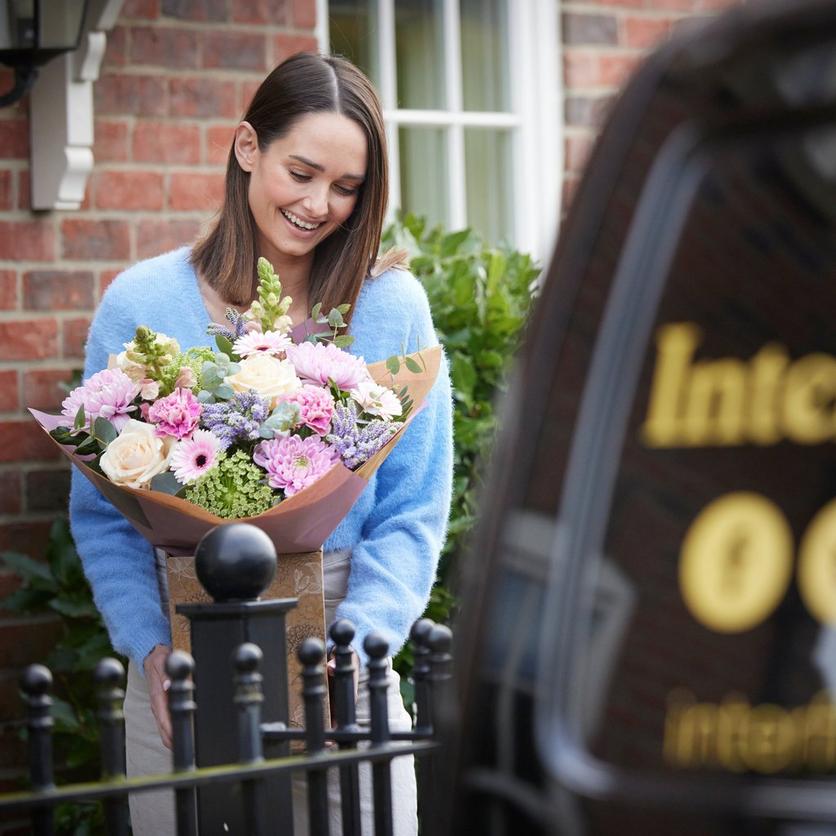 Are you missing out on FREE next day delivery?
You can enjoy unlimited FREE next day delivery & great savings on other delivery types with a one time payment of £12 (Gold Pass) or £22 (Platinum Pass) for the year. It only takes 2 deliveries to cover the cost of the Gold pass meaning all those birthdays, anniversaries, special occasions are covered…hurrah!
Fresh flower bouquets lovingly handcrafted by local florists
We only work with local florists, that means when you order with us:
You're supporting a local independent business
Your special someone will enjoy a gift made with real love and care
You get the chance to request their favourite colours or flowers, making it a truly bespoke bouquet
Your blooms are always made fresh, so we can guarantee they'll look gorgeous for 7 days
Need inspiration?
Don't forget to check out our blog for the latest tips, tricks and expert guides on all things flower related.