6 Floral Cocktail Recipes You'll Love This Summer
12th June, 2018
Cocktails are all about experimentation; mixing sweet and sour, spirits and syrups, style and substance. So why not get really creative and throw some flowers into the mix?
Edible flowers are a great way to give your favourite cocktail a floral twist. Whether or not you actually eat the blooms or just use them as a garnish, including edible flowers at your next cocktail party can raise a simple glass of prosecco or gin to insta-worthy status.
We've teamed up with Pip McCormac, author of The Herb and Flower Cookbook, to bring you six refreshing, floral infused cocktail recipes to enjoy this summer.
Cucumber, lemon and fennel flower gin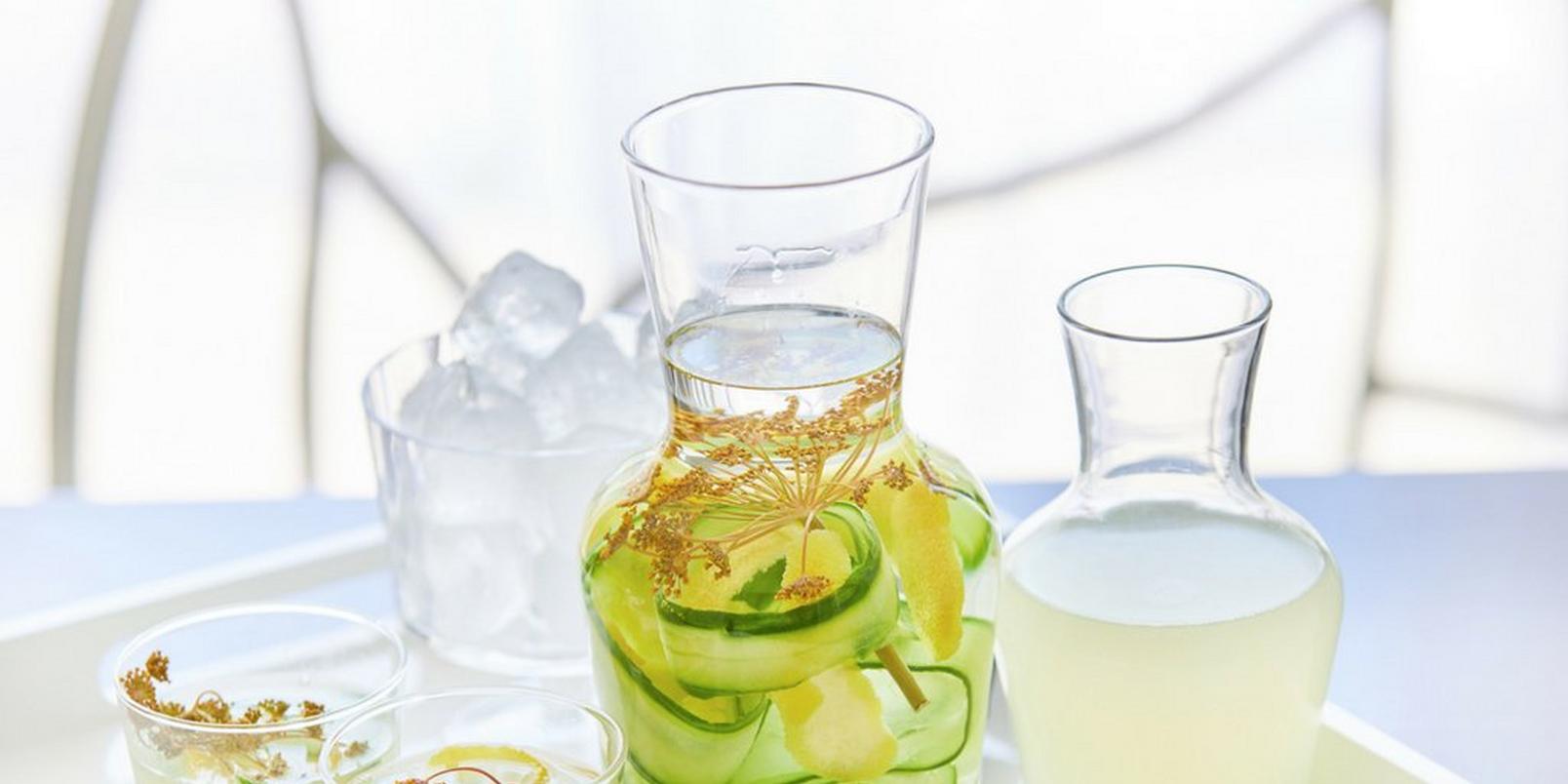 This is the best kind of cocktail – low effort, but with huge results. The coolness of the cucumber, the twist of lemon and the aniseed pep of the fennel flower come together to make one wholly refreshing drink, a depth of flavour running through the three additions. You don't have to use expensive gin – in fact the cheaper the better. It will take on the taste of the infusion, leaving you with something so much greater than the sum of its parts. It will keep, sealed, for up to a month.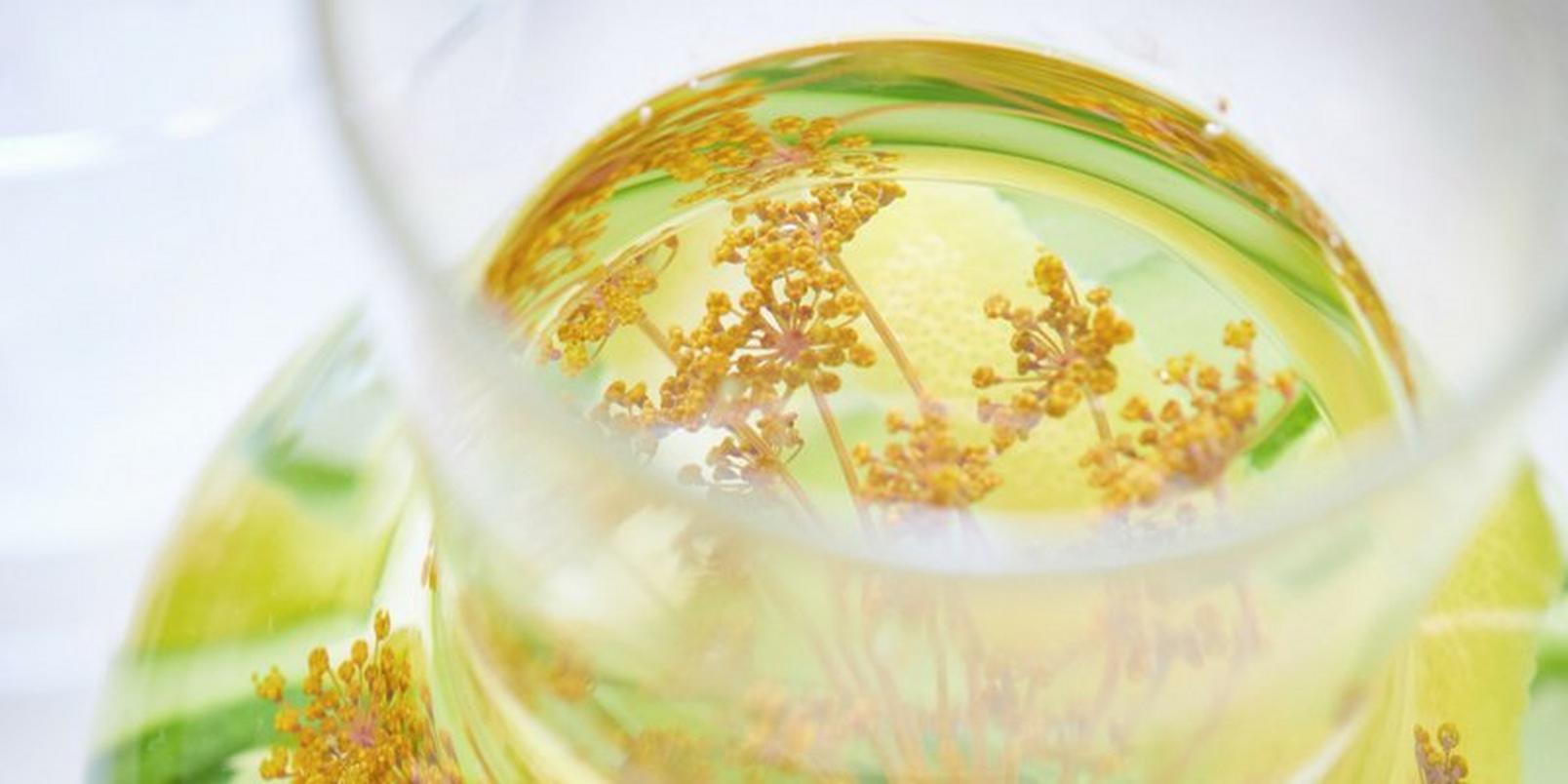 You will need:
1 litre gin
1 cucumber (sliced into ribbons)
Zest of two lemons, plus more for decorating
Cloudy lemonade
Fennel flowers
Method:
Put all the ingredients except the cloudy lemonade together into one jug, carafe or bottle. Cover and leave to infuse for at least two hours, but ideally overnight.
Place some ice into your chosen glass, pour over a measure of gin and top up with lemonade. Garnish with a swirl of lemon zest and a scattering of fennel flowers.
Lavender and Rosemary Prosecco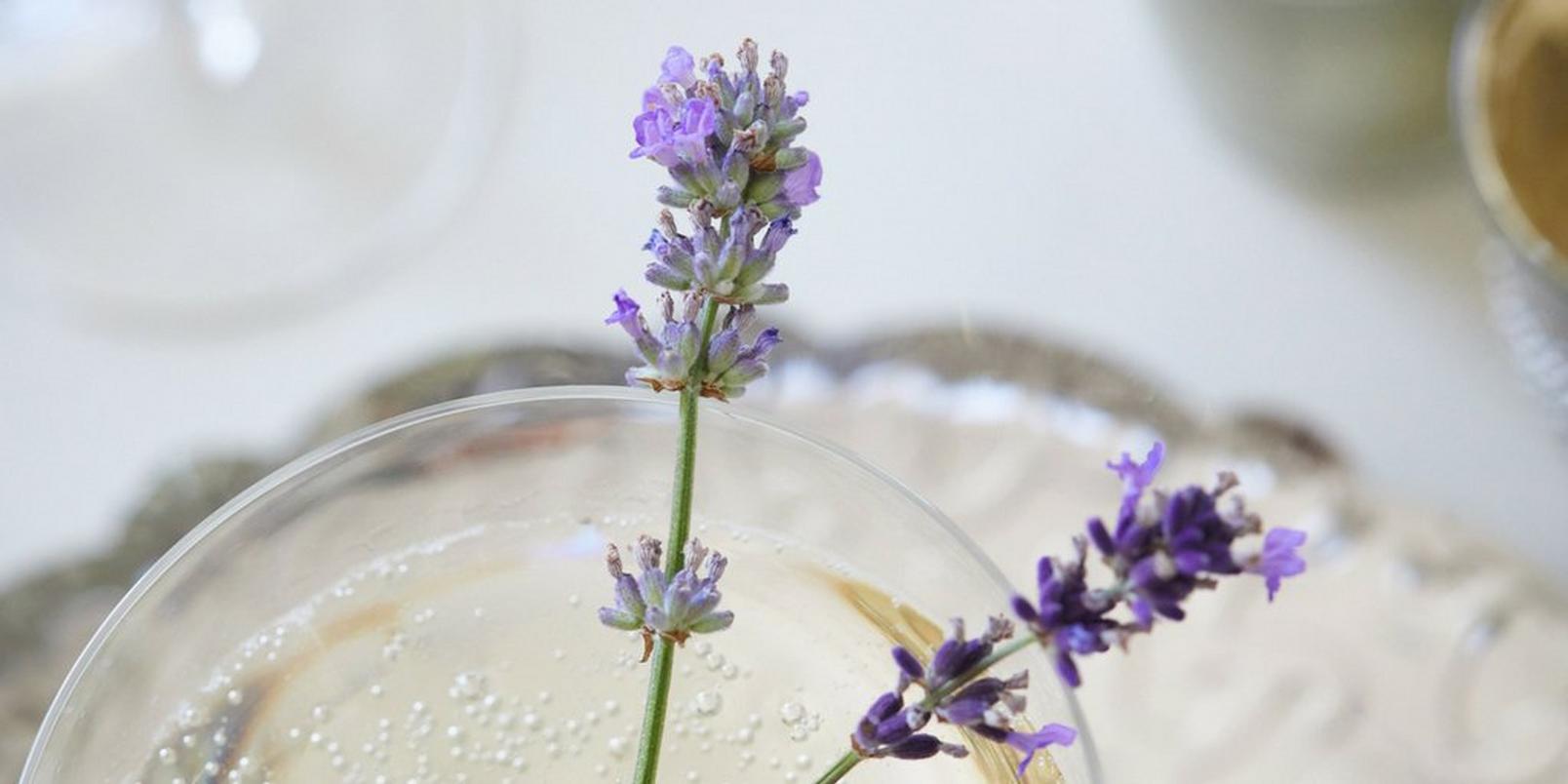 A perfect blend of summery flavours, this simple cocktail combines the floral joy of lavender with the Mediterranean woodiness of rosemary. In other words, it's a holiday in a glass. You can make the syrup a few days in advance so it's ideal for entertaining – just add to a glass, top up with bubbles and you're good to go.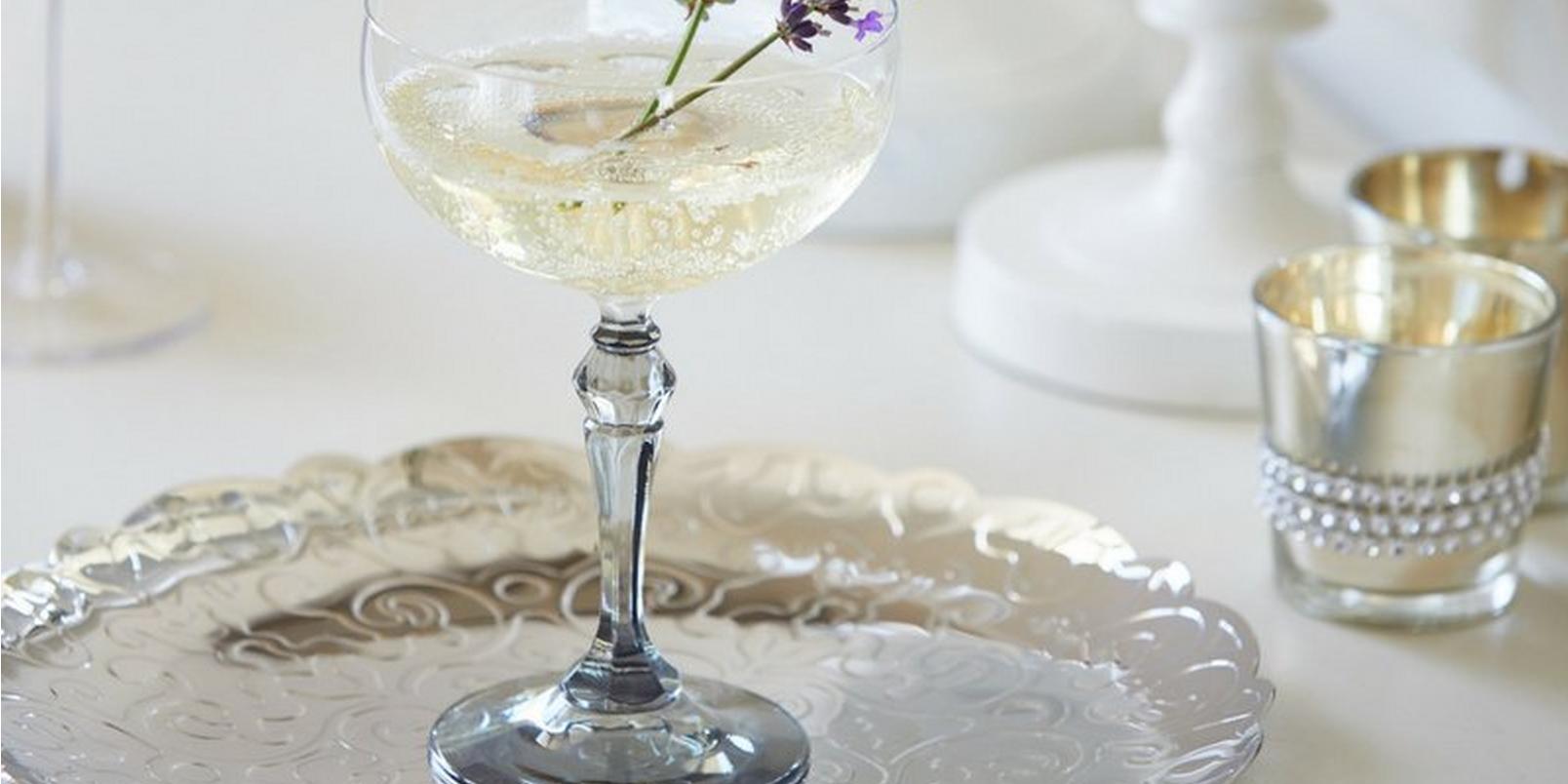 You will need:
Sprigs of lavender (flowers only)
Sprigs of rosemary (leaves only)
2 tbsp caster sugar
250ml water
1 bottle of Prosecco
Method:
Place the lavender flowers, rosemary leaves, sugar and water in a small saucepan over a medium heat. Bring to the boil, stirring until the sugar is fully dissolved, then reduce the heat and simmer for five minutes. Strain through a fine sieve and leave to cool, covered, discarding all the flowers and leaves.
Once cool, pour around 25ml into the bottom of a glass before topping up with Prosecco and serving immediately, with a sprig of lavender perched prettily in the glass.
Dirty Nasturtium Martini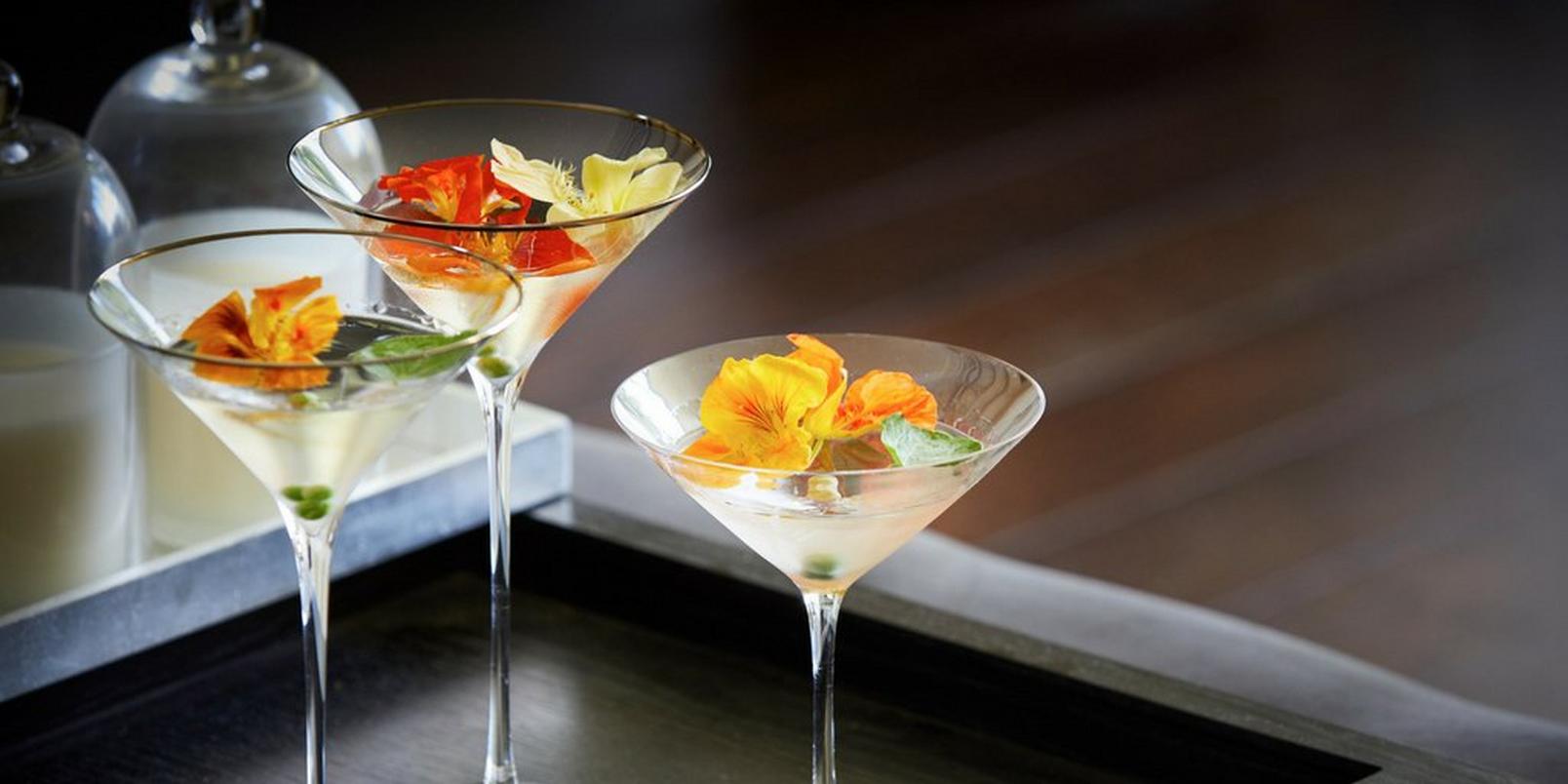 Nasturtium seeds have been called "poor man's capers" and, once pickled, they do have the same umami sharpness. Nasturtiums themselves are a savoury flower, peppery like radishes, nowhere near as sweet as their fiery petals might suggest. Here, they perform the same duty as olives, turning neat spirits into an eminently drinkable aperitif.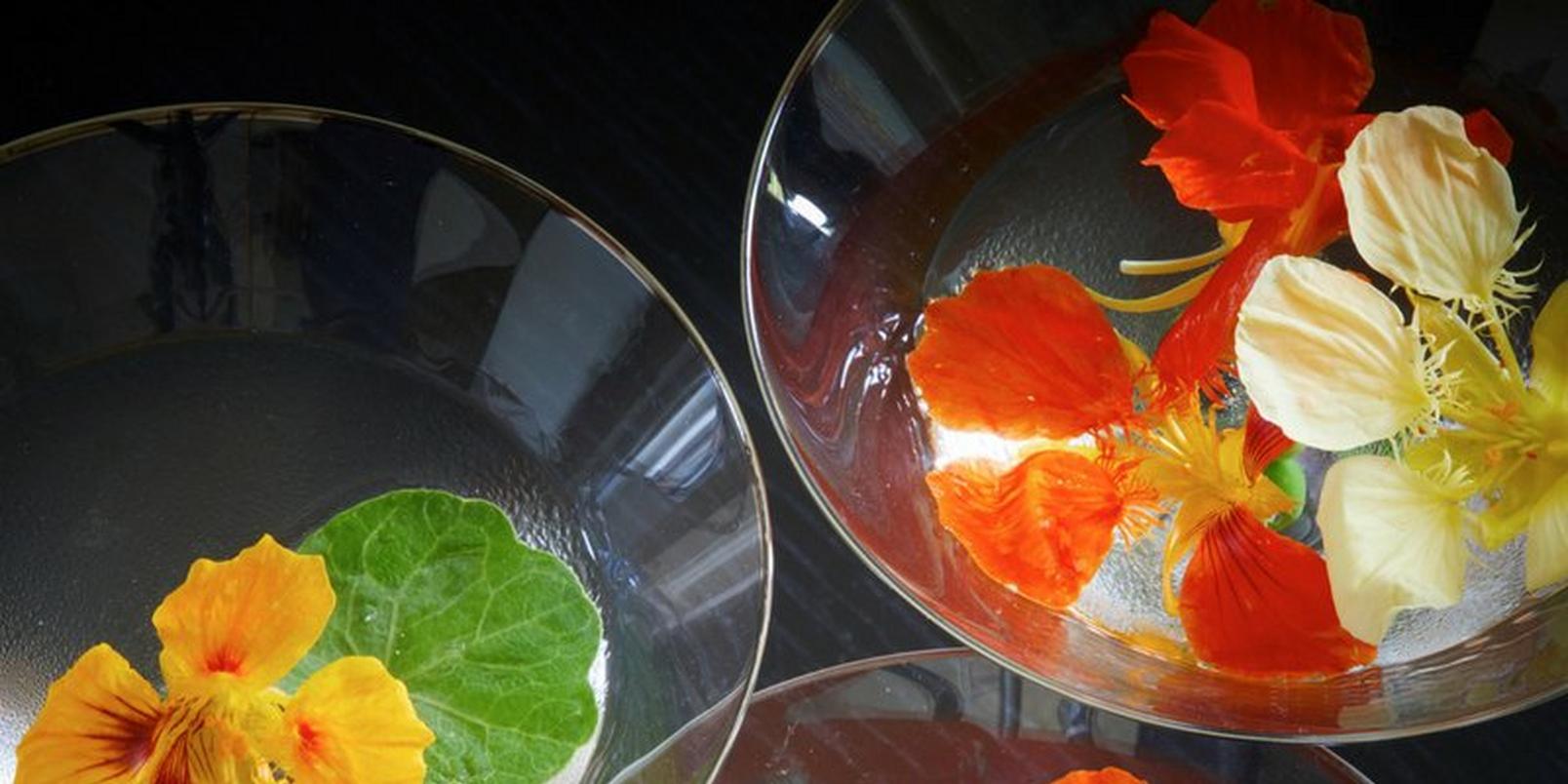 You will need:
Pickled nasturtium seeds
100g fresh nasturtium pods
½ tbsp salt
1 tsp pink peppercorns
1 tsp mustard seeds
1 tsp light brown sugar
100ml white vinegar
For the cocktail:
70ml vodka
1 tbsp dry vermouth
1 tbsp pickled nasturtium juice
Ice
Nasturtium flowers to serve
Method:
Wash the nasturtium seeds in cold running water, before putting them into a pickling jar with the salt, peppercorns, mustard seeds, sugar and vinegar. Screw the lid of the jar firmly shut and leave for at least three days, or for up to six months.
When ready to serve, put the vodka, vermouth and pickling juice into a cocktail shaker with some ice. Shake together and then strain into a glass. Add four or five pickled nasturtium pods and garnish with a head or two of nasturtiums.
Mango and Hibiscus Rum Cooler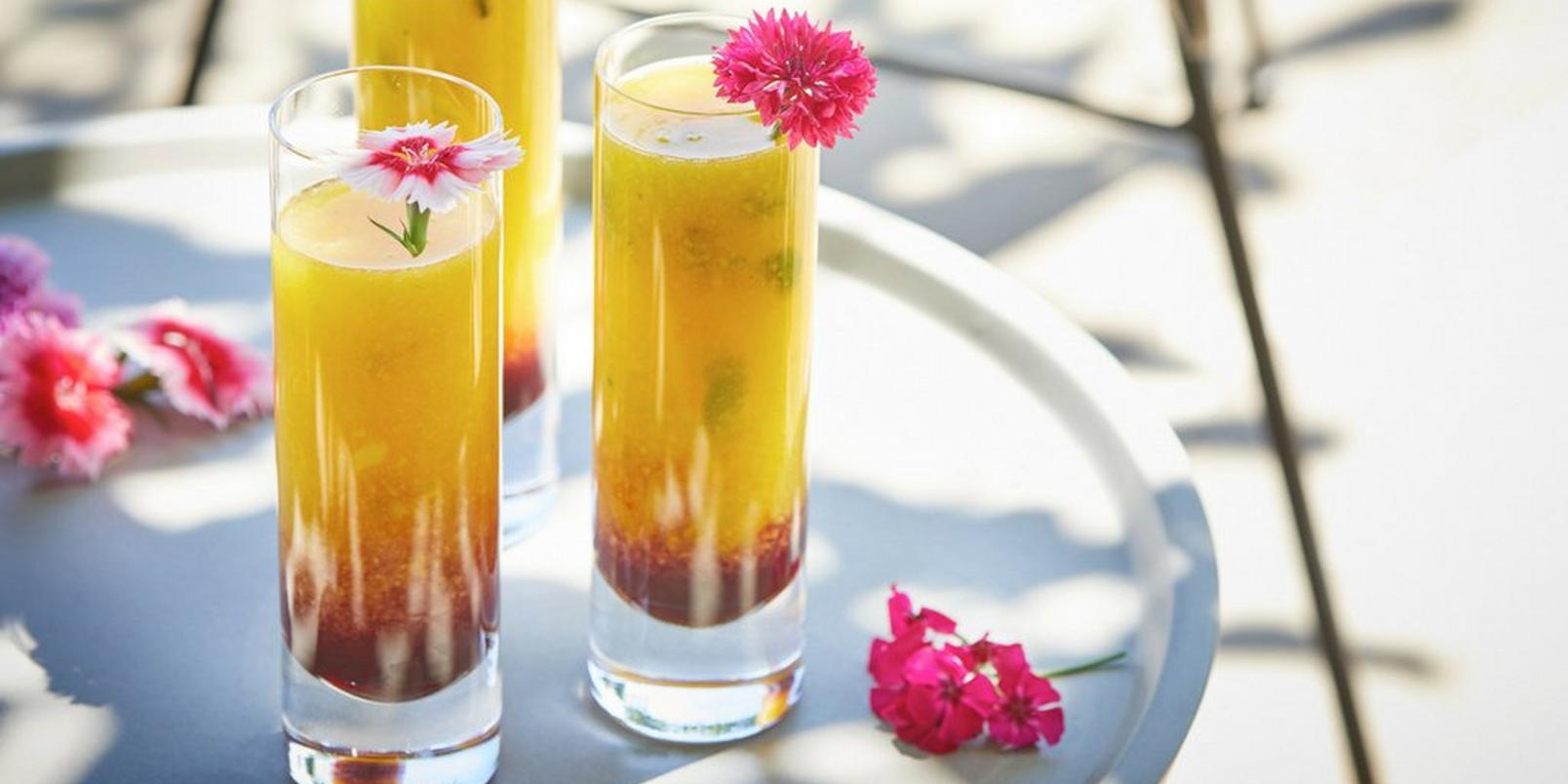 Mangoes and hibiscus are used a lot in Nigerian cooking in both sweet and savoury dishes, from doughnuts, known as puff puff, to spicy chicken salads. The flavours blend well together, sweet and evocative of far warmer climes than our own, and dance across the top of a darkly spiced rum. Dried hibiscus flowers are pretty easy to find, try Whole Foods, Amazon or the incredible souschef.co.uk.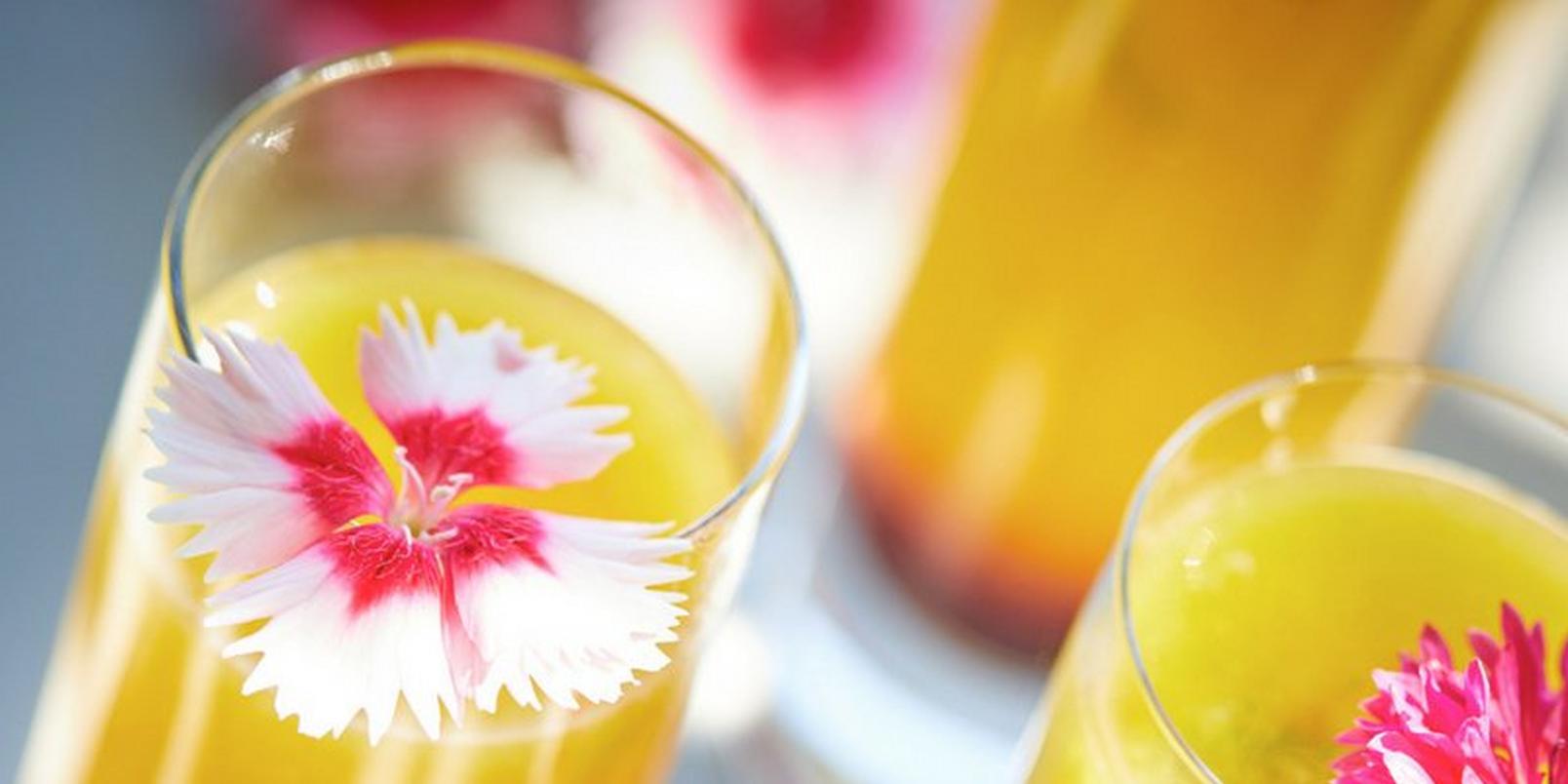 You will need:
For the hibiscus syrup
75g sugar
Zest and juice of half a lemon
25g dried hibiscus flowers
250ml water
For the cocktail
1 mango
200ml coconut water
Zest and juice of 2 limes
Dark rum
A selection of edible flowers to decorate
Method:
First, make the syrup by placing the sugar, lemon juice and zest, dried flowers and water into saucepan over a medium heat. Stir until the sugar dissolves, then reduce to a simmer for five minutes. Cover and leave to infuse as it cools.
Peel the mango and place the pulp into a blender with the coconut water and lime juice and zest. Blitz until smooth.
When ready to serve, place some ice in a hi ball glass and splash 50ml dark rum into the bottom. Top up with the mango juice and then add two tablespoons of hibiscus syrup. Serve garnished with a fresh hibiscus flower.
Raspberry and Rose Mocktail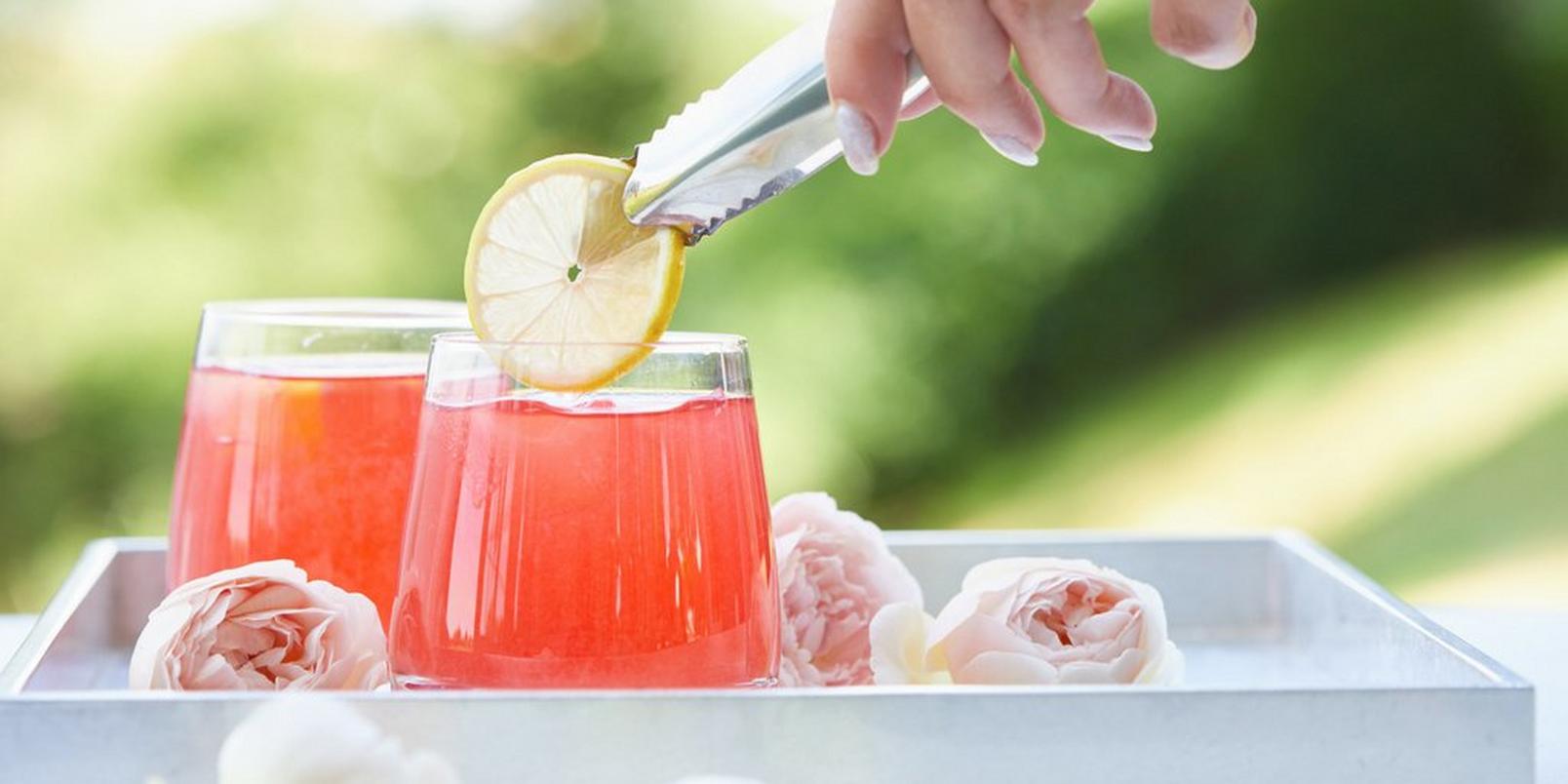 The colour of this drink is such a shade of beauty, vivid red offset with the prettiness of the petals. Raspberry is the dominant flavour here as rose just adds a subtle, floral, adult note, any more and it would overpower completely. Serve with sparkling water, tonic, tap or even lemonade. You can make a bottle of this and keep it in the fridge for a week or so.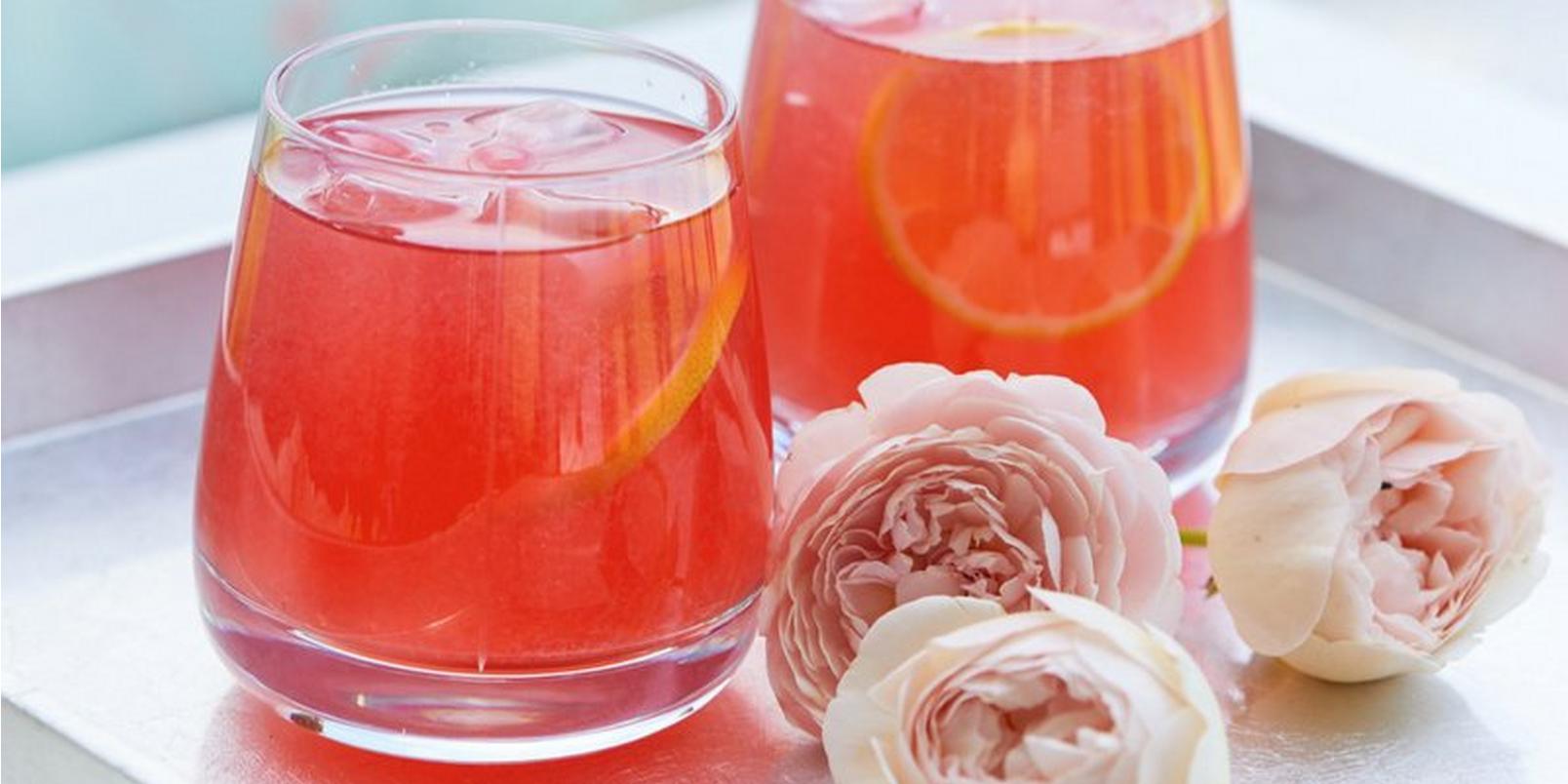 You will need:
500g raspberries
2 tbsp honey
500ml water
3/4 tsp rose water
Thin, round lemon slices, to serve
Fresh, unsprayed rose petals, to serve
Method:
Put the raspberries, honey and water into a saucepan over a low heat, stirring so that the honey dissolves. Bring almost to the boil then drain through a fine sieve, discarding the pulp. Add the rosewater, cover and leave to cool completely.
When you're ready to serve, put some ice into a glass and pour around 25ml of the cordial over it. Top up with the water or mixer of your choice and serve with thin rounds of lemon and rose petals to garnish.
Borage Lemonade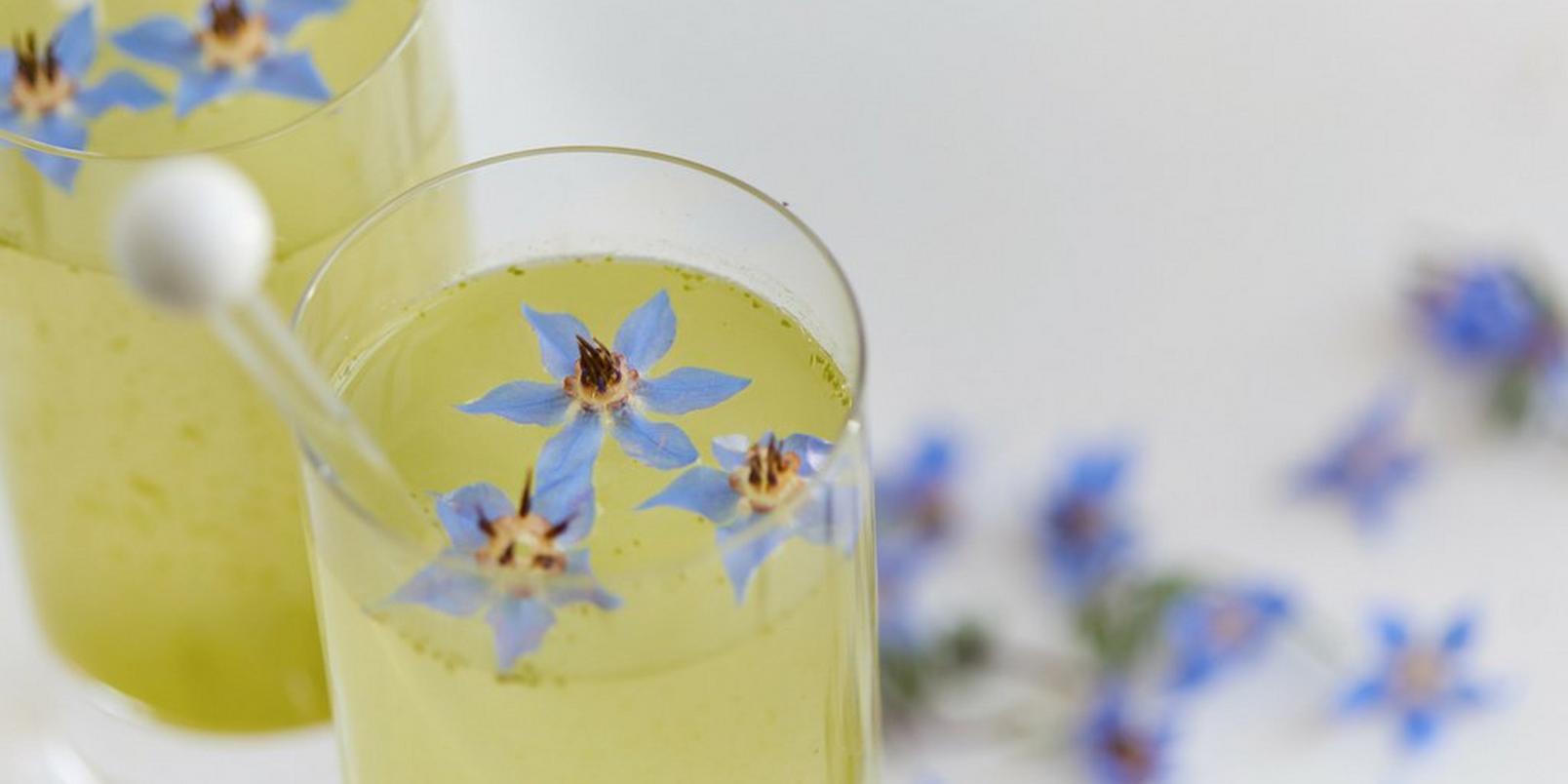 Borage flowers, with their pretty blue petals, taste like a mix of cucumber and lime, both fresh and refreshing. The plant's leaves, however, are ordinarily ignored – big and furry and cumbersome. Blitz them up, however, and they contain a juicy flavour that will cool you on the hottest of summer days – think cucumber again, with a sweeter note of sunshine.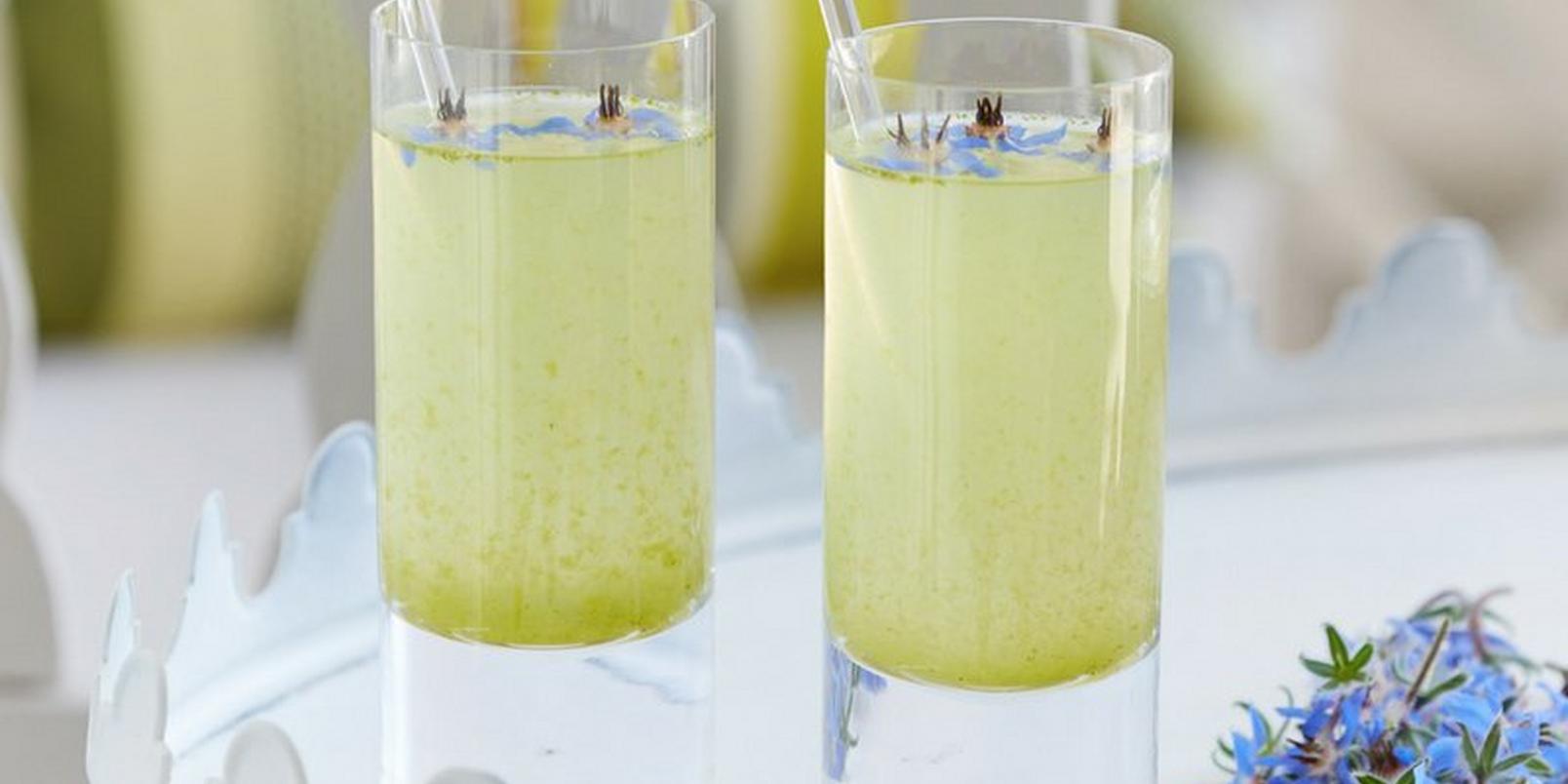 You will need:
Juice of 1 lemon
450ml water
2 tbsp sugar
3 medium borage leaves, chopped
Borage flowers, to serve
Method:
Put all the ingredients apart from the flowers in a blender. Blitz for a moment and strain through a sieve over ice, adding a flower or two for decoration.