Summer Flowers
Our new summer collection is here, and it's the brightest and most beautiful yet. Bursting with bold, seasonal blooms, these bouquets are sunshine delivered.
Summer Related Links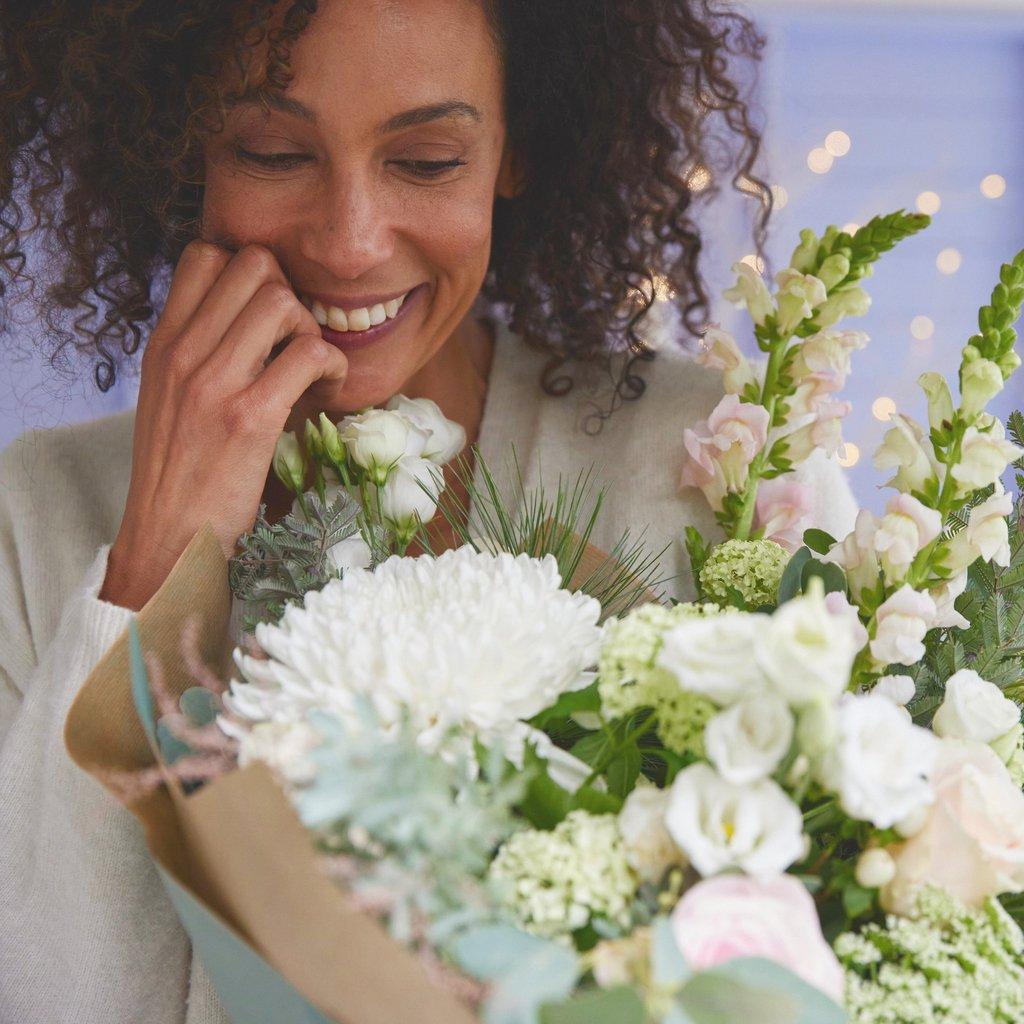 One-of-a-kind bouquets are the perfect way to remember that special day.
Designed and created exclusively for you by our local artisan florists
Delivered by hand
Send personalised flowers to your loved one and trust our florists to make it even more special
BRIGHT, SUMMER FLOWERS DELIVERED
Summer is nearly here and with it comes warmer temperatures, hopefully plenty of sunshine, and an array of brightly coloured summer flowers to enjoy.
Like all of our gifts, every bouquet is hand-crafted by a skilled florist, using the freshest, seasonal flowers available on the day. That means in our summer bouquets you might find summer favourites like peonies, stocks and sunflowers.
If you need your summer flowers delivered in a hurry, opt for our same day delivery to have your bouquet delivered today!
Not quite what you're looking for? See our other gorgeous ranges of flowers so you can find the perfect gift.
Related Articles
Winter Flowers FAQs
Winter flowers are the blossoms that thrive and bloom during the colder months of the year, typically from December to February. These flowers bring a touch of beauty and color to the winter season with their cool, crisp hues and unique textures.
Can I send winter flowers as a gift?
Certainly! Sending winter flowers as a gift is a wonderful way to brighten someone's day and add warmth to the season. Whether it's a holiday gift, a birthday surprise, or a gesture of appreciation, winter flowers create a cozy and festive atmosphere.
Can I send my winter flowers internationally?
Yes, we offer international delivery options for our winter flower bouquets, including same and next day delivery to select countries. The availability of delivery options may vary depending on the destination country. For instance, same-day flower delivery may not be possible for countries with significant time zone differences. However, for destinations like Spain, France, Germany, the USA, and more, you can take advantage of same-day delivery. To get more information about international flower delivery to your chosen destination, simply visit our international flower delivery section and select the country.
Can I include a personalised message with my winter flower gift?
Absolutely! Including a heartfelt message with your winter flower bouquet is a thoughtful way to convey your warm wishes and add a personal touch to your gift. Craft a custom message to make the gift even more special and meaningful during the winter season.