Floristry revealed: Summer flowers
1st June, 2021
Summer is here and we're keeping our fingers crossed for long golden evenings and lots of ice cream. But even if the sun doesn't always get his hat on, gorgeous summer flowers should still be around to keep things bright – think glowing sunflowers (aka sunshine in a vase) and vibrant germini.
We caught up with Charlotte Davies from Hilary's Floral Design in Abergavenny (and one of our brilliant Bloom Off contestants) to talk all about summer flowers. She walked us through one of her gorgeous seasonal hand-tied bouquets.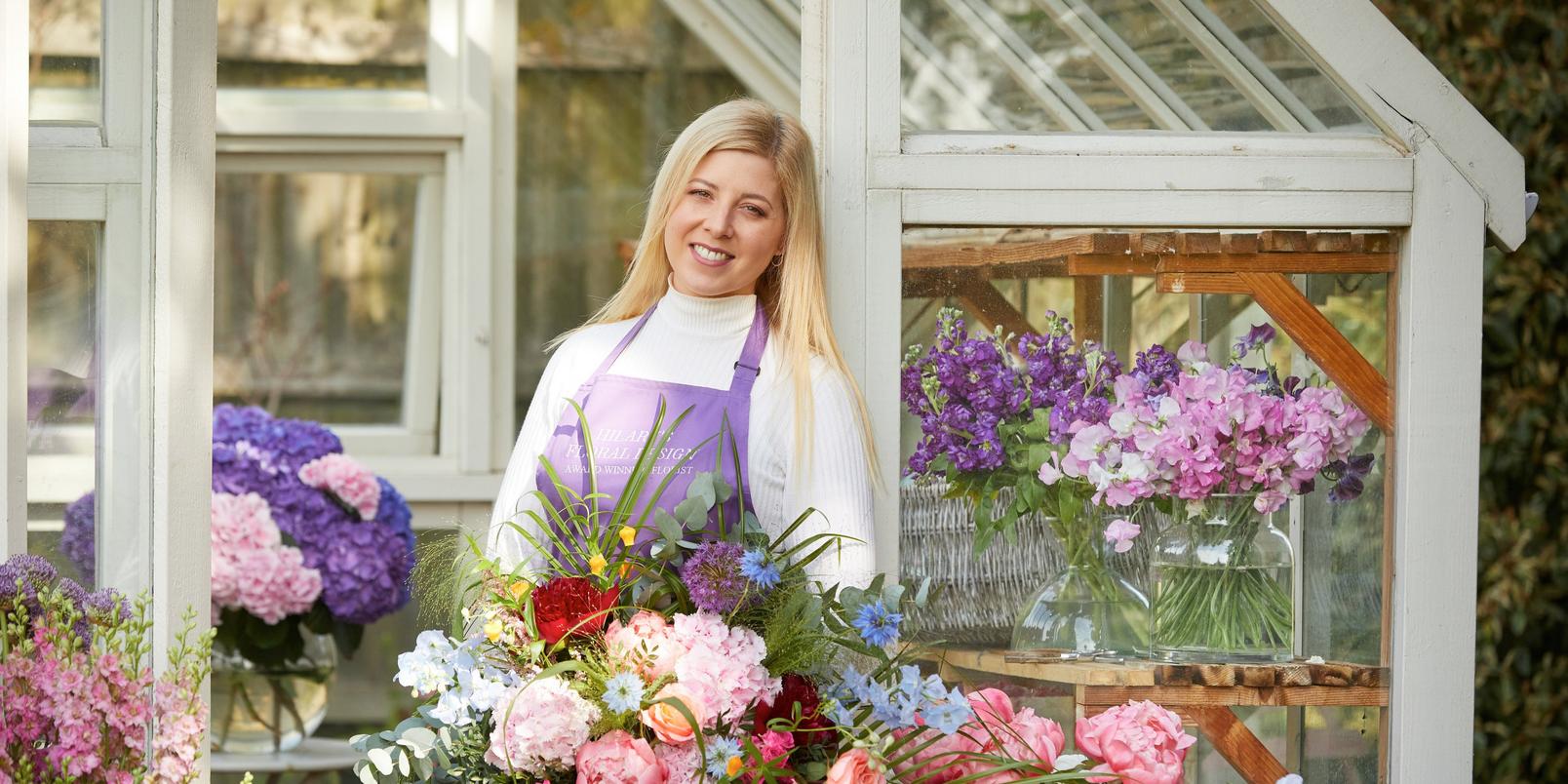 Meet Charlotte
Charlotte hails from wonderful Wales and works at Hilary's Floral Design Abergavenny with her mum and dad. No stranger to an award, she snagged the RHS Young florist of the Year crown in 2017 and she's been named best wedding florist in Wales at The Welsh National Wedding Awards for 8 years running! We're very lucky to have her as part of the Interflora network!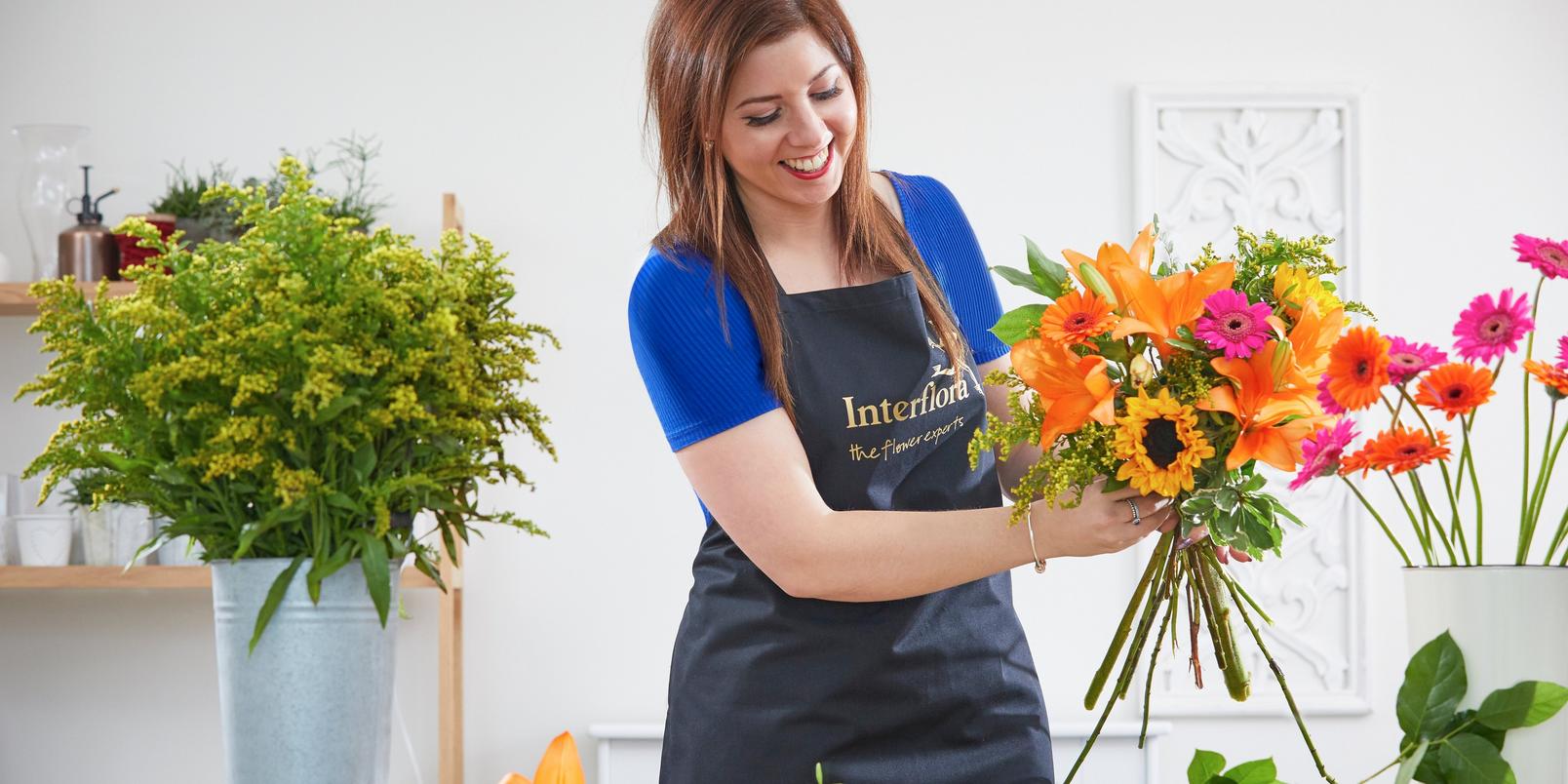 Charlotte, tell us what's in your summer bouquet...
Sunflowers
Sunflowers are the epitome of summer! They're just a perfect way to get a little sunshine even on a cloudy day. These cheery blooms symbolise happiness and I really can see why.
Pink Germini
I love including bright gemini in a bouquet, they add a gorgeous pop of colour and they're really popular. Their petals are just so pretty.
Orange Lily
The warm glow of an orange lily is super summery. It's also said to symbolise confidence making it a great choice for congratulations or celebration bouquets.
Agapanthus
Also known as an African lily, these blooms are ideal company for bold and bright stems. Their delicate petals and contrasting colour make for a well-balanced bouquet.
Lush foliage
Flowers might steal a lot of the attention in a bouquet, but they wouldn't look half as good without all the rich foliage. I love using all shades of green to add texture and help highlight the colour of the blooms.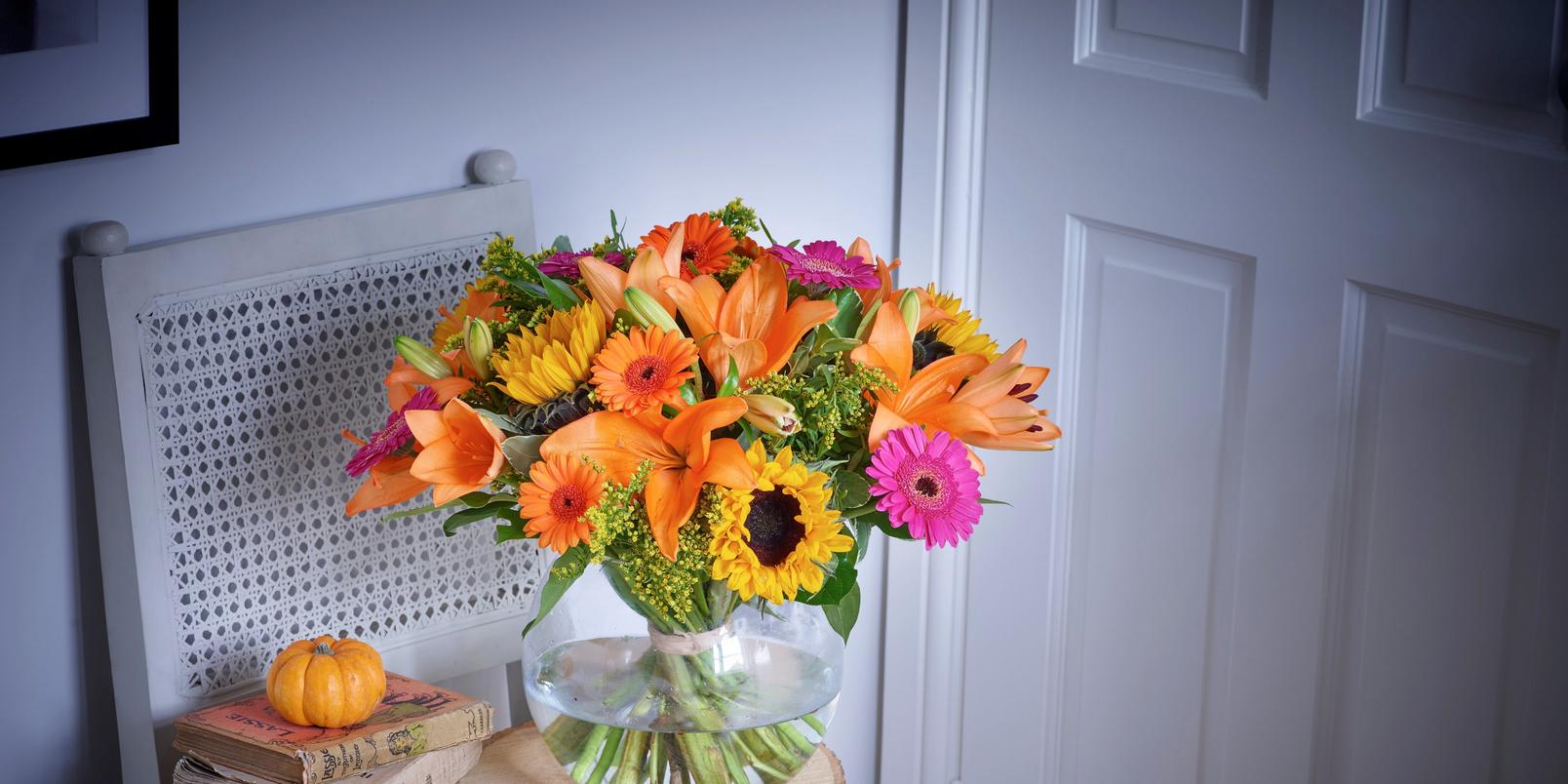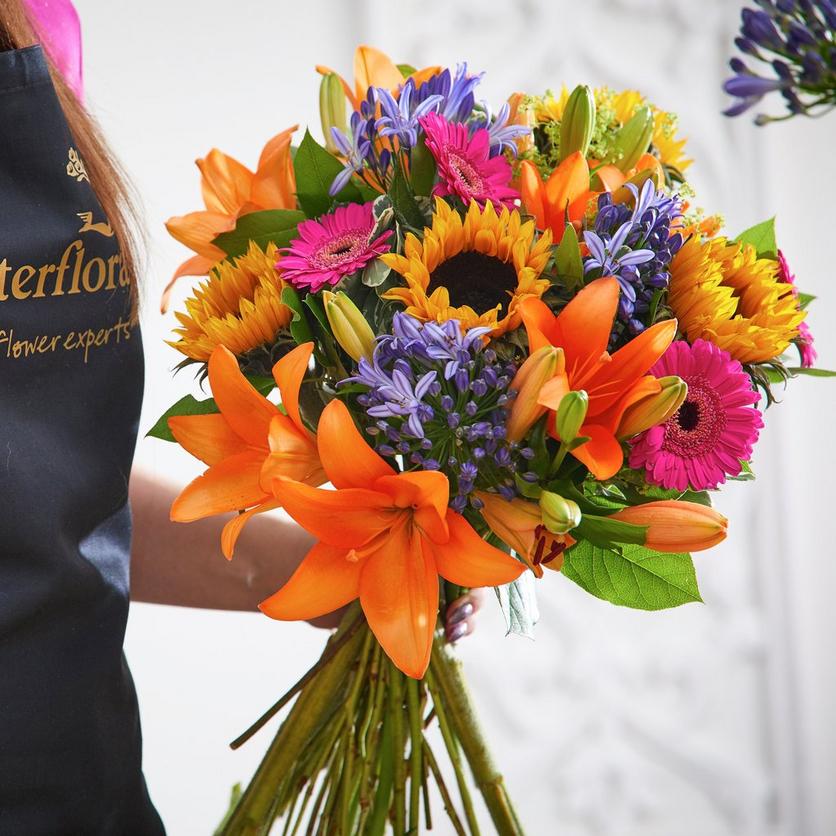 This is a stunning hand-tied featuring vibrant stems to symbolise the warmer days of summer. It's sure to add a touch of sunshine to any home.
Charlotte Davies