Search for flowers for my date and postcode
Hand-crafted by a local artisan florist in County Galway
Flower delivery for all occasions
County Galway Flower Delivery
Flower Delivery in Galway
When it comes to sending a thoughtful and heartfelt gift in Galway, Interflora's flower delivery service is the ideal choice. Our team of talented Galway florists skillfully create stunning arrangements using fresh, locally sourced flowers, ensuring that your gift is both beautiful and long-lasting. Whether it's a birthday, anniversary, or a simple gesture of appreciation, our personalised bouquets are designed to express your sentiments and bring joy to your loved ones' day.
With Interflora's reliable delivery service, you can trust that your flowers will be delivered on time and in perfect condition, no matter where your loved ones are in Galway.
About Galway
Galway, located on the west coast of Ireland, is a city bursting with energy, culture, and natural beauty. Known as the "City of Tribes," Galway seamlessly combines its rich heritage with a vibrant contemporary atmosphere, captivating visitors from around the world.
One of the highlights of Galway is its lively and charming city center. Quaint cobblestone streets are lined with colorful buildings, hosting a multitude of lively pubs, traditional music sessions, and vibrant street performances. The bustling Latin Quarter is a hub of activity, offering a wide array of restaurants, shops, and cultural venues.
Galway is renowned for its thriving arts and cultural scene. The city hosts numerous festivals throughout the year, including the Galway International Arts Festival and the Galway Oyster Festival, attracting artists, performers, and visitors from all walks of life. The Galway City Museum showcases the city's history and heritage, while theaters like the Druid Theatre and Town Hall Theatre provide captivating performances.
Nature enthusiasts will find themselves in awe of Galway's breathtaking landscapes. From the rugged beauty of Connemara with its picturesque lakes and mountains, to the stunning cliffs of Moher along the Wild Atlantic Way, Galway offers an abundance of outdoor adventures. The nearby Aran Islands provide an opportunity to experience traditional Irish culture and breathtaking coastal views.
Florists in Galway
Interflora takes great pride in partnering with skilled florists in Galway who excel in crafting breathtaking floral arrangements. With our trusted flower delivery service covering all areas of Galway, including vibrant locations like the Latin Quarter and the charming city center, we guarantee that your heartfelt sentiments will be conveyed through stunning blooms, ensuring that every occasion in Galway is truly exceptional.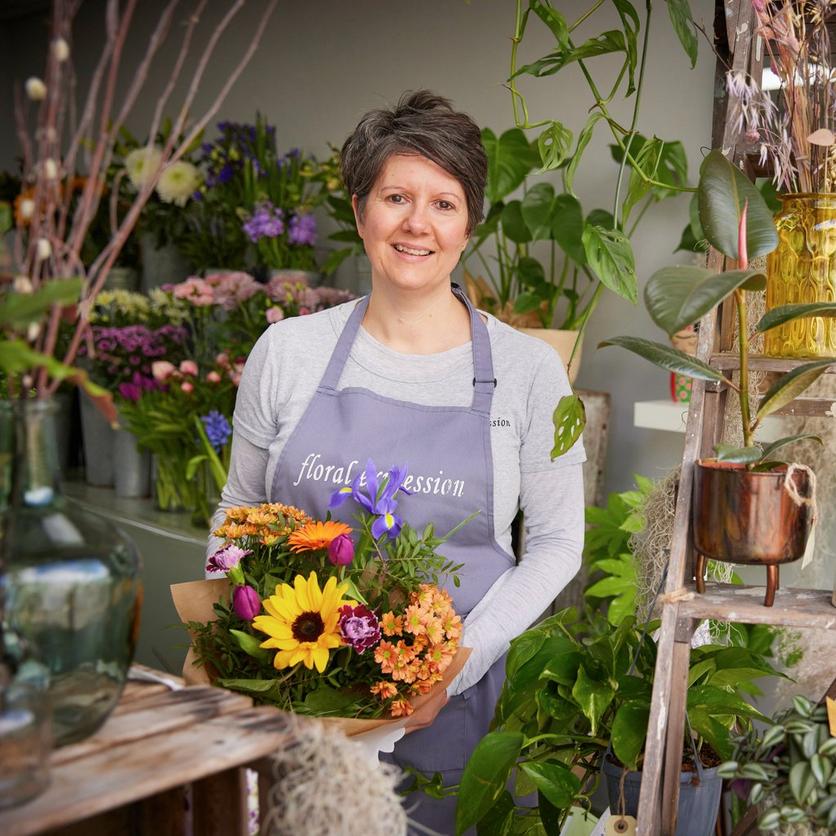 Find a local florist to craft your bouquet
Whatever the occasion, we're here to help. From birthdays to anniversaries or simply just because, we deliver flowers across the UK and even overseas.
Over 900 local florists nationwide
Every bouquet is created by an experienced artisan florist.
No lost bouquets here, these are made to wow them on the doorstep.
We guarantee all our flowers will be fresh for 7 days at least.
Our bouquets are created by local florists. Long live the high street!