Spring Flowers
Spring has sprung! Let our artisan florists select from the very best seasonal stems to brighten someones day with a beautiful, hand-crafted spring bouquet.
Spring Related Links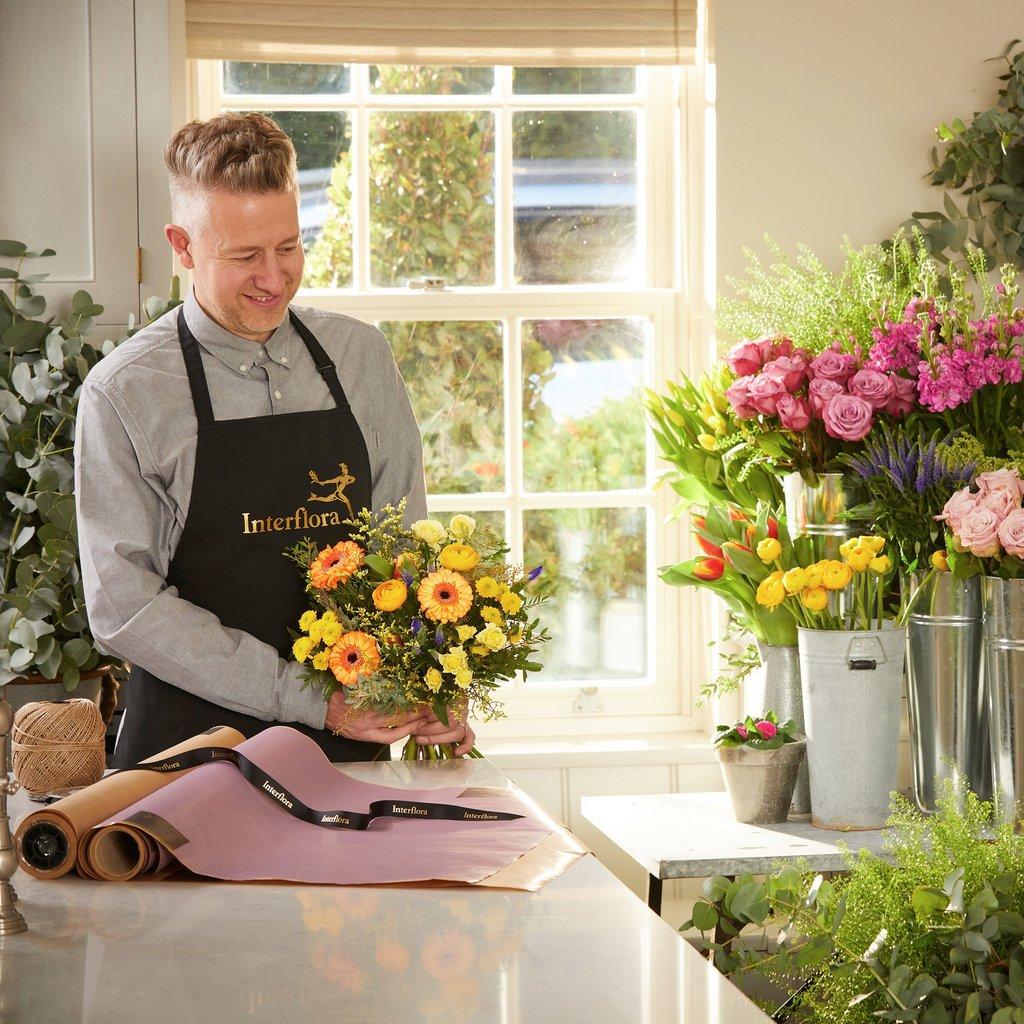 One-of-a-kind bouquets...
Designed and created exclusively for you by our local artisan florists
Delivered by hand
Last delivery for Spring is 29th April
Simply choose a price and trust us to do the rest
SEND SOME LOVE THIS SPRING
Our network of talented, artisan florists will choose from the very best selection of seasonal stems, perfect for a spring bouquet. From sunshine yellows, to pastel pinks and vibrant purples – our florists will select stems that perfectly encapsulates the spirit of the season.
We caught up with one of our talented florists, Steve Betts, to talk all about spring flowers.
Related Articles
Spring Flowers FAQs
Spring flowers are the blossoms that come to life during the spring months, showcasing the beauty and vibrant colors of the season. These blooms often include a palette of pastel shades, such as delicate pinks, soft blues, gentle purples, and cheerful yellows.
Can I send spring flowers as a gift?
Absolutely! Sending spring flowers as a gift is a wonderful way to celebrate the season and share its beauty with friends and loved ones. Whether it's a birthday, anniversary, or a simple gesture of appreciation, spring flowers make a delightful and seasonally fitting present.
Can I send my Spring flowers internationally?
Yes, we provide international delivery options for bouquets, including the convenience of same and next day delivery to select countries. The availability of delivery options may vary depending on the destination country. For instance, due to time zone differences, same-day flower delivery might not be possible for countries like Australia. However, for destinations such as Spain, France, Germany, the USA, and more, you can take advantage of same-day delivery. To find out more about international flower delivery to your chosen destination, just visit our international flower delivery section and select the country.
Can I include a personalised message with my Spring flower gift?
Certainly! Including a heartfelt note with your spring flower bouquet is a thoughtful way to convey your seasonal greetings. You can also add a personal touch by crafting your own message, making your gift even more special and meaningful.