For same day delivery order before 3pm.
Shop Now.
Kind-to-the-planet. Beautifully presented in eco-friendly gift wrap.
Eco-friendly
Occasions

Funeral & Sympathy

Flowers

Plants & Gifts

International

Same Day
Spring Flowers
Spring has sprung! Let our artisan florists select from the very best seasonal stems to brighten someones day with a beautiful, hand-crafted spring bouquet.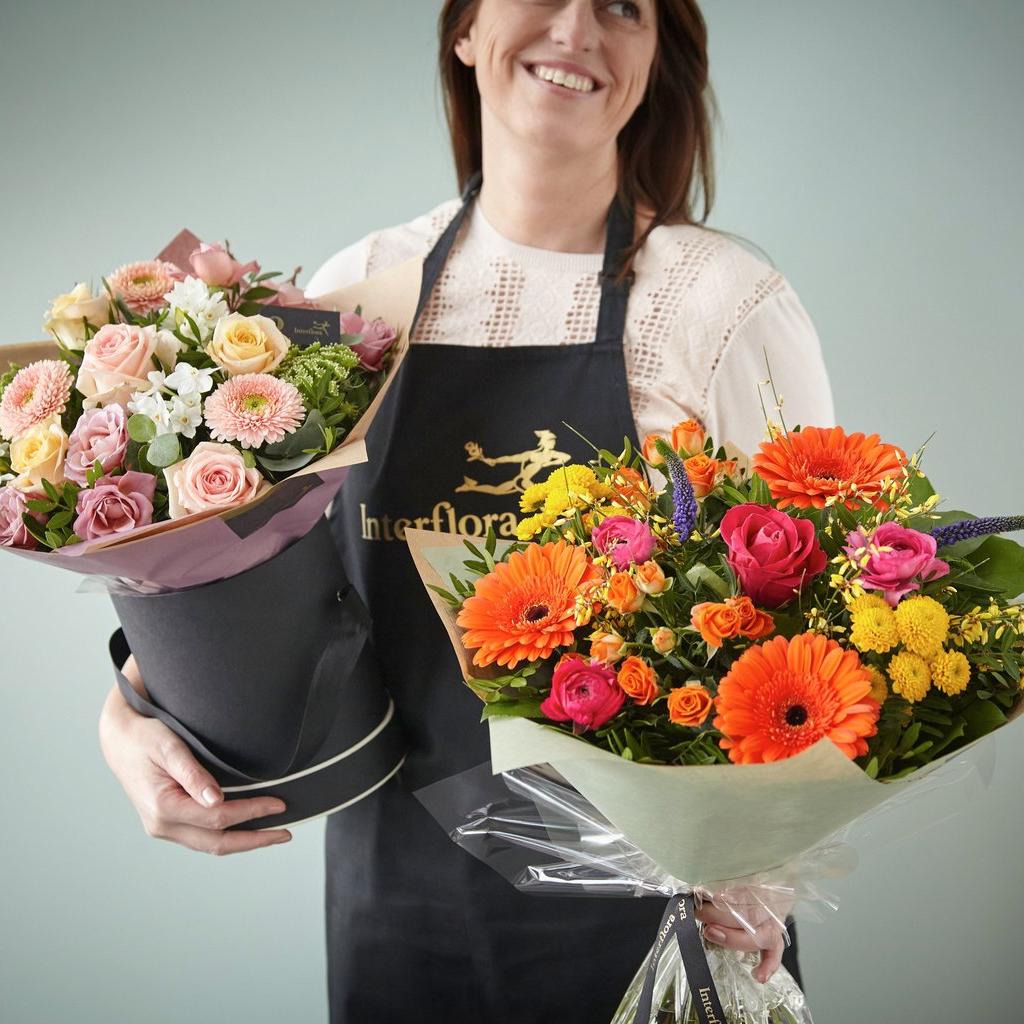 One-of-a-kind bouquets...
Designed and created exclusively for you by our local artisan florists
Delivered by hand
Simply choose a price and trust us to do the rest - Learn more
SEND SOME LOVE THIS SPRING
Our network of talented, artisan florists will choose from the very best selection of seasonal stems, perfect for a spring bouquet. From sunshine yellows, to pastel pinks and vibrant purples – our florists will select stems that perfectly encapsulates the spirit of the season.
We caught up with one of our talented florists, Steve Betts, to talk all about spring flowers.
Related Articles