Floristry Focus: Steve Betts on Spring Flowers
10th March, 2021
Spring is here (if only the weather would get the memo!) and brings with it the promise of lighter evenings, sunnier days and some of our favourite stems. Think golden narcissi, tulips that continue to grow and dance in the vase and paper-like anemones. We're in heaven!
We caught up with Steve Betts, one of our incredibly talented florists in Birmingham to talk all about spring flowers. Steve even treated us to one of his hand-tied seasonal creations - take a look!
Meet Steve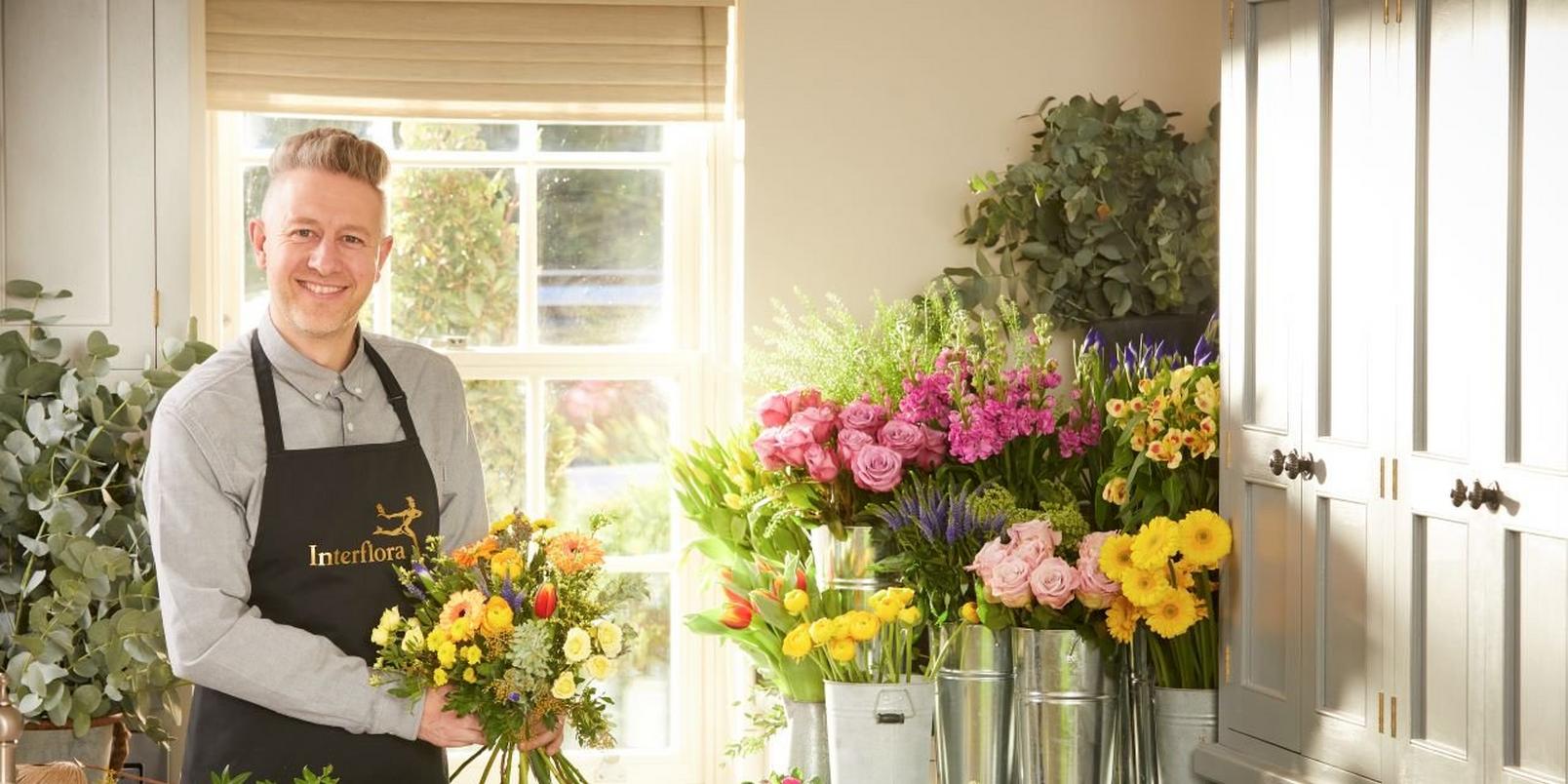 Steve runs Urban Design Flowers in Birmingham, a florist shop that's been delivering gorgeous blooms to the people of Birmingham for 32 years. Steve is an exceptionally talented florist, and has the awards to show for it, including a Gold medal from the RHS Chelsea Flower Show.
What does Steve make of Spring?
"I love spring! It's a great time in the shop – you get all the beauty and fragrance of the season's most iconic flowers and everything goes out the shop door is super charged with vibrancy. I also think for many, spring flowers signal the start of new beginnings. There's nothing quite as uplifting as receiving a bouquet filled with springtime stems."
We definitely agree with that. The difficulties of the pandemic, topped with the cold and dark of winter means the appearance of spring blooms is a welcome sight. They herald new life, longer days and mark the path towards summer – we can nearly smell the barbecues (if we try really, really hard!)
What's in Steve's beautiful Spring bouquet?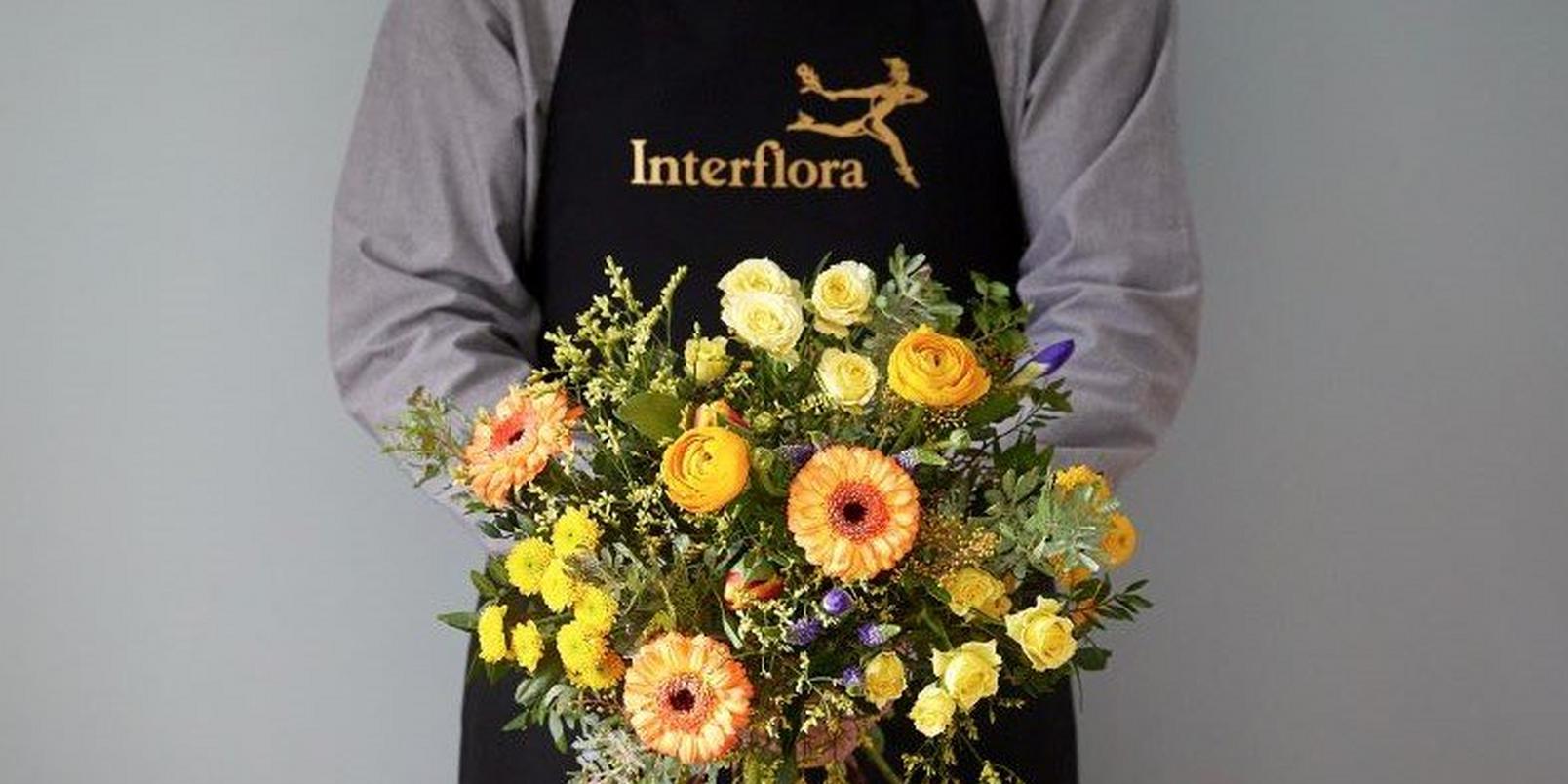 Steve's gorgeous bouquet is the epitome of spring. He explained he wanted it to be "instantly uplifting". It features…
Orange Germini. According to Steve this bloom has a cheery disposition and is "the little sister" of the better-known gerbera daisy (cute!)
Yellow Ranunculus, an iconic spring flower, Steve told us their plump petals put them halfway between peonies and roses so they're perfect for those who can't wait til peony season (yes, we'll admit, that's us!).
Yellow spray roses, because "roses add a delicate touch to any bouquet and the yellow is uplifting."
Orange and yellow tulips. Steve told us "these colourful tulips will add a touch of joy to anyone's day. They also continue to grow and move when in the vase – like dancers."
Blue iris. "They say opposites attract, and these blue iris make the perfect contrast to the orange and yellows of the bouquet. Look out for the streak of yellow on their petals, it's a sign of better days to come." We're definitely here for that Steve!
The bouquet also features beautiful Santini spray chrysanthemums, yellow limonium, purple spray veroncia, acacia and pistache. It really is a cornucopia of spring joy!
Any Spring flowers tips or trends?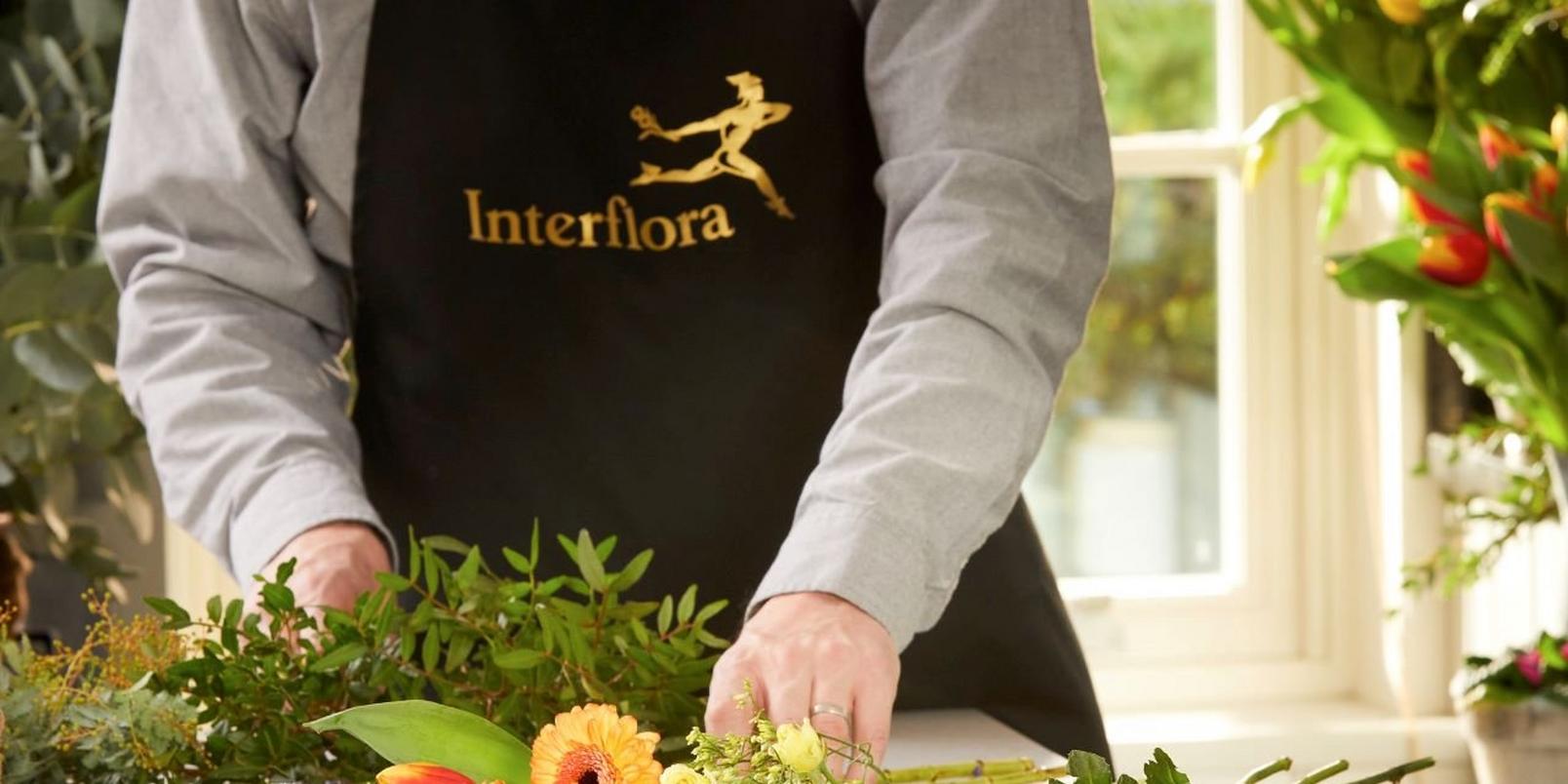 Steve explained that his spring bouquet, featuring plenty of yellow, is right on trend not just for the season but for 2021. Pantone has picked yellow as their Colour of the Year so expect to see lots of this happy colour about.
As for flower tips, he says you should look after spring blooms by trimming the stems and changing the water every other day – and be sure to keep your blooms away from any sources of heat. Some flowers will even last longer than 7 days, you just need to remove the faded blooms and pop the ones still going in single stem vases.
Shop our vibrant range of spring bouquets to add a pop of colour to your home.