Things You Won't Know About The Day of the Dead
28th October, 2018
The Day of the Dead, or Día de los Muertos, is a Mexican holiday celebrated on 1st - 2nd November. During this time it is believed that the spirits of those who have died return to the world of the living to be with their families.
We take a look at some of the intriguing facts about this colourful holiday.
1. It's actually a two day holiday
Despite being called 'The Day of the Dead', the holiday actually takes place across two days. Traditionally the first of November, known as Día de los Angelitos or 'Day of the Innocents', is a time to welcome the spirits of children that have passed away. The second of November is reserved for celebrating the souls of adult family members.
2. It's not meant to be scary
Rather than it being a morbid occasion, the Day of the Dead is a colourful, vibrant holiday with a carnival-esque vibe. Families decorate the grave stones of their loved ones, eat brightly coloured sugar skulls and create elaborately decorated altars in their homes. Unlike Halloween, where revellers don macabre outfits and fear the dead, the Día de los Muertos joyfully welcomes the return of spirits to earth.
3. Skulls are everywhere
Skulls are everywhere during Día de los Muertos and brightly-coloured sugar versions are commonly gifted to friends and family, as a reminder that death is the only thing guaranteed in life. While it's possible to find a sugar skull in almost any colour of the rainbow, you won't find one in black. That's simply because colour celebrates the vibrancy of life and that's what the Day of the Dead is all about.
4. Flowers play a significant role
Marigolds are a real symbol of the Day of the Dead festival, so much so that they are colloquially known as the 'Flower of the Dead'. As well as being used to decorate graves and archways, these brightly-coloured blooms are placed on private altars in the home, known as ofrendas. It is thought that their vivid colour and strong, spicy scent help guide the spirits back to their loved ones.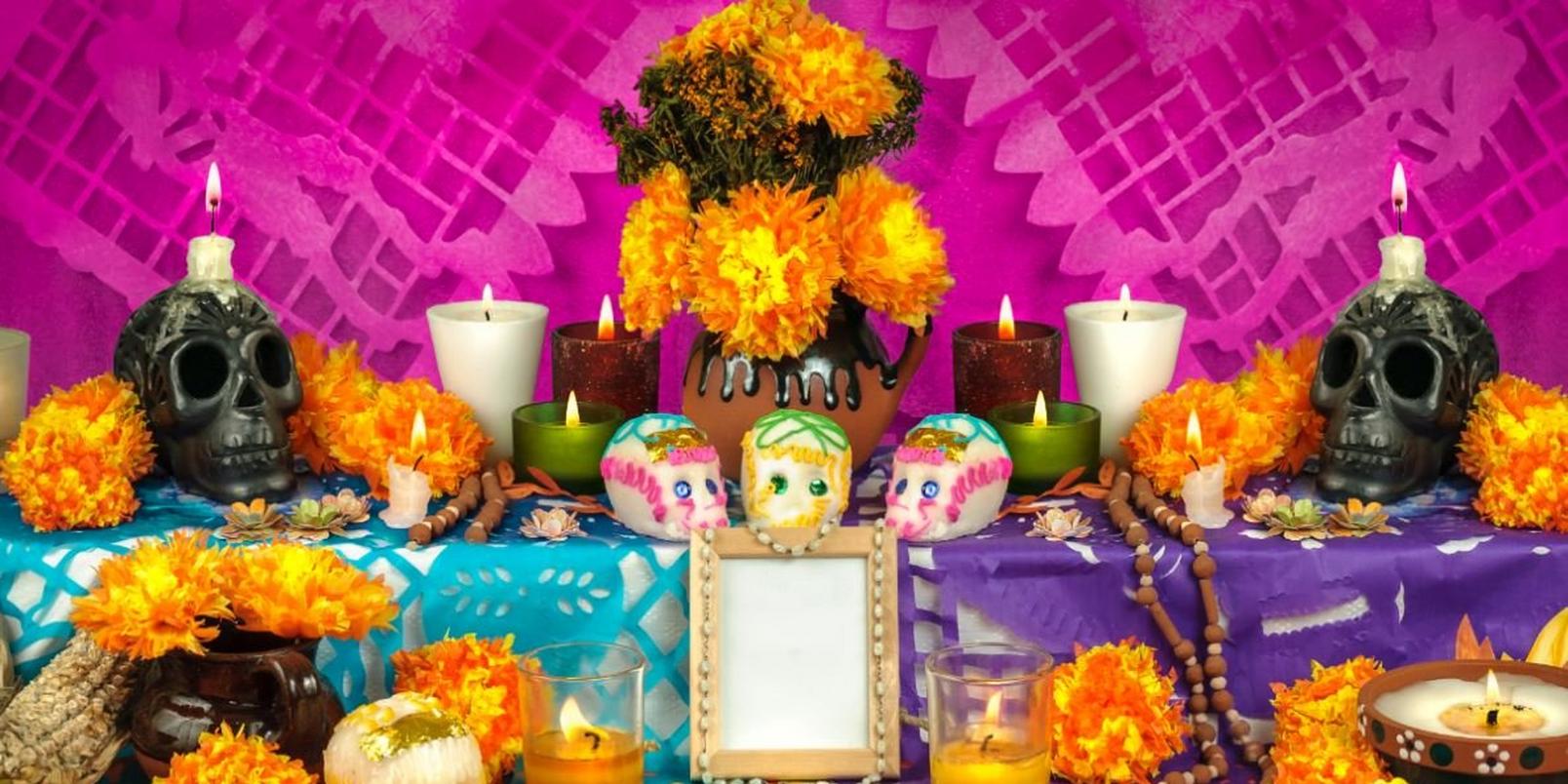 5. The spirits are offered gifts
As well as placing flowers on the ofrenda, food and drink are also offered to quench the thirst and hunger of spirits who have made the arduous journey back home from the afterlife. Ofrendas are also lovingly decorated with photos of the deceased and salt, which is believed to be the spice of life.
6. Cemeteries come alive
In some communities in Mexico, it is customary to spend the whole night in a cemetery, at the grave-side of family members who have passed away. Many light candles, sing songs and hold a vigil into the early hours of the following morning.