Search for flowers for my date and postcode
Hand-crafted by a local artisan florist in Belfast
Flower delivery for all occasions
Belfast Flower Delivery
Interflora have been delivering beautiful floral arrangements for over 90 years, and with the help of our extensive network of florists, you can rest assured that your gift is in safe hands. From luxury bouquets and elegant plants to sumptuous hampers, we're confident you'll find the perfect present amongst our collection.
Belfast is the largest city in Northern Ireland and home to a number of different Interflora florists who serve the city's need for flowers. Whichever florist you choose, you can be sure that your gift will be expertly hand-crafted and presented with care.
What's more, our Interflora Promise guarantees all of our bouquets will stay fresh for seven days - just one of the reasons why we're the UK's leading flower delivery network.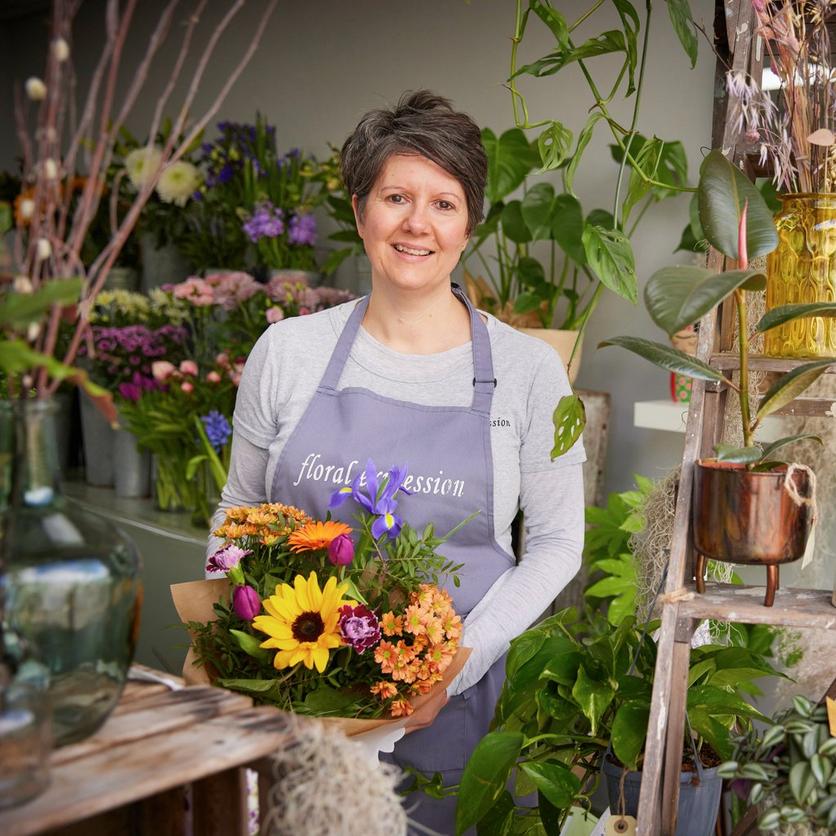 Find a local florist to craft your bouquet
Whatever the occasion, we're here to help. From birthdays to anniversaries or simply just because, we deliver flowers across the UK and even overseas.
Over 900 local florists nationwide
Every bouquet is created by an experienced artisan florist.
No lost bouquets here, these are made to wow them on the doorstep.
We guarantee all our flowers will be fresh for 7 days at least.
Our bouquets are created by local florists. Long live the high street!