How to Write the Perfect Romantic Poem: A Formula and Our Top Tips
13th February, 2018
Have you ever struggled to find the right words to tell someone you love them?
You are not alone. According to our recent survey, 53% of people say they struggle to put their romantic feelings into words. In fact, the art of penning a love letter seems to have died out altogether, with the majority of you preferring to use email or social media to declare your affections. But fear not, whether you're looking for the perfect message for your Valentine's Day card, a unique and original wedding reading, or simply a romantic verse to couple with your Valentine's Day flowers, we are here to help.
We've teamed up with professional poet, Julia Bird, to bring back the art of romantic writing. Together we share our top tips to help you get it right every time when it comes to crafting the perfect verse for your one-and-only, and explore whether there is such a thing as a 'formula' for crafting the perfect romantic verse.
The formula for a perfect love poem
Julia explains her theory behind the art of perfect verse writing...
"Of course, there's not really such a thing as the formula for a love poem, just as there's no formula for the most beautiful flower or the most perfect lover. However, working with Interflora, I examined ten of the nation's favourite love poems in search of inspiration, and found a number of characteristics in common.
If you aim to include the following qualities in your flower card poem, then the object of your affection will surely be charmed, moved and convinced!"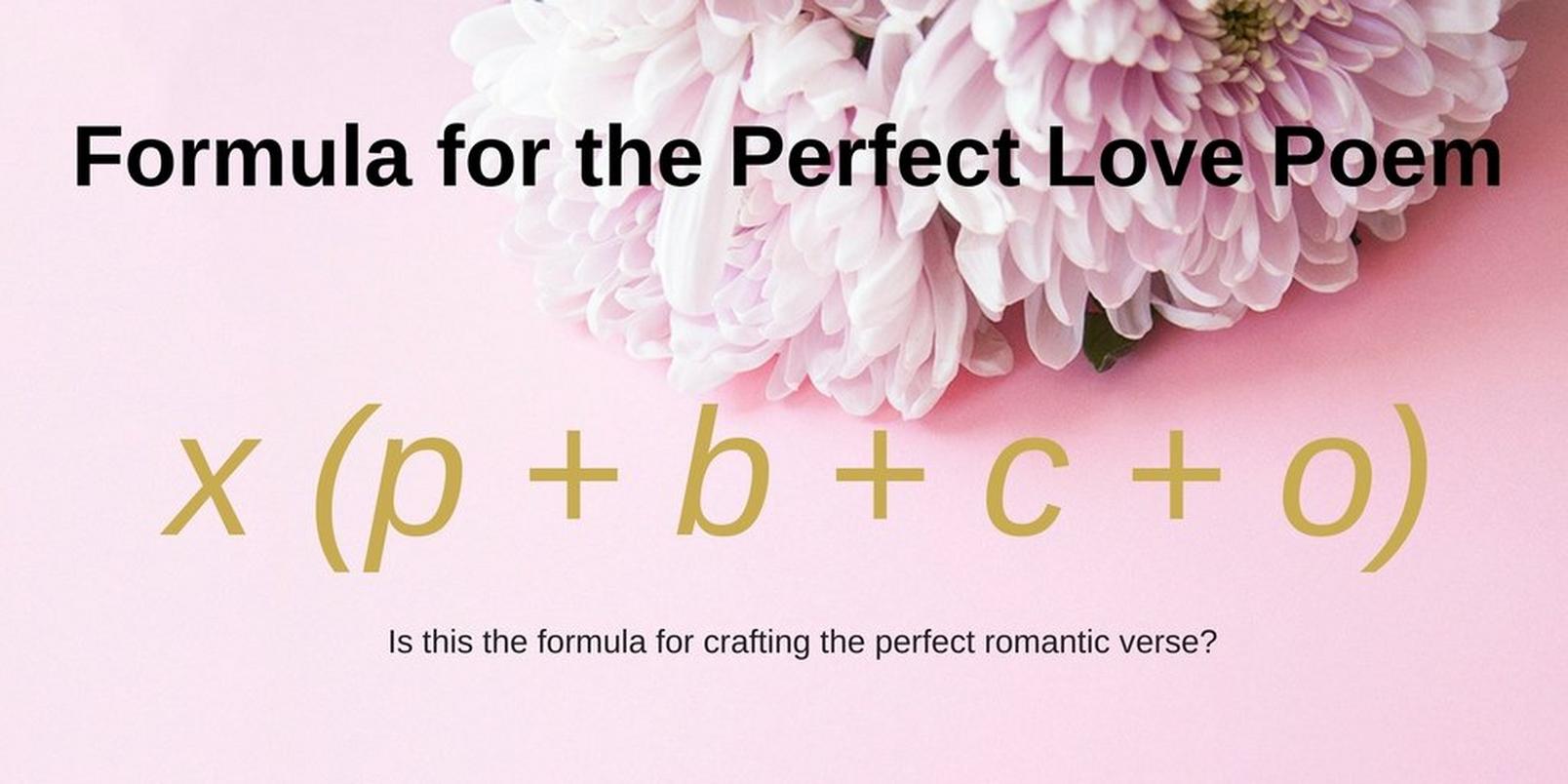 P = Pattern
All ten of the nation's favourite love poems are boldly metrical and have strong rhyming patterns. Rhythm is important to the love poet - it puts the reader in mind of heartbeats and dance steps. A rhyming couplet asserts a truth like no other figure of speech. Pepper your poems with pattern.
B = Brevity
Many of the poems on the lists are sonnets - from Shakespeare's 'Let me not to the marriage of true minds' to Elizabeth Barrett Browning's 'How do I love thee? Let me count the ways'. Your flower card provides even less space than the 14 lines of a sonnet, so you'll want to make your point in a very few words - those words that your lover can recite by heart for the rest their life.
C = Comparison
'Shall I compare thee to a summer's day' asks Shakespeare, and Robert Burns answers 'O my Luve's like a red, red rose'. The desire to compare and describe the love is a common thread through love poetry. What's your love like? Why, s/he's like this...
O = Obstacle
'The course of true love never did run smooth' says Lysander in A Midsummer Night's Dream. Many of the nation's favourite love poems examine the difficulties inherent in a love affair, from Yeats' poverty in 'He Wishes for the Cloths of Heaven' to Andrew Marvell lacking world enough and time in 'To His Coy Mistress' to Christina Rossetti's imminent death in 'Remember'. What obstacle will you overcome in order to impress your soulmate?
X = Mystery Quality
Finally, multiply all these necessary ingredients of a love poem by the passion, creativity and detail that only you can provide when you're contemplating your particular best beloved. X also symbolises a kiss, and you'll want to finish your message with any amount of those.'
Top 5 tips to write the perfect love poem
To make doubly sure you come up with the perfect Valentine's Day verse, we've asked Julia Bird for her 5 top tips to make your poem truly 'verse perfect'.
Read a few of the best love poets for inspiration and see what classic works you can adapt or imitate for your own romantic purposes.
If you're going to write a poem about your partner, don't try and encompass the whole sweep of your relationship - focus on the particular detail: the weather on day you met, the charming asymmetry of her freckles, the way he cooks shepherd's pie. There's nothing so disarming as the knowledge that you are deeply known and remembered by another.
If you're using rhyme, look beyond the obvious full rhymes (love / dove, heart / apart, moon / June) that have been used many times before. Part rhymes (love / save, heart / hurt, moon / mine) are less predictable, therefore more intriguing.
Perhaps you're sending your verse anonymously. In that case, concentrate on describing your own feelings - are you yearning or burning, sighing or lying? The person on the receiving end of the dozen stargazers will be dizzy with curiosity about who they've inspired to such levels of emotion.
Leave behind the language of the past. Some poetic phrases are woven so deeply into our culture ('Shall I compare thee to a summer's day' / 'What light through yonder window breaks') that we reach instinctively for the archaic poem-sounding words to add gravitas to our writing. Let go of 'thee' and 'yonder' and instead find the poetry in the fads and fashions of today's dictionaries.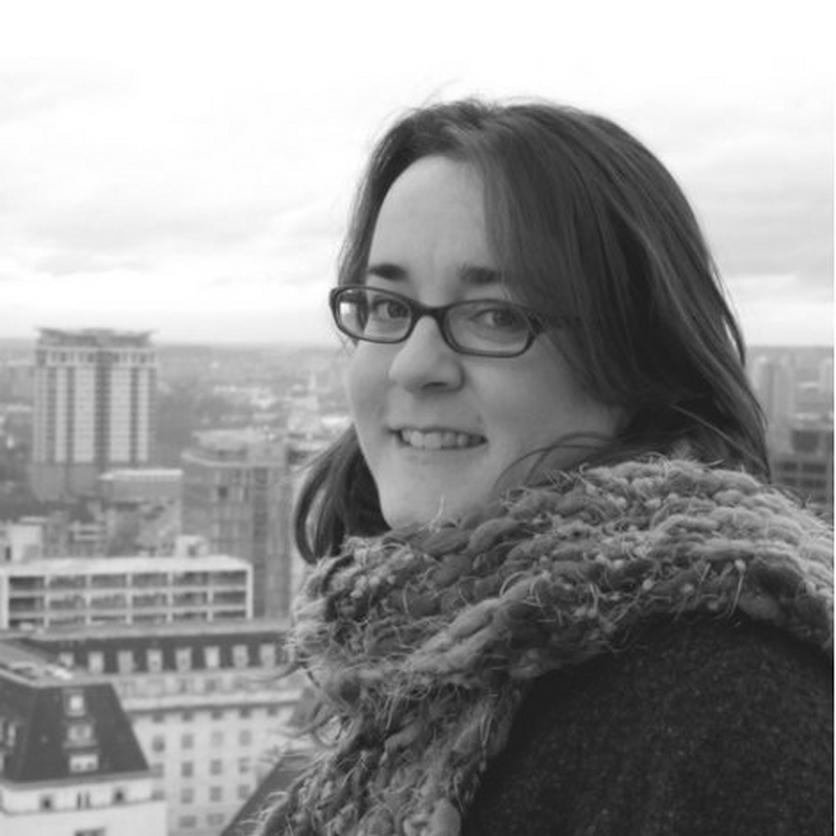 Meet The Expert
Julia Bird is an accomplished poet with numerous published works including Hannah and the Monk (2008) and Twenty-Four Seven Blossom (2013). Growing up in Gloucestershire and now living in London, Julia works for the Poetry School and as an independent literature producer and promoter at Jaybird Live Literature.
Romantic love poems
Whether you are looking for an original wedding reading or want to declare your undying love - be inspired by this collection of beautiful romantic poems we've curated from our social media community. We love them!
"I love you more" she said to him
"No, I do!" he replied
"I love you to the moon" she said
"The moon and back!" he cried.
"I love you more than words can say
(or even poems)" she said
"I love you more than thoughts"
said he "unspoken in my head"
"I love you with each breath I take"
She quietly declared
"And I love you with all of me"
He said. "No atom spared."
Each turned to ask the other one
"How will we settle this?"
Then gently, both at once, they said:
"I'll prove it with a kiss."
ALEXANDRA LIMA DIEGUEZ
Gently, gently take with care,
it's all my heart you're holding there.
Careful, careful let it fall,
it will not bounce, it's not a ball.
It's not a toy for sport or play
to tire with at end of day,
it's not a thing I lightly give,
I need it too, if I'm to live.
So, just before I let it go,
it's only fair that you should know,
if dropped - apart from my distress,
I fear 'twould make an awful mess.
But if you're fond of precious things,
have bored with roundabouts and swings
I gladly give this heart to you
and pray I have no need of glue.
KIRSTEN MCLAUGHLIN
When your hair has gone, mine is grey,
And our clothes are out of style -
We'll start our moans with, "in my day",
Short walks might take a while.
However long the journey;
No matter what our view.
I will cherish every step,
As long I'm with you.
LOUISE SIMPSON
To ink my words?
Now where to begin,
To express what I feel,
That feeling within.
Your eyes, your smile
They melt my heart
I yearn for your hugs
When we're apart.
That time will come
When you hold me tight
Our life together
Like a star shining bright.
HAYLEY BERRY