Sweet Nostalgia Gift Sack
£32 Free Delivery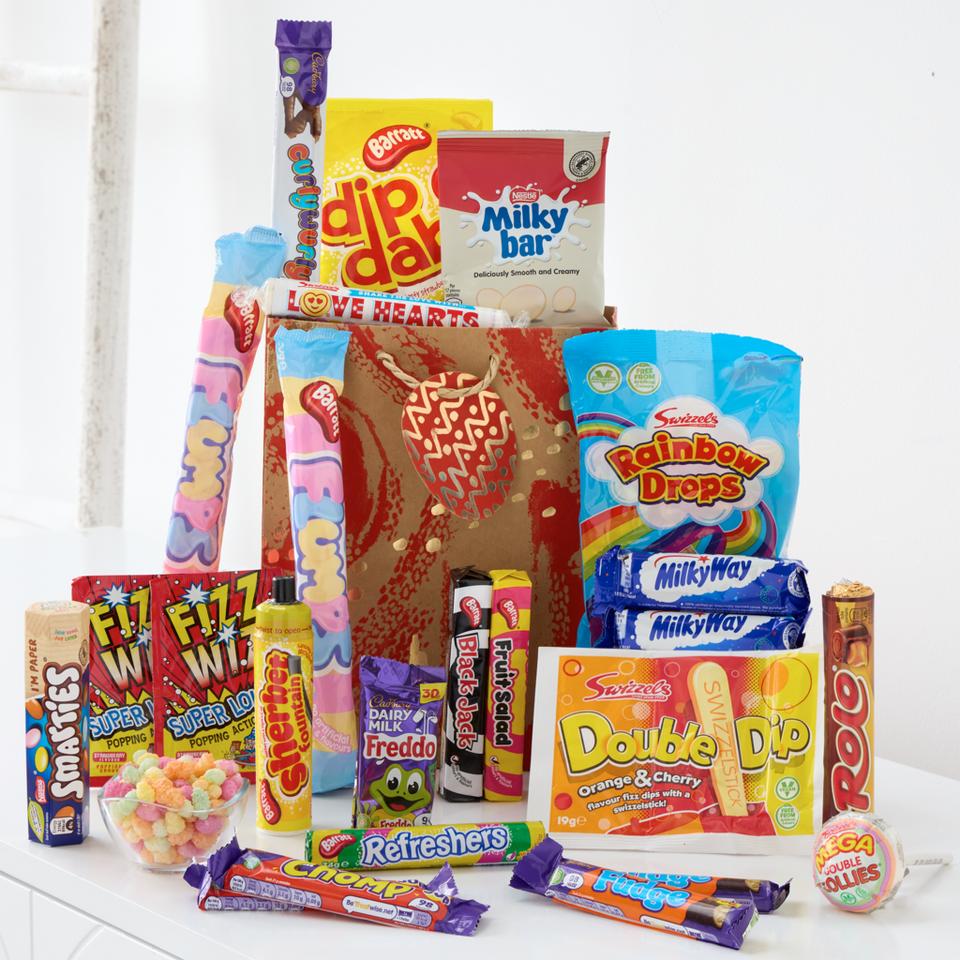 Gift description
Quality contents sourced from specialist producers
Securely packed and stylishly presented
Delivered by our chosen courier partner
Your personal message accompanies your gift
Take them on a trip down memory lane with some classic sweet favourites! This gift bag is bursting with nostalgic treats such including Chomps, Curly Wurlys, Freddos, Milky Ways, Flumps, Black Jacks & Fruit Salads, Refreshers, Sherbert Fountain, Love Hearts, Smarties and Rainbow Drops, and more!
See below for food Allergen Information.
In the event of supply difficulties, we reserve the right to substitute any items with replacements of equal or higher quality and value that may or may not be listed in the contents section of the product descriptions. For special dietary hampers, suitable substitutions will be made.
In the event that a substitution is made, the nutritional and allergen summaries on our website may not reflect the true contents of the hamper.
This product contains:
Presented in a Red Gift Bag
Barrat Black Jacks 36g
Barrat Fruit Salad 36g
Barratt Dip Dab 23g
2 x Barratt Flumps 20g
Barratt Refreshers 34g
Barratt Sherbet Fountain 25g
2 x Cadbury Chomp Bar 23.5g
Cadbury Curlywurly 26g
Cadbury Freddo Milk Chocolate 18g
2 x Cadbury Fudge 25.5g
2 x Fizz Wiz Super Loud Strawberry Flavour Popping Candy
2 x Mars Milky Way 21.5g
Nestle Milkybar Buttons 30g
Nestle Rolos 52g
Nestle Smarties 38g
Swizzels Giant Love Hearts 39g
Swizzels Matlow Double Dip 19g
Swizzels Matlow Mega Double Lollies 32g
Swizzels Matlow Rainbow Drops 32g
Gift contents
Contains:
Gluten, Eggs, Milk and Soybeans.
May contain:
Peanuts and Tree Nuts.
This product contains traces of nuts. This product is alcohol free. This product is NOT suitable for vegetarians. This product is NOT suitable for vegans. This product is NOT suitable for Coeliacs.
Download the allergen information for this product.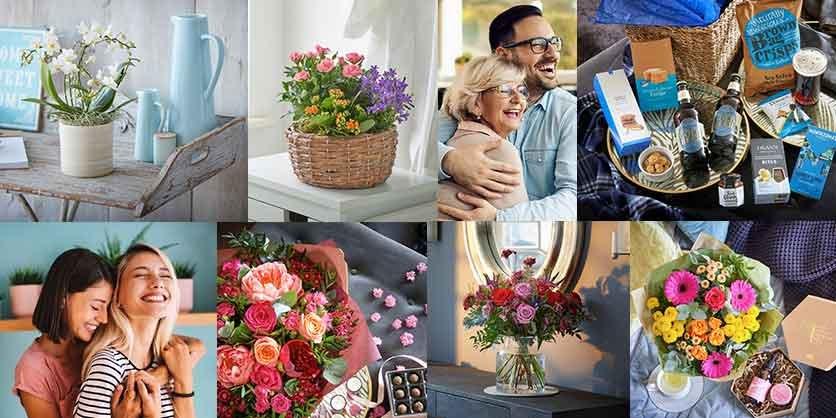 Our promise to you
"If your order doesn't arrive on time, or your recipient isn't delighted, let us know. We'll do all we can to put the situation right, or if you prefer, give you your money back."