49 of the best self-love quotes
3rd March, 2020
Self-love quotes can inspire us to find a new fondness for ourselves and all the quirky little things that makes us unique.
More and more of us are embracing the idea of self-love, ensuring we care for ourselves, take stock of our mental health and find a way to feel good about our bodies and personal achievements.
However, actually reaching that desired level of confidence requires a bit of work. So, where do you start?
From the inspirational lyrics of the super confident Lizzo to the sublime words of Rupi Kaur that are sure to hit home, we've rounded up some of the greatest self-love quotes of all time to help you fall head over heels with… you!
The best self-love quotes from literature
"To say 'I love you' one must first know how to say the 'I'" - The Fountainhead - Ayn Rand
"How you love yourself is how you teach others to love you" - Milk and Honey - Rupi Kaur
"If everybody were like everybody else, how boring it would be. The things that make me different are the things that make me, me!" - Winnie the Pooh
"When you're different, sometimes you don't see the millions of people who accept you for what you are. All you notice is the person who doesn't." - Change of Heart - Jodi Picoult
"I wish, as well as everybody else, to be perfectly happy; but, like everybody else, it must be in my own way." - Sense and Sensibility - Jane Austen
"Hating our bodies is something that we learn, and it sure as hell is something that we can unlearn." - Body Positive Power - Megan Crabbe
"I'm a woman. Phenomenally. Phenomenal woman, that's me." - Phenomenal Woman - Maya Angelou
"You should never be surprised when someone treats you with respect. You should expect it." - Keeping the Moon - Sarah Dessen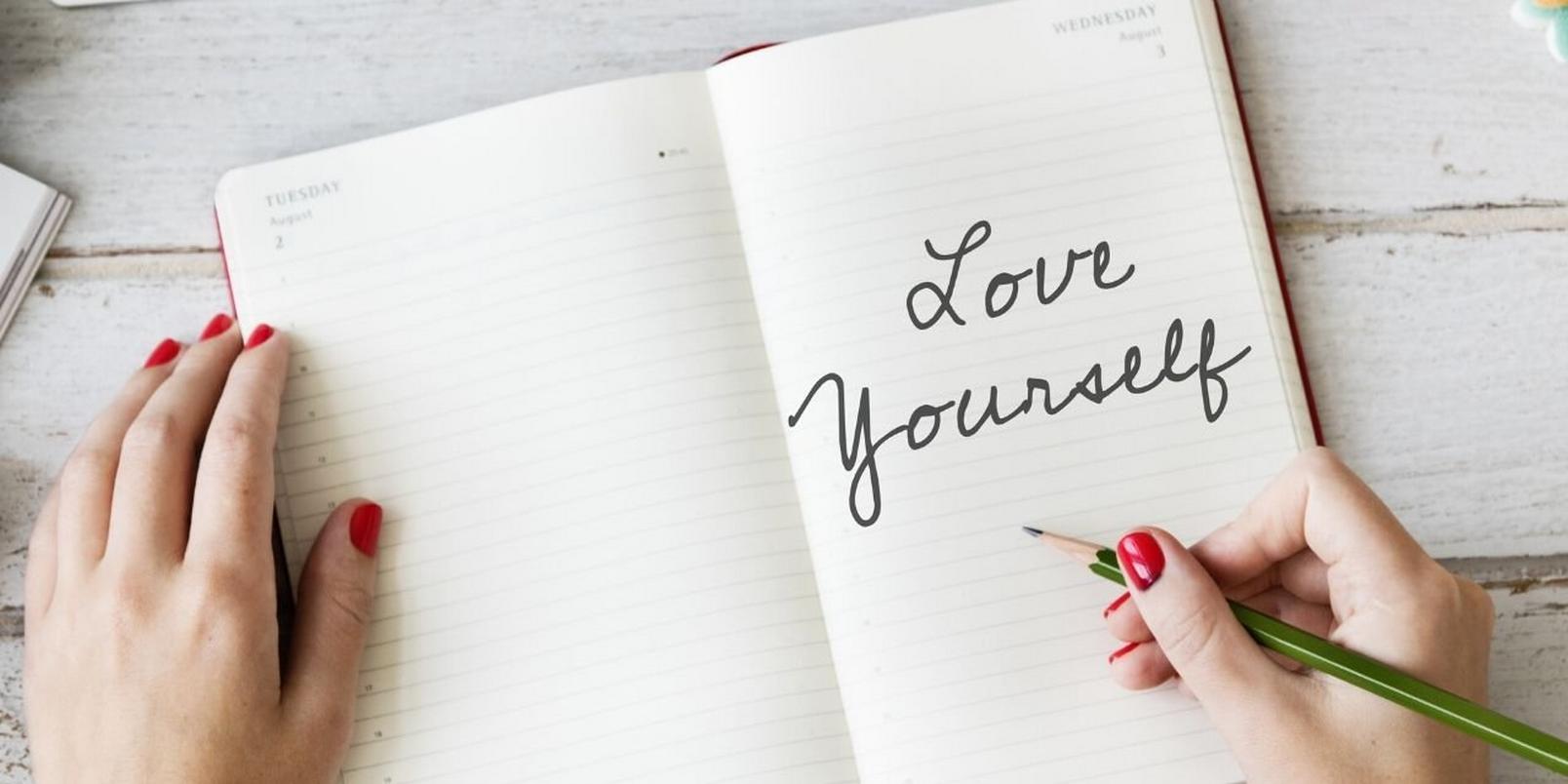 Self-love quotes from TV and film
"I really don't care what people think about me. Because I believe in myself and I know that things are going to be okay." - Samantha Montgomery - A Cinderella Story
"After a while, you learn to ignore the names people call you and just trust who you are." - Shrek
"Power. I have it. They don't. That bothers them." - Buffy - Buffy the Vampire Slayer
"How you take care of yourself is how the world sees you. It's OK to have a relationship with yourself." - Jonathan Van Ness - Queer Eye
"You being your true self isn't going to offend anybody. It's very unlikely that people are going to cause you an issue just because you are being yourself. And if they're concerned, that's on them. You're happy." - Tan France - Queer Eye
"Look out 'cause here I come and I'm marching on to the beat I drum I'm not scared to be seen I make no apologies, this is me." - The Greatest Showman
"It's like all my life everyone's told me, "You're a shoe! You're a shoe! You're a shoe!" Well, what if I don't want to be a shoe? What if I wanna be a purse or a hat?" - Rachel Green - Friends
"I'm freaking dope." - Jessica James - The Incredible Jessica James
"You must always have faith in people. And most importantly, you must always have faith in yourself." - Elle Woods - Legally Blonde
"I came to realise that I had more to offer this world than just making things that blow up." - Tony Stark - Iron Man
"At some point, you've got to decide for yourself who you gonna be. Can't let nobody make that decision for you." - Juan - Moonlight
Self-love quotes in song lyrics
"What's wrong with being confident?" - Confident - Demi Lovato
"I mean who would wanna hide this? I will never, ever, ever, ever, ever be your side chick. I put the sing in single. Ain't worried bout a ring on my finger" - Truth Hurts - Lizzo
"I thank God every day, that I woke up feelin' this way and I can't help lovin' myself and I don't need nobody else" - Me Too - Meghan Trainor
"'Cause I already got a good thing with me, yeah, I already got everything I need. The best things in life are already mine. Don't tell me that you got a good thing for me" - Good Thing - Zedd & Kehlani
"Me-e-e (yeah), ooh-ooh-ooh-ooh (and I want ya, baby) I'm the only one of me. Baby, that's the fun of me" - ME! - Taylor Swift and Brendon Urie
"The me of yesterday, the me of today, the me of tomorrow (I'm learning how to love myself). With no exceptions, it's all me" - Love Myself - BTS
"Don't hide yourself in regret, Just love yourself and you're set. I'm on the right track, baby I was born this way." - Born this Way - Lady Gaga
"I am beautiful, no matter what they say, words can't bring me down." - Beautiful - Christina Aguilera
"Insecure but I'm working with it. Many things that I could get rid of. Ain't about to give it up." - Woman Like Me - Little Mix
"I woke up like this. We flawless, ladies tell 'em. I woke up like this. We flawless, ladies tell 'em. Say I, look so good tonight." - Flawless - Beyonce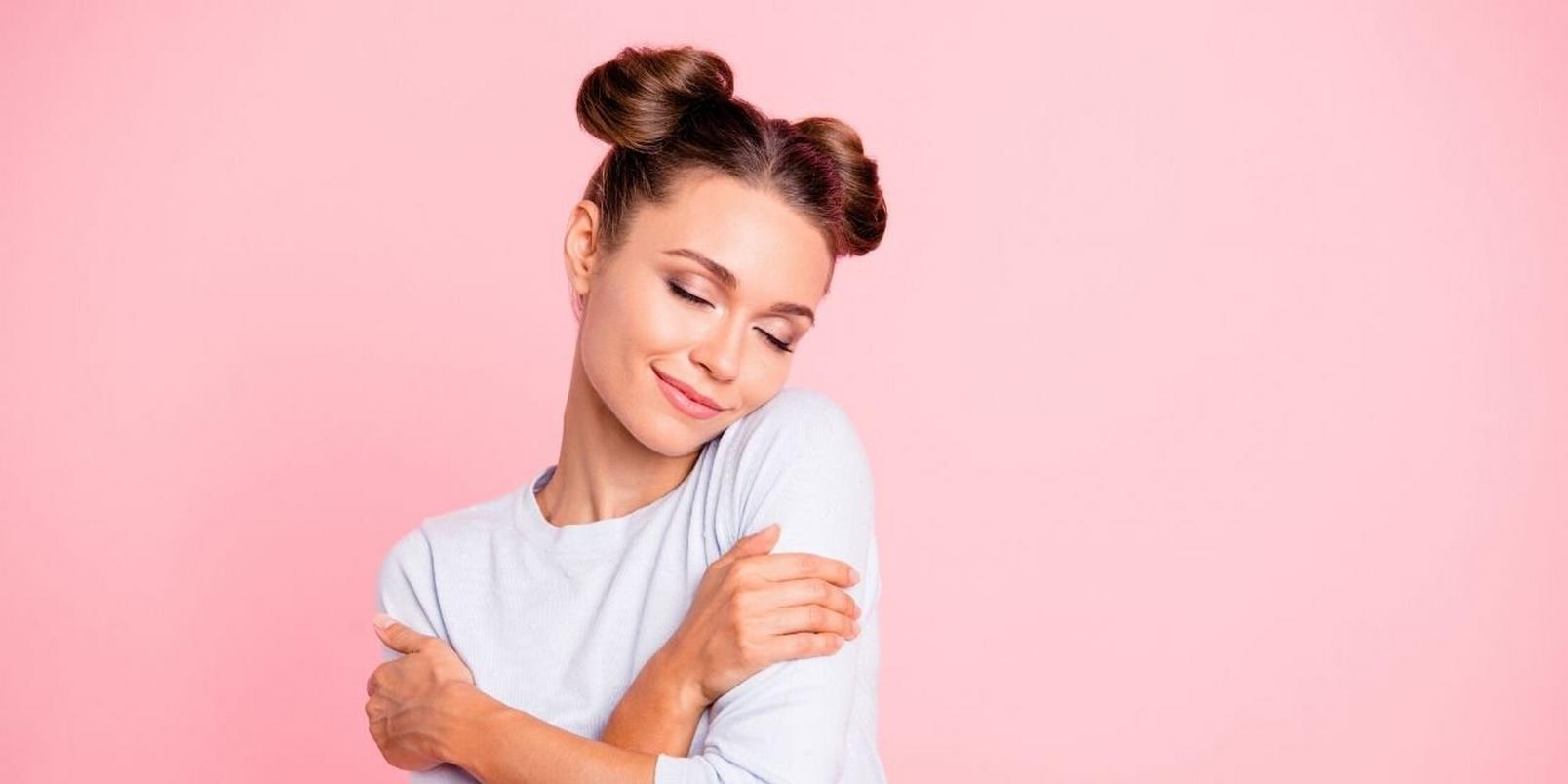 The best self-love quotes from celebrities and historical figures
"I don't think that loving yourself is a choice. I think that it's a decision that has to be made for survival; it was in my case. Loving myself was the result of answering two things: Do you want to live? 'Cause this is who you're gonna be for the rest of your life. Or are you gonna just have a life of emptiness, self-hatred and self-loathing? And I chose to live, so I had to accept myself." - Lizzo
"If you don't give up and you work really hard - no one else can ever be you." - Pink
"Am I good enough? Yes, I am." - Michelle Obama
"You can be anything you want to be, just turn yourself into anything you think that you could ever be." - Freddie Mercury
"If you don't love yourself, how in the hell you gonna love someone else?" - RuPaul
"Don't sacrifice yourself too much, because if you sacrifice too much there's nothing else you can give and nobody will care for you." - Karl Lagerfeld
"Love yourself first and everything else falls into line. You really have to love yourself to get anything done in this world." - Lucille Ball
"At the end of the day, you won't be happy until you love yourself." - Lady Gaga
"Be healthy and take care of yourself, but be happy with the beautiful things that make you you." - Beyonce
"Do your thing and don't care if they like it." - Tina Fey
"...understand that there are no two humans on this planet that are the same, and you need to aspire to be the best version of yourself and not compare yourself to anyone else." - Felicity Hayward
"We must fall in love with ourselves. I don't like myself, I'm crazy about myself." - Mae West
"What other people think of me is not my business. What I do is what I do. How people see me doesn't change what I decide to do." - RuPaul
"If you'd have told that girl one day you won't feel sad anymore, I'd never have believed you....and here I am. Now when I look in the mirror, I don't see Jesy the fat one, I see Jesy the happy one!" - Jesy Nelson, Little Mix
"We do not need magic to change the world, we carry all the power we need inside ourselves already: we have the power to imagine better." - J.K. Rowling
"Whatever someone thinks is wrong about you, whether it's your opinion or your body, that's actually your superpower." - Ashley Graham
"I restore myself when I'm alone." - Marilyn Monroe
"Growing up I was always insecure about the freckles on my face. Over the last couple of years, I've started to embrace them and don't feel I need to hide them anymore. Embrace your individuality." - Perrie Edwards, Little Mix
"We are what we believe we are." - C.S. Lewis
"Once we believe in ourselves, we can risk curiosity, wonder, spontaneous delight, or any experience that reveals the human spirit." - E.E. Cummings
"You're always with yourself, so you might as well enjoy the company." – Diane Von Furstenberg