The Ultimate Guide to Blue Flowers
5th August, 2022
From iris to forget-me-nots, there are some truly enchanting blue flowers. In this bumper guide we'll take your through some of these brilliant blue blooms, taking a look at common meanings, types and fun facts. Ready to dive into the blue?
Blue flower meanings
Blue flowers are often associated with the same emotions as the colour itself, like serenity, calm and grace. This makes them a great bloom to send someone who's under the weather.
Blue flowers are also a popular choice for bridal bouquets, mainly thanks to the old rhyme 'something borrowed, something blue'. Some florists will dye white flowers to create the blue petals but for brides wanting a more natural option hydrangea is a classic choice.
Blue flower FAQs & fun facts
There aren't truly 'blue' flowers!
Plot twist! Flowers don't actually make blue pigment, they use a tricksy mix of other chemicals to create a blue tone. It one of the reasons a lot of 'blue' flowers are actually closer to purple. It means the horticulture industry has long tried to breed a true blue flower, and in the meantime will dye flowers instead (if you spot a suspiciously vibrant blue bloom, chances are it's a dye job!) You can find out more about the science of blue flowers in this great piece by Tom Oder.
Why do hydrangeas go blue?
We're big fans of hydrangeas at Interflora, they make such a statement in the vase. And the way their colours emerge is a little bit magical, it all comes down to the soil they're grown in. Think of them like a floral pH test: if the soil is alkaline you'll get pink or red flowers, if it's acidic you'll get blue and purple flowers. Garden centers often sell hydrangea mixes to help gardeners grow the shade they're after.
Over half the world's populations of bluebells grow in the UK
You know spring has well and truly sprung (and is even giving way to summer) when all those glorious bluebells pop out filling woods (and Instagram feeds!) everywhere. But did you know that we're spoilt for bluebells in the UK with over half of the world's populations of these pretty blue flowers growing here. Good thing they're protected by law, so don't go digging one up or you'll face a hefty fine.
When are blue flowers in season?
It all depends on the bloom, here are the blue flowers to look out for season by season. And remember some blue beauties won't follow a strict seasonal guide, it all depends on the weather.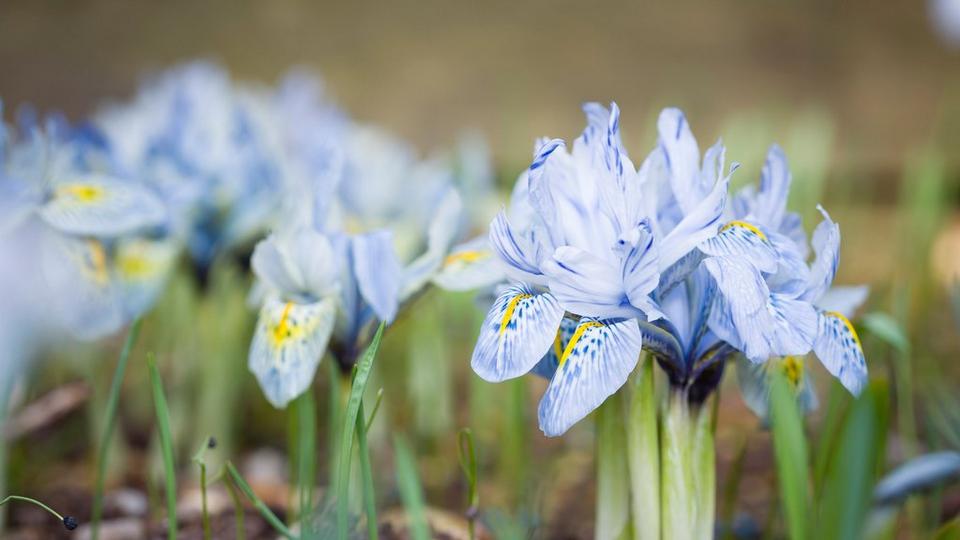 Spring
You're spoilt for choice for blue blooms in spring. - Hyacinths - Grape hyacinths (Muscari) - Wild blue phlox - Forget-me-nots - Irises - African lily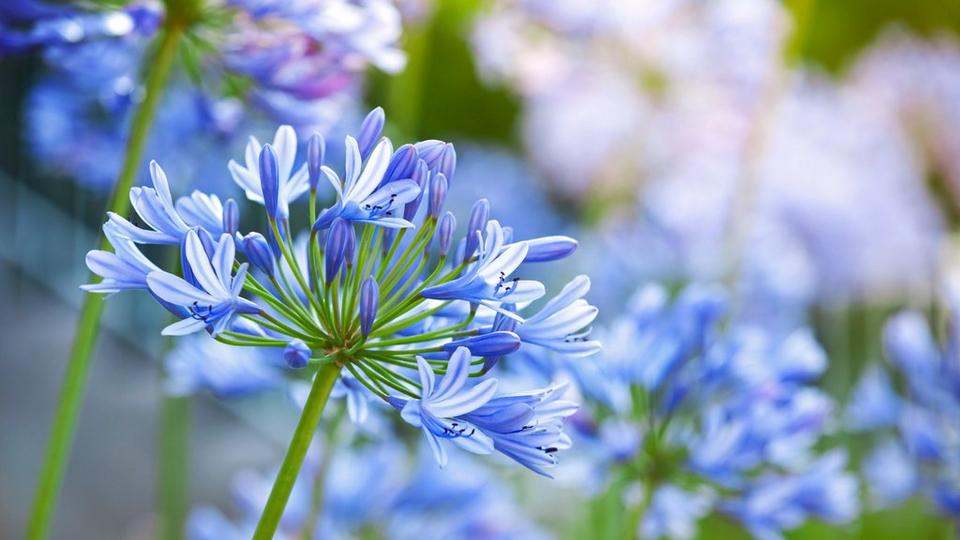 Summer
Summer is all about those gorgeous hydrangeas, but there are plenty of other blue flowers to look out for too. - Hydrangeas - Wild blue indigo - Agapanthus - Gentians - Delphiniums - Sea-holly - Allium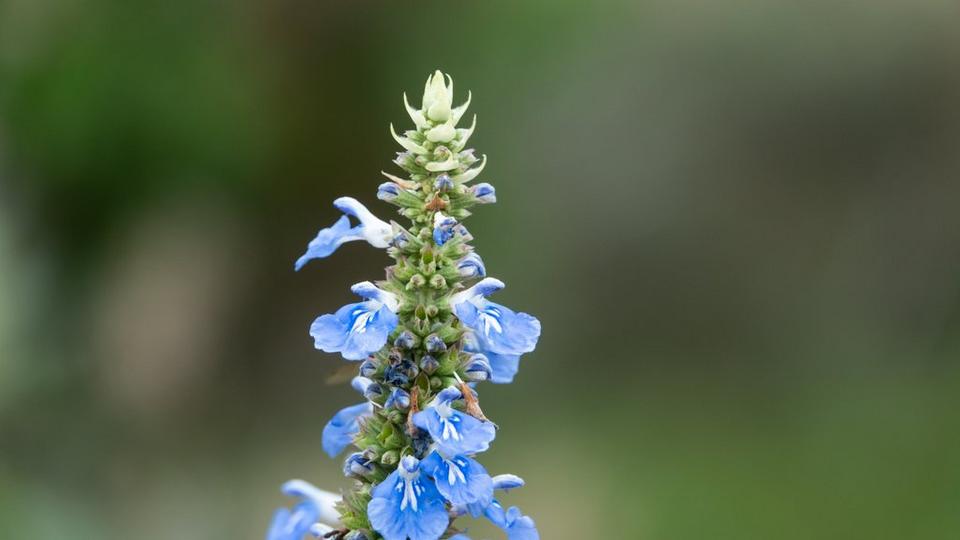 Autumn & Winter
As the weather chills it might turn us blue, but blue flowers are harder to find, but still you might be able to spot... - Asters - Bog sage (not a pretty name, but definitely a pretty bloom) - Irises (look out for these in late winter and early spring) - Sea-holly
Types of Blue Flowers
Here are some of our beautiful blue favourites.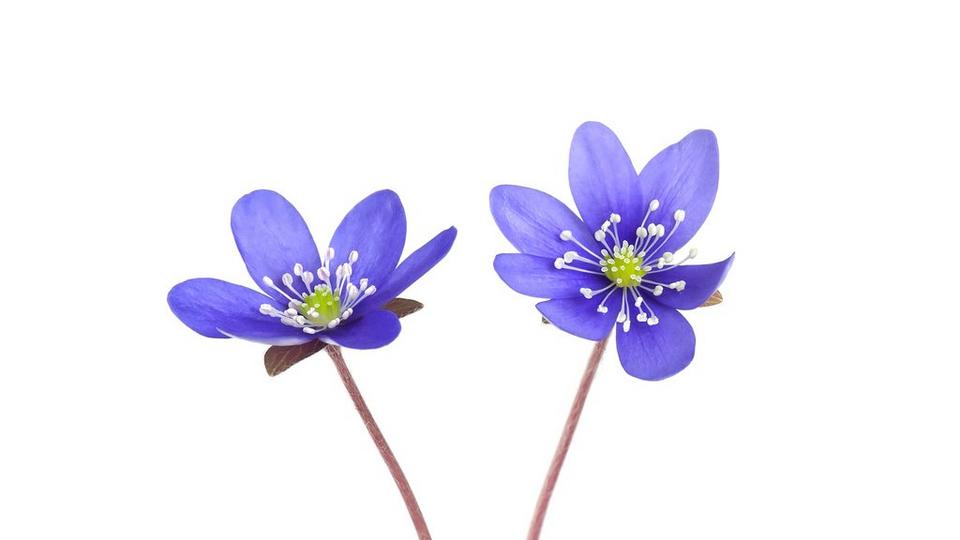 Anemone (Windflower)
We adore these five petalled saucer-shaped flowers. - Season: Spring - Fun fact: the name comes from the fact that the flowers look like they're blown open by the wind Florist top tip: cut their stems at an angle to help them last longer in your vase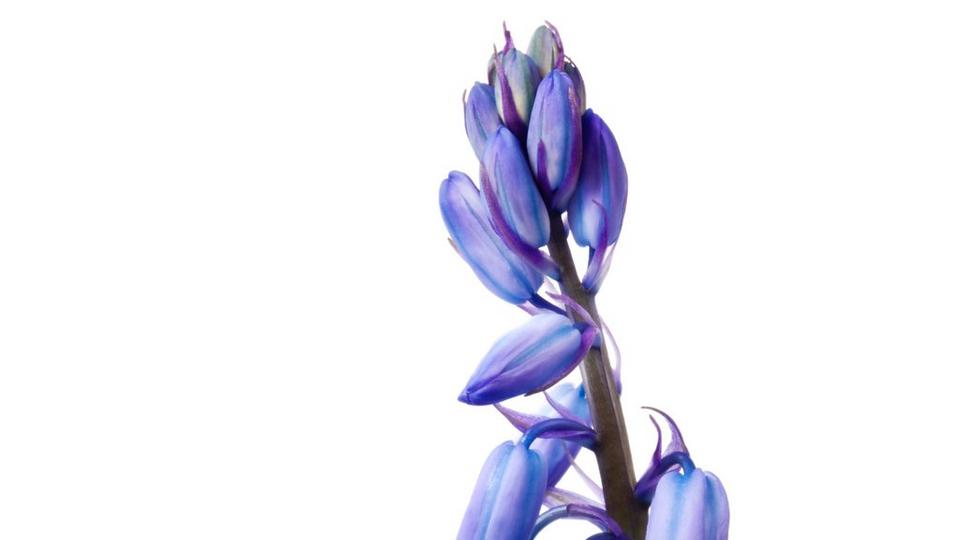 Bluebell (Hyacinthoides non-scripta)
Look for these iconic violet blue flowers in woodlands across the country in spring - Season: Spring - Fun fact: Emily Brontë wrote a beautiful poem about bluebells - Florist top tip: don't cut these beauties, they don't last long in the vase and are much better as plants in your garden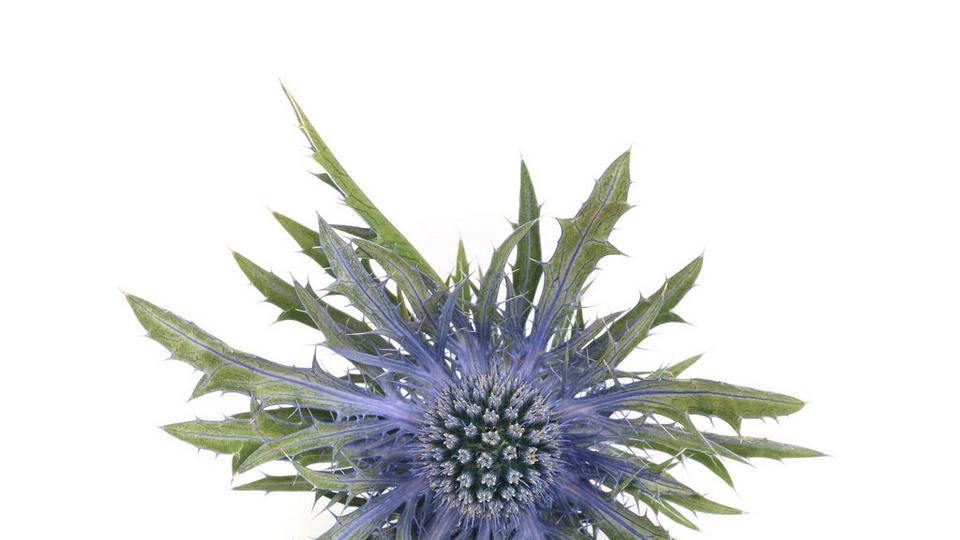 Eryngium (Sea Holly)
Part of the thistle family, this deep blue flower has spiny cone like flower heads - Season: Summer - Fun fact: Shakespeare references sea-holly as an aphrodisiac! - Florist top tip: Great for adding texture to winter bouquets.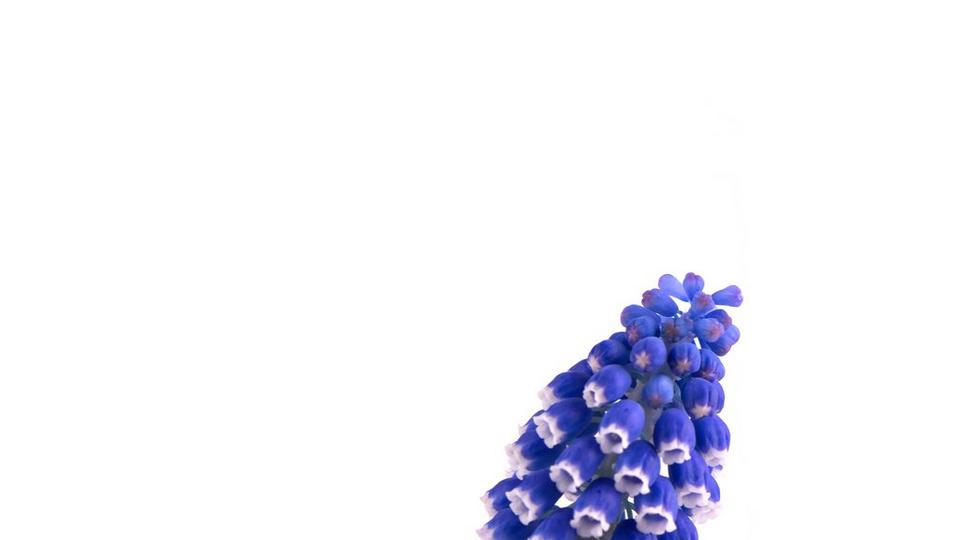 Hyacinth (Hyacinthus)
The pale blue flowers are urn shaped and smell heavenly - Season: Spring - Fun fact: hyacinths are in the same family as asparagus - Florist top tip: give hyacinths as bulbs in a pot to enjoy them for the longest time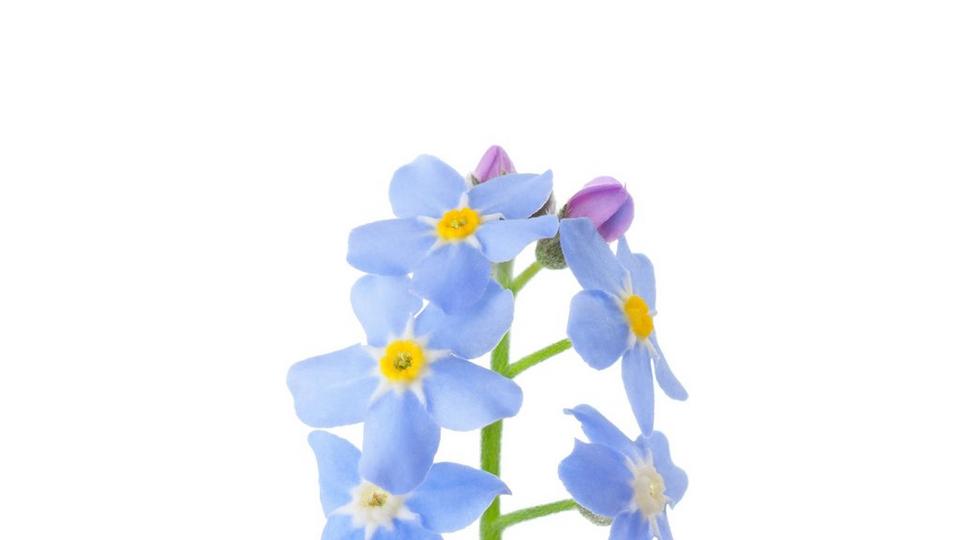 Myosotis (Forget-me-not)
These delicate bright blue flowers bloom during spring and summer - Season: spring - Fun fact: they used to be known as scorpion grass because the flowers can be coiled over like a scorpion tail - Florist top tip: add them for a delicate touch of blue in a bouquet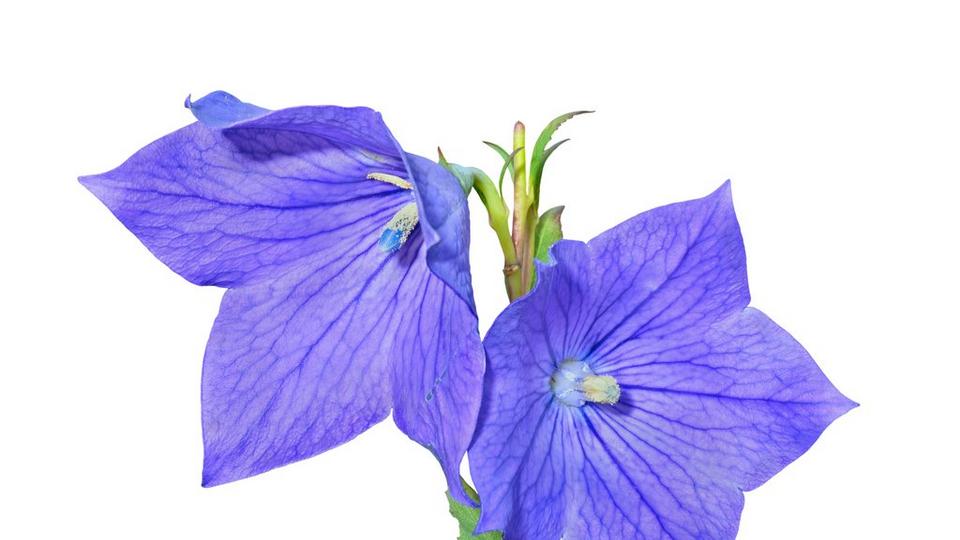 Balloon Flower (Platycodon grandiflorus)
These violet colour blooms are very eye-catching - Season: summer - Fun fact: their names comes from the balloon shaped buds the flowers burst from - Florist top tip: change their water regularly to stop their milky sap encouraging bacteria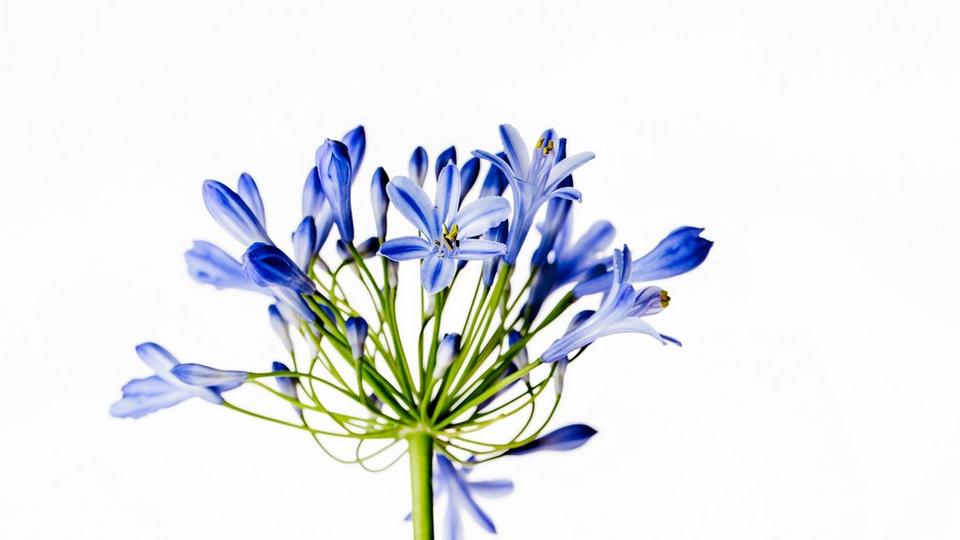 Allium (Flowering Onion)
A starry blue bell-shaped flower in a compact cluster, blooming into autumn - Season: summer & autumn - Fun fact: the largest allium flowers can have a 15cm diameter - Florist top tip: use them dried to create a sculptural look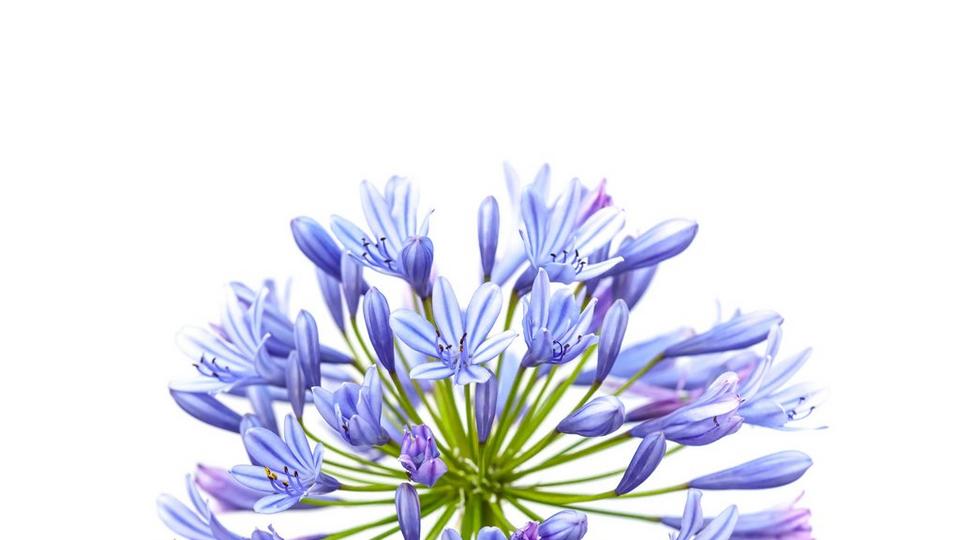 Agapanthus (African Lily)
Clumps of sky blue funnel-shaped flowers, what's not to love? - Season: Late spring through summer - Fun fact: Despite the name these blooms are actually native to South America - Florist top tip: these are great for filling out bouquets to create volume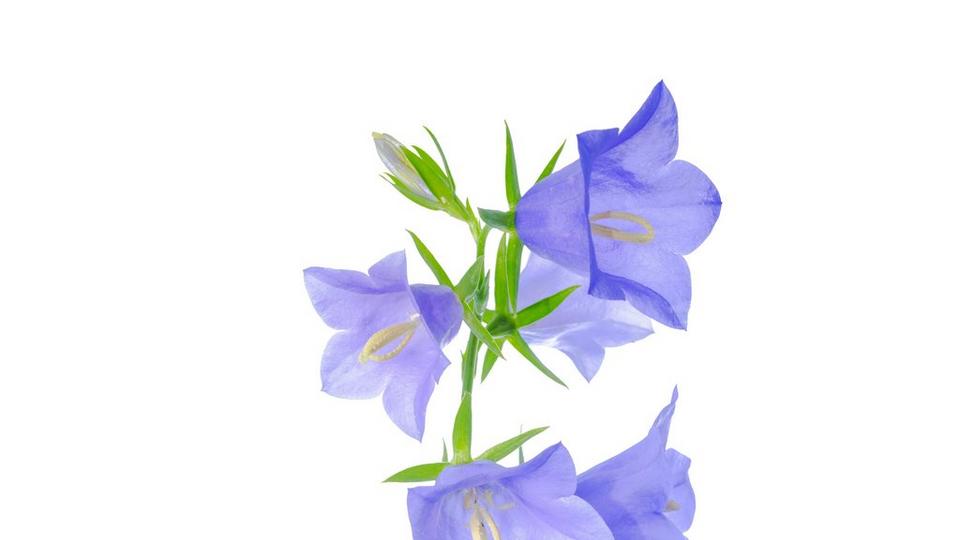 Campanula (Canterbury Bells)
A light blue low hummock of narrow foliage with showy flowers.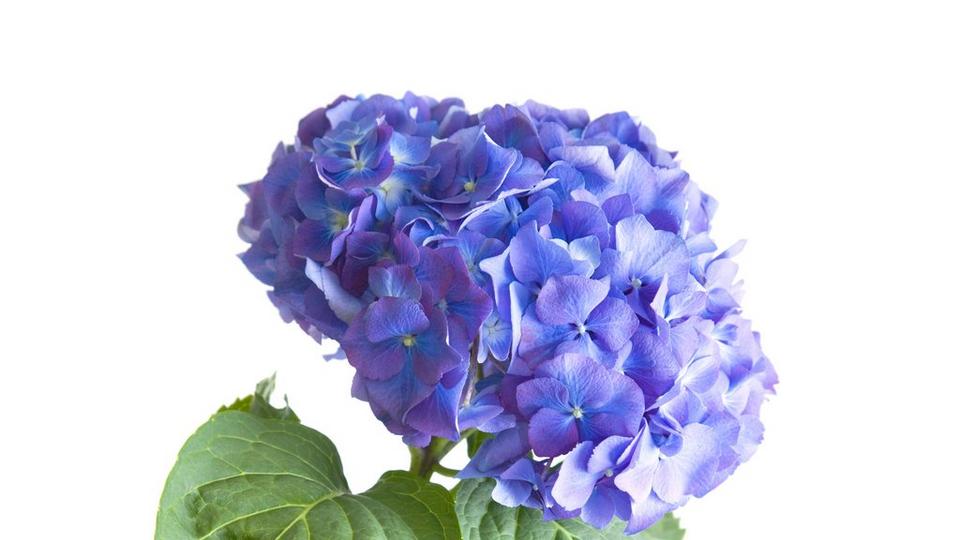 Hydrangea (Hydrangea Macrophylla)
These fluffy flower heads popular in summer turn blue when planted in acidic soil.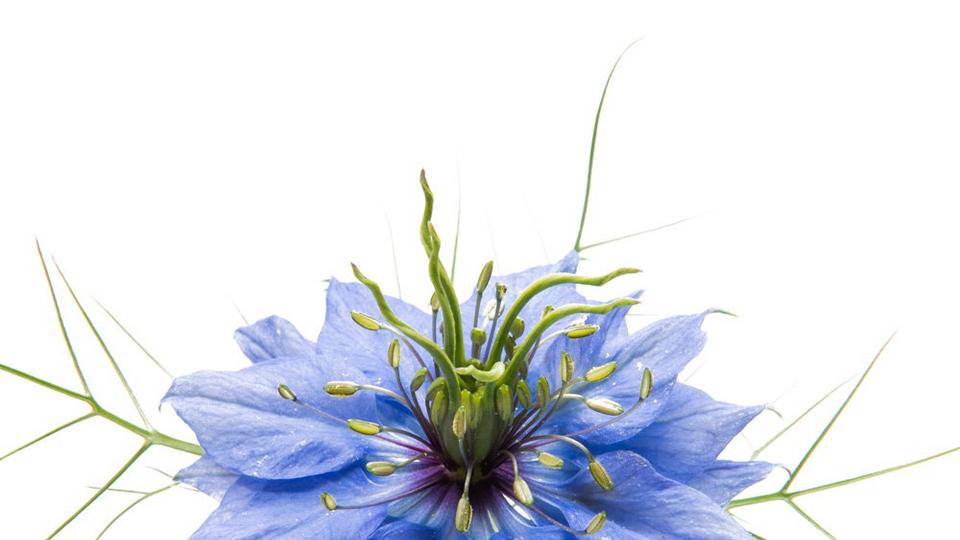 Nigella (Love-in-the-Mist)
Summery pale blue solitary flowers create distinct seed pods commonly used in cooking for a distinct flavour - Season: spring and early summer - Fun fact: love a naan with a curry? Nigella seeds are one of the things giving this Indian bread its flavour - Florist top tip: Use them dried to add interesting shape and texture to your bouquet.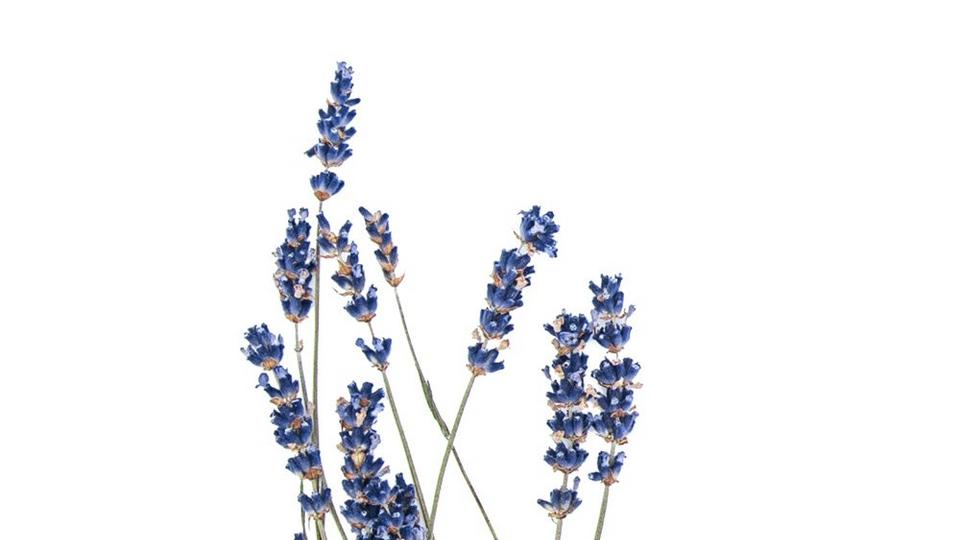 Lavender (Lavandula)
A fragrant blue flower which can easily be dried, it's often used in aromatherapy - Season: summer - Fun fact: the ancient Egyptians would use lavender in mummification - Florist top tip: dry out a bunch of lavender and use it to scent your bathroom, if it's good enough for ancient mummies, it's good enough for the loo!
We're blue in the face!
So we'll stop talking (well, writing) now. We hope you found our all-you-need-to-know guide to blue flowers handy. Remember when you order a bouquet from us you can send over a special request to the florists about any colours or flowers you'd love in the bouquet, and they'll do their best to help.