DIY Christmas Tree Decorations
17th December, 2020
This year, when it comes to trimming the Christmas tree, we recommend that you skip the basic baubles and create a new tradition that gives you all those fuzzy feels.
Grab the glue and the glitter to craft your own Christmas tree decorations that you can enjoy year after year. You can make it a Christmas Eve affair with your nearest and dearest or you can make these decorations to give as gifts.
Looking for inspiration? We've rounded up some easy to make at home decorations that will add a little festive fun to your December.
How to make your own Christmas Tree Decorations
We've rounded up 7 fun crafts to try which will make for the perfect decorations to hang on your Christmas Tree, or around the home.
1. Merry and marbled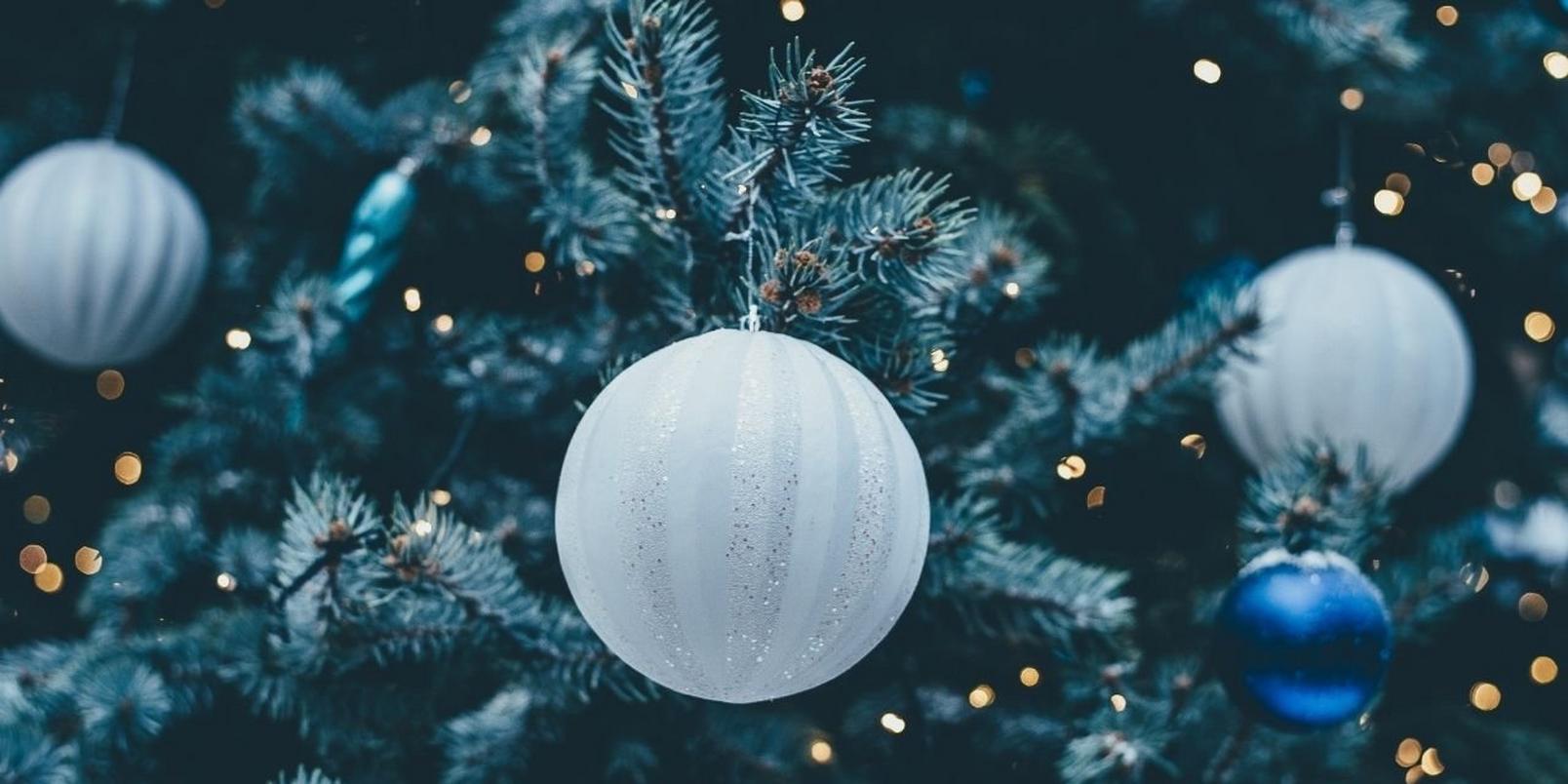 Add a little chic to your tree with perfectly marbled decorations that can be created in a range of colours – all you need is some nail polish. Time to dig around in that makeup drawer!
We love the idea of mixing a couple of shades of grey for an actual marble stone effect or bright pink and gold for a feminine but oh so festive treat. If you really want to liven things up, UV polish will stand out on your tree and glows in the dark when the lights are turned down.
Sound good? Here's how to create your own.
You will need:
Nail polish – in at least two colours
Plain plastic baubles – we recommend picking up white baubles
Cocktail stick – for mixing
A plastic bowl – you'll be pouring the nail polish into this
Nail polish remover – just in case you make a mess
Ribbon – for hanging your baubles to dry and on the tree
How to make marbled baubles
Take your bowl and fill this halfway with water. Next pour a few drops of one colour of nail polish in and then another. The nail polish should sit on top of the water, kind of like oil.
Grab your cocktail stick and swirl your nail polish colours carefully into one another.
Thread your ribbon through your bauble then slowly dip the bauble into the nail polish.
Lift the bauble out carefully and you should be left with a cool marble effect on your decoration. Hang it somewhere open to dry and then enjoy on your tree when it's ready.
You'll be rummaging for even more nail polish colours and making these for all the family, it's such a simple but stunning craft.
2. Salt dough Santa
This is a great Christmassy craft to do with the kids on a slow Saturday morning after tucking into the advent calendars.
To create these Christmas tree decorations, you'll need to whip up some salt dough (try out this recipe) then roll this out – but be sure to leave the dough fairly thick.
Next, ask your little one to press their hand gently into the dough to leave a handprint. Cut around the hand shape, make a hole in the top of the palm for a ribbon, bake your dough and then let it cool before the kids have fun painting it.
Encourage them to paint the imprint of their fingers in the dough white, like Father Christmas's beard, and their thumb becomes his hat. They can have fun drawing on his face with a black marker before finishing with red glitter and sealing the whole decoration with PVA glue.
When they're done, you'll have a Christmas tree decoration that looks super sweet but is also a lasting reminder of just how small your kids once were!
3. Dried flower angels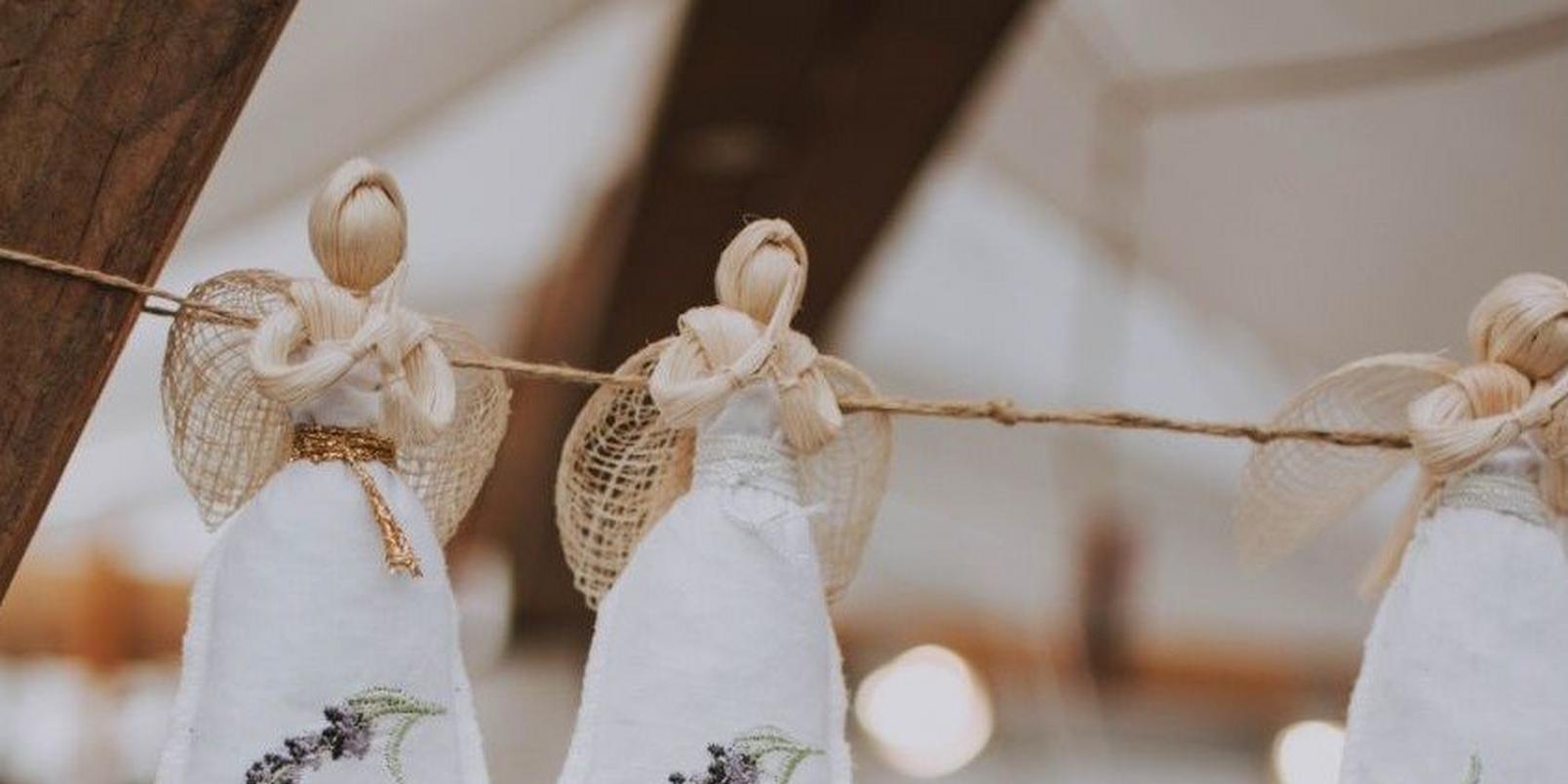 This craft combines two of our favourite things – the traditional Christmas angel and beautiful dried flowers.
You can have a lot of fun with the flowers you choose to dry out for this gorgeous decoration – our blog shows you how to dry out flowers at home – plus it lets you enjoy those gorgeous blooms for longer.
Just be sure to pack your finished decoration away carefully in the New Year so that they last until next Christmas.
You will need:
Wooden pegs – these will form the angel's head and body. You can pick these up in packs from the craft shop.
White card – for the all-important wings!
Twine – to hang your angel from the tree.
Glue gun or strong glue
Sheer material – to cover where you glued your flowers, great if you're an untidy crafter.
Dried flowers – we're fans of wonderfully scented lavender sprigs but a large dried rose, carnation or even rosemary cuttings will work.
How to make dried flower angel Christmas decorations
Cut out a pair of wings and stick these to the back of your peg. You can decorate these or leave them plain, the choice is yours. If you want to draw a face on your angel, that's great too!
Take your dried flowers (or flower) and carefully glue the stems of these to the bottom of your peg, so that they hang upside down.
Cut strips of your sheer material and stick these around the glued area to cover up any mess and create a skirt-like effect.
Finally, tie your twine around the angel and under its wings then hang it from the tree. Feel free to decorate it with paint or glitter before it's hung up for all to see!
4. Felt Christmas tree decorations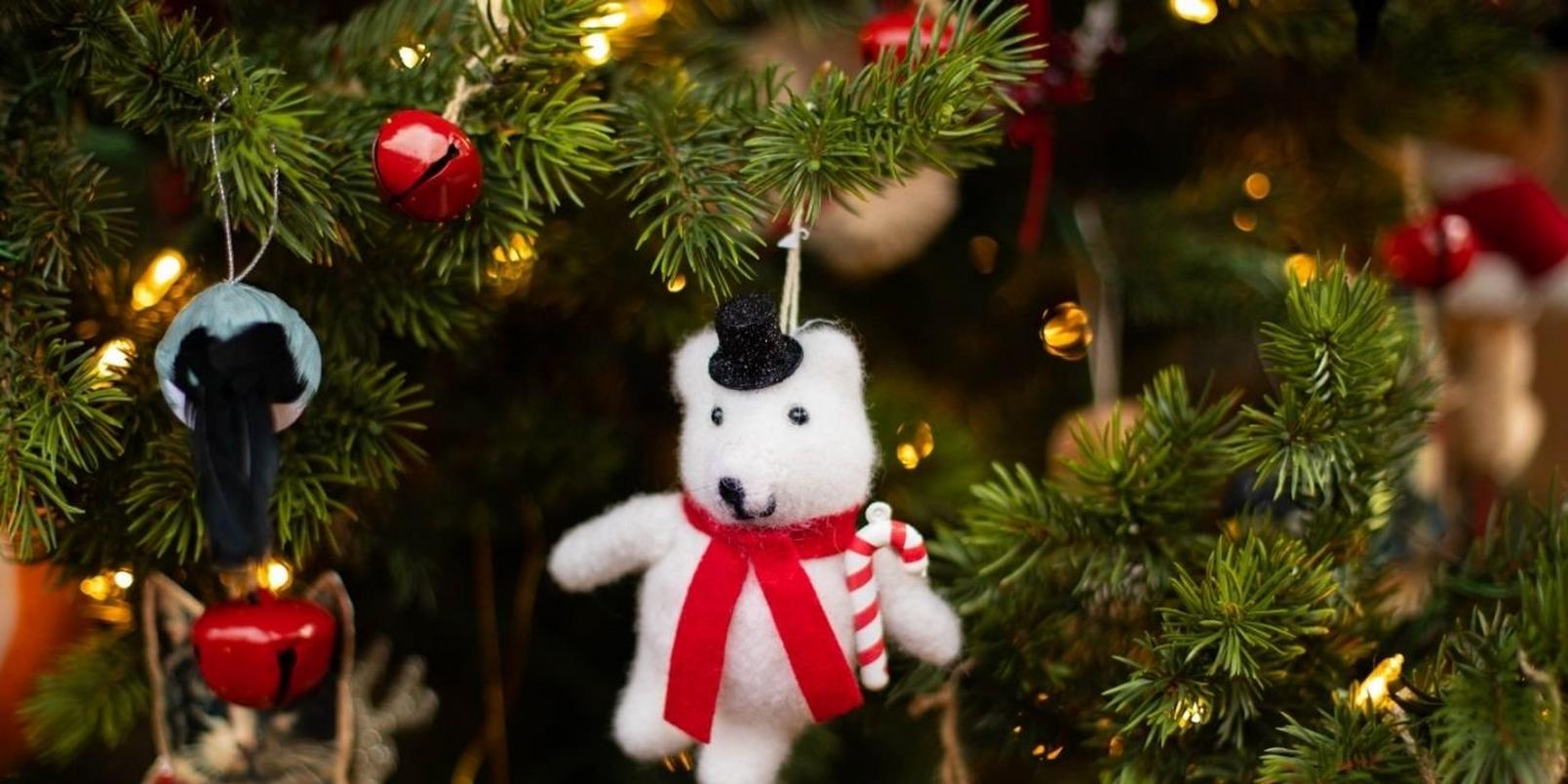 Are you a dab hand with a needle and thread? Then you should have no problem creating these festive decorations made using felt. There's no limit to what you can make but we've chosen a Christmas tree for this quickfire tutorial.
You will need:
Green felt – a couple of A4 sheets of this should do the trick
Green thread – to create neatly sewn edges
Stuffing – not the turkey kind, more like teddy bear stuffing
Christmas tree cookie cutter – to use as a template
Sequins and beads – to decorate your mini tree
Ribbon – to hang your finished Christmas tree decoration
How to make felt Christmas tree decorations
Grab your cookie cutter and draw around this onto your green felt. You'll need two Christmas tree shapes, one for the front of your decoration and one for the back.
Grab your thread and start to sew these two shapes together. Before you seal the shape, push stuffing inside to create a plump Christmas tree.
Finish sewing up your shape to seal the stuffing inside then decorate with your beads and sequins to mimic decorations.
Secure your thread to the top of the tree and you're done! Super easy but super effective.
5. Citrusy and Christmassy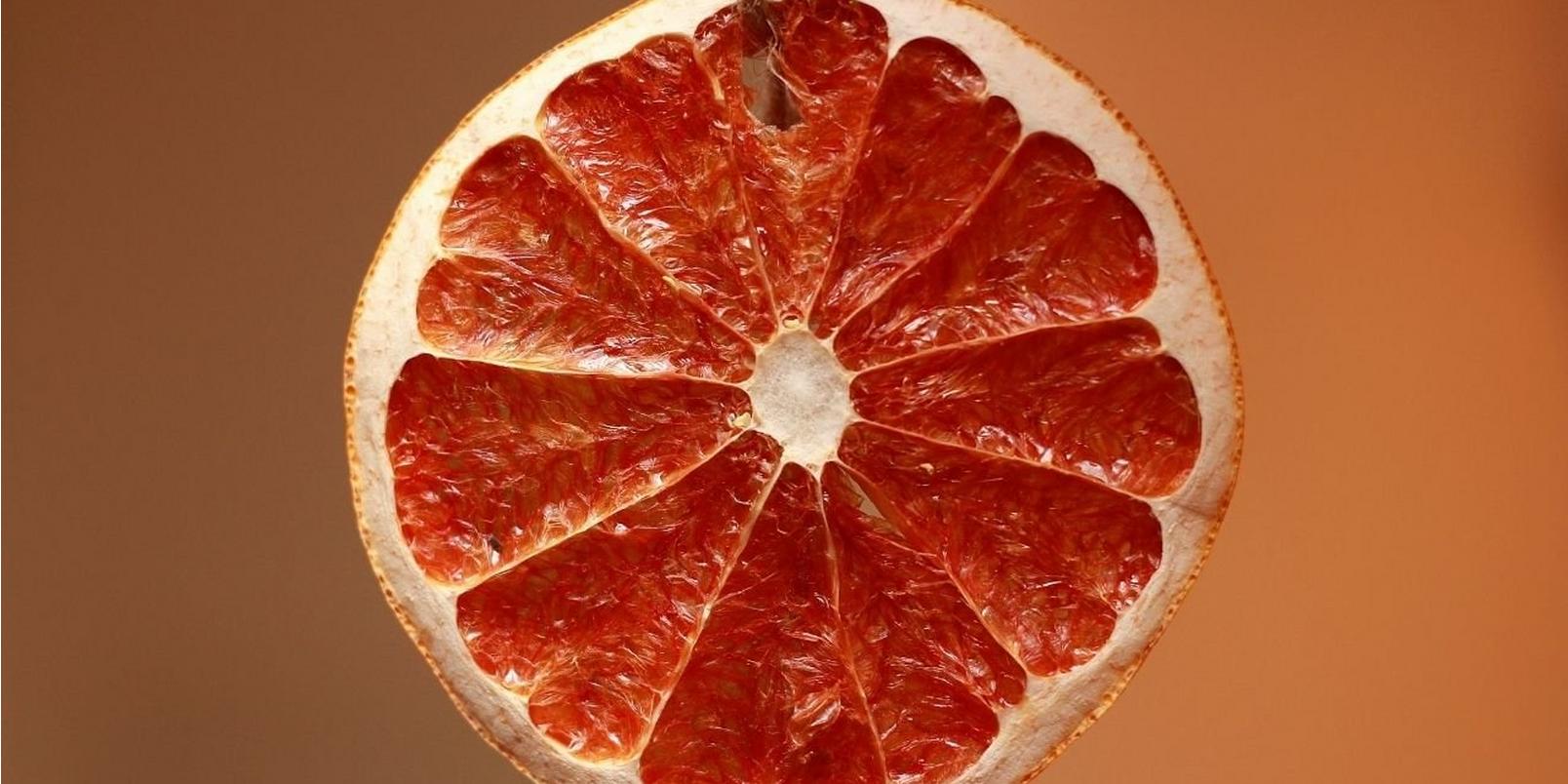 There's nothing better than that telltale citrus scent at Christmas. Mixed with cloves and cinnamon, it reminds us of warming mulled wine(s) and evenings spent exploring Christmas markets after dark.
Create that little slice of Christmas joy in your home by drying out fruit – oranges, lemons and limes are all great choices – before threading these with twine and hanging them on the tree.
Alternatively, if you prefer to tuck into your oranges, don't let the peel go to waste. The peel can be cut into festive shapes such as candy canes and snowmen and featured on your Christmas tree, while still serving up that gorgeous citrusy smell over the festive period.
6. Cookie-cutter Christmas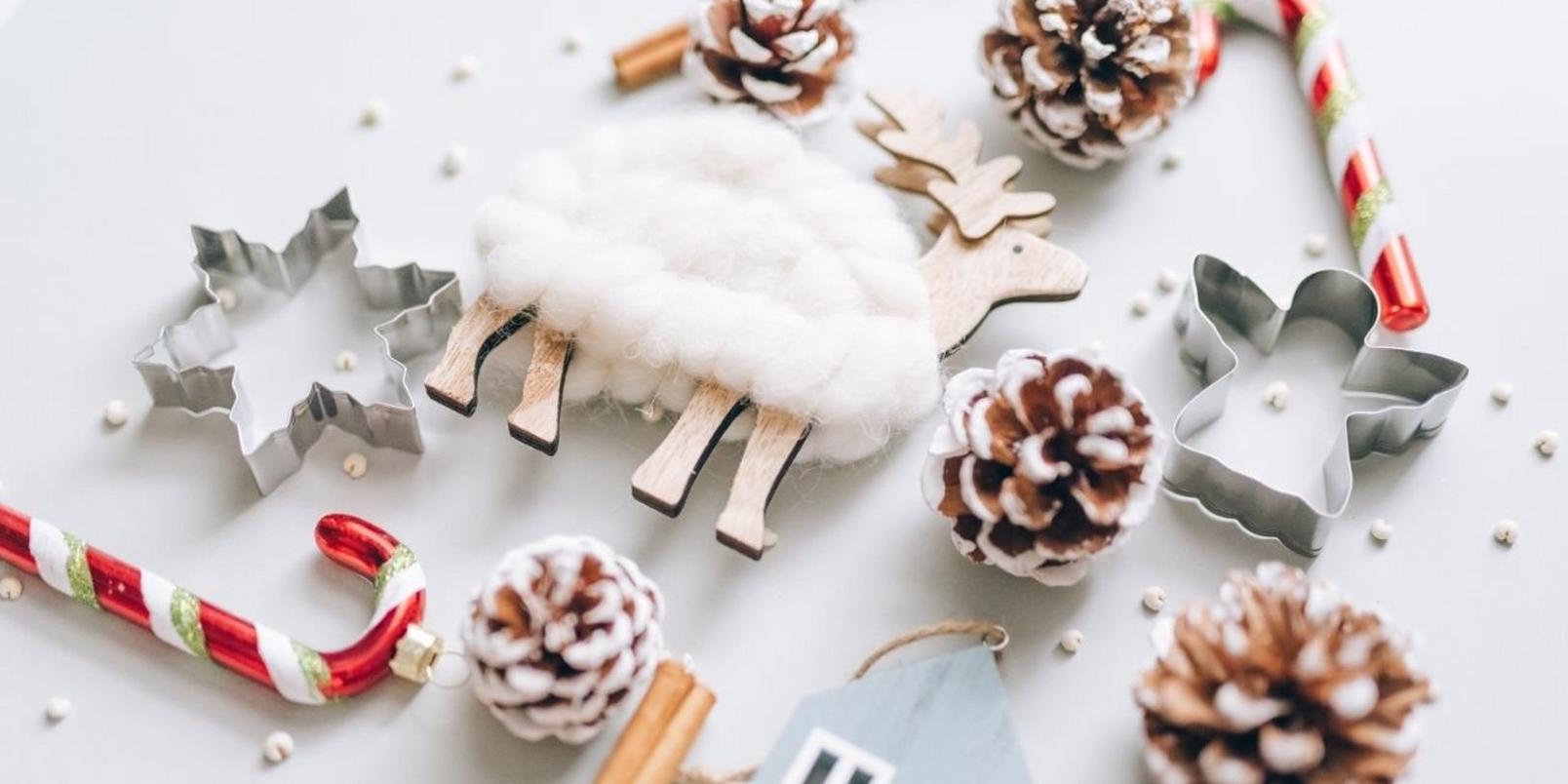 Get those cookies cutters out again and have some fun creating more salt dough shapes that can be decorated and enjoyed on your Christmas tree.
But don't worry, you don't have to go out and buy a load of festive cookie cutters if you don't already have some in the house. Here are a few ideas for a festive spin on some of the shapes you may have at home:
Star cookie cutter – Decorate starry shaped salt dough with white paint and plenty of sparkling glitter along its edge. Finish by drawing on your name or the names of everyone in your family for a personalised finish.
Heart cookie cutter – Grab some paint and decorate your salt dough heart like an old fashioned, gaudy bauble. Think bright colours, lots of patterns and plenty of shimmer.
House cookie cutter – Cookie cutters in the shape of a house can be painted to replicate your very own home but with a Christmassy spin. Paint the front door the same colour as your own with an added festive wreath and create a personalised Christmas tree decoration you can enjoy for years to come.
Teddy bear cookie cutter – Paint this teddy bear wearing a fun festive jumper or dressed up in warm winter clothes to create the perfect festive decoration for the tree.
7. Pining for Christmas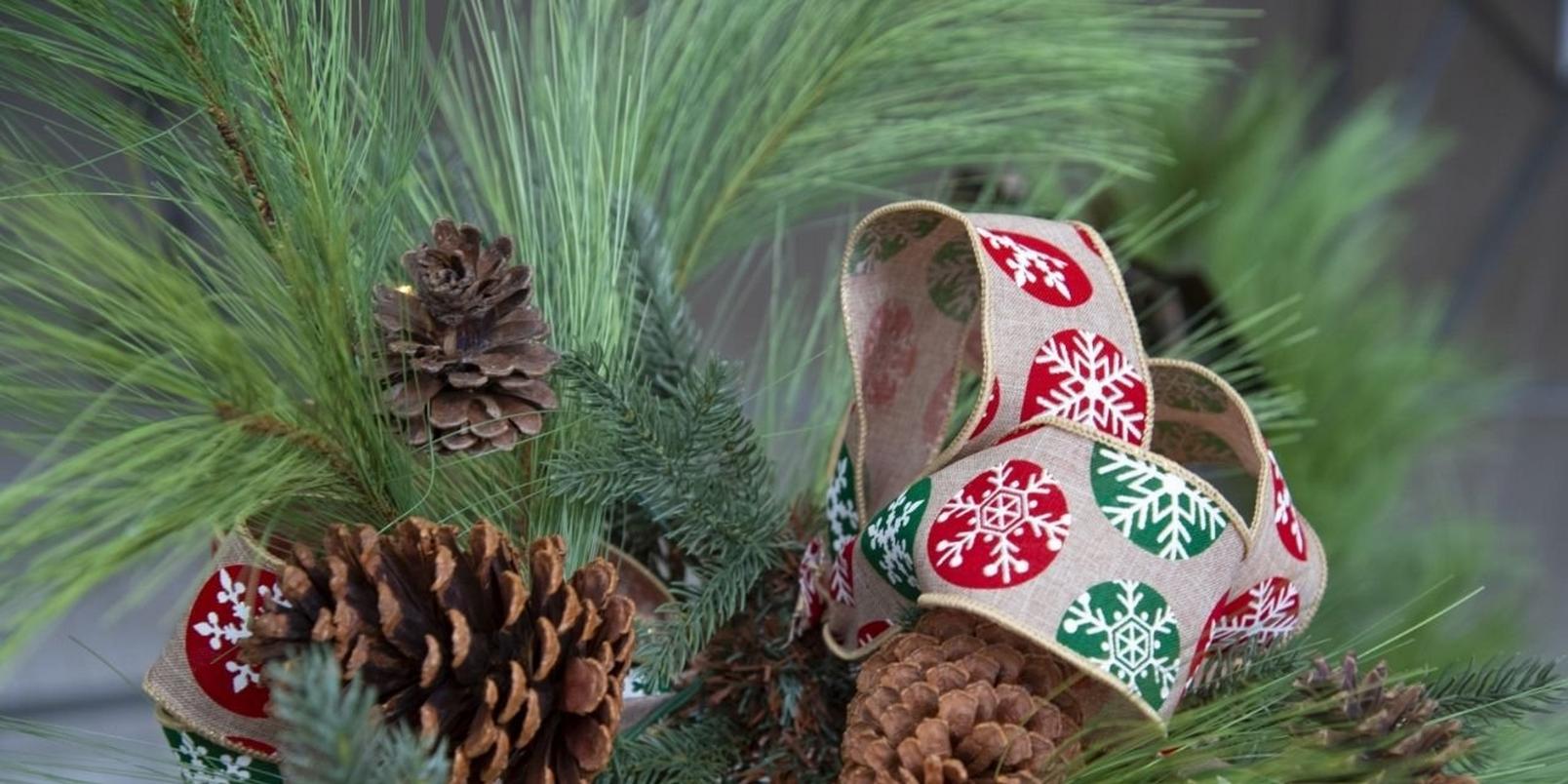 While out on those winter strolls look out for pinecones that you can collect and take home to make rustic Christmas tree decorations with. It's a great way of using natural resources, recycling and creating gorgeous decorations you can enjoy for years to come.
You could keep things simple and just tie some twine or ribbon around your pinecone before hanging it from the tree but we like the idea of injecting a little colour into our crafts.
Mini pom-poms glued around your pinecone create the illusion of Christmas lights, effectively making your decorations mini trees themselves.
We also love taking glitter and PVA glue and jazzing up the edges of these decorations – because what's Christmas without a little sparkle, right?
Alternatively, shake up that spray can and give your pinecones a spritz with gold or silver paint to complement your tree's colour palette.
Try creating some of these fun Christmas tree decorations this season to spice up your tree. Throw on some Wham!, get the mulled wine simmering and release your inner Kirstie Allsop before the big day arrives.