For same day delivery order before 3pm.
Shop Now.
Kind-to-the-planet. Beautifully presented in eco-friendly gift wrap.
Eco-friendly
Occasions

Funeral & Sympathy

Flowers

Plants & Gifts

International

Same Day

Easy ways to be more mindful
23rd July, 2019
This Mental Health Awareness Week we're sharing our Mindfloral series, exclusive to IGTV, to help inspire you to take time out of your daily routine and just focus your thoughts and feelings in the present moment.
Whether it's getting out in the garden, arranging flowers, eating well, getting a good night's sleep, practicing yoga, or watching very cute puppies play together, we've teamed up with an expert in an area which will help us all to be a little more mindful.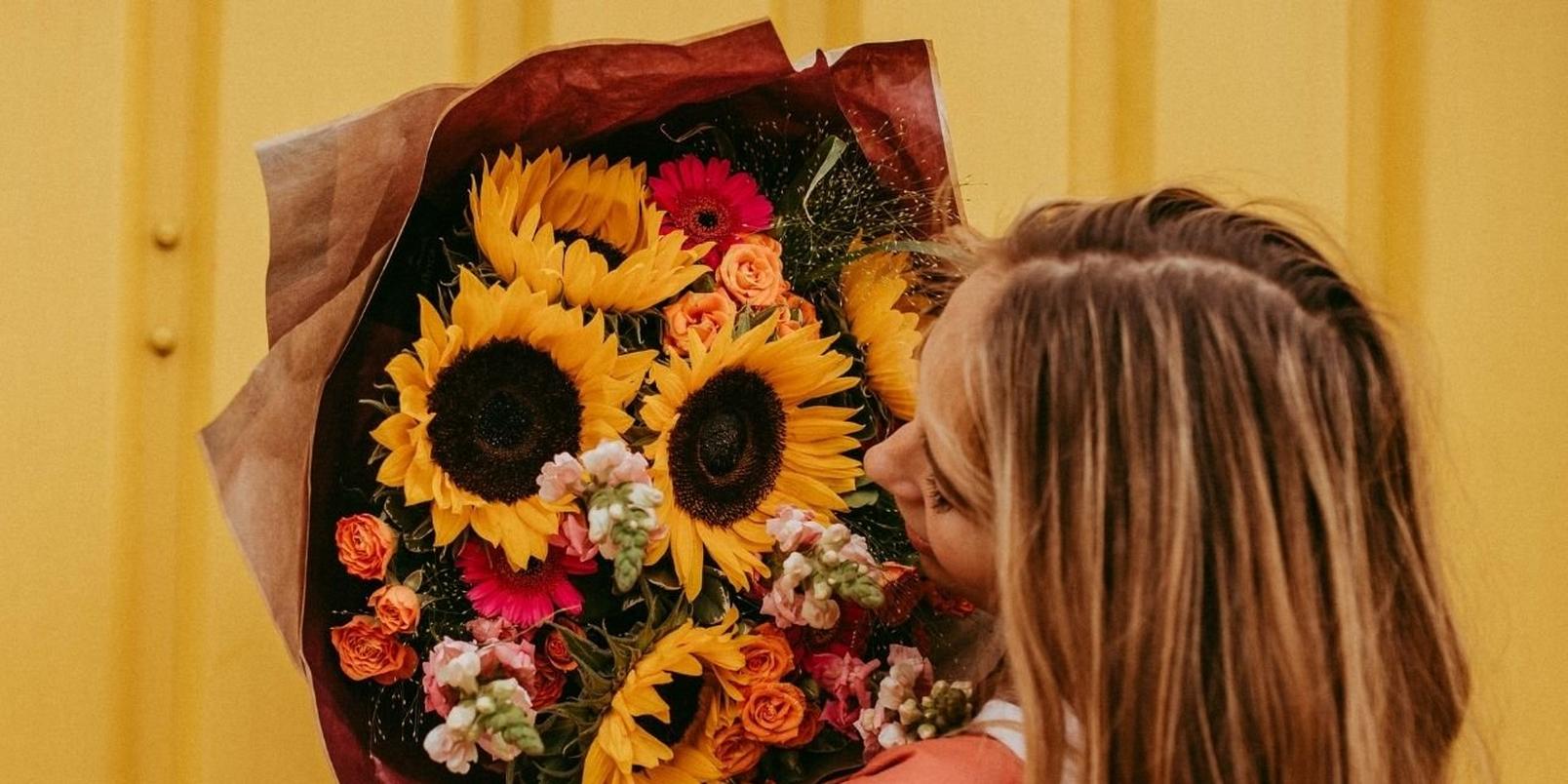 So before you put the phone down, head over to our IGTV and check out our Mindfloral series;
First up, our award-winning florist, Charlotte, out in the garden taking in the scents, colours and textures - Mindfloral: Flower Picking
Next in the series, our yoga expert, Emily, talks about why connecting our body and mind can help us to experience being present in the moment - Mindfloral: Yoga
If you love puppies, this is the video for you! 1:23 minutes of cuteness this way - Mindfloral: Puppies
Allotment owner, Kirsty, tells us how gardening therapy helped with her wellbeing - Mindfloral: Gardening
Nutritionist Amanda explains how we can boost our health by using the most natural elements - Mindfloral: Nutrition
Our award-winning florist, Charlotte, talks all about how flower arranging can be the perfect activity to practice mindfulness - Mindfloral: Flower Arranging
Amanda rells us how meditation can help to increase our focus and bring awareness to the present moment - Mindfloral: Meditation
A cluttered house can lead to a cluttered mind, so listen to Rachel's top tips on organising your home - Mindfloral: Declutter
The quality of our sleep affects our wellbeing, so a peaceful night's rest is very important. Amanda shares her top tips for a better night's sleep - Mindfloral: Sleep
We hope you love the series and manage to take some time for you!