Why poppies are symbols of Remembrance Day
10th December, 2023
Come November, you'll notice that many coats and lapels in the UK are adorned with a vibrant red poppy ready for Remembrance Day.
This important calendar event marks the day that World War One ended in 1918, at 11am on the 11th day of the 11th month of the year. A two-minute silence takes place across the country at this time, giving us a moment of peace to reflect on those that fought for our freedom.
So where does the poppy come into this? We've taken a closer look at this iconic bloom and where it's popularity came from.
Why do we wear a poppy for Remembrance Day?
Poppies symbolise remembrance and hope. They are worn as a sign of support for the Armed Forces and all that they do for the country.
Poppies were the first wildflower to bloom and grow amongst the chaos and destruction of the battlefields of World War One, with its bright red petals offering a reminder of those who had given their lives for the cause.
The flowers are also symbols of peace and death because of their blood-red colour.
The history of Poppy Day
In 1915 John McCrae, a Canadian doctor serving in the war, wrote the poem 'In Flanders Fields' all about the poppy and the war. The poem was published and the poppy became an official symbol of hope and remembrance.
"In Flanders Fields the poppies grow
Between the crosses, row on row,
That mark our place. While in the Sky
The larks still bravely singing, fly
Unheard, amid the guns below.
We are the dead, Short days ago
We lived, felt dawns, saw sunsets glow;
Loved and were loved – but now we lie
In Flanders Field."
John McCrae, 1915
Later, in 1918, an American poet called Moira Michael, wrote 'We Shall Keep the Faith' and urged people to wear a poppy 'in honour of the dead'. She then started selling poppies to raise money for the ex-service community.
In 1920, the National American Legion adopted poppies as their official symbol of remembrance and Frenchwoman Anna E. Guérin started manufacturing the artificial poppies we see today.
In 1921, poppies were sold in the UK for the first time by the British Legion raising an impressive £106,000 (that's the equivalent of nearly £3 million today!) and the following year Major George Howson formed the Disabled Society and encouraged disabled ex-servicemen and women from the First World War to make poppies at the new Poppy Factory.
Who makes poppies today?
Today poppies in the UK are distributed by the British Legion and the Haig Fund, two charities which support those who have served, or who are currently serving, in the British Armed Forces, and their families.
The Poppy Appeal is the British Legion's biggest fundraising campaign and people can buy poppies in shops, supermarkets, pubs and workplaces and on the street from the last week of October until November 11th, or Remembrance Sunday – whichever comes later.
According to the Legion, 40 million Remembrance poppies, 500,000 poppies of other types, five million Remembrance petals, 100,000 wreaths and sprays, 750,000 Remembrance Crosses and a variety of other Remembrance items are made each year! That's a lot of flowers.
How to wear a poppy on Remembrance Day
It's traditional to wear your poppy on your left shoulder. This is because it is close to your heart and is also the spot where military medals are worn by soldiers. Some people believe women should wear poppies on their right side but the Queen wears hers on the left and we reckon the best rule is to copy Her Majesty.
While millions of the traditional paper poppies are still worn every year there are now a number of other ways people can mark Remembrance Day, such as brooches and other jewellery, as well as homeware, clothing and tote bags adorned with the iconic red poppy.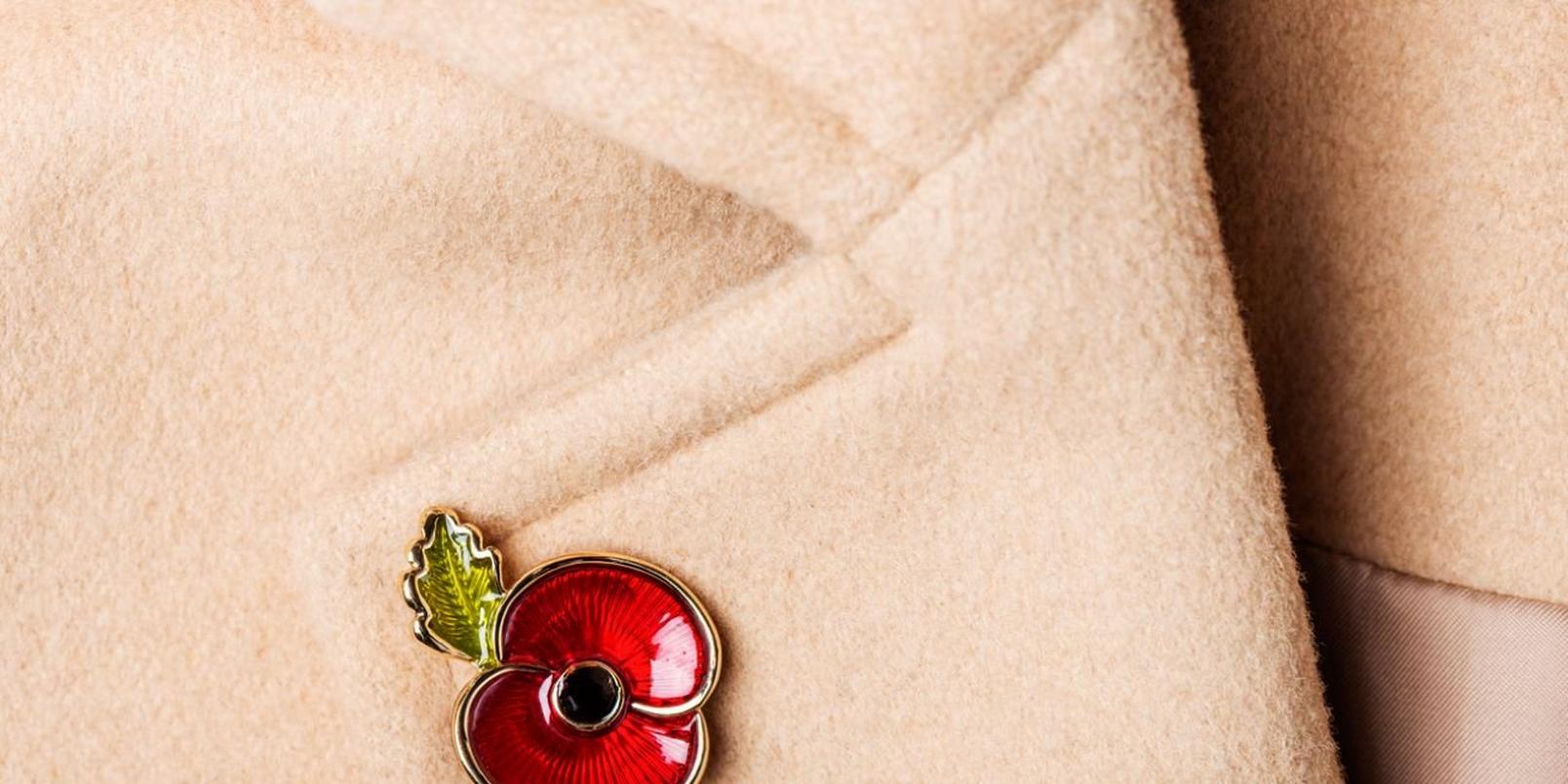 What date should you start wearing a poppy?
Many start to wear poppies on October 31st, as this is 11 days before Remembrance Day but some prefer to wait until after Halloween and wear theirs from November 1st.
Other ways to feature poppies on Remembrance Day
Plant them in your garden – There's nothing better than the real deal though, so feature the iconic poppy in your garden and home to remember those who have fallen in past wars. These vibrant blooms prefer to be planted in well-lit areas, with well-drained soil.

Draw them on the windows – In 2020, many people decorated their homes in honour of poppy day and we hope this tradition continues. Grab some glass pens in red and black and draw poppy flowers on your windows.

Make knitted poppies – If you're a dab hand with some knitting needles and yarn, create your own knitted poppies that can be attached to safety pins to create lapel badges or hung on twine to make garlands. You can also use them year after year and keep adding to them over time.

Make a paper wreath – Paper flowers last forever, so create a wreath that can be hung on your door or in your window to commemorate this important day. You could even buy lots of ready made paper poppies – donating to the cause at the same time – and use these to create a wreath.
Do other countries celebrate poppy day?
Yes, it's not just an important anniversary for the UK. Commonwealth nations including Australia, New Zealand, South Africa and Canada also hold ceremonies and remembrance events on the day.
Types of poppy
With their big, showy petals and dark black centres, the poppy is an unmistakable flower. Best known as a symbol of remembrance, poppies also have practical uses too. Over the years they've been used as ornamental plants, in medicines, cooking ingredients and even in cosmetics. While you're familiar with the traditional red petalled variety, there are a number of types of poppy to be aware of.
Opium poppy
The opium poppy is the species from which opium and poppy seeds are derived and are the source of many narcotics, as well as food items such as seeds and oils.
Oriental poppy
The oriental poppy is native to Turkey and Iran and thrives in either the full sun or slightly shady areas. Naturally, it is a brilliant scarlet, but selective breeding has created a range of colours and the petals can be creased or fringed.
Tulip poppy
The bright yellow tulip poppy is native to Mexico and likes to grow in rocky habitats. This type of poppy grows yellow cup-like flowers with orange stamen.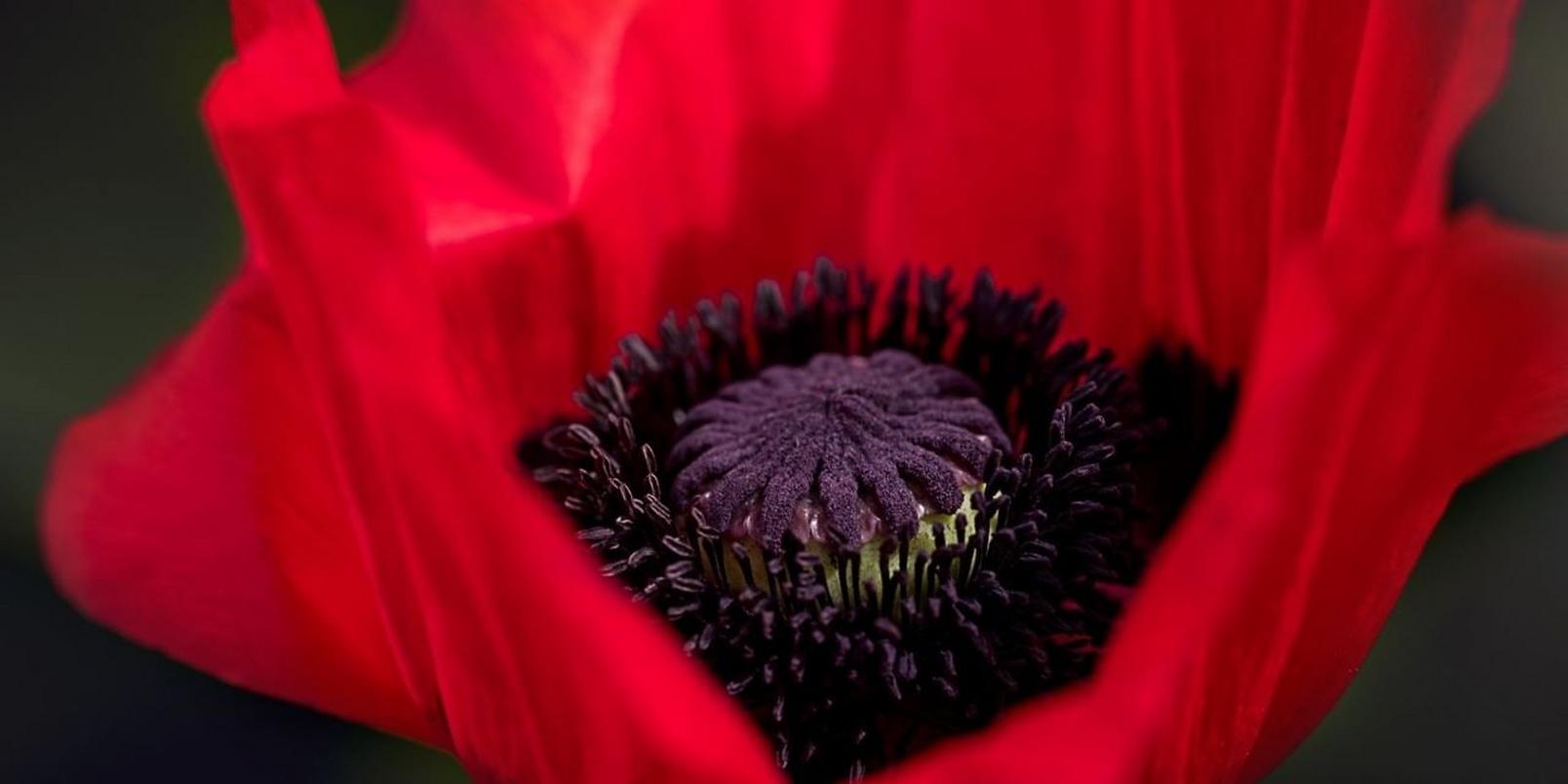 What type of poppy is a Remembrance Day poppy?
Corn poppy
This is the poppy we associate most with Remembrance Day. Also known as the field poppy and Flanders poppy, this variety is native to Europe and is normally found growing wild in agricultural fields. Look out for this variety of poppy next time you're out for a drive in the countryside, these large red flowers have four petals with black spots and the base.
Now that you're clued up on poppy day and the meaning behind these important flowers, you'll understand why these blooms are now such an iconic symbol of remembrance.