Buttonhole Ideas for the Groom
9th December, 2017
The tradition of wearing a buttonhole at weddings originates from ancient Greece when bride grooms would pin a small arrangement of flowers, usually mixed with fragrant herbs, close to their heart in order to ward off any evil spirits which may wish to turn their hearts against the bride. Nowadays, buttonholes are no longer shrouded in superstition but are seen as a mandatory part of the groom's wedding attire. Just like wedding bouquets and corsages, buttonholes can be created using many different varieties of flowers, foliage and accessories and can be tailored to complement any wedding theme or colour scheme.
Here's just some inspiring ways to transform your groom's lapel on your big day…
Floral Jewels
There is nothing in the rule book to say that the groom's and usher's flowers can't be as eye-catching and individual as the bride's. Each one of these buttonholes is refreshingly different yet they all co-ordinate together for a picture perfect photo line-up.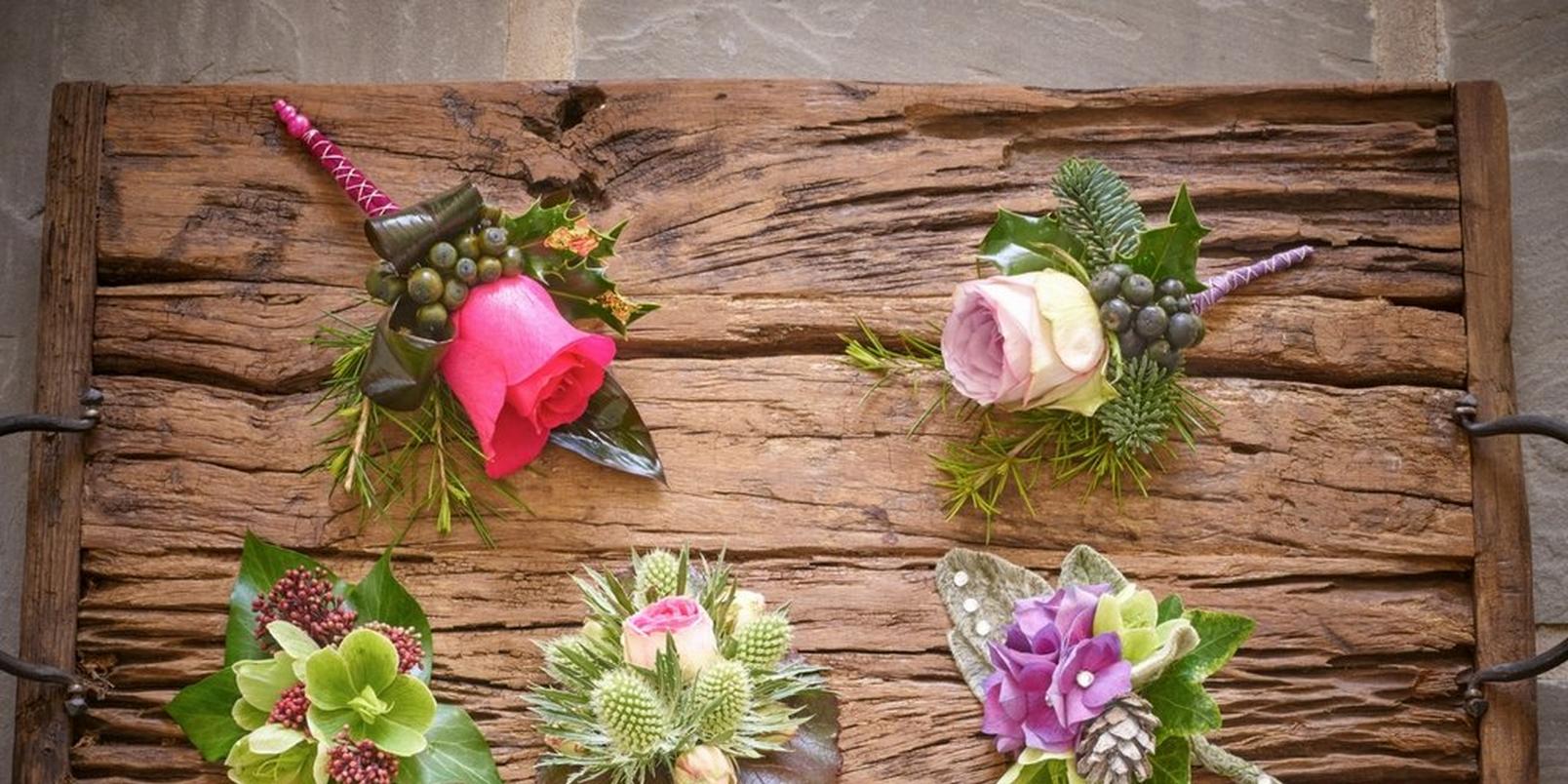 Fiesta
These vibrant buttonholes will certainly add a pop of colour to the groomsmen's attire. We love the idea of giving each gent a different flower to show off their individual personality.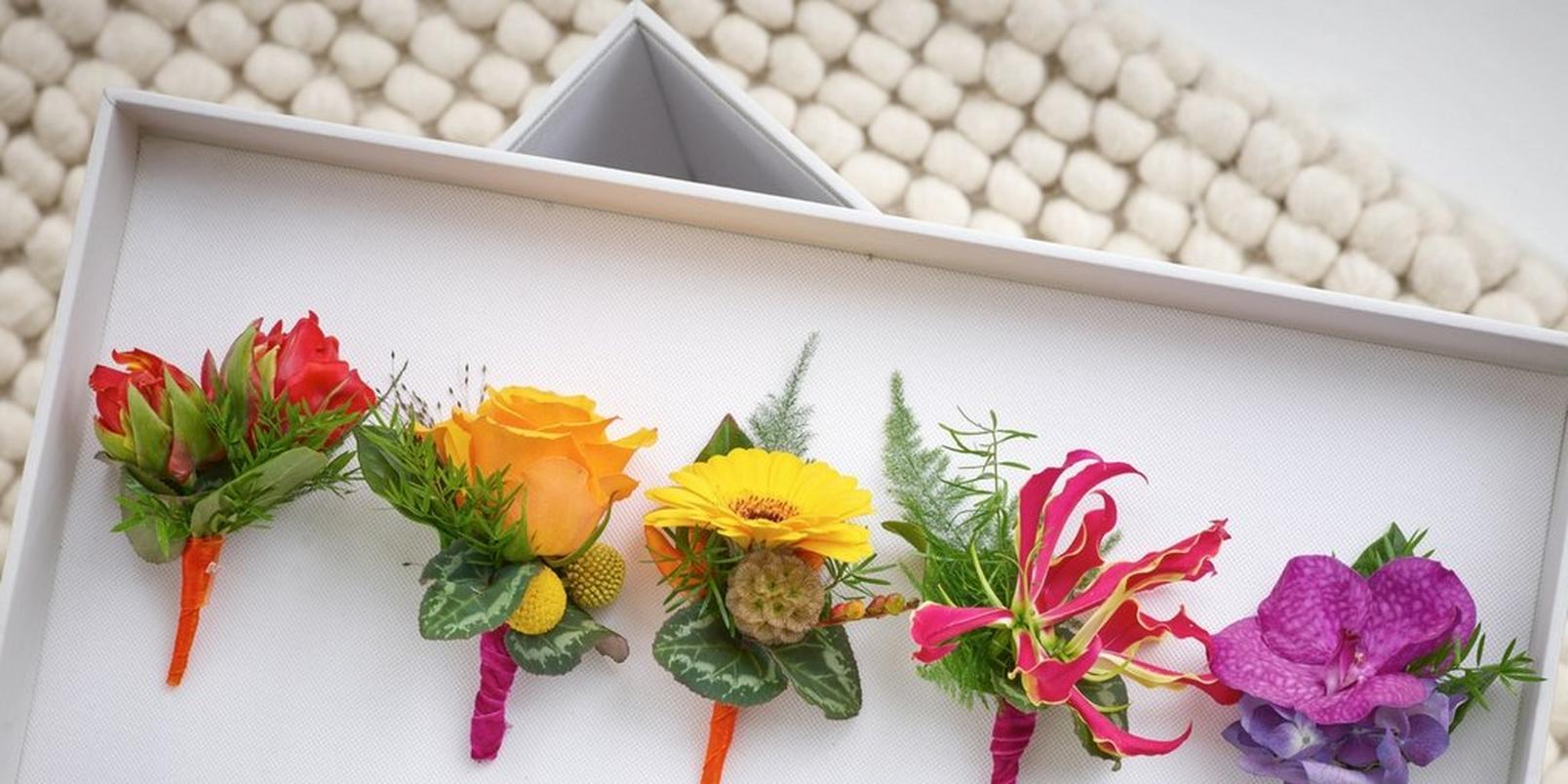 Prince Charming
These pretty pink and blue buttonholes are a modern take on the classic fairy-tale wedding. Beautifully constructed with incredible attention to detail, each one is finished with co-ordinating satin ribbon, pearl pins and a glamorous gold tipped feathers.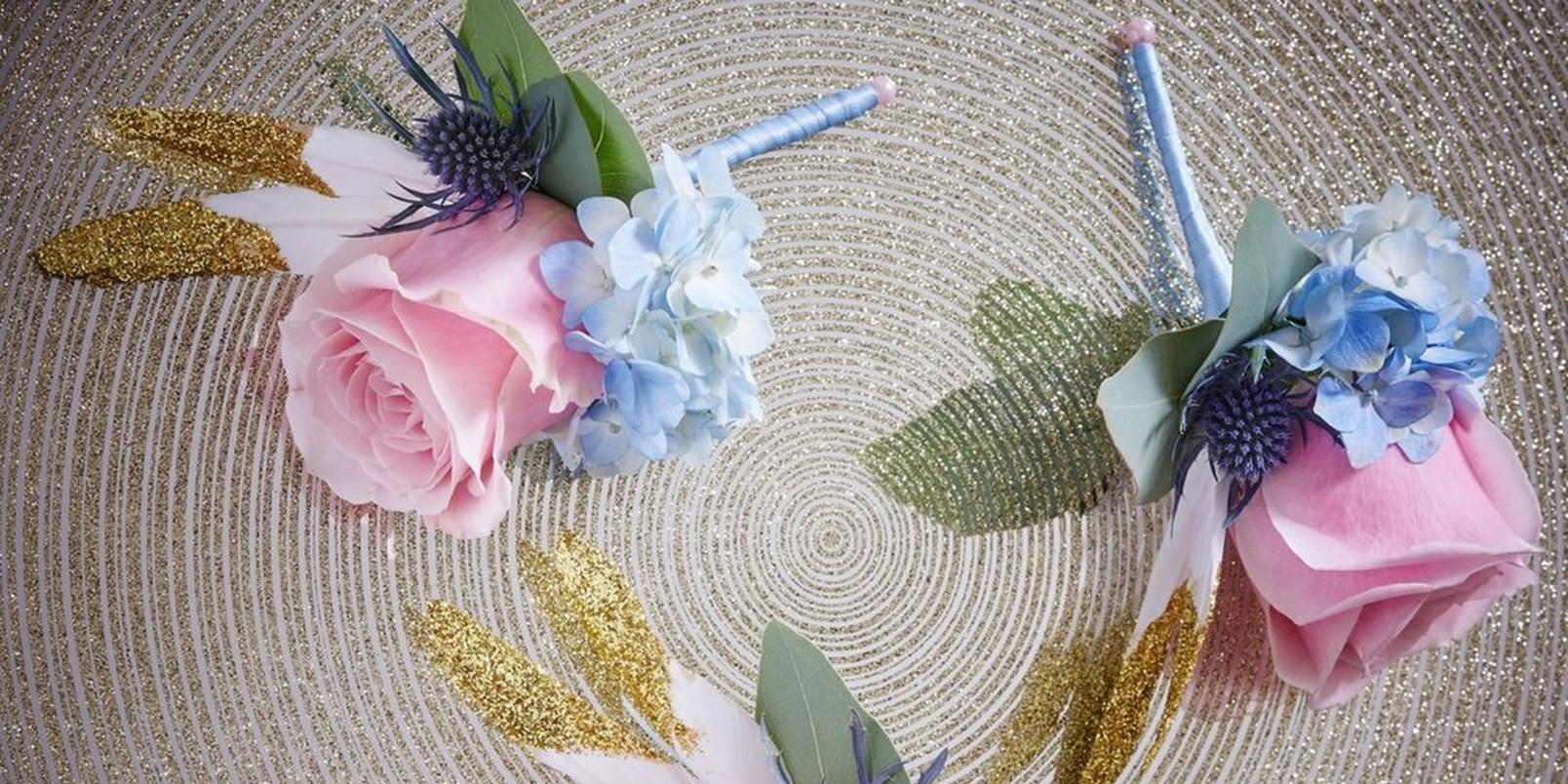 Sunshine Chic
This 'pocket square' is a modern twist on the traditional buttonhole and would suit a groom or bridesman who dares to be different. The eye-catching design has been created using yellow ranunculi, craspedia and stunning 'Penny Lane' roses.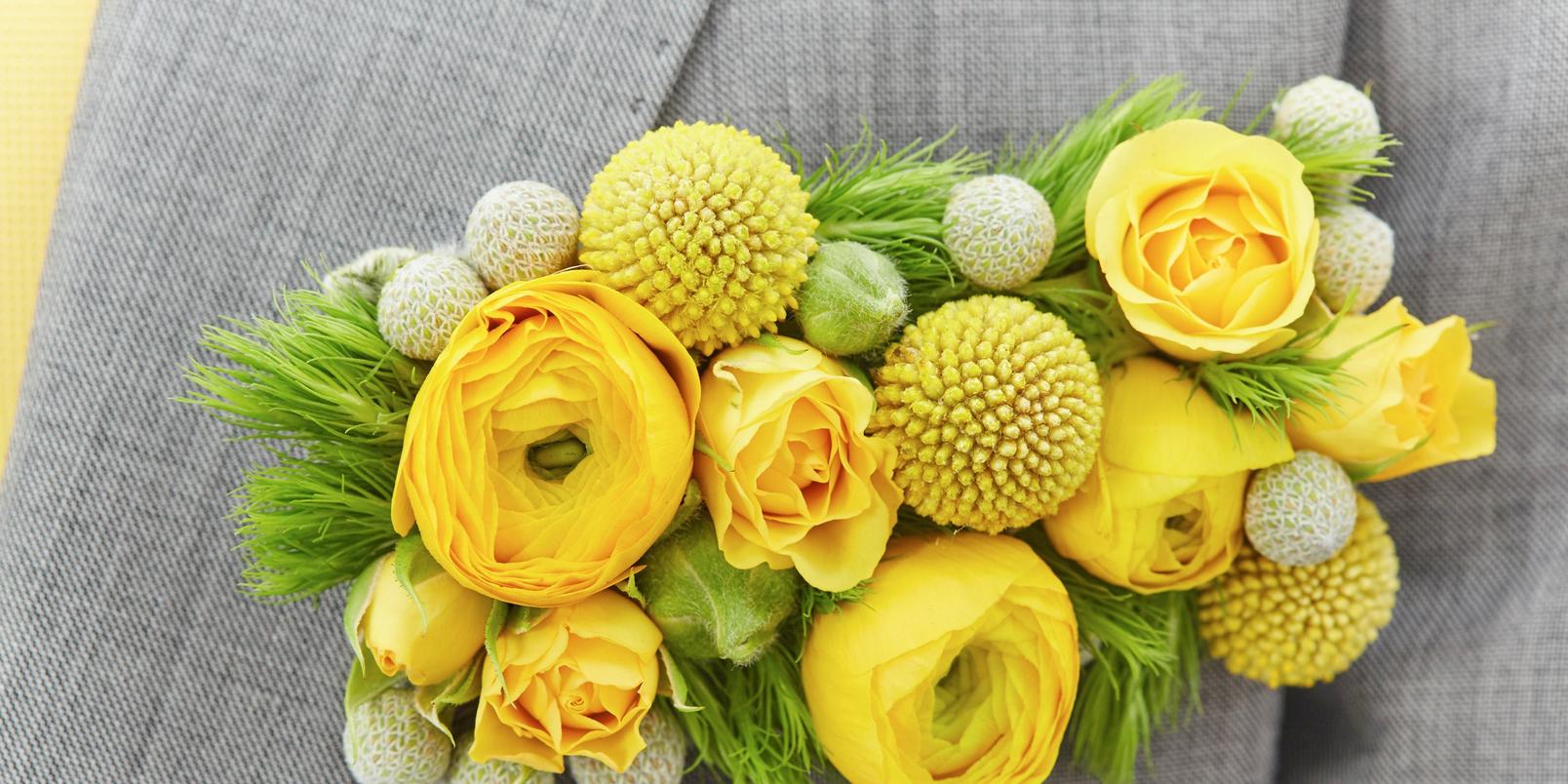 Glacial touch
Roses are a popular choice for buttonholes. Here, the snowy white 'Avalanche' variety has been combined with cool blue and silvery grey tones to create a sparkling glacial look. A great choice for a winter wedding.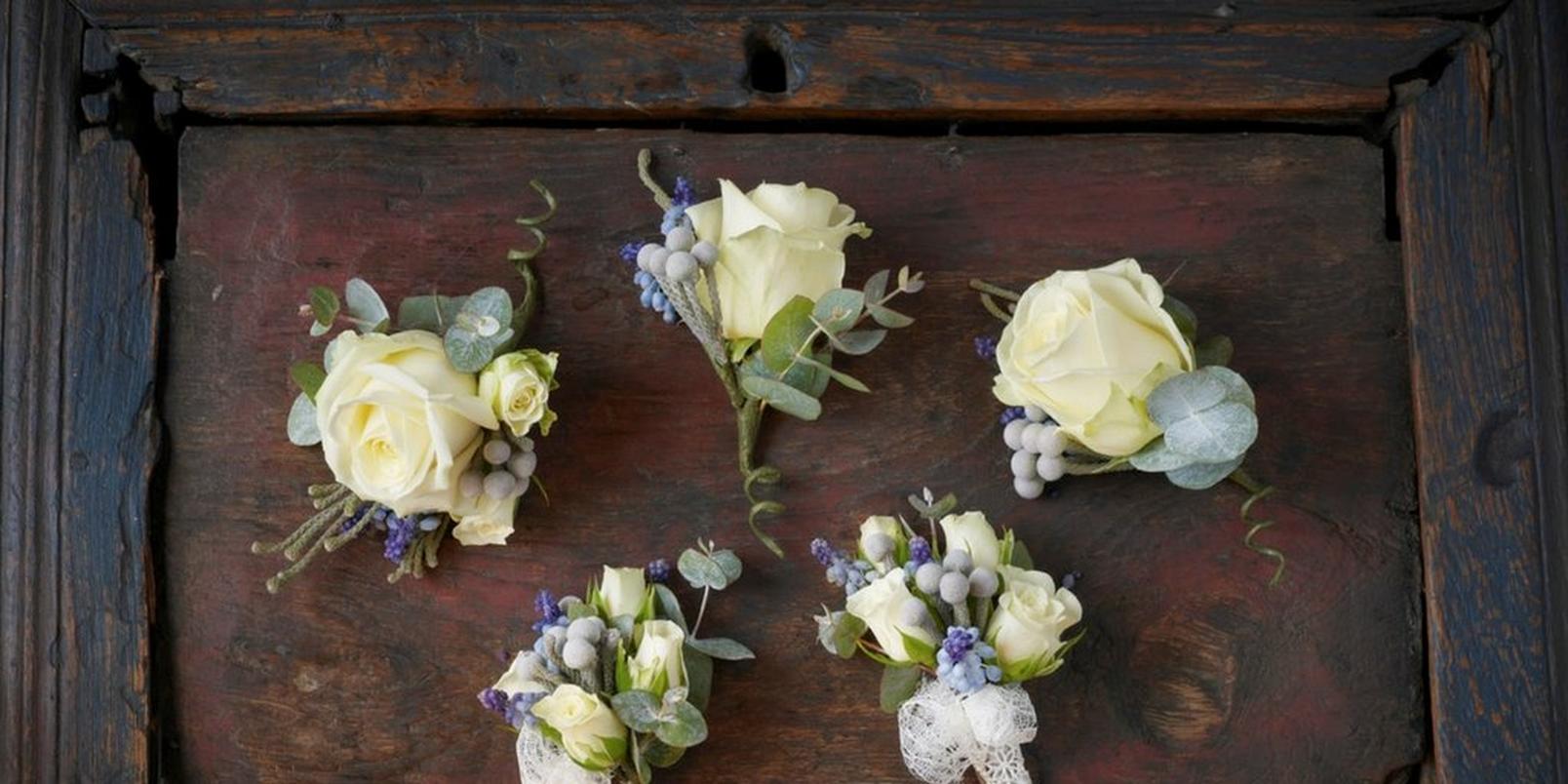 Fab foliage
Some couples are shunning flowers altogether on their big day in favour of herbs, foliage and other textured plant material. These rustic looking buttonholes include sprigs of wheat, berries and lavender, a lovely way to add a natural perfume to your wedding flowers.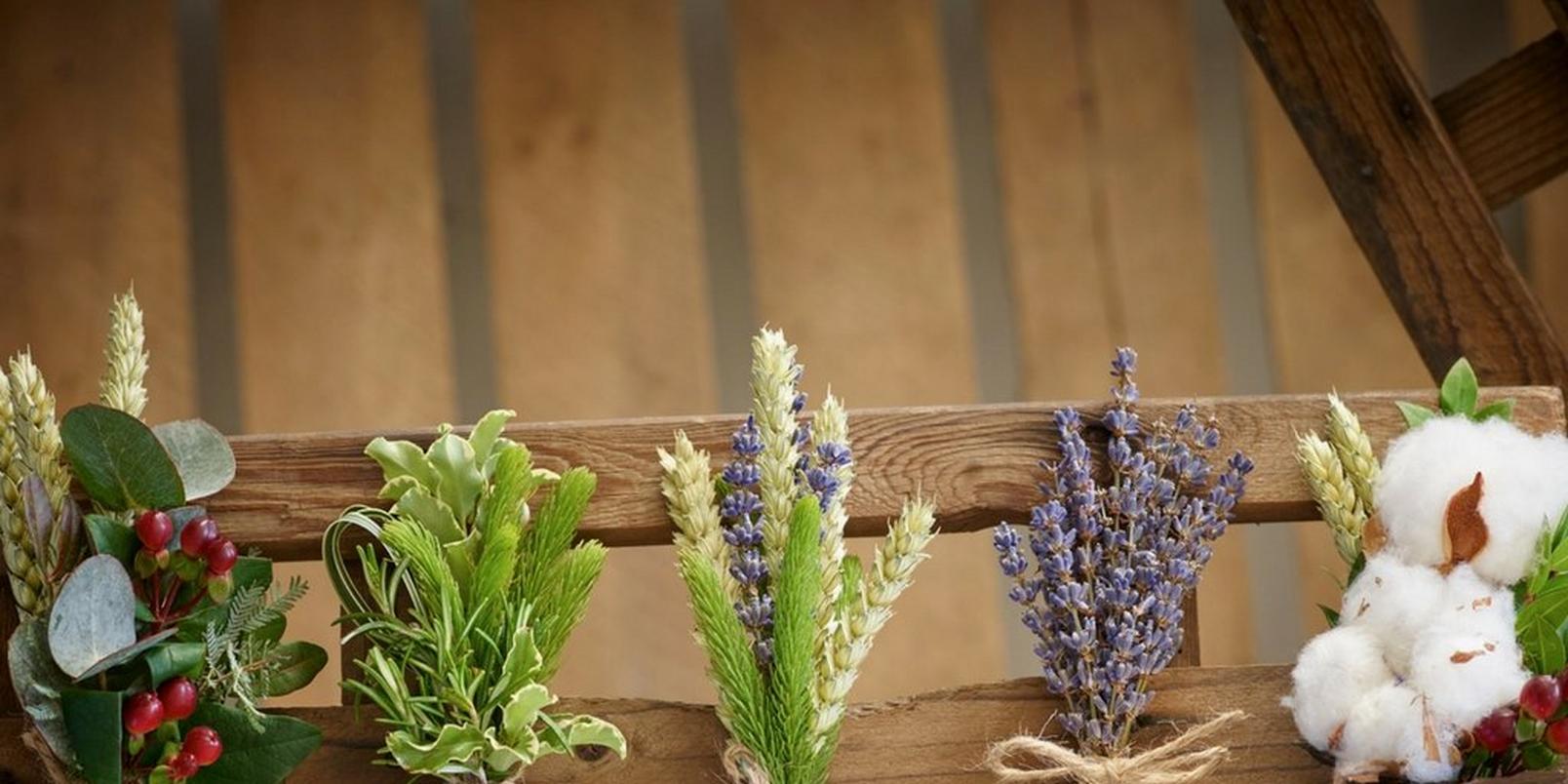 Strawberry sorbet
Pale peach and blush pink combine to spectacular effect in these lapel-worthy buttonholes. The two tone 'Miss Piggy' roses are the stand out stems and have been perfectly paired with cerise lisianthus.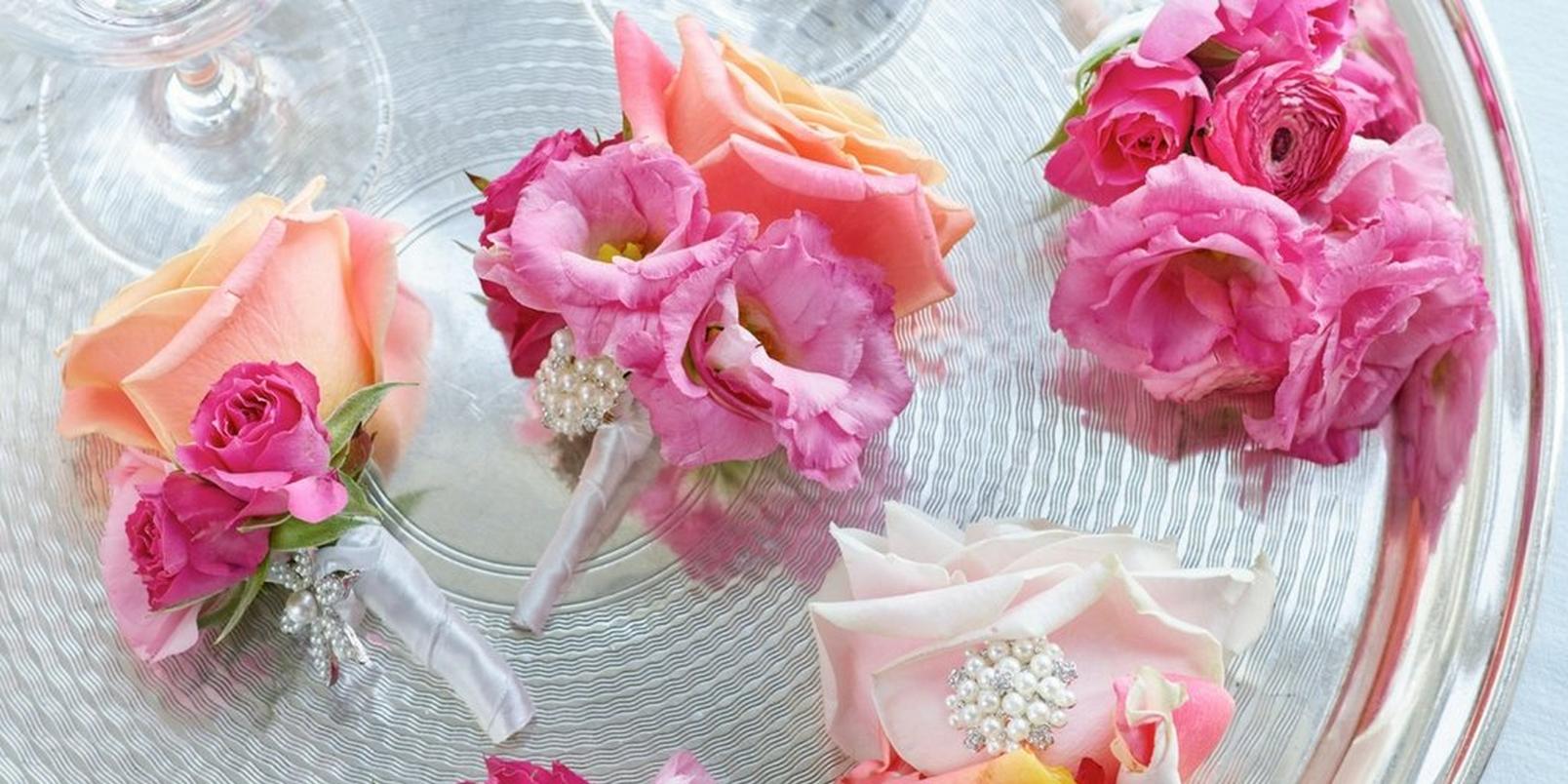 A touch of the exotic
This bold yet delicate design includes a selection of exotic orchids, twisted leaves and mini succulents. The hot colour palette and addition of miniature shells gives the whole look a tropical vibe – perfect for a beach wedding.