Ideas for Celebrating Her First Mother's Day
11th December, 2023
She's made it through the late nights, the early starts, the endless nappy changes and sicks down the shoulder – she's made it all the way through to her very first Mother's Day, and boy does that deserve some serious celebrating. Adjusting to being a mum can be a wild ride, and while we reckon new mums (and long suffering ones!) deserve recognition all year round, her first Mother's Day is your official chance to show her love, appreciation and serious respect.
To help with that, we've put together a bumper list of ideas for celebrating her first Mother's Day properly. Let's hear it for those sleep deprived heroes.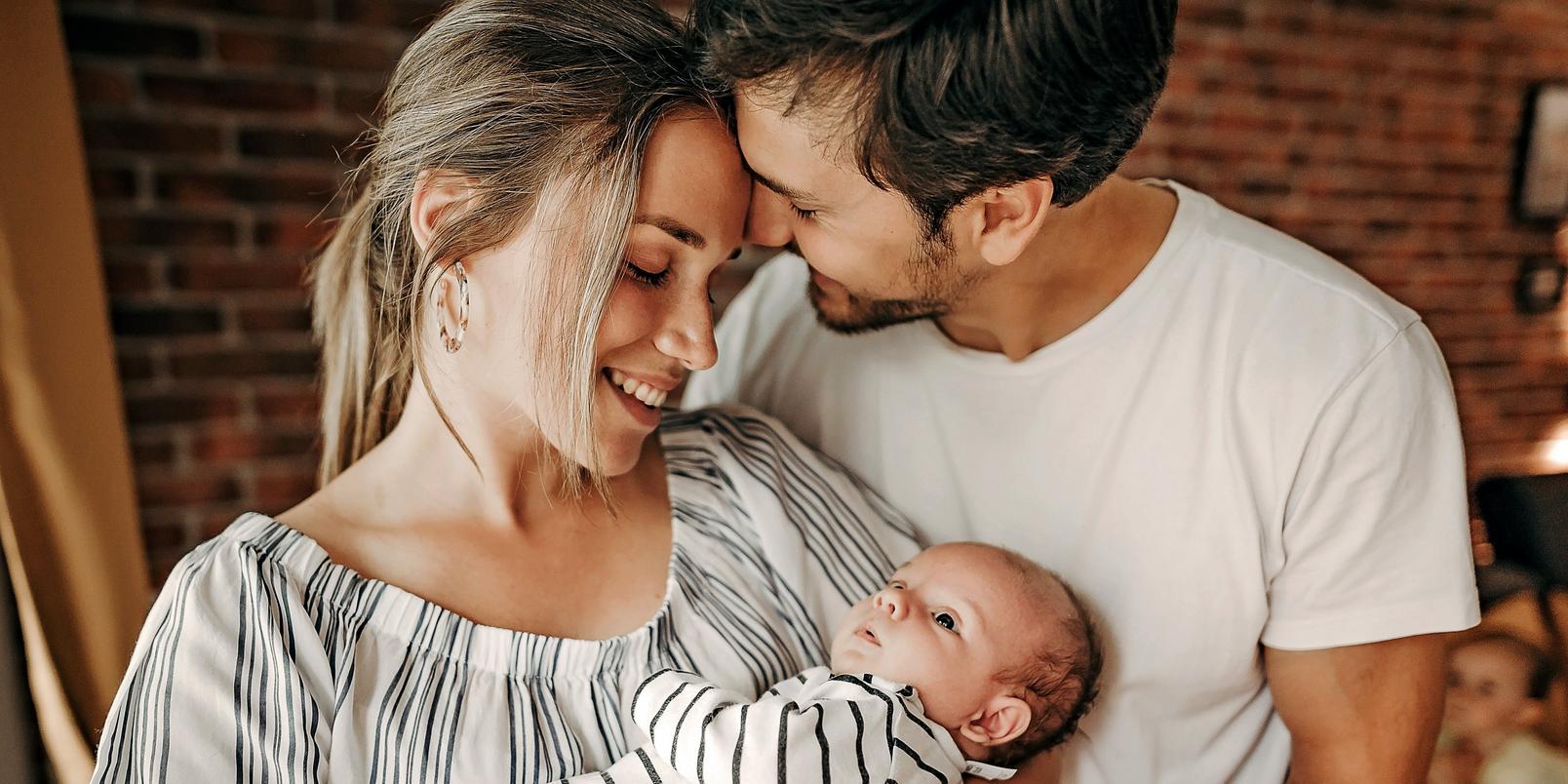 A day off!
Okay, we know once you're a mum it's for life, but that doesn't mean you can never have a breather. Her first Mother's Day is a great time to make sure a new mum has a proper rest – a throwback to life pre-little people. We're talking a lie in if she's a sleep fan, or time at the gym if she misses getting out and about. We're talking dinner that doesn't involve little pouches or jars or wiping down endless surfaces. We're talking about uninterrupted time to do whatever the heck she likes.
R&R at home, or away
If you've got the budget to splash the cash, book her a spa trip. Make sure all she needs to decide is how firm the massage pressure is, or whether she'd like a face treatment or not – you take care of the rest, the where, whens and how she gets there. The relief of not having to plan or make decisions, plus the relief of a lovely spa is a truly special present. But if your budget won't stretch that far, don't panic. You can bring the spa to her. Track down some pamper bits and bobs like face masks, bath salts, soothing music, and candles and set her up a personal spa at home, you might even be able to snag a local masseuse to pay a visit (a fraction of the cost of a full spa day).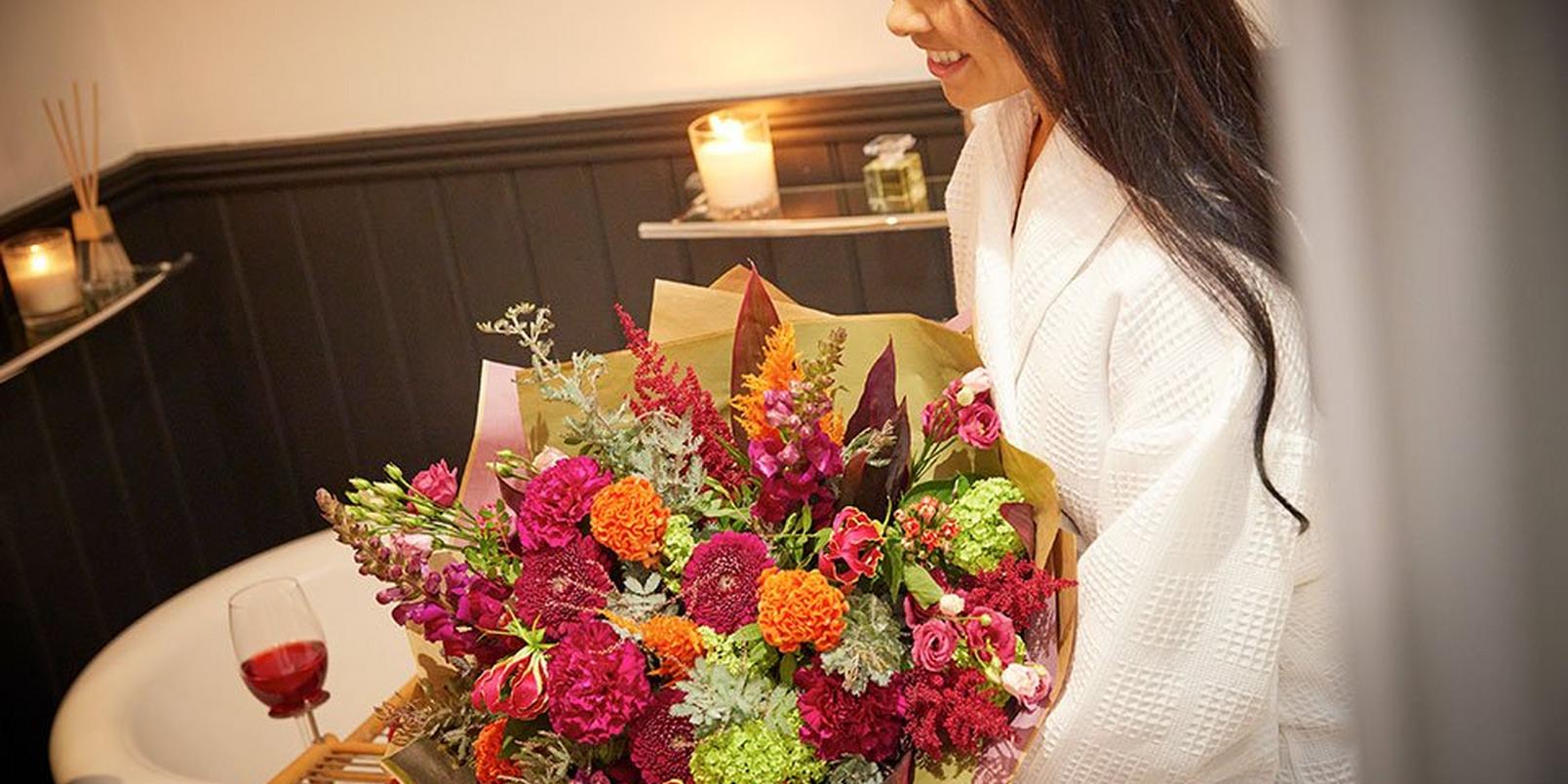 A class or subscription
Lots of women feel like they lose a sense of their identity when they become a mum. If you're supporting someone who's just had a baby it's a fact worth remembering: they're a person first, a mum second. Their first Mother's Day is a good chance to show them that you (and they) can put their needs first, and that they still have an identity beyond 'mum'. We love the idea of booking them a class or getting them a subscription related to a hobby they used to enjoy, or might struggle to have time for, or even booking something they've always talked about doing.
Flowers
You might have guessed these would feature, but blooms really are a brilliant gift for a new mum – but remember, not every bouquet is made equal. For a new mum aim for Mother's Day flowers she won't have to fuss over one bit. Ours are all perfectly pre-arranged by a florist (made using blooms just right for Mother's Day too), so there's no need for fiddling and fussing, and in fact her local florist should even be able to deliver them in a vase, so she really won't need to lift a finger.
A selfcare advent calendar
Like we said earlier, one day just isn't enough time to appreciate all mums do for us – so why not act on that and make it longer? We love the idea of making a selfcare advent-type calendar for new mums. It doesn't have to be bursting with pricey goodies, maybe just a facemask here and there, or a nice candle, or something tasty. These little gifts can be regular reminders to her she can (and should!) take time for herself, as well as being tokens of your love and support.
A book (and time to read it!)
Or a movie or series and time to watch it (and we're not talking about another episode of Hey Duggee, or the 50th re-read of The Gruffalo!) A new mum needs time to wind down and enjoy entertainment meant for adults (another good reminder she has an identity beyond mum). Track down a copy of one of her old reading favourites and make sure she's undisturbed for an hour at least, or queue up her favourite films, get in the popcorn and get a sign for the door that says 'no kids allowed'!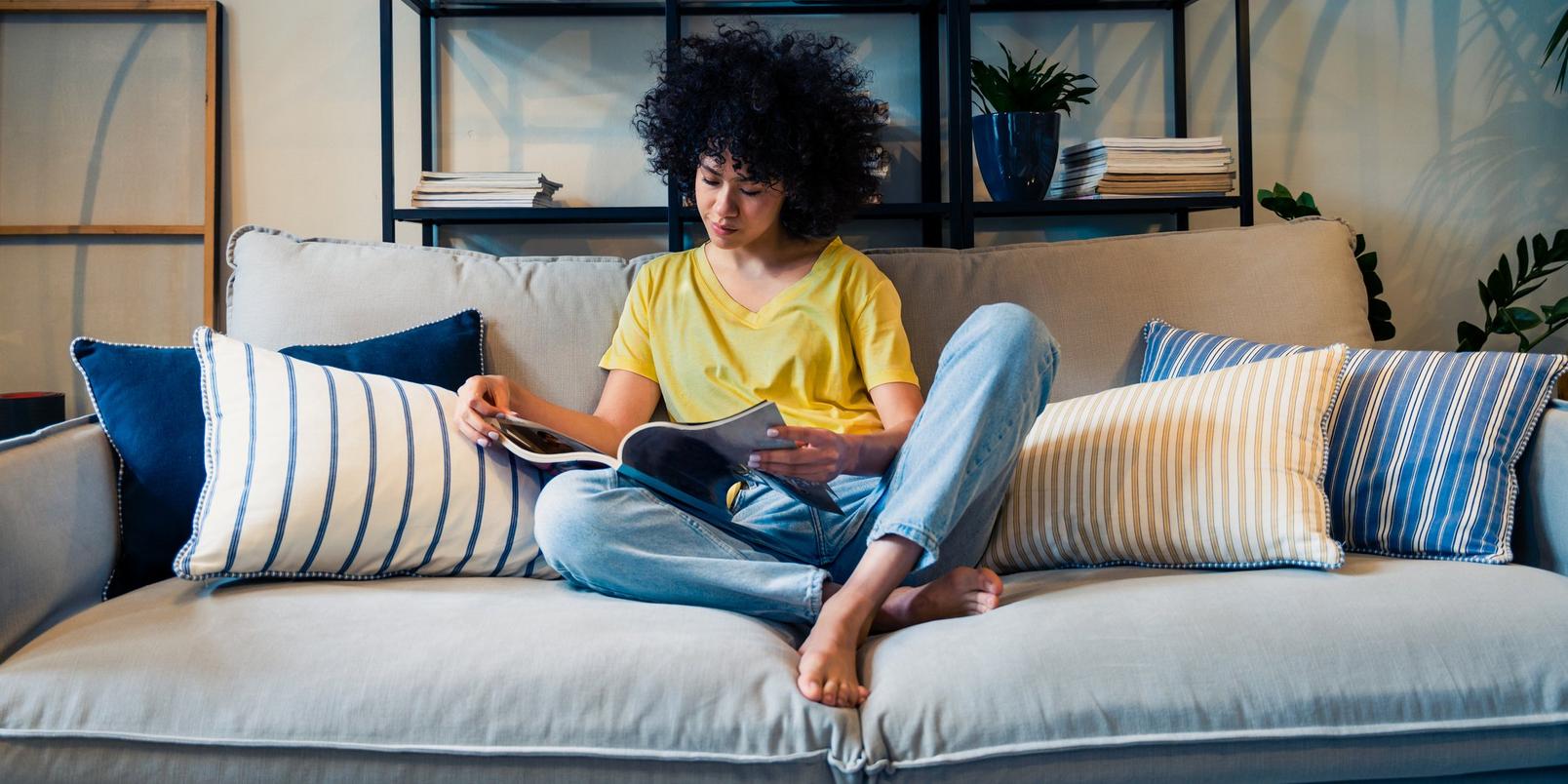 Tasty treats
Fight back against all the nonsense new mums face about 'getting your body back' and make sure she has some seriously tasty treats for Mother's Day. You could track down her favourite snacks and bundle them into a hamper, or cook up her favourite feast of a meal (yup even if it's something like a full Christmas dinner) or make sure she has enough stock of her favourite chocolate to last a year. Hmm, maybe you could sort out this writer that as well?
We hope you've had plenty of inspiration from our list, but we'd love to hear more ideas. Are you about to celebrate your first Mother's Day – what gift would you absolutely love? Or maybe you've had a Mother's Day present go down a treat and can share some tips. Either way we'd love to hear from you, get in touch in the usual social media places.