Flower Arranging for Mindfulness
3rd September, 2018
It's a busy world. We multi-task, balance social lives (and several social media accounts) with work and home life, all while keeping on top of a long list of responsibilities. But in the rush to accomplish necessary tasks, and through too much focus on worries about the future or the past, we can find ourselves losing our connection with the present moment—missing out on what we're doing and how we're feeling.
WHAT IS MINDFULNESS?
Mindfulness is the self-care practice of focusing your awareness on the present moment, and has been found to be effective in stress reduction and overall happiness; much like a bouquet of flowers.
To celebrate World Mindfulness Day on 12th September, we have partnered with SANE, a leading UK mental health charity, to help people to become even more mindful and feel more joy in their everyday lives.
We conducted some research with SANE and found that Brits are stressed; with nearly a quarter of those surveyed admitting to feeling stressed more than once a day. However, 71% think that mindfulness is important in their lives and, on average, Brits are practicing mindfulness once every two to three days per week, which shows how receptive people are to this meditative exercise. The research also found that people find relaxation in their everyday lives, with over a third of respondents citing listening to the rain, getting into pyjamas after a long day and being in nature as things they find the most relaxing.
THE FLOWER ARRANGING KIT
Using this research and with the help of SANE, we wanted to create something which would inspire people to find another way to relax that was simple and rewarding, and so have created the Mindfulness Flower Arranging Kit, to bring together the practice of mindfulness and flowers and encourage people to take a few moments for themselves via the medium of flower arranging.
The kit features an array of stunning fresh flowers which are guaranteed to impress; as well as a detailed set of instructions to ensure you have the most mindful experience.
THE COLOURS
The calming blue and purple stems were chosen for their stress and anxiety alleviating properties and also to promote creativity. Blue Iris and Veronica are soothing and help reduce tension in your mind. Lilac Roses, Purple Freesia and Purple Lisianthus colours help with depression, calming the mind and soothing mental illness and nervous disorders.
THE SCENT
The Freesia, Lavender and Eucalyptus scent is calming and relaxing. Lavender is known for reducing anxiety, stress and the calming Eucalyptus stimulates the immune system and clarifies the mind.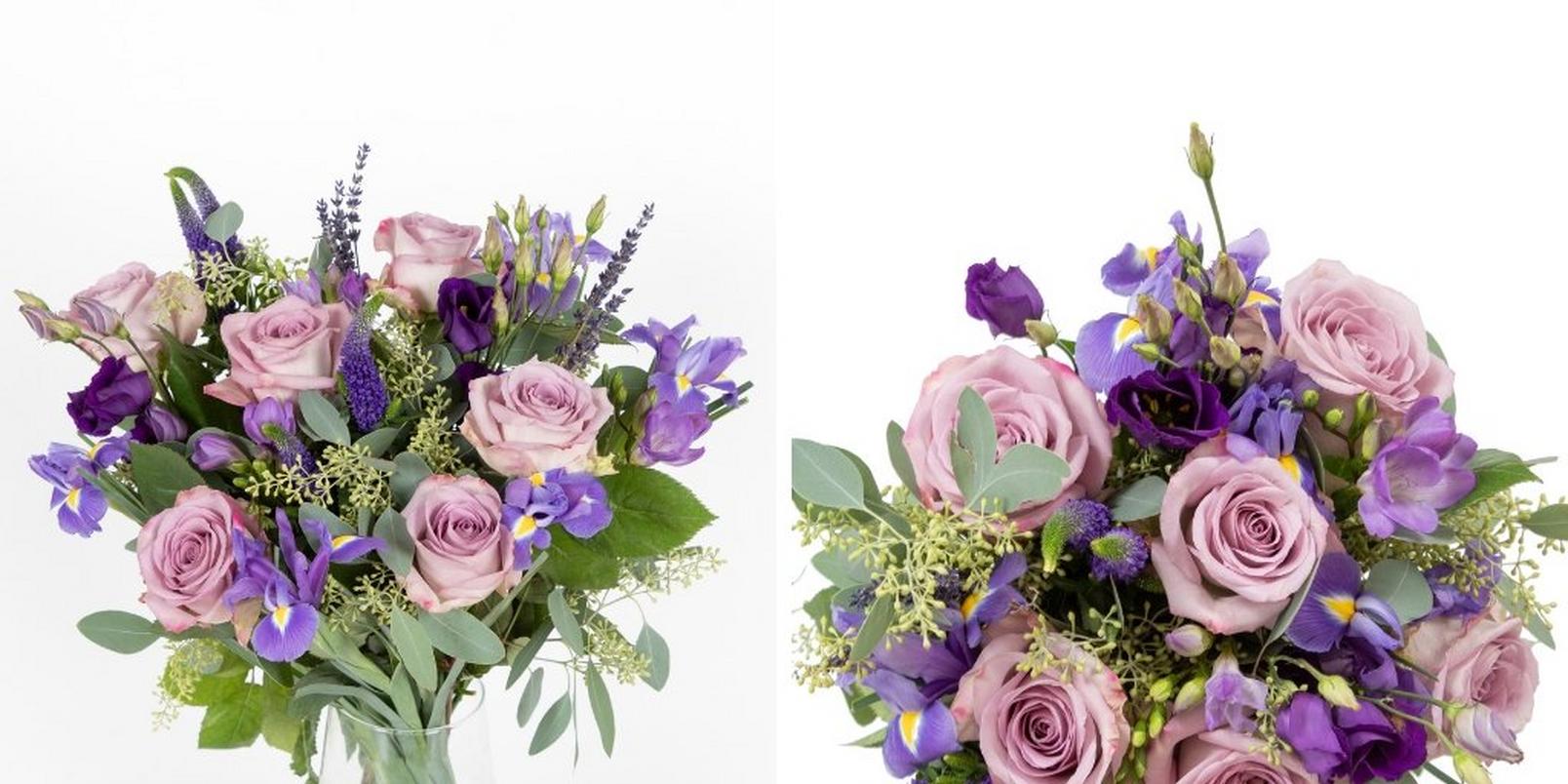 We will also be hosting an exclusive mindful flower arranging workshop, where attendees will be led through a meditative and relaxing class by a representative from SANE and one of our leading florists.
SANE offers emotional support and information to anyone affected by mental health problems through a helpline, Textcare and an online Support Forum where people share their feelings and experiences.