How To Choose Your Wedding Flowers
11th September, 2017
Flowers play an important part in any wedding; they help set the tone for a celebration, carry your chosen theme and create a beautiful setting. For many brides-to-be knowing where to start when it comes to choosing your wedding flowers can be difficult so, before you head out for your first florist consultation, read our expert guide...
When should I start thinking about my wedding flowers?
Right away! Flowers should be a big consideration for your special day. Choose them wisely and not only will they enhance the beauty of your wedding dress but create a picture perfect setting for your celebration. In terms of finding a wedding florist, start your research a year before your wedding date and make your first appointment once you have chosen your bridal gown and wedding venue as these will be two important factors your florist will need to take into consideration when discussing ideas for your big day.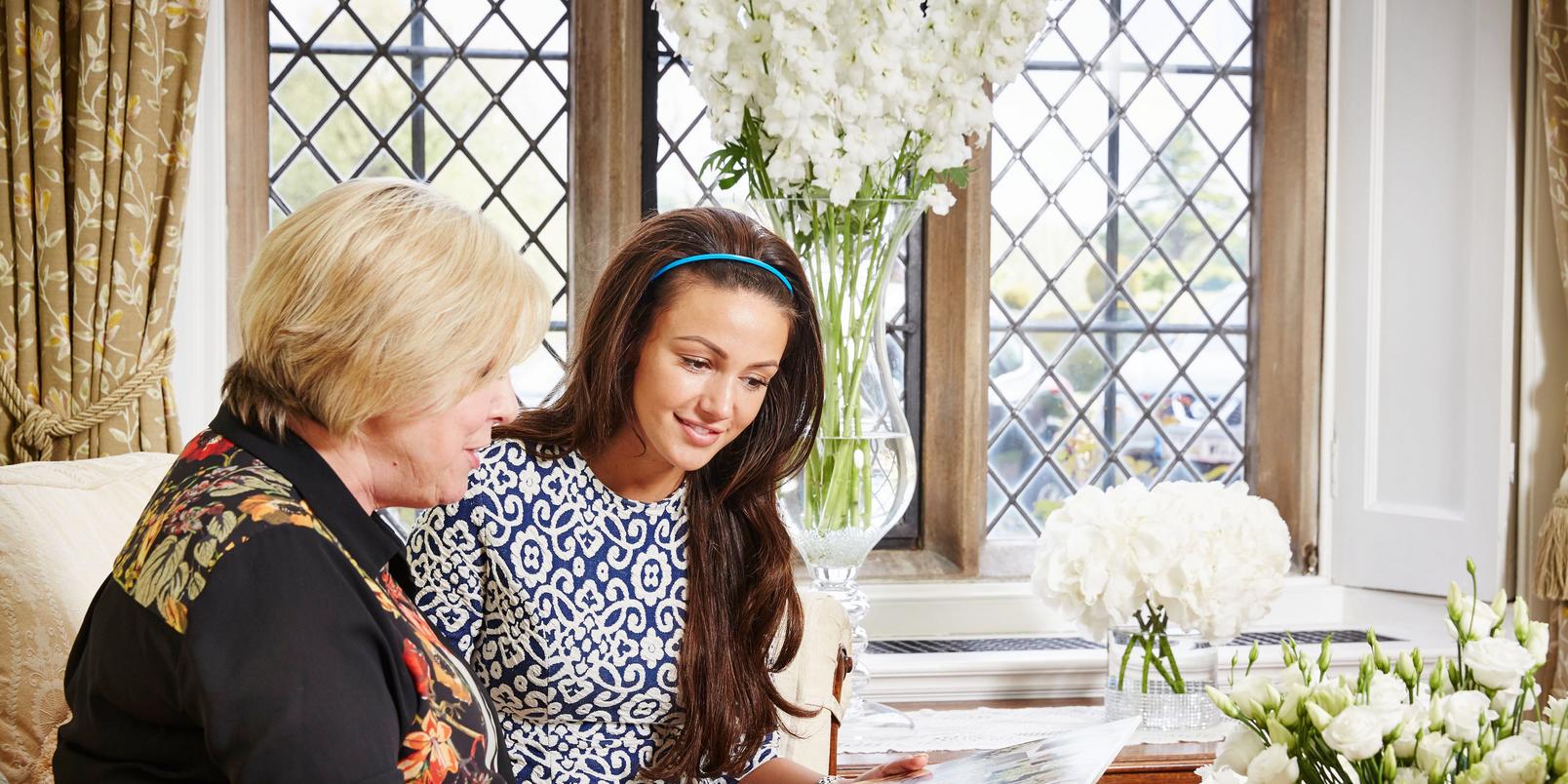 Where should I look for inspiration?
Blogs, social media and wedding sites are brimming with big day inspiration so get exploring. Create a wedding flowers board on Pinterest and start pinning ideas as you go- these will prove invaluable for your first meeting with your florist. You could even create a shared board and get input from your groom, 'maids or mum. If you prefer, take cuttings from bridal magazines and start a scrapbook. At a later date, you'll be able to add sample swatches of your chosen gown to give your florist a clear vision of your wedding day.
What flowers should I choose?
It's a good idea to take into account the time of year in which you will be getting married and consider which flowers will be in season. Seasonal flowers are not only cheaper and easier for florists to source they are also at their most naturally beautiful. That said, don't worry if your dream wedding flowers aren't in season when you are due to tie the knot, most flowers can be sourced all year round.
How can I make my wedding flowers personal to me?
As with every other aspect of the wedding, your bridal bouquet is an opportunity to add a distinctive and individual touch to your special day. One of the ways you could personalise your bouquet is by asking your florist to adorn it with jewellery loaned to you for the day by relatives. Lockets, charms, vintage brooches or other trinkets can all be incorporated into the design of your bridal bouquet. This could not only count as your something borrowed but is also a wonderful way to honour the memory of loved ones missing from your wedding day.
If bling isn't your thing then sometimes the flower choices alone are enough to convey sentimental meaning. For example the Duchess of Cambridge chose to include Sweet Williams in her wedding bouquet, no doubt a tribute to her gallant Prince. Other brides have asked their florist to include clippings from a grandmother's garden or a flower with a specific meaning for personal significance. For example, did you know that peonies represent a happy marriage?
Where can I find a wedding florist?
Start your search well before the wedding. The Interflora florist directory is a great place to begin and lists expert local florists in your area or those that are close by to your chosen wedding venue. Compile a shortlist of florists and plan to meet with two or three candidates. Take along a scrapbook of your ideas and ask the florist to show you examples of their recent work so you can get a feel for their design style. A good florist should be able to tell you whether your choices are realistic and to suggest suitable alternatives if certain blooms you have in mind will be unavailable or prohibitively expensive.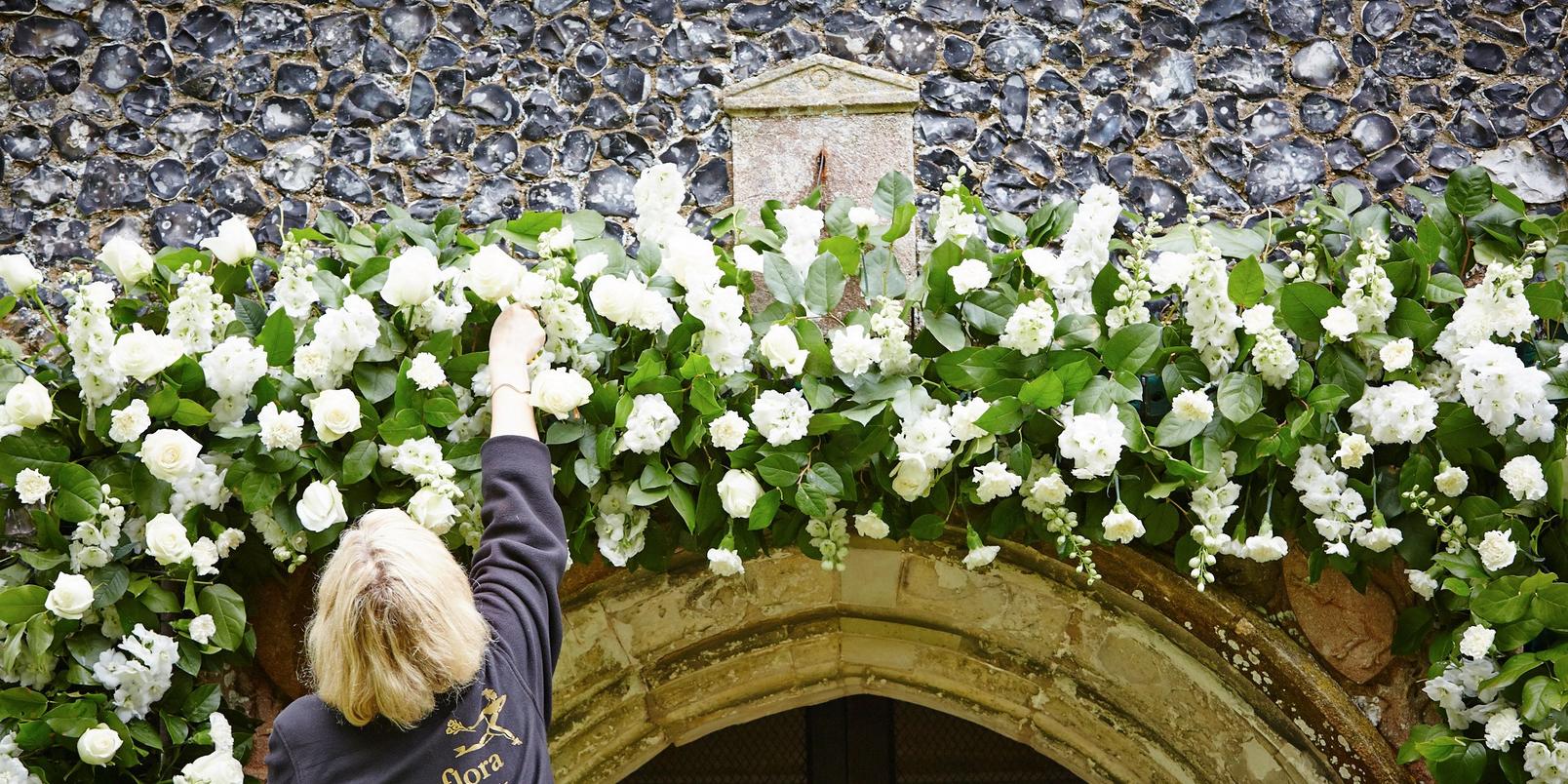 When should I book my wedding florist?
You should be looking to book your florist between six to nine months ahead of your wedding day. Remember good florists book up quickly, especially during the height of wedding season. Always get your booking confirmed in writing and be prepared to put down a deposit to reserve your date.
How can I make the most of my wedding budget?
Look for those blooms that are naturally in season at the time you're getting married as they are likely to be less expensive and have the benefit of being at the peak of their beauty, just as nature intended. If you are on a tight budget then trusting your florist to make recommendations on flower choices that can help you achieve the overall look and feel you want can go a long way. The other big tip for saving money is to make your arrangements go further by reusing the designs for the ceremony room at the reception venue. You'll need to discuss logistics with your florist but they will be able to advise you. For more helpful ways to save money on your wedding flowers see our blog post on the topic.