How to Make a Floral Hair Comb
4th June, 2018
A pretty floral hair comb is an understated alternative to the ever popular flower crown. They're the perfect way to accessorise your outfit and will add a touch of elegance to any wedding attire or prom dress. Here, we show you how to make your own in 7 easy steps.
YOU WILL NEED
1 x Black Bacarra Rose
2 x Cool Water Roses
4 x Pink Spray Roses
1 x Sprig of Amaranthus
1 x Bunch of Green Hypericum Berries
Ivy Leaves
Wire Comb
Florist Tape
Scissors
Florist Wire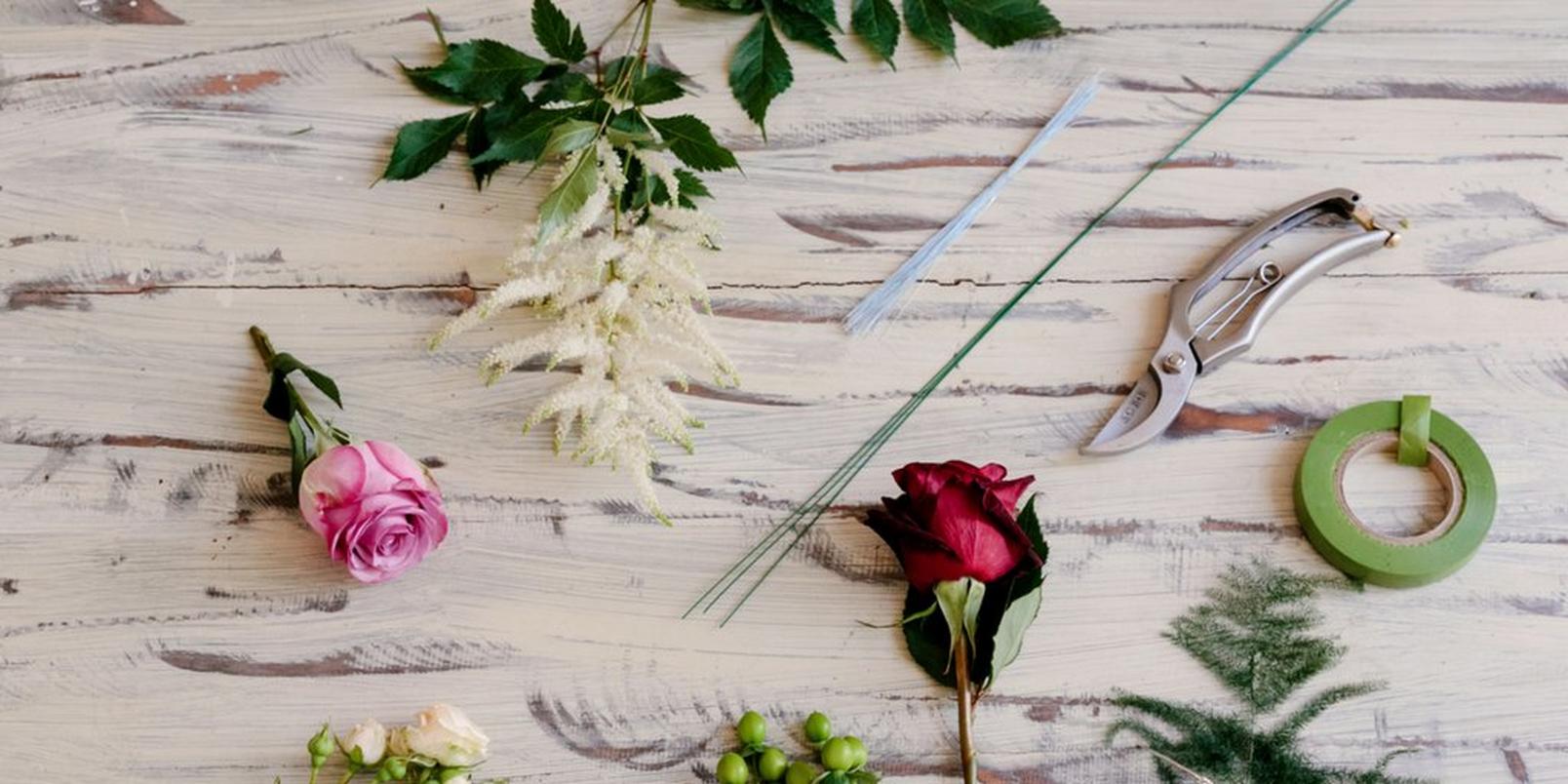 STEP 1
Using a pair of sharp scissors, cut the stems of the flowers and foliage to approximately 2 inches in length. Mount the flower heads onto florists wire by inserting a length of wire through the base of the flower head, just at the top of the stem.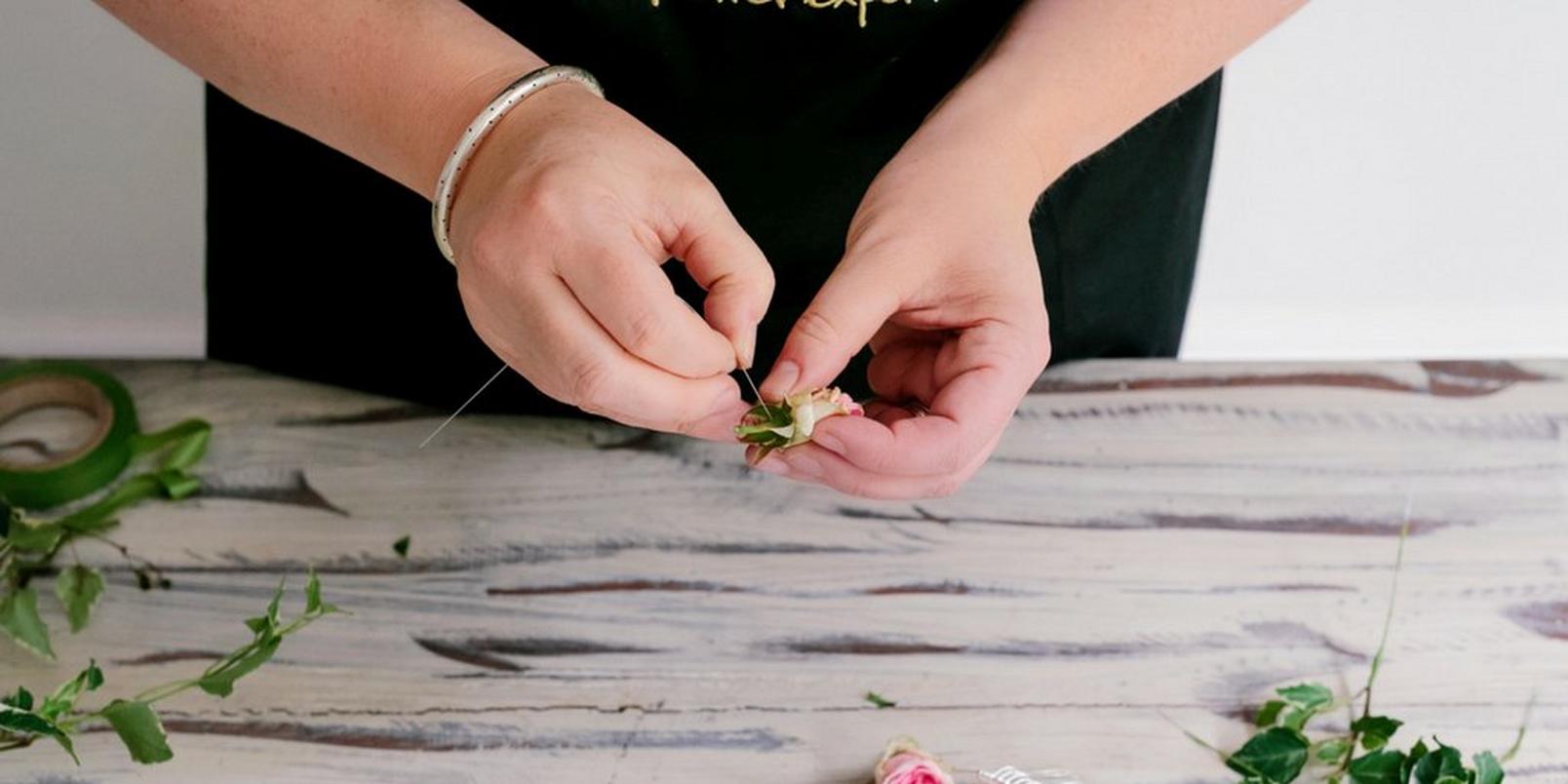 STEP 2
Fold the wire in half and wrap one end around the stem to secure.
Expert Tip: Wrap a length of florist tape around the stem and wire to create a clean finish.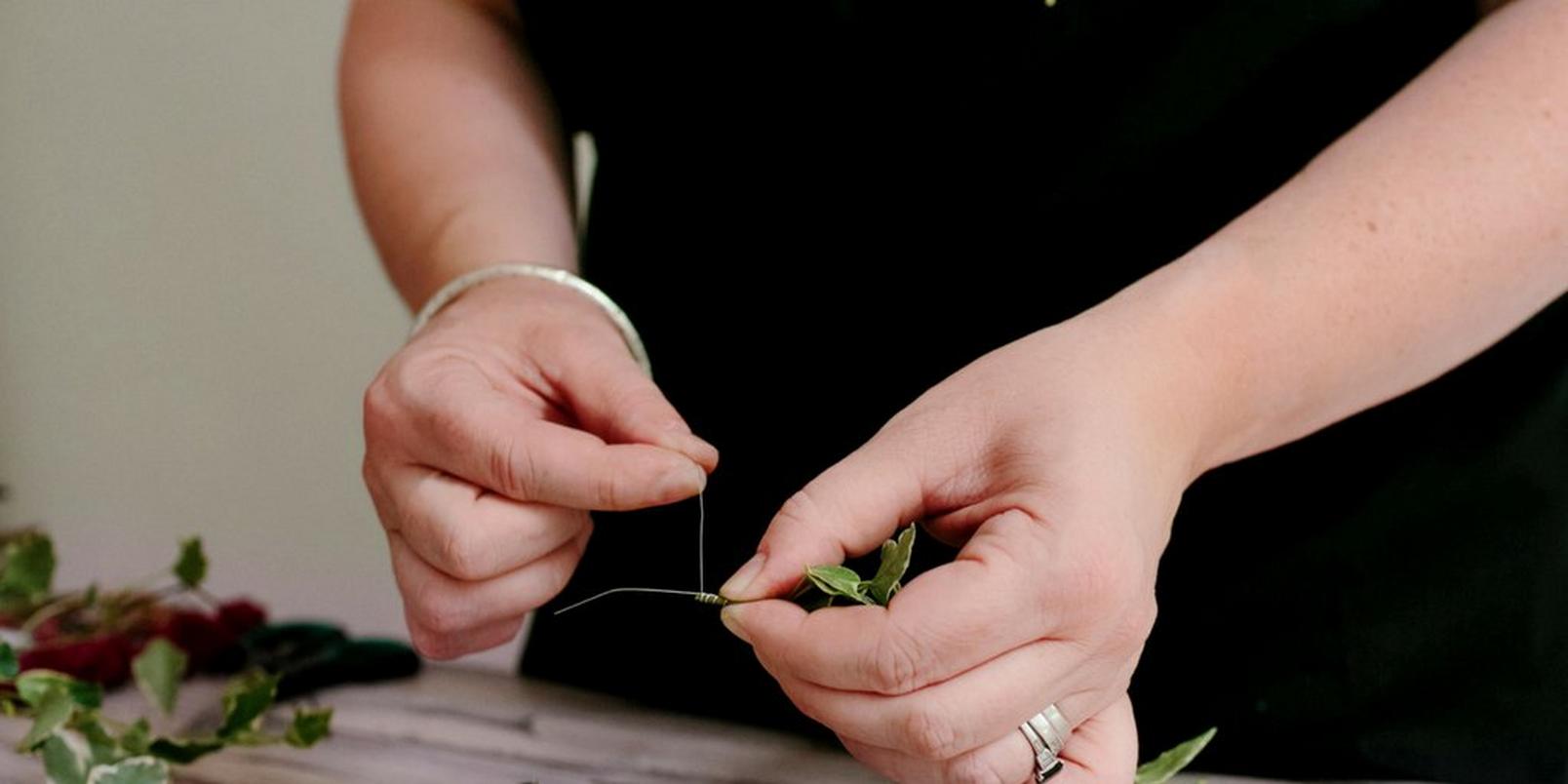 STEP 3
Repeat until all flower heads are mounted onto florist wire.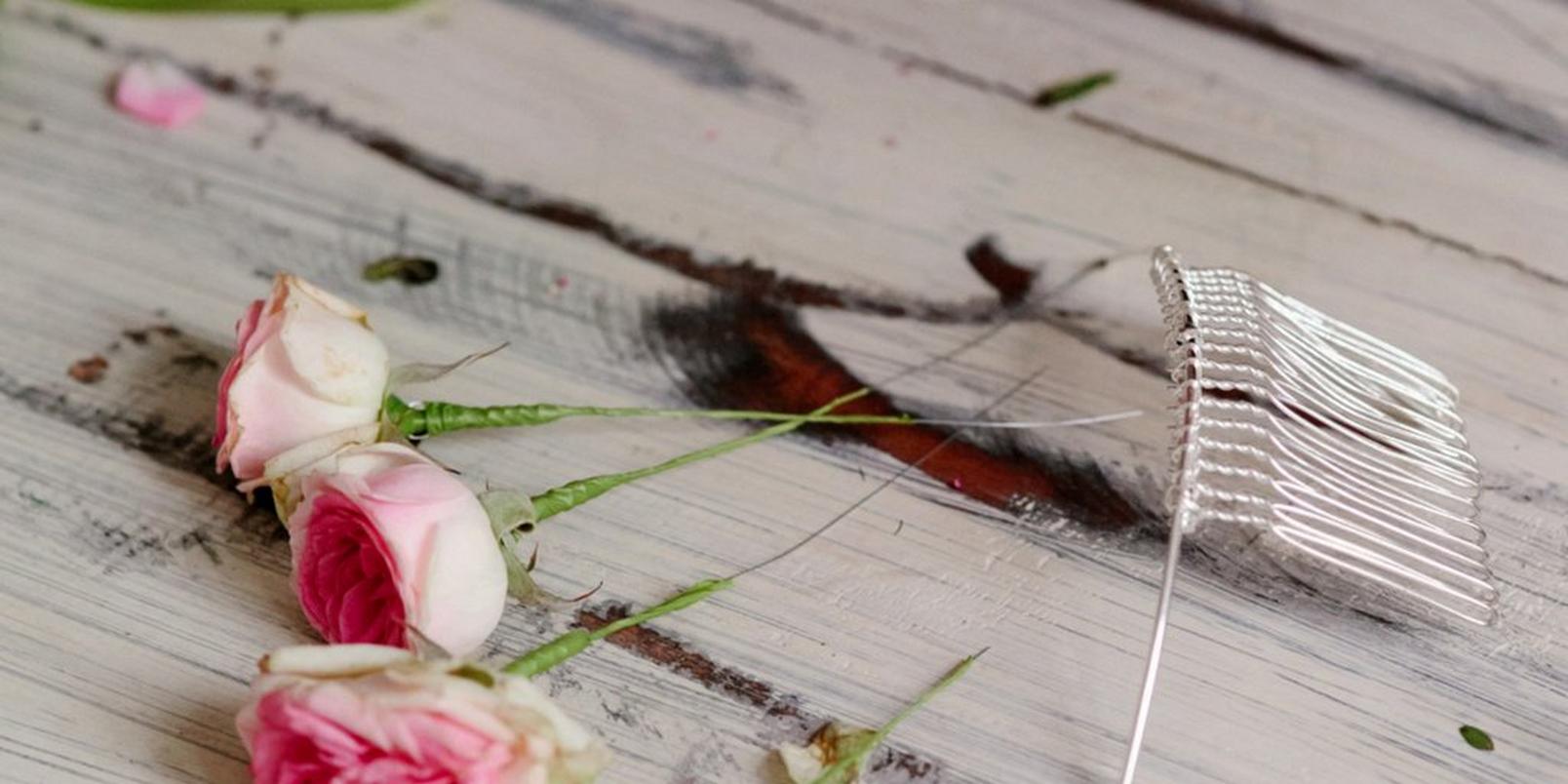 STEP 4
Begin to arrange the flowers into clusters, ensuring that flower colours, sizes and textures are balanced.
Expert Tip: Start the first cluster with a large black Bacarra rose in the centre, surrounded on each side by amaranthus and Cool Water roses. Add spray roses to fill in any gaps within the design.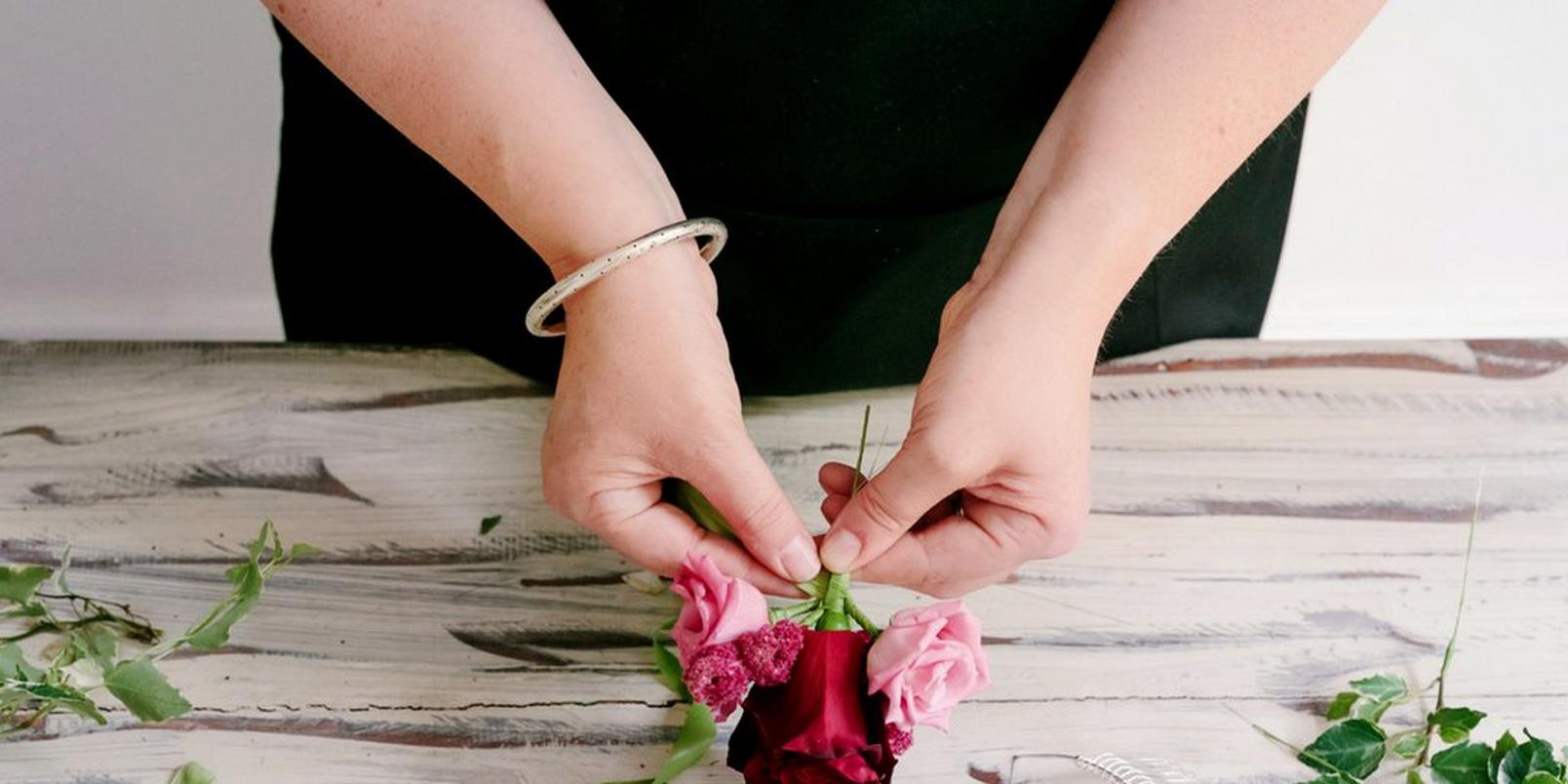 STEP 5
When you are happy with the arrangement, wrap a length of florist tape around the stems to secure.
Expert Tip: You can add to the cluster by simply wrapping florist tape around more flower heads to secure the blooms together.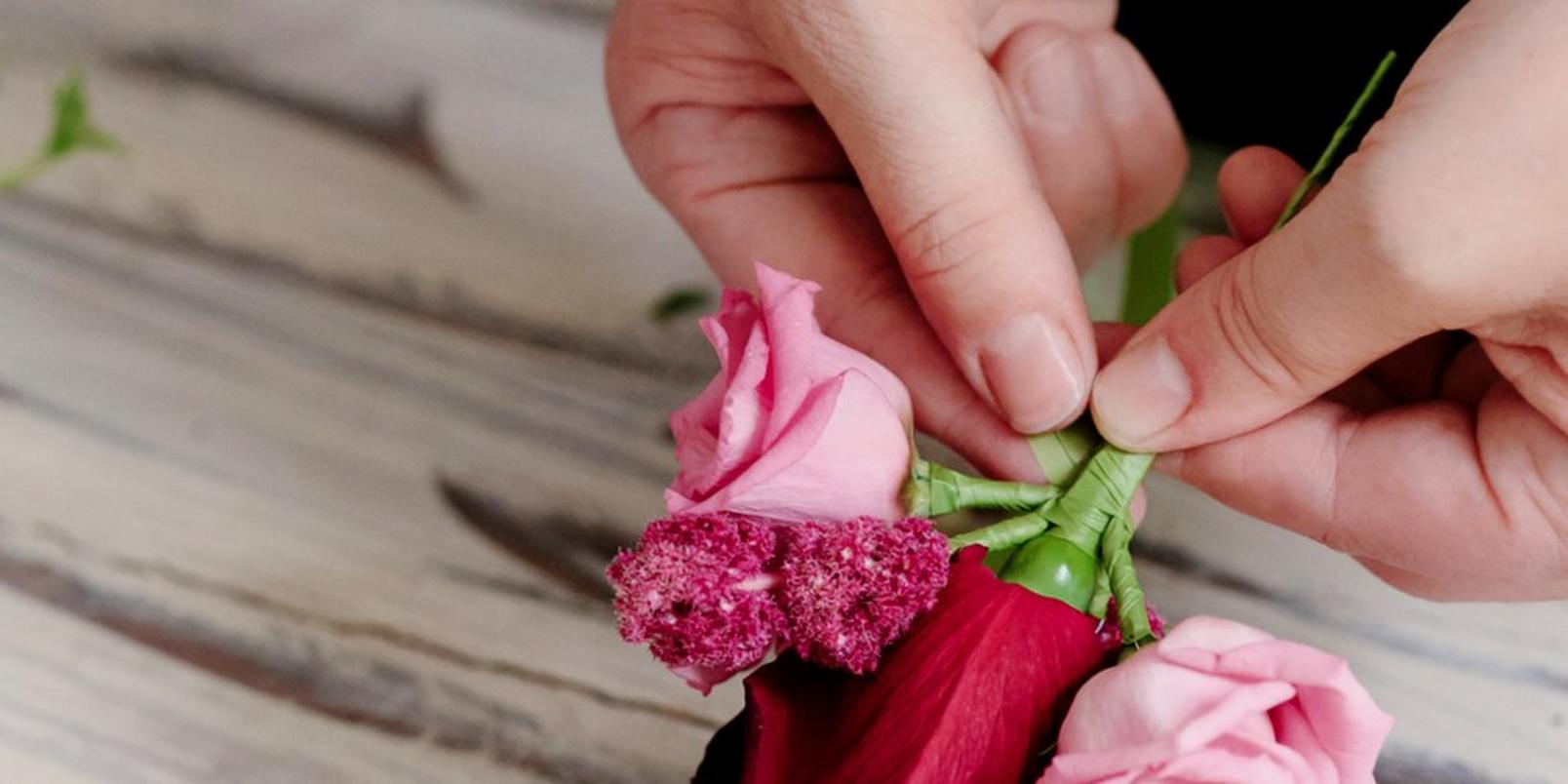 STEP 6
Attach sprigs of ivy leaves to frame the flowers, again by wrapping tape around the stems.
Expert Tip: The cluster of flower heads should sit in the middle of the comb to create a balanced design.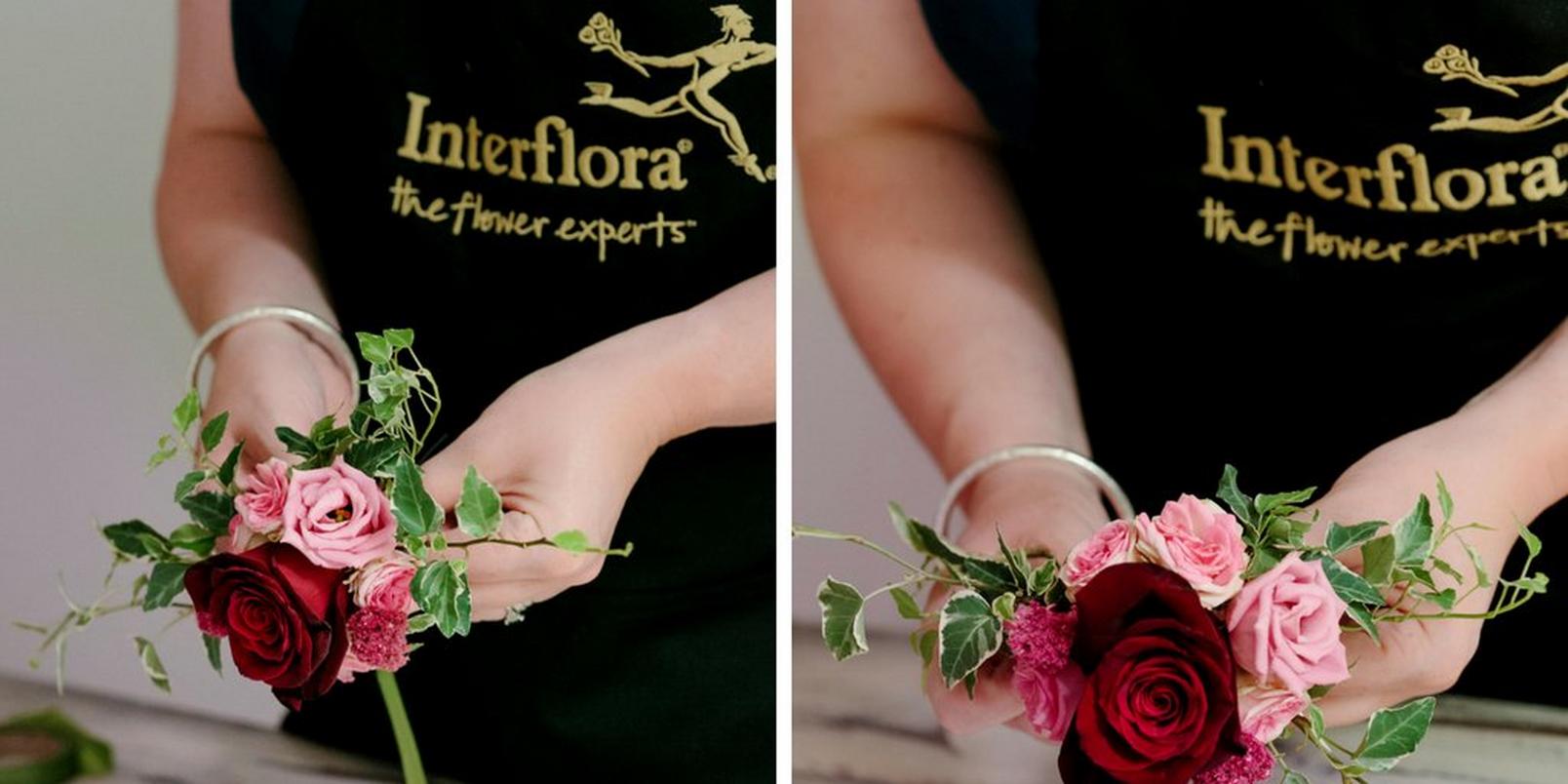 STEP 7
Securely attach the flower cluster to the comb by wrapping a length of thin florist wire around the stem and the teeth of the comb.