How to Make a Flower Crown
23rd May, 2018
Flower crowns are the style trend that just keep on flourishing! They have become the go-to accessory for music festivals, proms and weddings alike – they're also surprisingly easy to make. Stay ahead of the floral fashion elite and transform your tresses with this easy-to-follow flower crown tutorial.
YOU WILL NEED
5 x stems of gypsophila
8 x stems of yellow Mini gerberas
3 x stems of white Chrysanthemums
1 stem Solidago
Galax leaves
Variegated dracena
Florist wires
Florist Tape
Scissors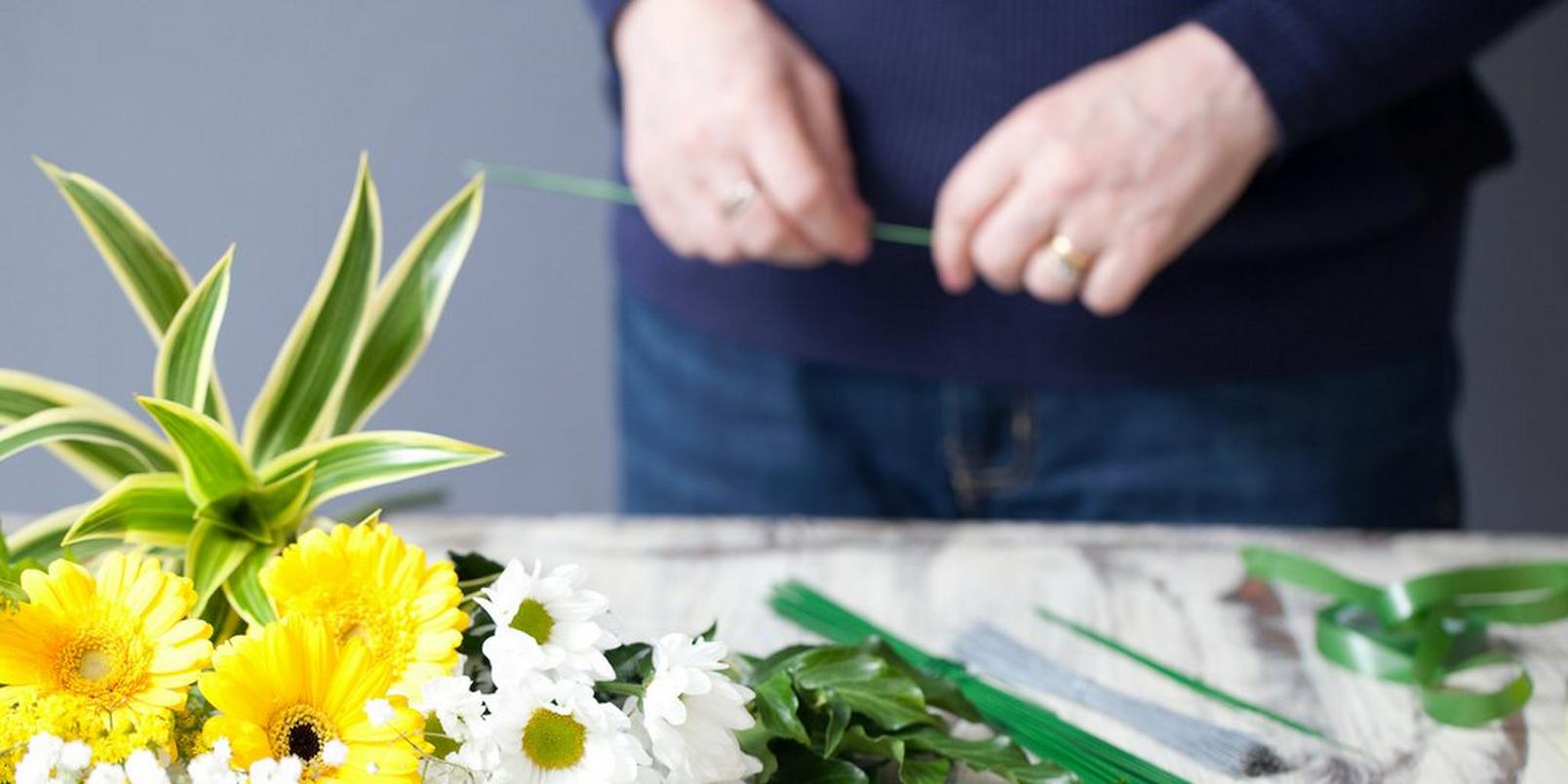 STEP 1
Measure around your head and cut a piece of florist wire to size, then cover one end with florist tape and make a loop in it.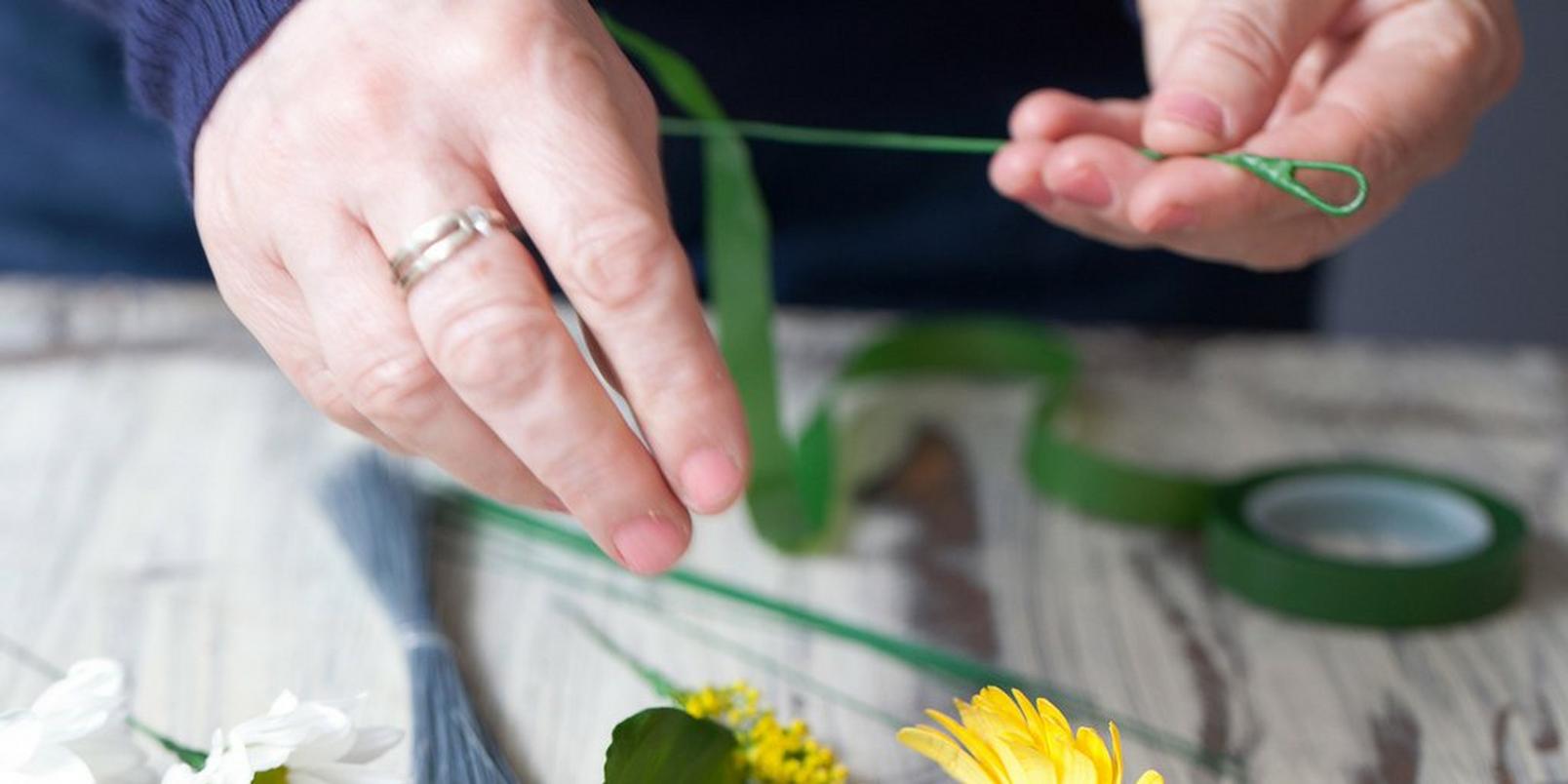 STEP 2
Using a pair of sharp scissors cut the stems short (approx. 2 inches) then insert a florist wire into them. Once the flower is mounted, take a finer wire and insert horizontally through the stem before bending the ends down so they run parallel with the stem. Cover in green florist tape to keep the wires tidy and help retain moisture.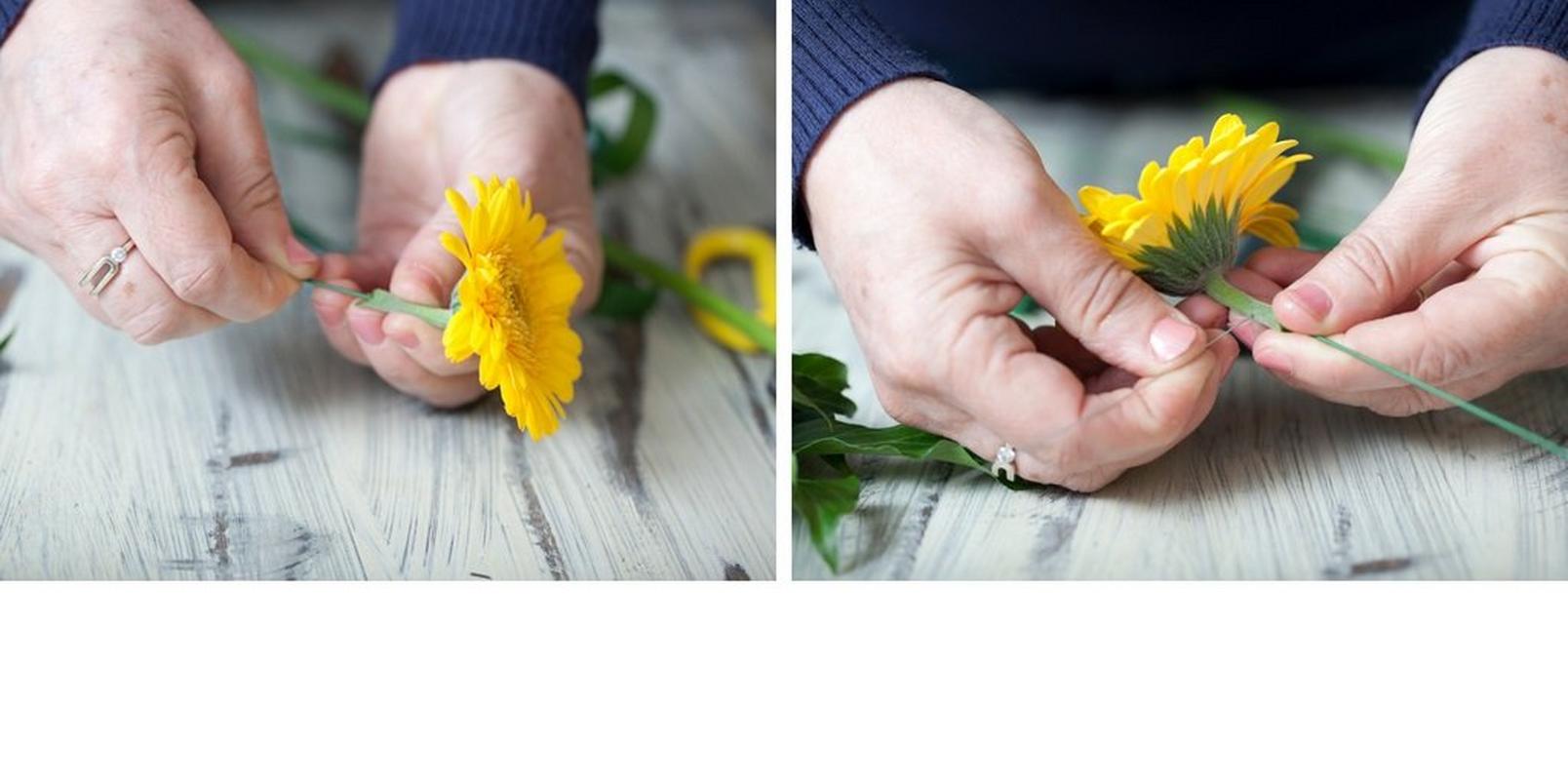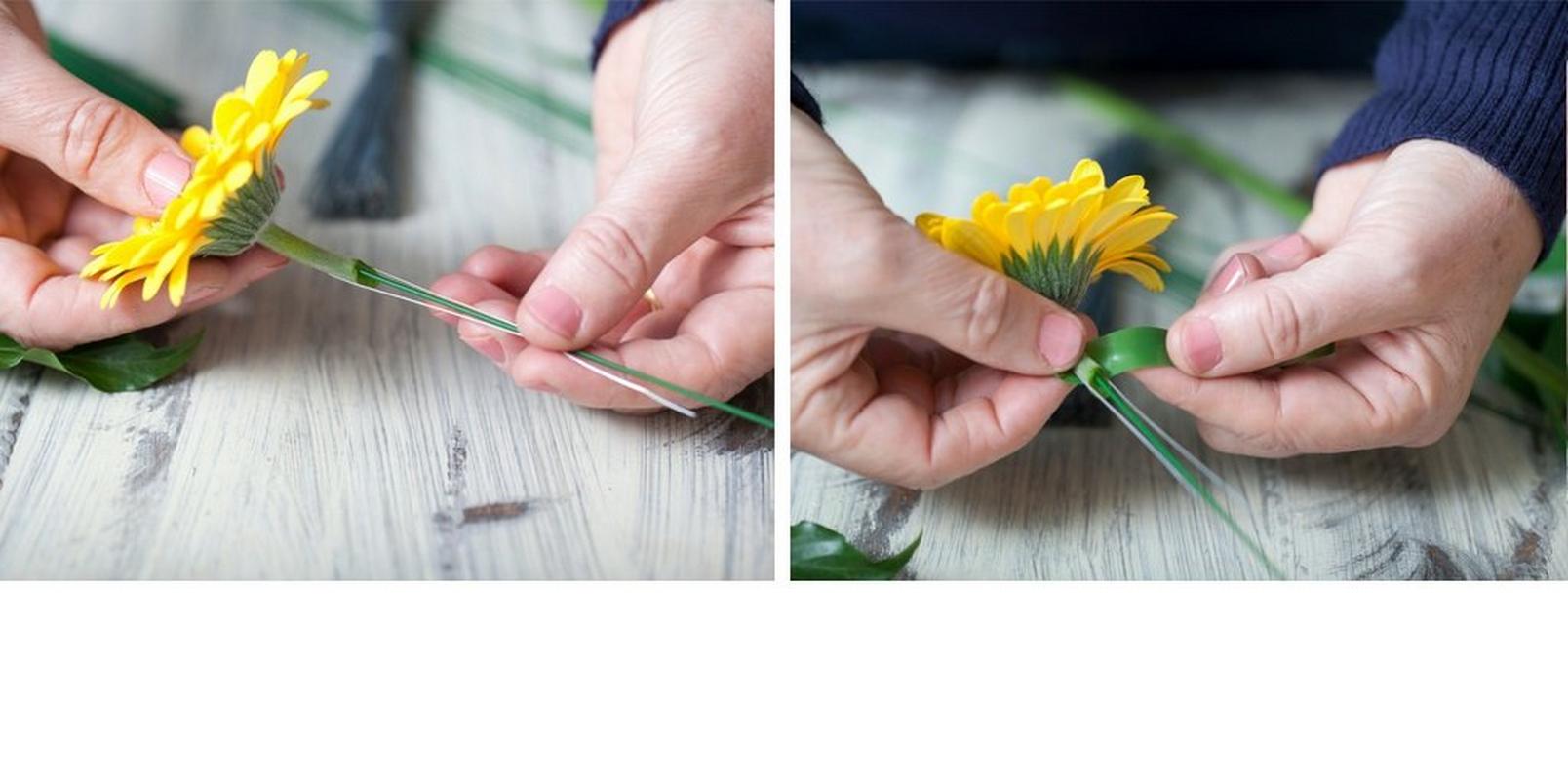 STEP 3
Next, you will need to wire the gypsophilia, solidago and chrysanthemums. For these flowers simply snip the stems short, wrap a fine florist wire around them and tape as before.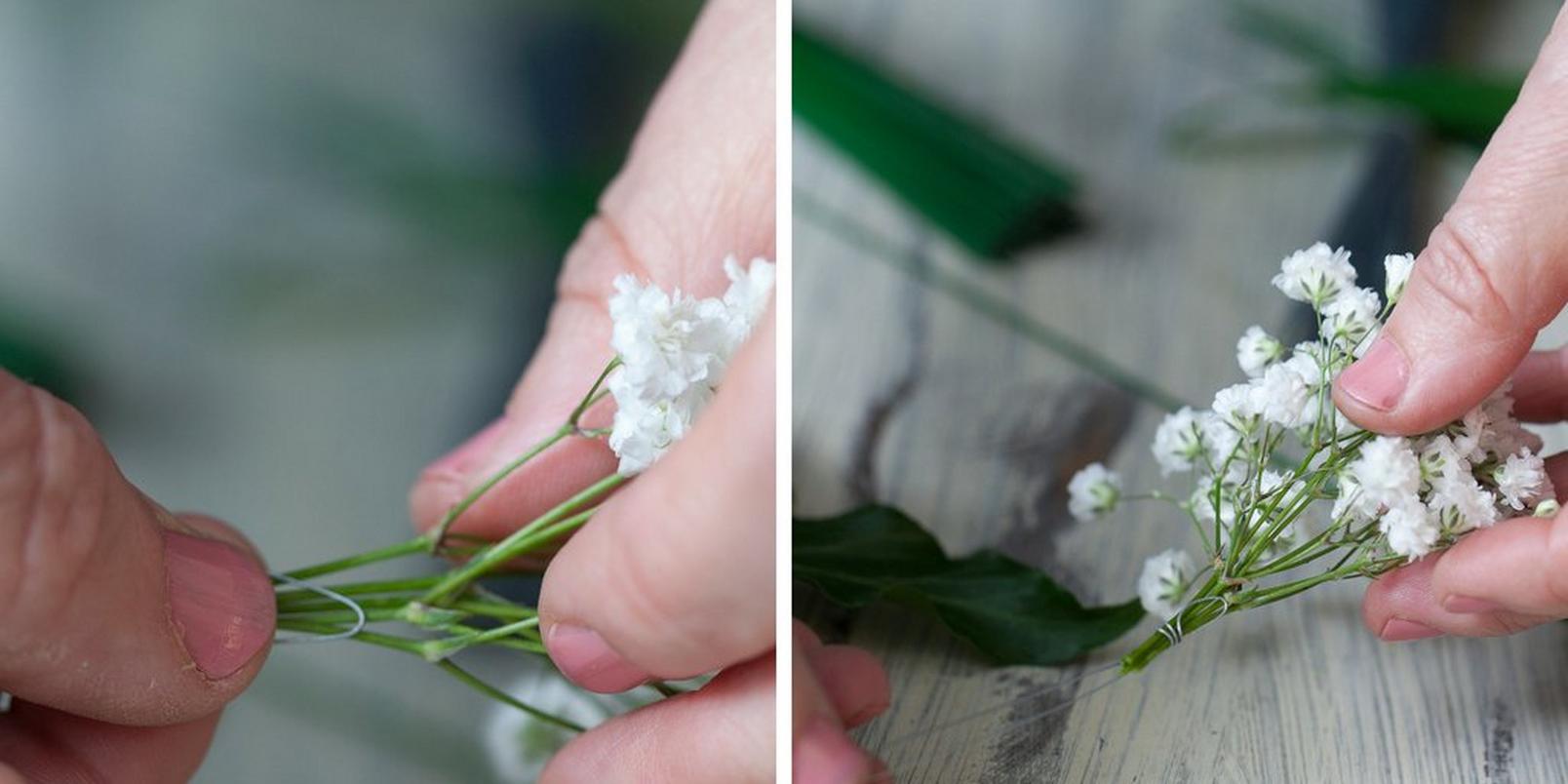 STEP 4
Finally, wire both the galax leaves and the variegated dracena by inserting a florist wire through the centre of the leaf. Fold the ends of the wire downwards and wrap around the stem.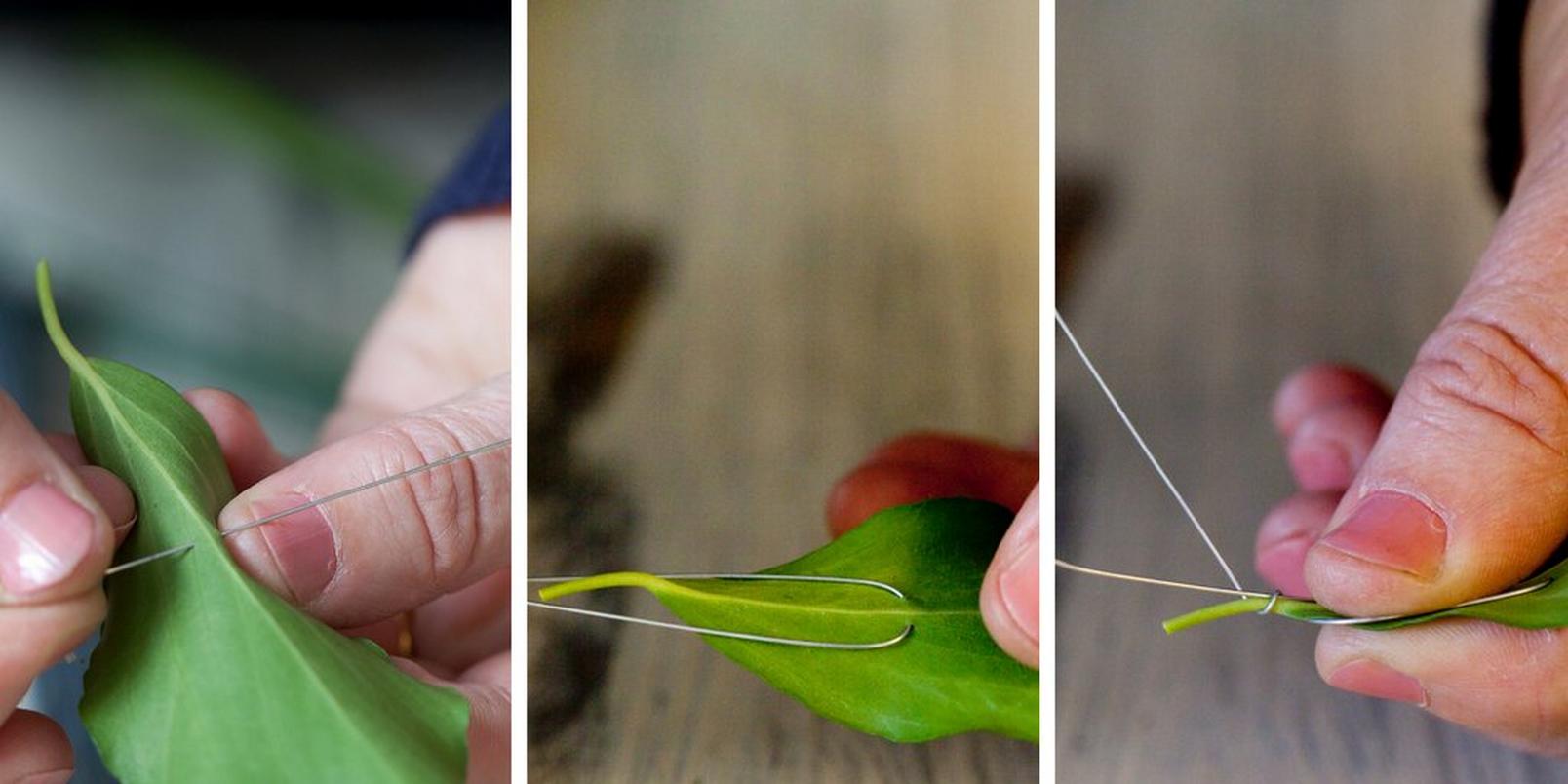 STEP 5
Now take the wired flowers and leaves and attach them in clusters to the headdress using florist tape. Be sure to alternate the colours as you work along the length of your wire.
Expert tip: trim any excess wires as you go along to keep the headdress light and dainty and comfortable to wear!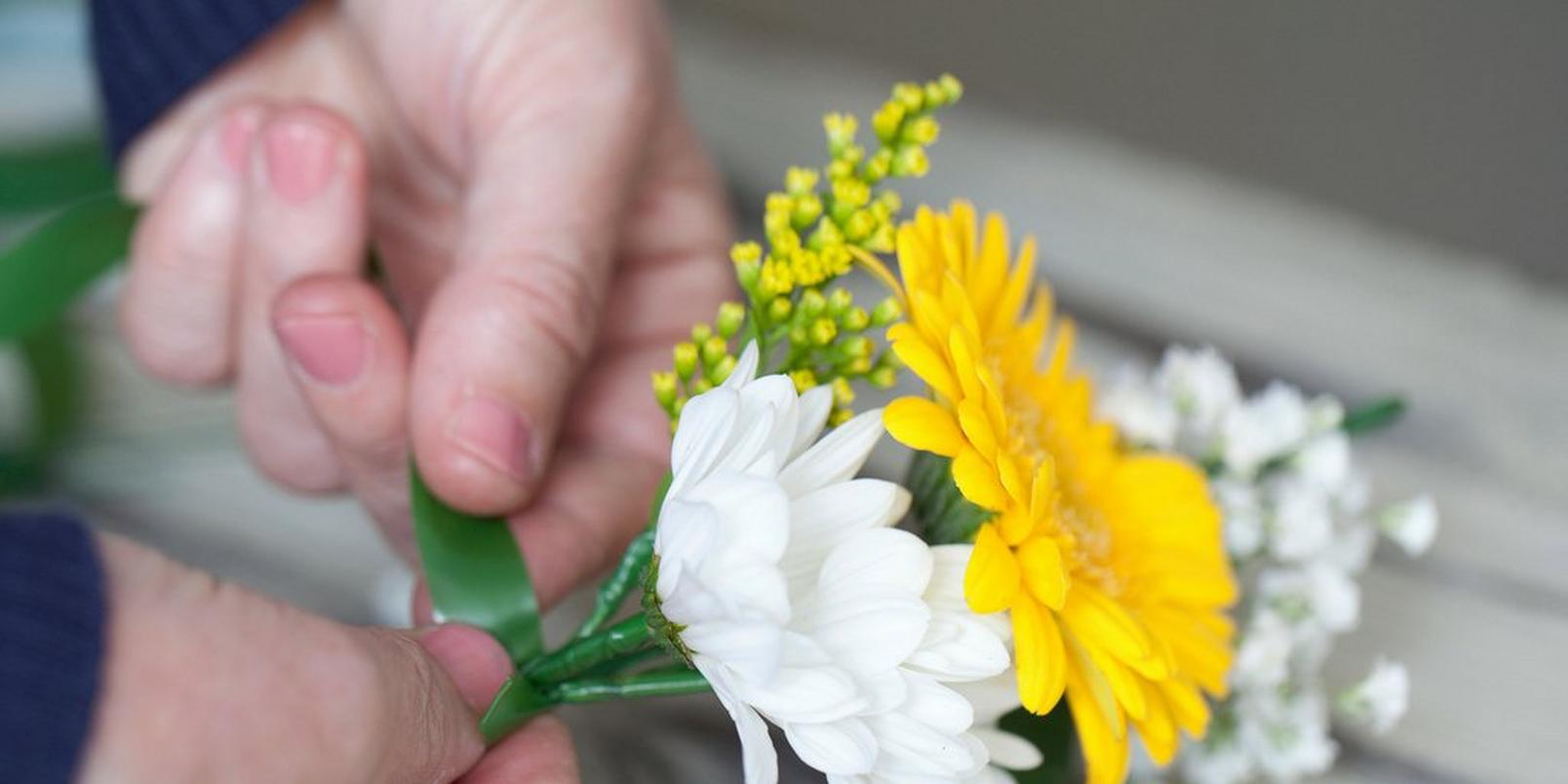 STEP 6
Once you've completed the design make a hook at the other end of the wire. This will form the back of the headdress and be how you secure it together to make a circlet.