How to make fondant flowers
2nd March, 2021
Lockdown has given us more time than ever to experiment in the kitchen, from whipping up homecooked meals because your fave restaurant is closed or you have more time because you don't have a commute, so you can dash straight to the kitchen once the laptop is closed.
If you've made more banana bread than you care to admit and now want to try your hand at something new in the kitchen, fondant flowers offer a whole new world of fun.
This mouldable icing is great to work with and you'll be creating bakes that turn heads at all those dinner parties…or on those Zoom calls for the foreseeable future!
Whether you're a complete beginner or an aspiring baker (Bake Off tent here we come), here's our tips, tricks and easy to follow steps to make fondant flowers a confectionary success.
How to make fondant flowers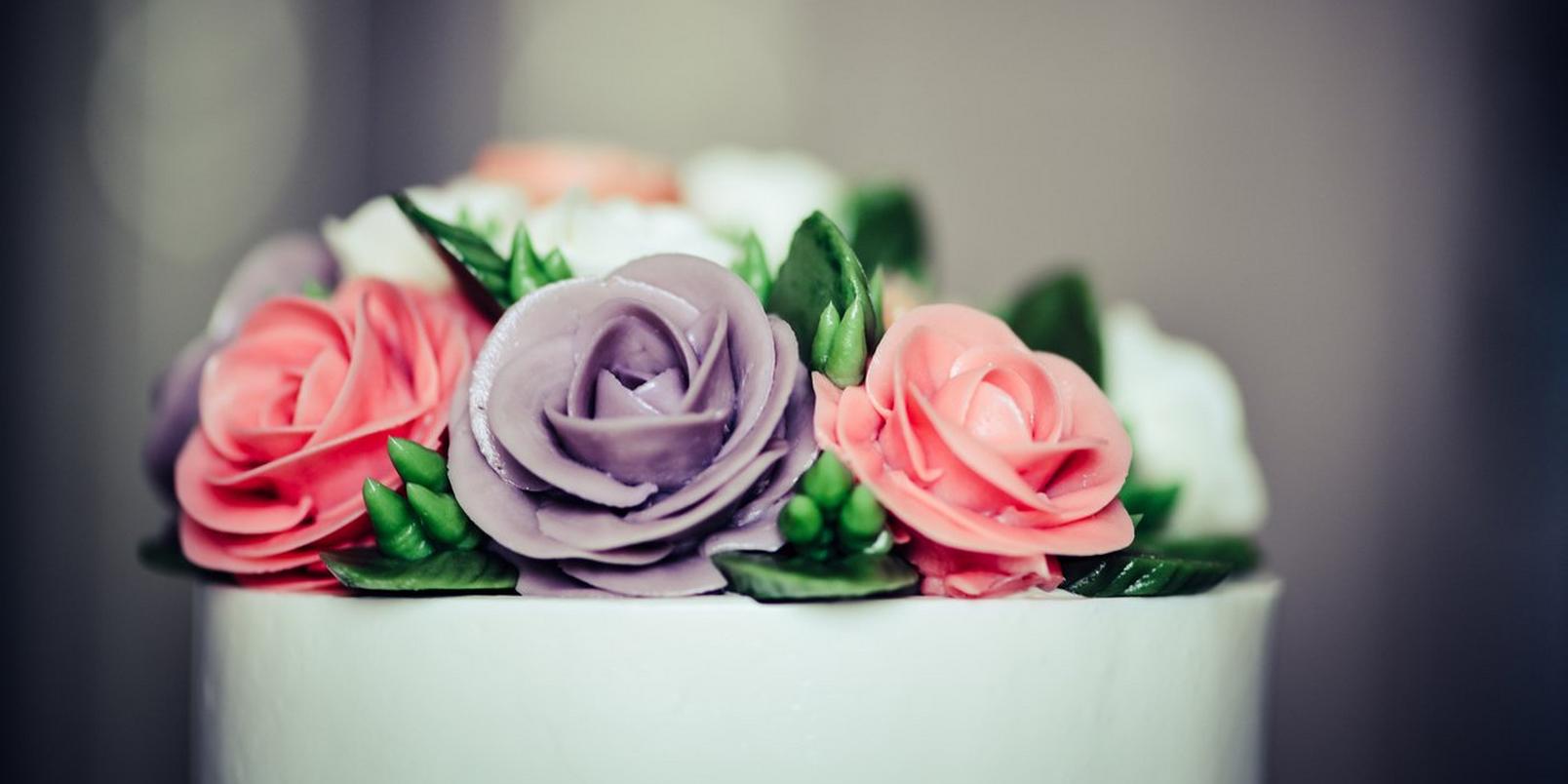 Fondant flowers sound complicated but don't require you to be a contender for the Great British Bake Off. They're a pretty simple way of adding a flashy finish to your batch of cupcakes or a homemade birthday cake.
Some tools you may need to make fondant flowers
Fondant – Don't worry, we're not Mary Berry so you can buy pre-made fondant from the shop.
Food colouring – The choice is yours! We love hot pink roses or vibrant yellow daisy petals.
Icing sugar – This stops your fondant from sticking when rolling it out. Sprinkle it on your worktop then roll your fondant out on top.
Wax paper – This is great for pressing fondant down into petal shapes with minimal stickiness. You can also use parchment or greaseproof paper, just anything that will help your petals not to stick when pressing the fondant.
Cutters – You can buy fondant cutters that make everything so much easier, creating shapes that you can mould and stick together to create your final flowers.
How to make a fondant rose (no tools required!)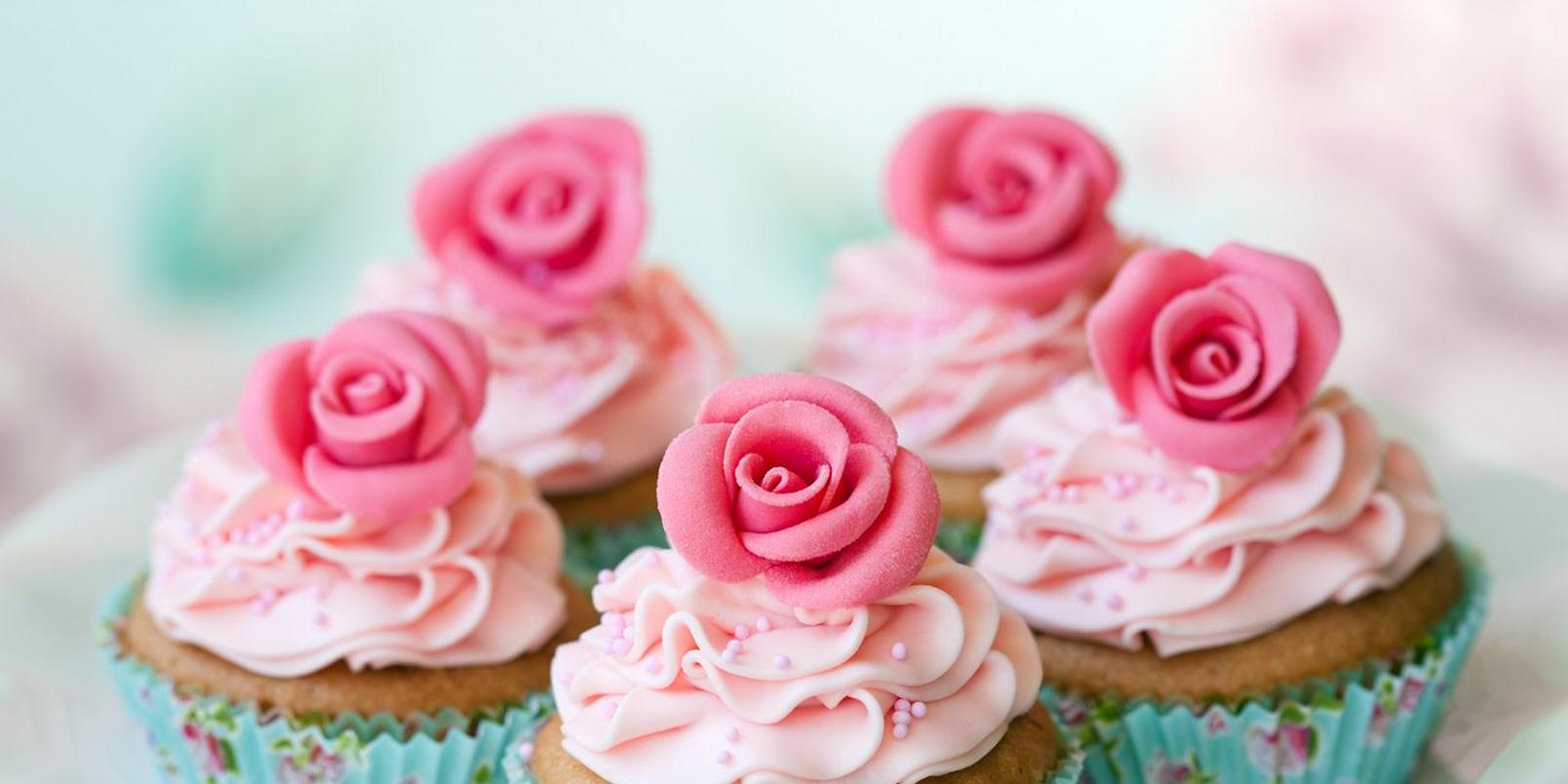 We took inspiration from the YouTube channel Desserts101 for this super easy fondant flower tutorial. Follow these steps and you'll end up with a rose that looks too good to eat (almost!)
You will need:
Fondant – premade and in the colour you want.
Wax paper (or parchment)
Just your hands!
Method:
Step 1 - Take small pieces of fondant and roll these into balls. Each ball will become a petal later.
Step 2 - Take one of the fondant balls and place this on your paper. Then, the other half of your paper over this to cover it.
Step 3 - Press down on the fondant ball with your finger to flatten it out. Focus on one end of the flattened fondant and press this down until you get a very thin tip.
Step 4 – Remove this petal from the paper and then roll it tightly. This is the inner petal of your rose.
Step 5 - Continue carrying out steps 3 and 4 with your other fondant pieces. Then wrap each new petal around the inner one, building up your rose piece by piece.
Step 6 - Lightly fan out the edges of your flower to get the petals to look like they're fully bloomed.
Step 7 - Remove any excess fondant from the bottom then place the finished flower on your cake!
Watch the full video here:
How to make fondant flowers with floral cutters
This great tutorial shows you how to create layered, beautiful blooms for your bake with cutters and royal icing. It's super easy, even if you've never played around with fondant before!
You will need:
Fondant – we recommend picking up a couple of complementary colours.
Royal icing and a piping bag – you can make the royal icing yourself with just icing sugar and egg whites, or buy it pre-made from the supermarket. Use a sandwich bag with the corner cut off instead of buying specially made icing bags.
Flower cutters – pick these up from the baking section at your local craft shop.
Method:
Step 1 - Roll out your fondant. You want to keep it relatively thick but easy to work with, we suggest about the thickness of a 10 pence coin.
Step 2 - Cut out your flowers. Use your cutters to cut out different shapes and sizes of flower for your cake.
Step 3 - Stick your cut out fondant flowers to your cake. Take the largest cut out flowers and stick these to the cake with royal icing, then layer up with the smaller cut out flowers.
Step 4 - Push your flowers down gently in the middle to raise the petals. Add a dab of royal icing in the middle of your flowers for the final finishing touch.
Alternatively, decorate your bakes with edible flowers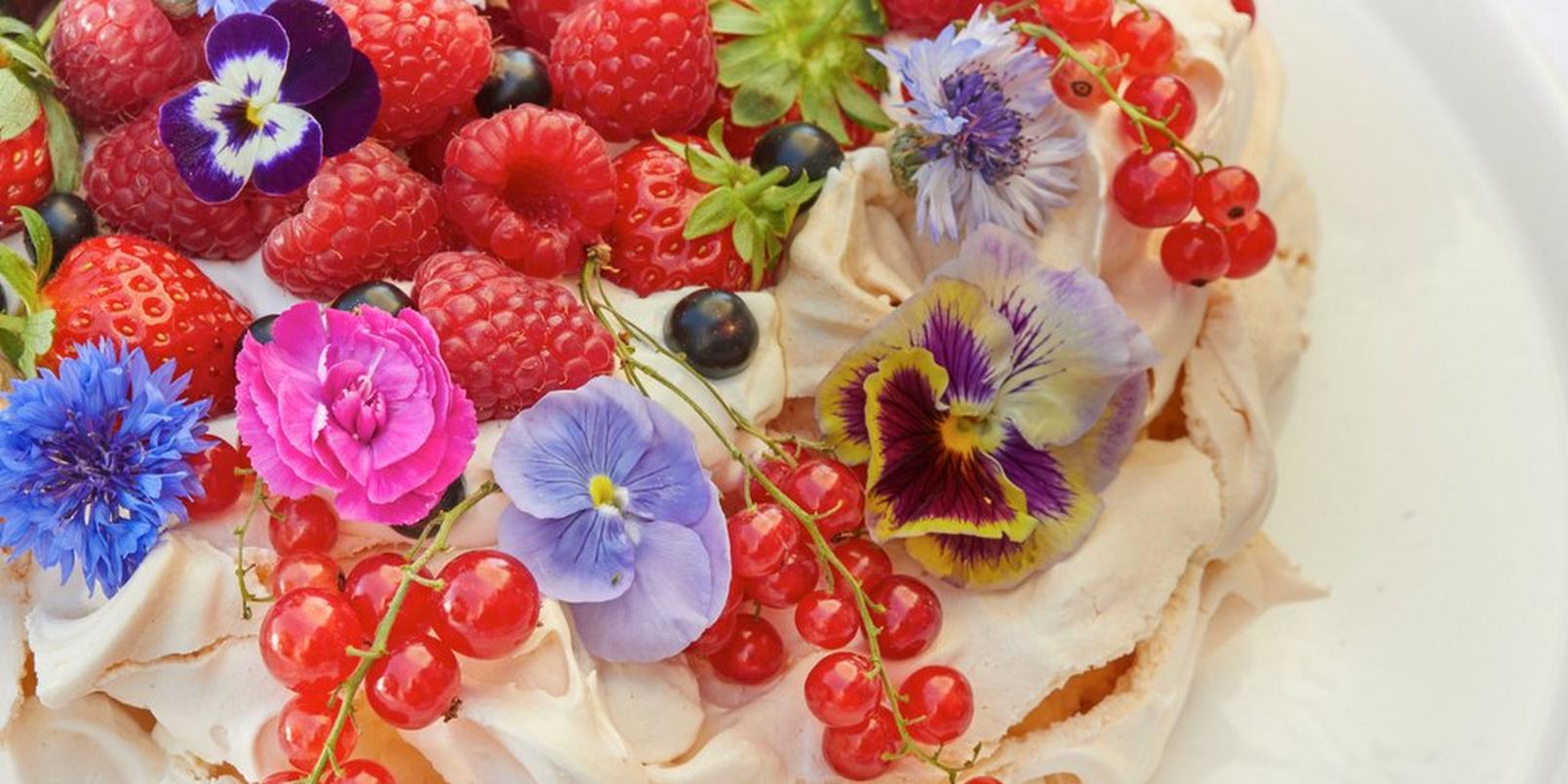 Prefer eating the cakes more than the decorating side of things? No worries. With edible flowers, you can instantly jazz up your bakes and still give them that sweet floral finish.
Add a flower crown to those cupcakes for that festival party you have planned because you didn't get tickets to Glastonbury (again!) or feature your Mum's favourite flowers on those cupcakes you're baking for that Mother's Day afternoon tea you have planned.
Here are some edible flowers to consider decorating your cakes with:
Pansies – Great for adding a savoury edge to super-sweet icing.
Violas – Super cute and taste lovely and fresh.
Roses – These blooms have a strong, perfume taste but look great as a garnish.
Cornflowers – These fuzzy flowers have an almost clove-like taste.
Lavender – It won't send you to sleep but it does have a sweet taste with a slightly spicy tang to it.
Take your bakes to the next level, either by learning how to make fondant flowers or dabbling in the world of edible blooms. They're perfect for any Mother's Day bakes, why not take a look at our range of Mother's Day flowers to go with it?