Christmas

Occasions

Funeral & Sympathy

Flowers

Plants & Gifts

International

Same Day

How to make an eco-friendly Christmas wreath
15th October, 2020
Want to make this Christmas your most sustainable yet? We've got you. In this Christmas tutorial we'll show you how to make an eco-friendly Christmas wreath that's as easy-on-the-eye as it is kind-to-the-planet. Not only is there not a plastic bauble in sight but the natural twig base can be used year after year. The best bit? When you're ready to un-deck the halls, simply dry the flowers or pop them in the compost bin. Ready to roll up your sleeves and get stuck in? Let's go...
Sounding like too much effort? Send flowers who may be able to help with wreath making workshops or beautifully bespoke Christmas wreaths.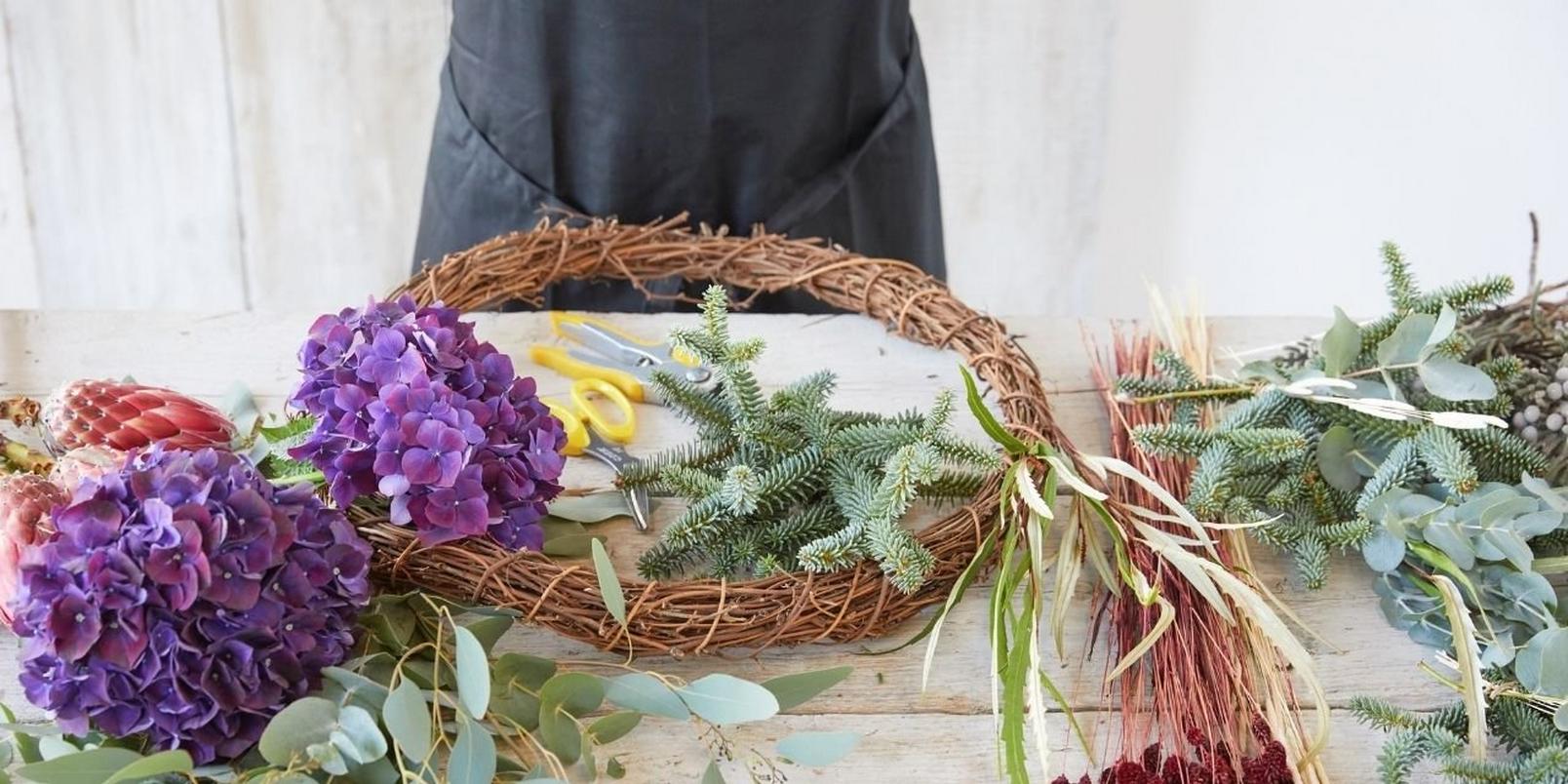 You will need:
Tools for the job
Natural twig wreath
Secateurs
Natural twine
Foliage:
Blue spruce
Eucalyptus
Silver Brunia
Flowers:
Hydrangea
Proteas
Gravillia
Your choice of dried flowers
Step 1
A green Christmas wreath starts with, well... lots of greenery! Create bundles of mixed foliage and dried flowers by cutting the stems into short lengths and binding them together with twine. You'll need to make around two dozen bundles (or more if you've set your heart on an oversized Christmas wreath!).
Want a top tip from our pro? Make sure your bundles really are mixed with different types of foliage. This will create lots of lovely texture when you start building your wreath.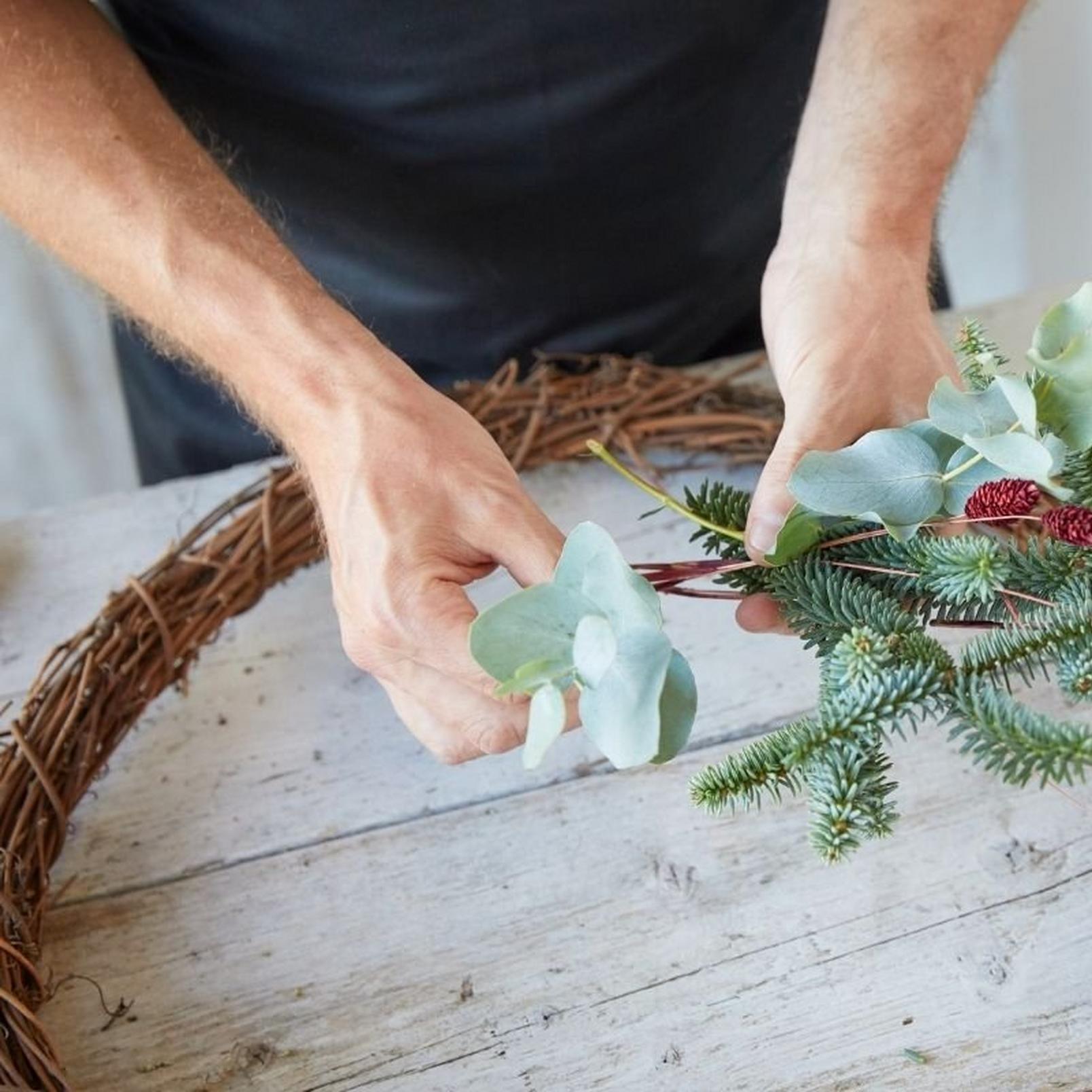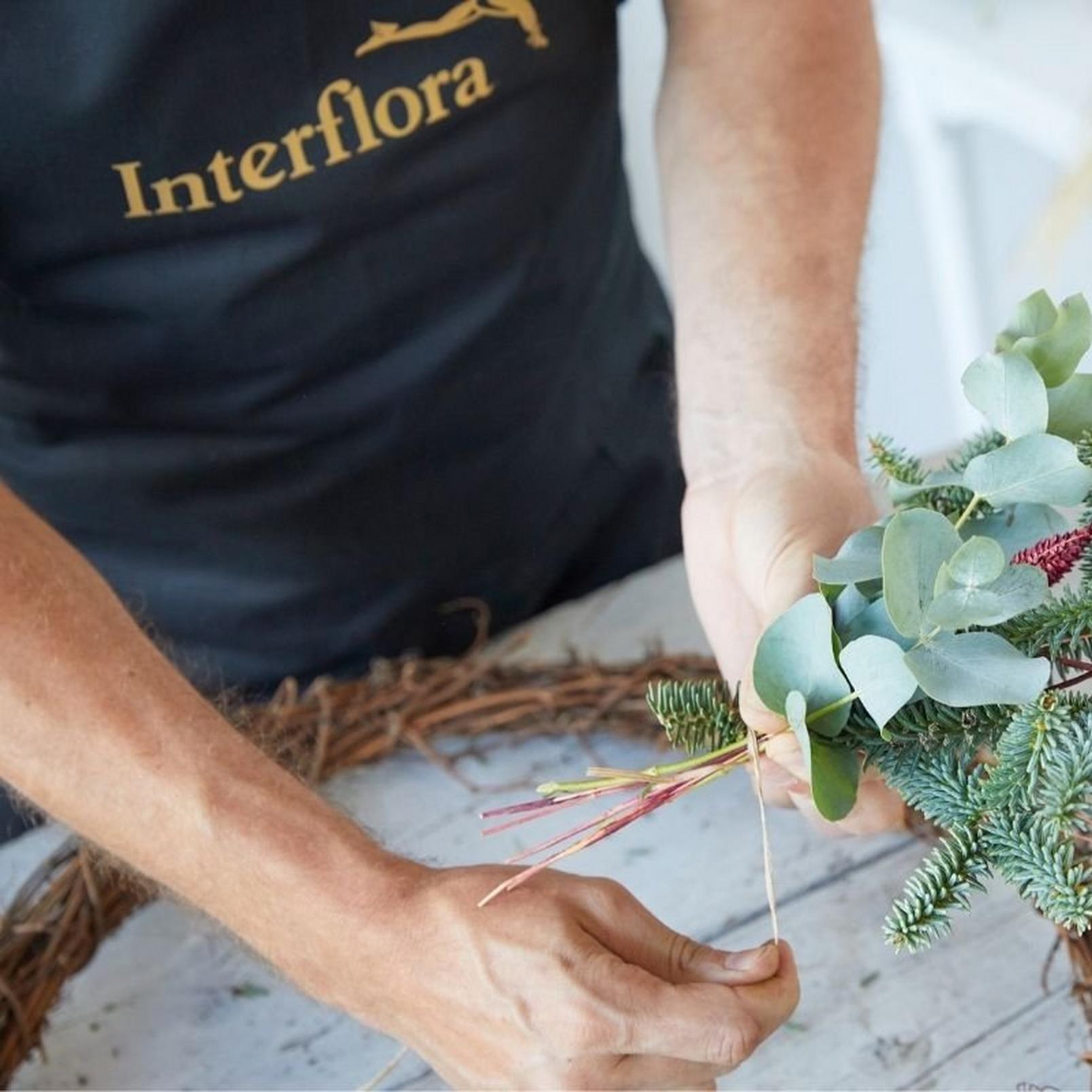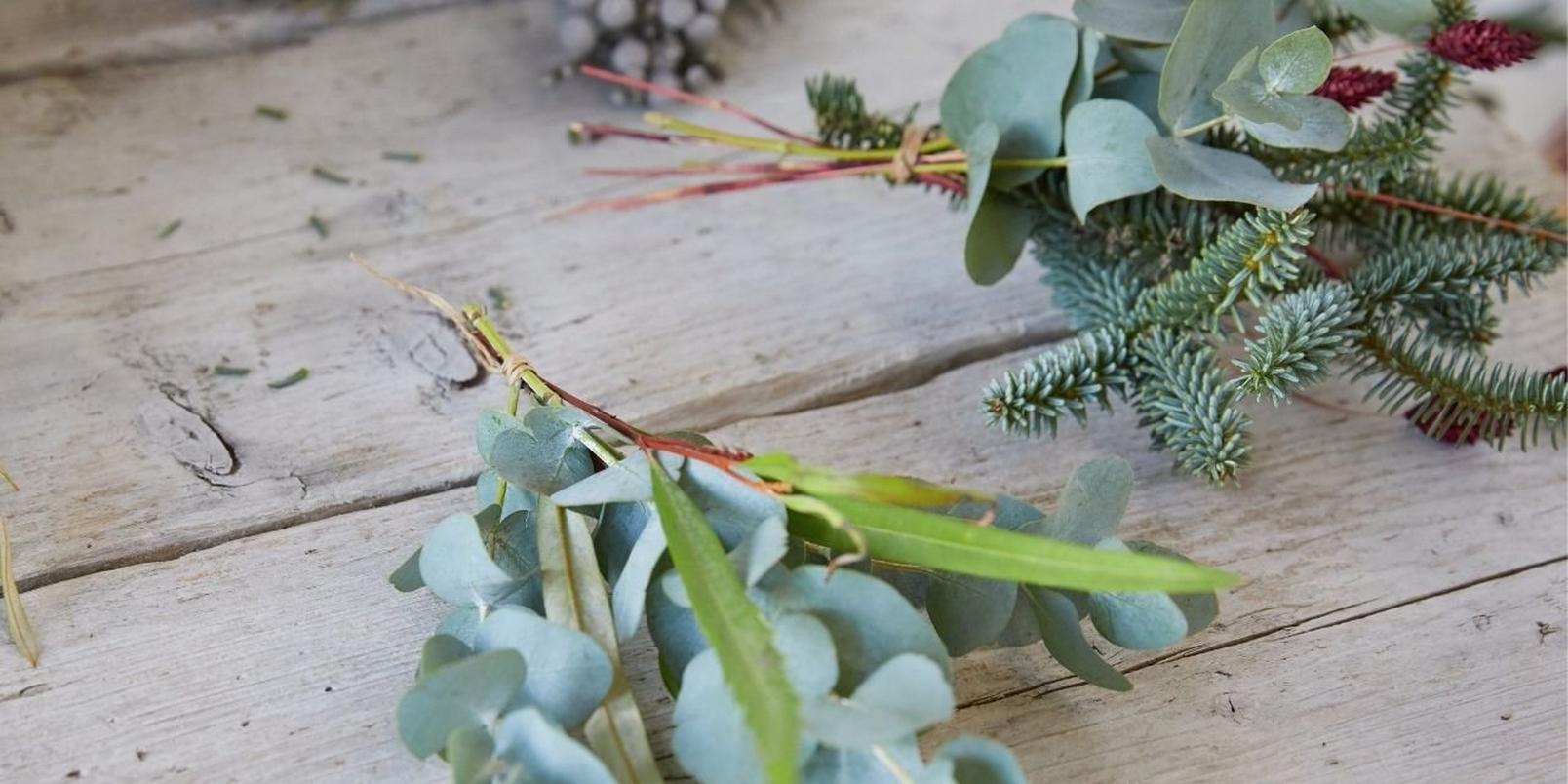 Step 2
Lay the wreath out in front of you and decide where you want to start. Whichever side you choose you'll want to begin halfway up.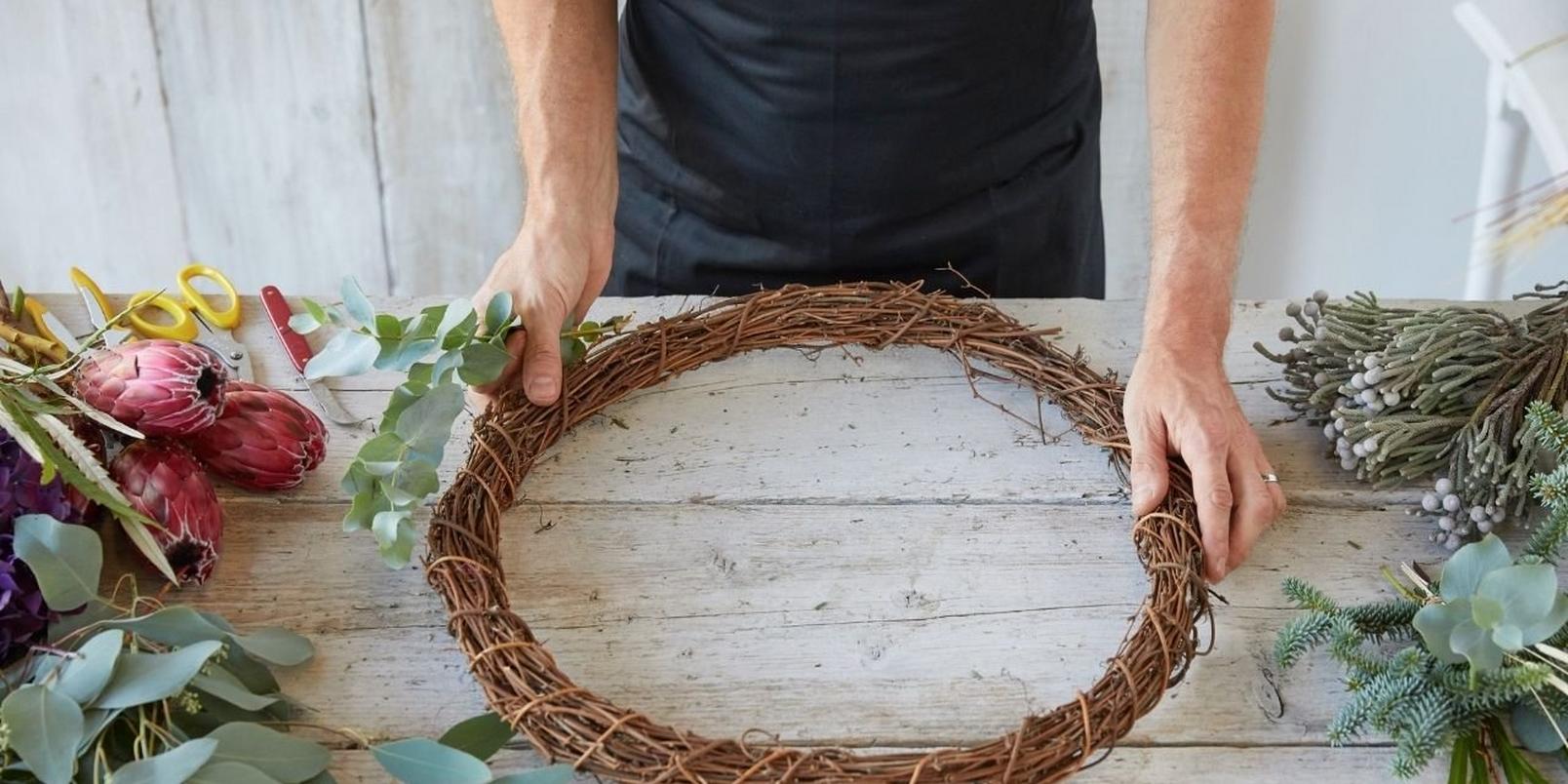 Step 3
Use your thumb to hold a foliage bundle against the wreath. Once you're happy with its placement bind it into position, pulling the twine taut to help keep everything in place.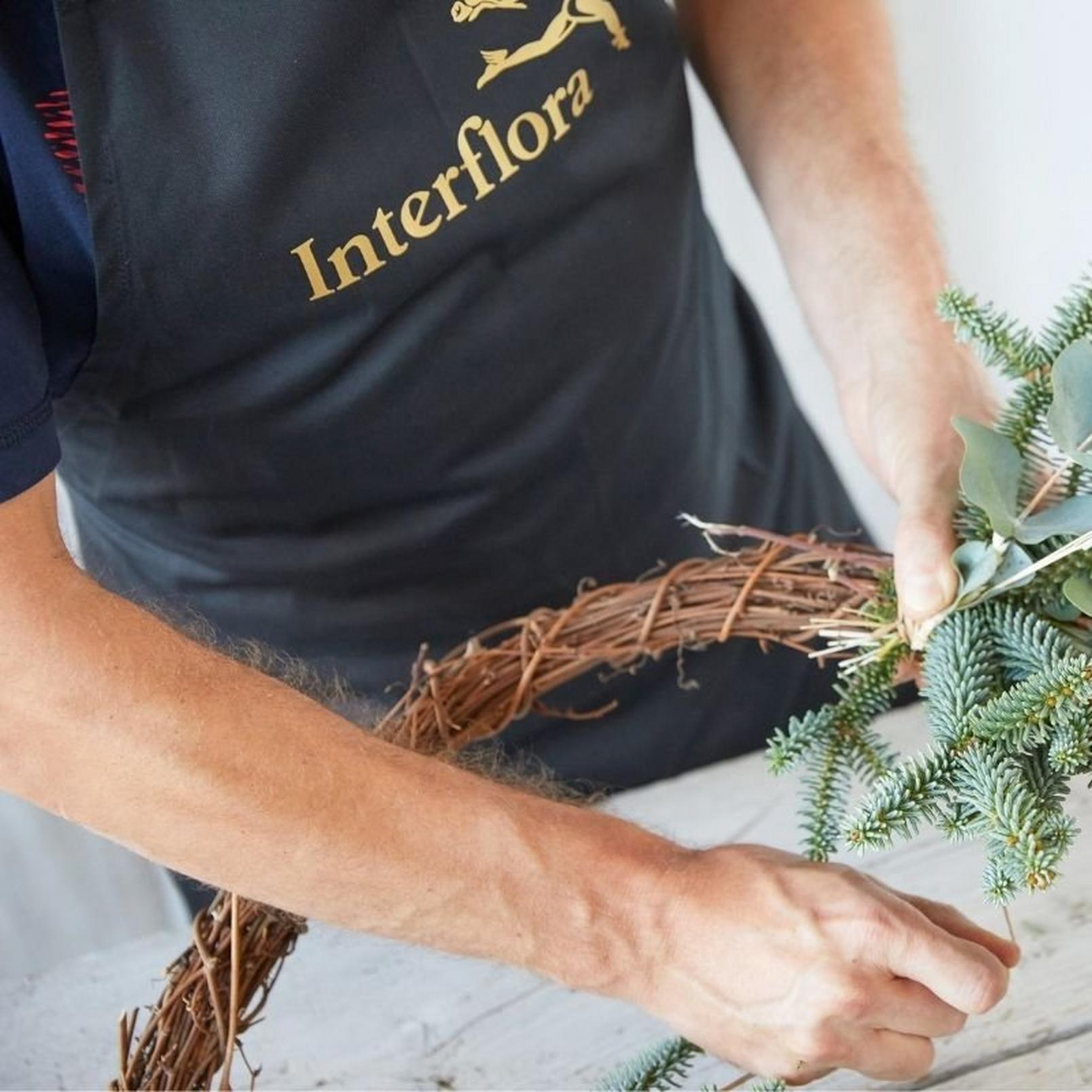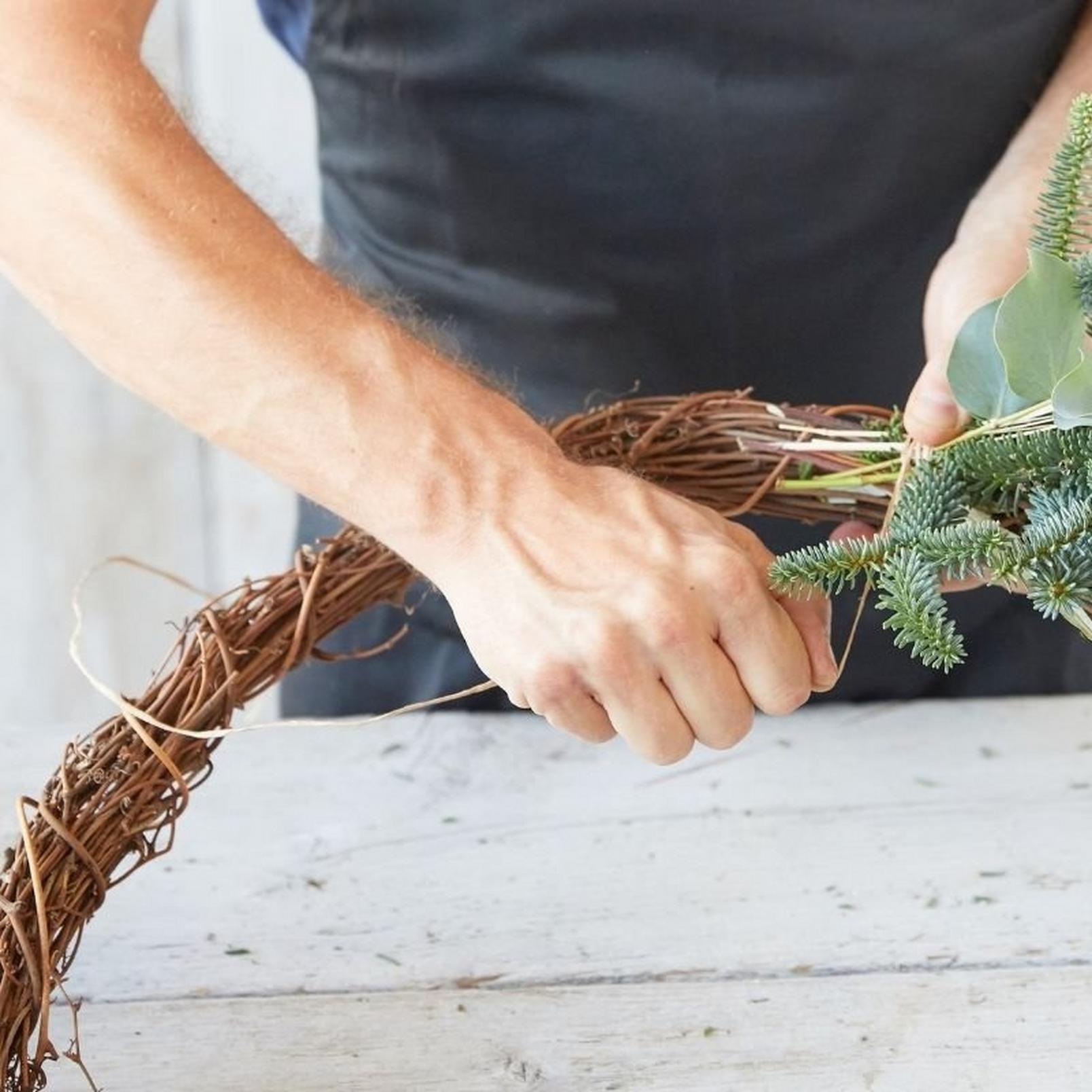 Step 4
Continue to work up towards the top of the wreath adding more foliage bundles as you go (make sure they're all pointing in the same direction). Punctuate the foliage with flowers, adding a single stem at a time and securing them with twine using the same technique.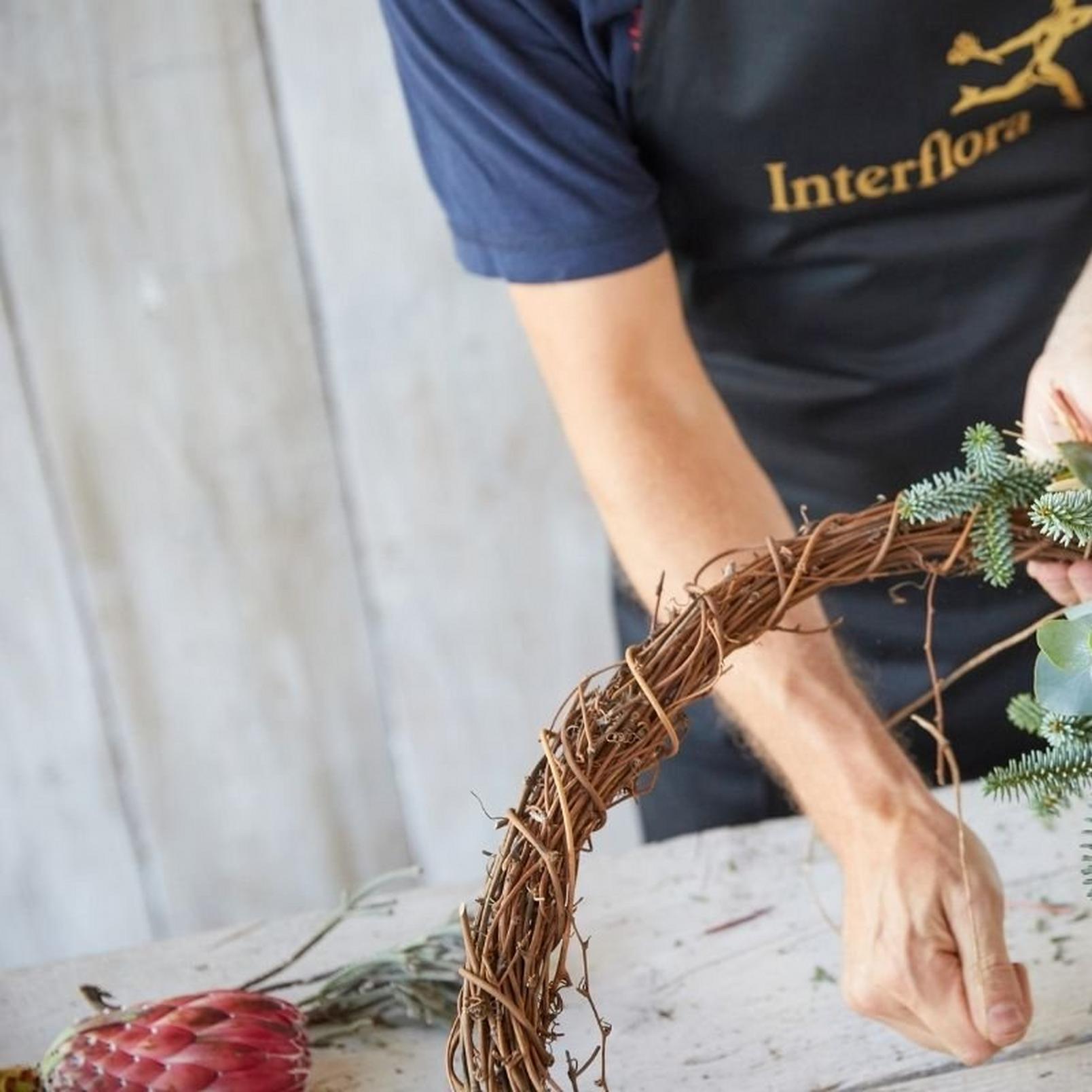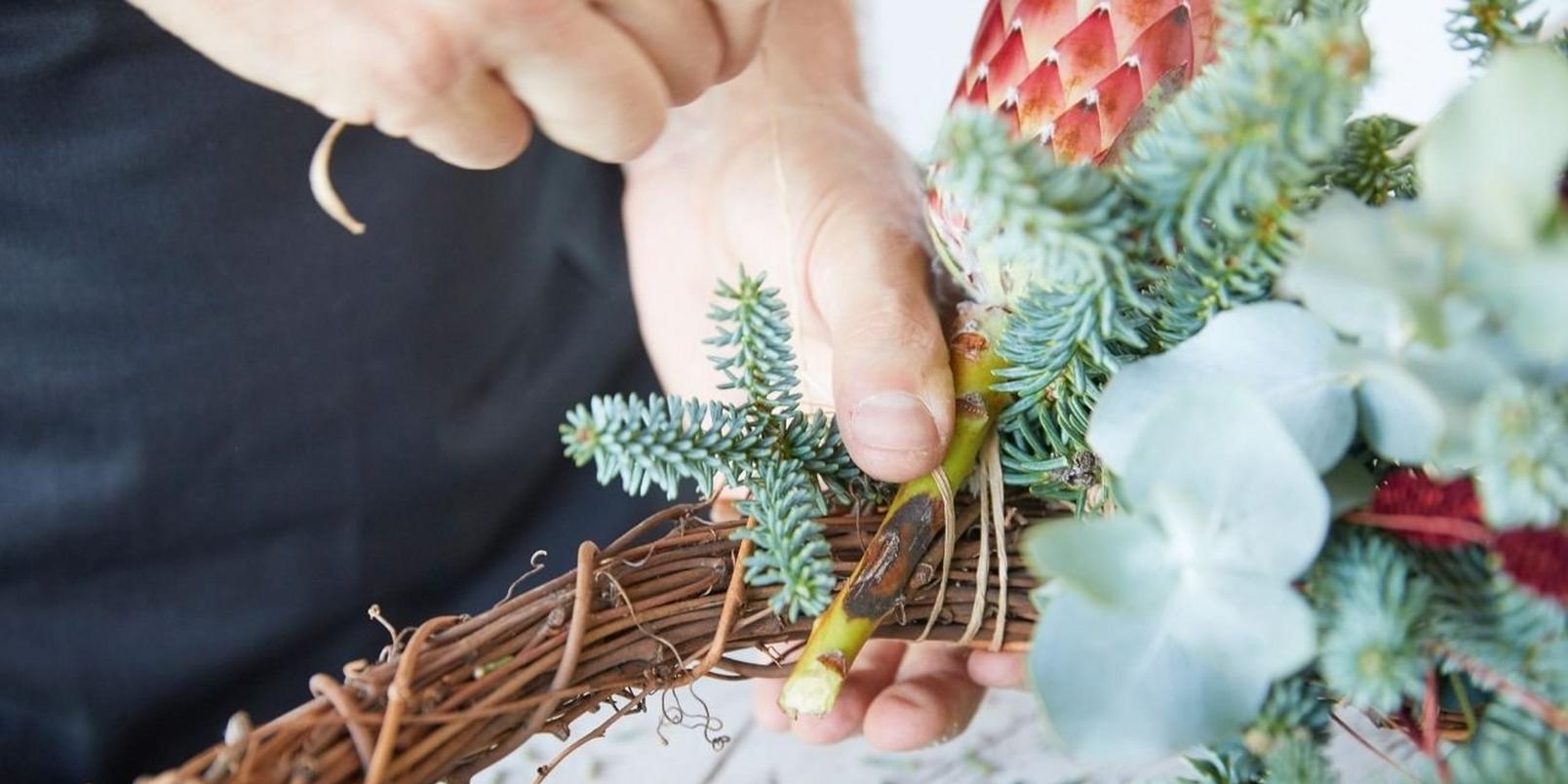 Step 5
Once you've almost reached the top, it's time to tie off and start over again on the other side.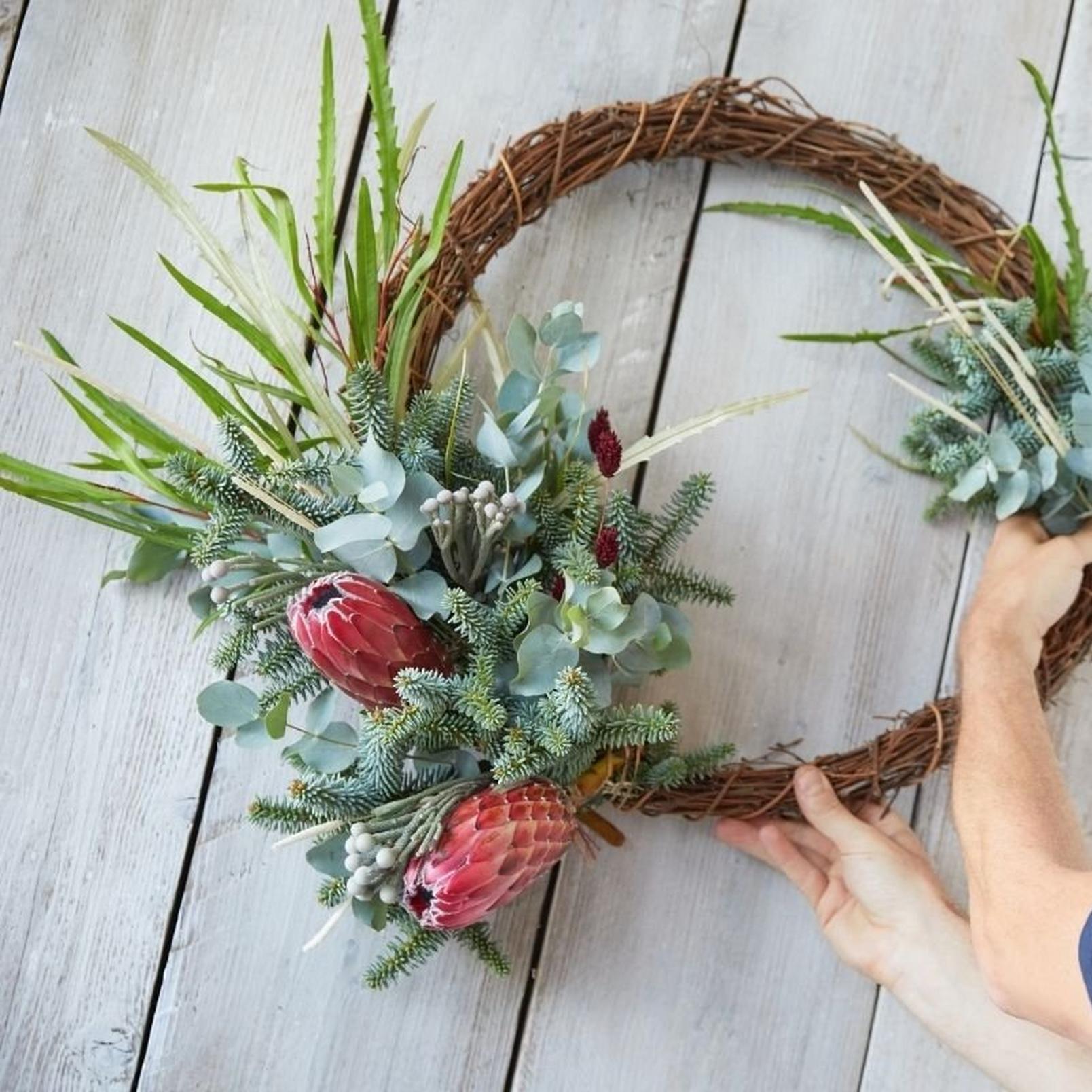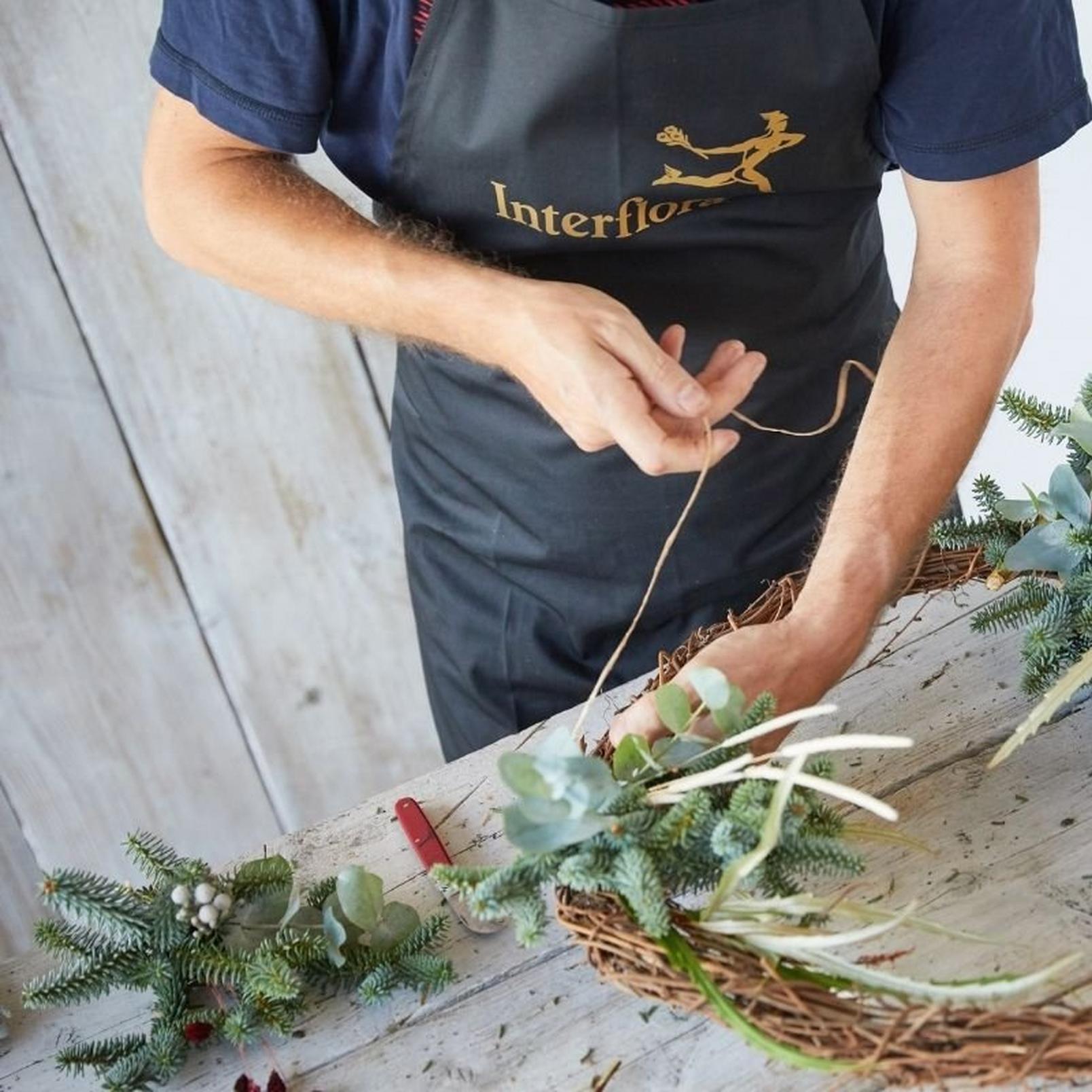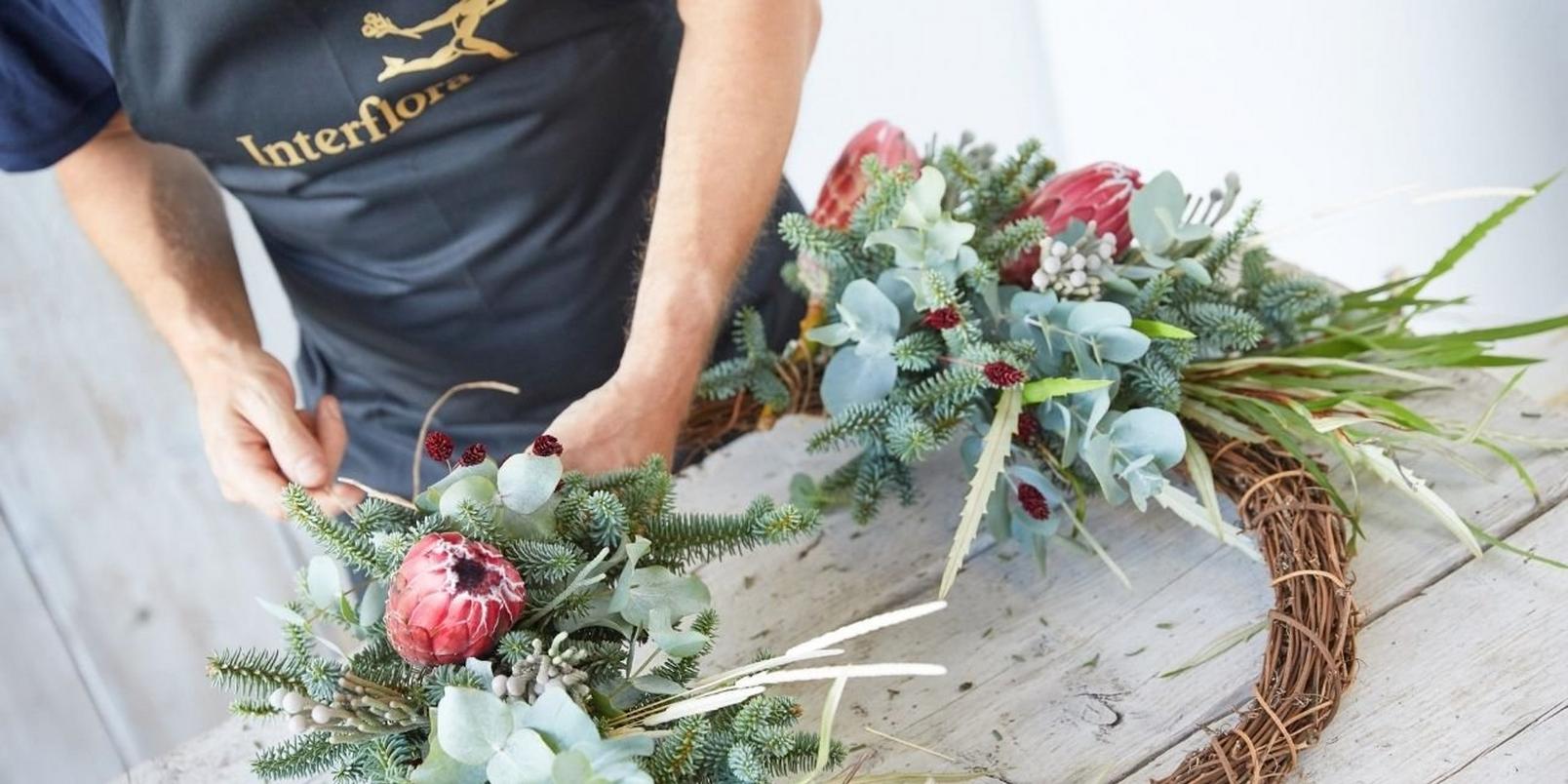 Step 6
Once both sides are complete it's time to bridge the gap (and fill in any other areas that look a little sparse). To do this make up a few smaller bundles of foliage and bind them to the wreath. Feel free to add in more flowers too - the more the merrier is our motto.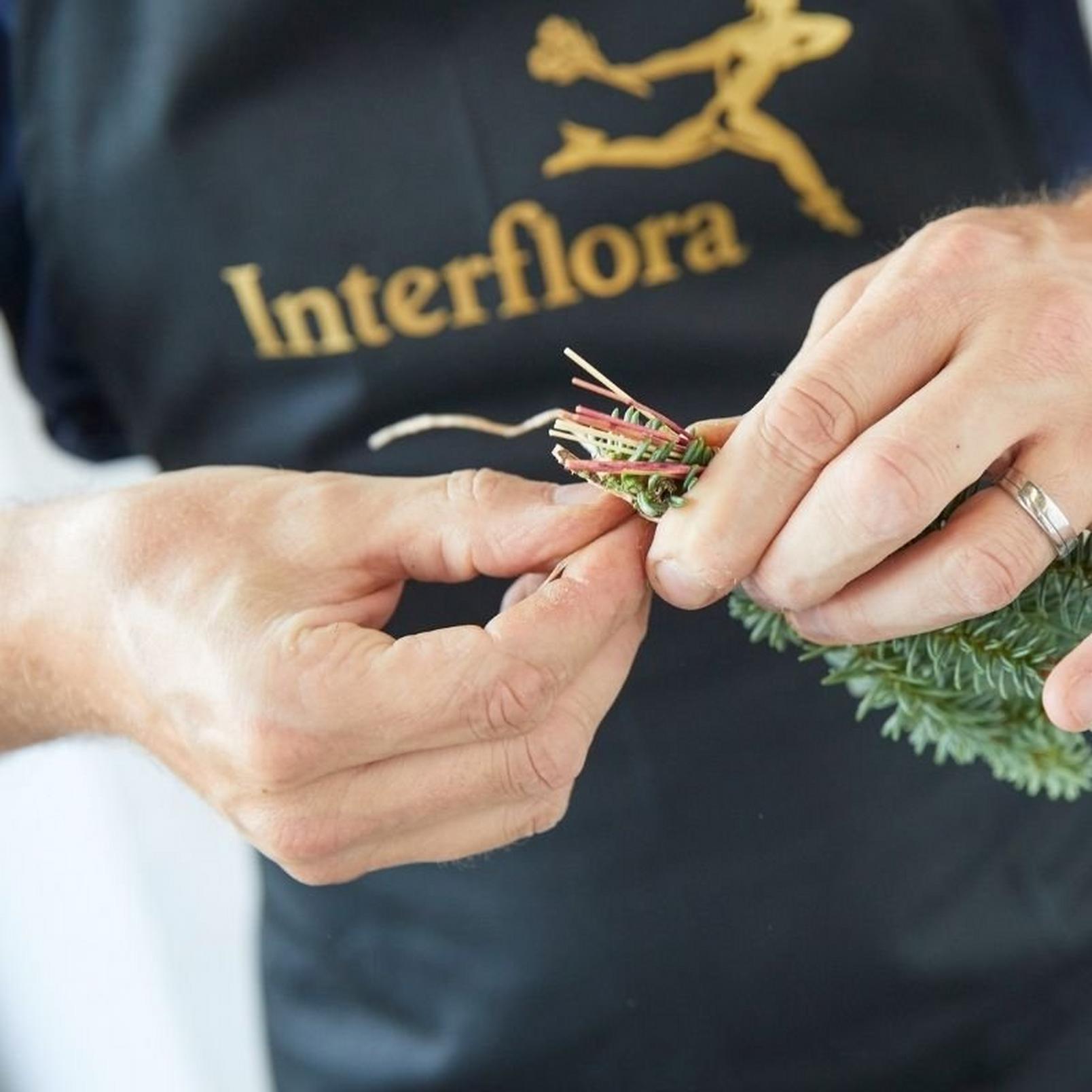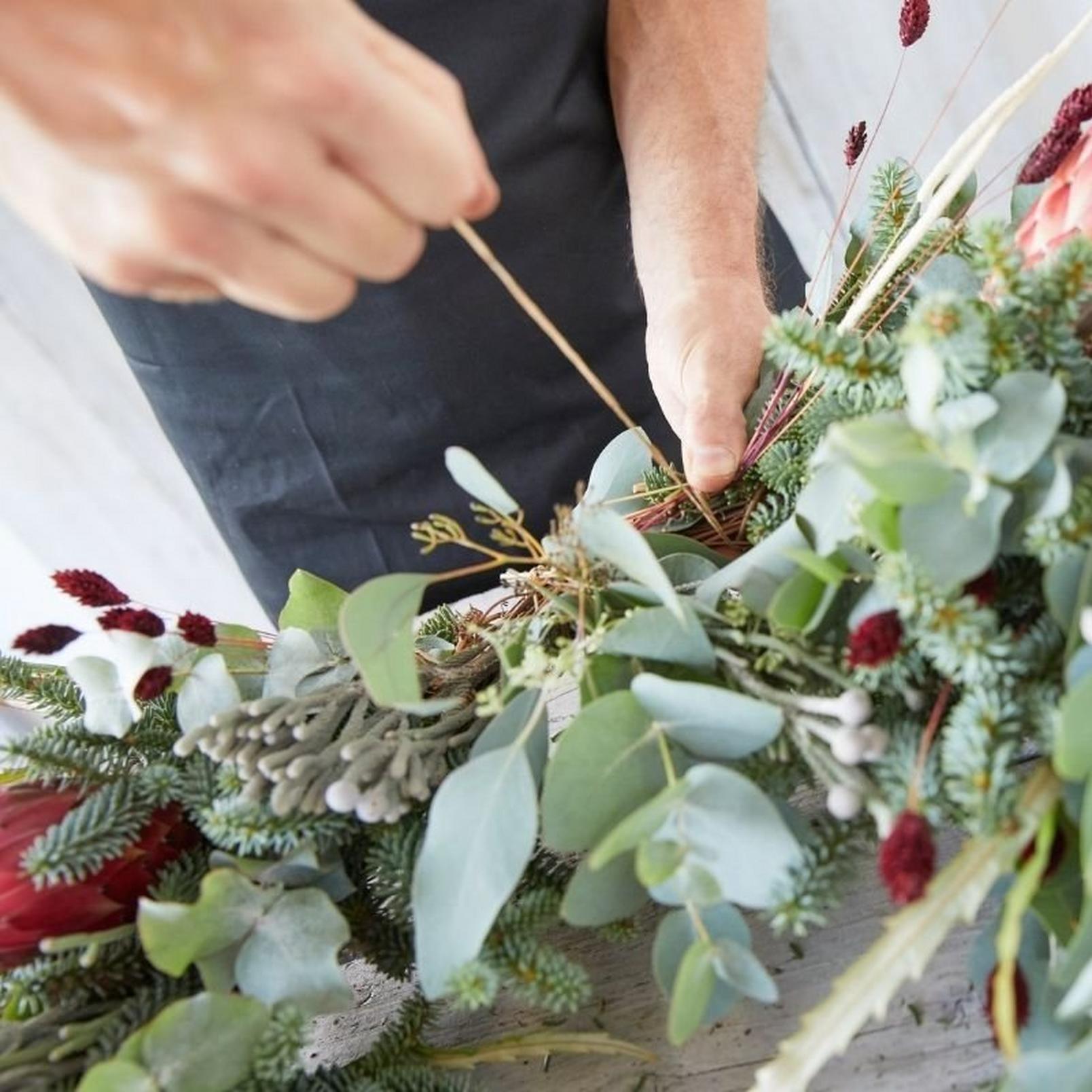 Step 8
Now it's time to add the piece de resistance - those fabulous hydrangea blooms. Attach them by pushing their sturdy stems into the wreath base (don't worry these tough stems can take a bit of manhandling!).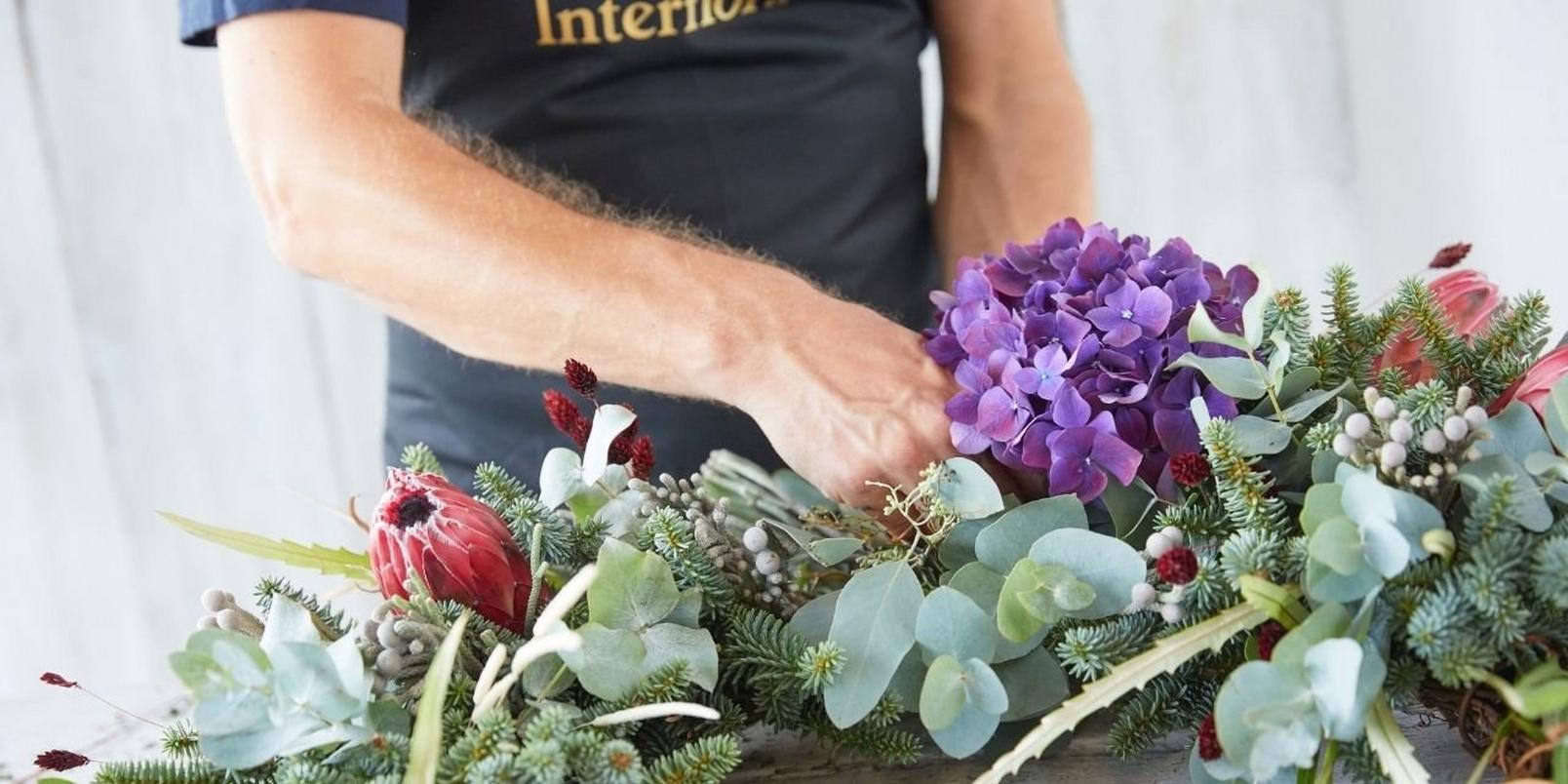 Et voilà, you did it! All that's left to do now is find the perfect spot to hang your eco-friendly wreath. Want more Christmas wreath inspiration? See our roundup of the best Christmas wreaths for 2020.