For same day delivery order before 3pm.
Shop Now.
Kind-to-the-planet. Beautifully presented in eco-friendly gift wrap.
Eco-friendly
Occasions

Funeral & Sympathy

Flowers

Plants & Gifts

International

Same Day

Testing our recipe for long-lasting friendship
9th October, 2020
We recently spoke to 2,000 of you lovely lot and discovered that there are some key ingredients needed when it comes to achieving long-lasting friendship.
One of the secrets is to have no-more than five friends in your friendship group – and to have a mix of different personalities. Every year, we should also be catching up 73 times, arguing twice – and only having six face-to-face catch-ups.
We wanted to put our recipe for long lasting friendship to the test and so, we spoke to a group of five friends from Stockport, who have been together for over 10 years.
When 10 became five
Gemma, Becca, Ayla, Paris and Sarah all met in school – but became part of a group of 10 friends when they were 14. Over the decade, people have drifted away from the group – but the five girls have remained firm friends – and have been inseparable since they separated from the bigger group.
Speaking to us, the girls said: "We've been a group of five for at least five years now – but for the first five years, there were 10 of us – and maybe that's why the group dynamic didn't work. The five of us bonded and were closer, so it was sad when the other friendships ended – but it has made us a stronger, smaller group as a result. We all have our own role to play in the group – and we think that's really important."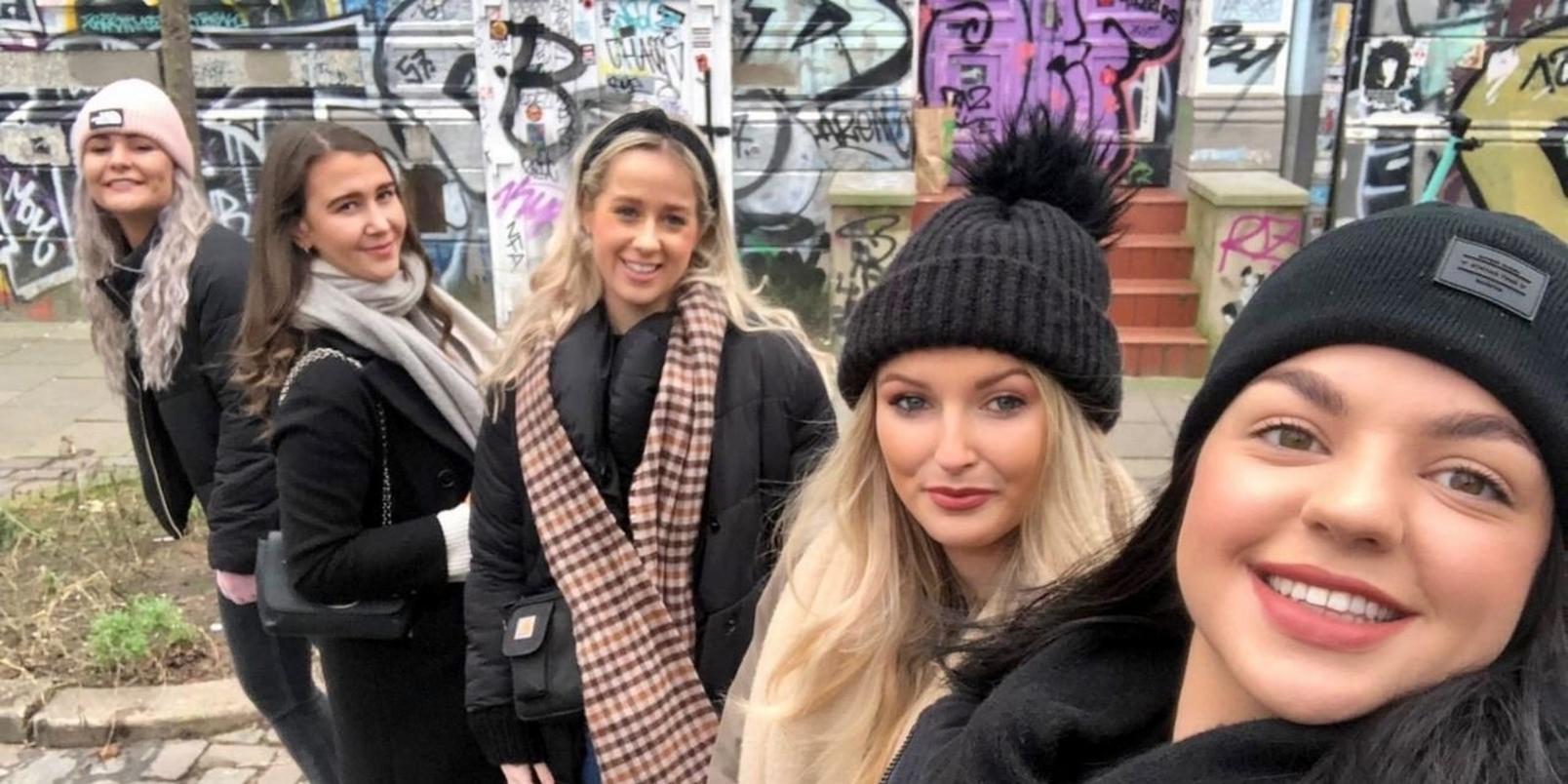 Five personalities and a couple of arguments
Each of the girls are very different, and our research shows this is a key ingredient to achieving long-lasting friendship. For this group, they have the joker (Gemma), the party animal (Becca), the dramatic one (Ayla), the organiser (Sarah) and the sensible one (Paris).
Speaking about the group dynamic, they said: "We love to go out locally as a group and socialise when we can. Before 2020, we regularly went out for meals, went to festivals and went on city-breaks and holidays. It can sometimes be tricky to find an activity to suit everyone – as we have different music tastes and interests – but if we were all 100% the same, then that'd be pretty boring!"
But, differences in opinion, can lead to some heated arguments. Our research shows that a key ingredient to long-lasting friendship is to have at least two arguments a year. Whilst the girls are quick to make-up after an argument, they do on average have two or three small fallings out over the course of a year. Gemma said: "The last heated argument was during a trip to Blackpool between two of the girls. It was over something really silly – and 10 minutes later, they were friends again and everything was back to normal! I think it's important that we're honest with each other – and if that leads to the occasional tiff, then maybe that will mean we'll be friends for life!"
Lockdown life and staying in-touch
2020 has been a corona-coaster of a year – but this hasn't stopped this friendship group from staying in-touch. Our study found that we should be seeing our closest pals only six times a year – but we should be speaking via text or facetime at least 73 days per year.
For the group, 2020 has been a tough year – and not being able to see each other face-to-face during the week, has been hard. The girls were facetiming regularly, enjoying those zoom quizzes every week – but as soon as they could, they met-up for a socially distanced catch-up in the pub.
For our five girls, they have found that lockdown life has brought them closer together. So perhaps seeing each other less, has led to a stronger friendship connection…
Celebrating friendship
The friendships we have now are likely to be some of the most important relationships we will have in our lives, but when you think about it – how often do we ACTUALLY celebrate those friendships? One in three people will never share how much a best friend means to them, and 39% would never buy a best friend a gift when it's not their birthday. Yes, we buy gifts at Christmas and for birthdays – but when did you stop and think about celebrating a 10, 20 or 30 year anniversary?
Friendship expert, Kate Leaver believes we should be celebrating our friendships now, more than ever before. It is her life mission to remind people to prioritise, nourish, protect and maintain their friendships because it is so often precisely when we start to forget about them, that we actually need them the most.
For our five girls, they have an annual friendship celebration, which is something they look forward to as a group every year. Gemma said: "We always reference our "friend-aversary" every year – and we like to mark this with a trip to a festival, or a city-break away – as just us five.
"It'll be hard this year, but we will definitely look to mark the occasion. Even if that's an extra special gift to each other girls, or whether we book a trip for 2021 – it's important for us to celebrate that we're friends – as we're a family and we mean everything to each other."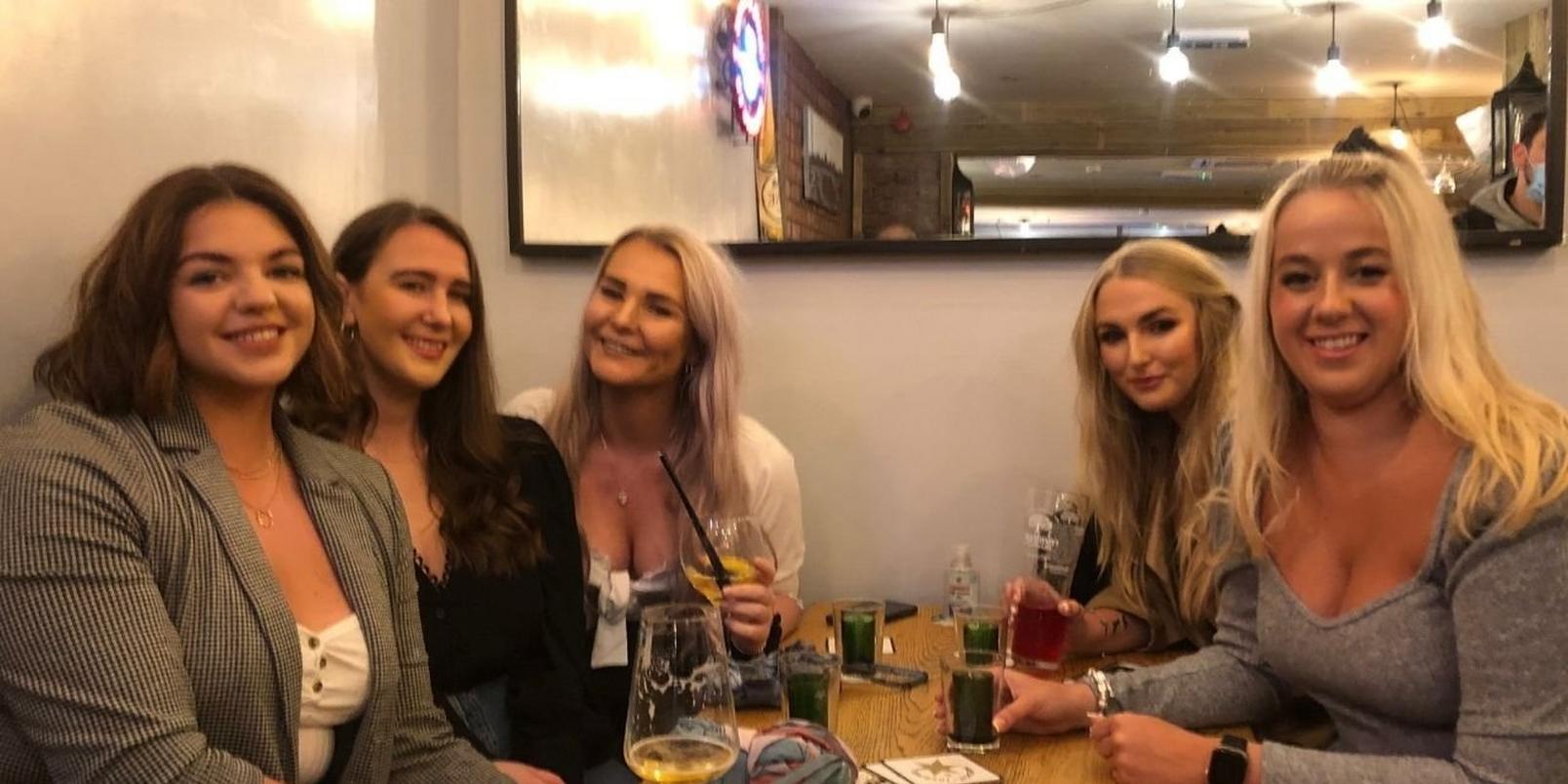 The verdict
Our group has the key ingredients needed to achieve long-lasting friendship – and in fact, not being able to see physically see each other during lockdown, has built a stronger bond between them.
We LOVE that they celebrate their friendship and would love to encourage more people to celebrate those all-important milestones that we reach with our pals. If you need some inspiration, we've come-up with a ready-made list of the milestones you're likely to reach with a life-long friend.