The Queen and The Missing Wedding Bouquet
2nd December, 2023
A smiling bride and her proud new husband. At first glance, nothing seems amiss. But take a closer look at this picture from the Queen's official wedding photographs. While her bridesmaids proudly clutch their bouquets, the Queen's own, empty hands are clasped together. Her wedding bouquet is missing.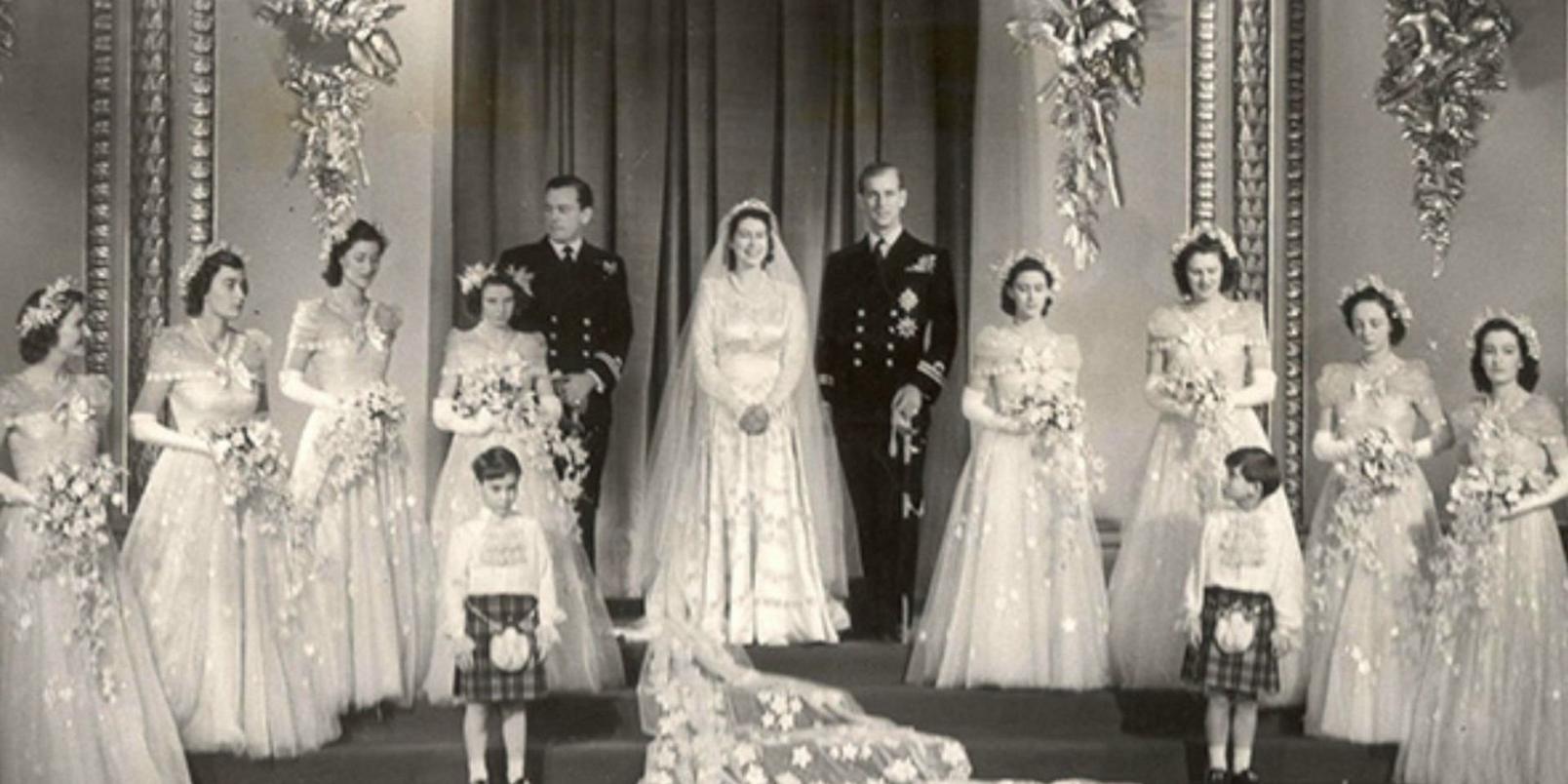 The mysterious disappearance of the Queen's wedding bouquet is something which has captivated – and amused – royal biographers for years, not least because it was just one of a number of misfortunes that befell the young Princess Elizabeth on that cold day back in November 1947 (a broken tiara and a string of pearls left at the wrong palace being among the others).
The bouquet was designed and created by the late Martin Longman of Longman's florist in London, a long standing member of the Interflora delivery network. Despite being personally delivered to Buckingham Palace to ensure its safe arrival, it would seem that the wedding bouquet was later misplaced sometime between the newlyweds return to the palace and the wedding breakfast, leaving the Queen empty handed for her wedding photos.
Recalling the story to the Telegraph in 2010, Martin Longman's son David said: "It would explain why there is no bouquet in the group picture and why my father had to make a replica." It is thought that the royal couple later recreated some of the moments from their wedding day in front of the camera, the replica bouquet firmly in the Princess' hands. So what happened to the original bouquet?
According to David, it was never found however a valuable lesson had been learned. He said: "For Princess Diana's wedding, we were asked to make two identical bouquets because someone remembered what had happened in 1947."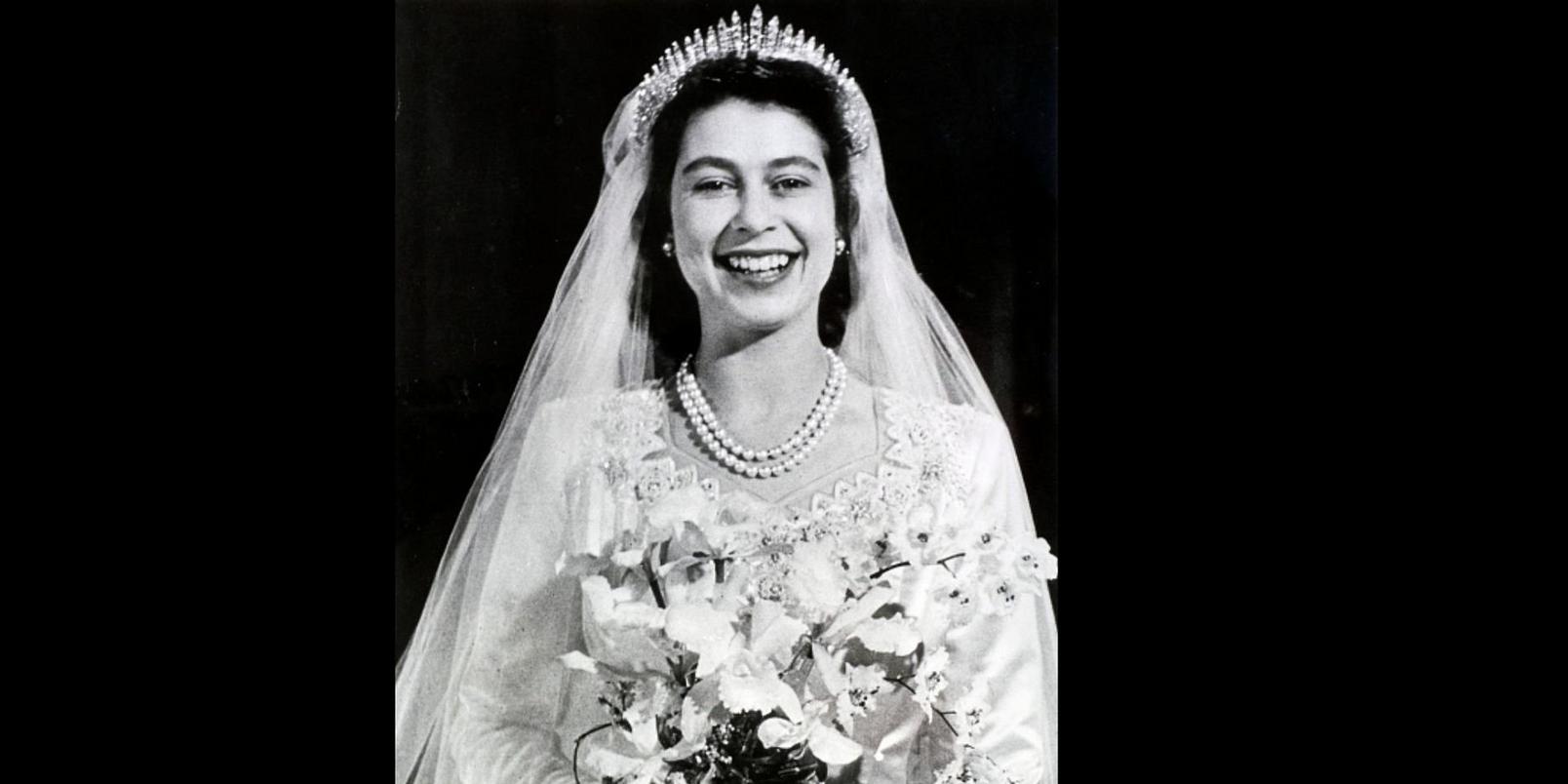 Despite the mishap (and even in the days before royal weddings were televised) the iconic style of the Queen's wedding bouquet captured the imagination of brides-to-be across the nation. The bouquet was particularly spectacular given the backdrop of post war austerity. At that time wedding bouquets were generally small and modest with flowers still being seen as a luxury few could ill afford. You can therefore imagine the excitement when the general public first caught a glimpse of Princess Elizabeth's show-stopping bouquet; she had chosen an all-white, free flowing style which three types of rather exotic looking orchids; cattleya, cypripedium and odontoglossum – all British grown – and myrtle.
Myrtle symbolises good luck and love in marriage and it is tradition for all royal brides to carry a sprig in their wedding bouquet (almost always cut from a bush at Osborne House, Queen Victoria's residence on the Isle of Wight). With its symbolic meaning, myrtle is a particularly apt choice of wedding flower for the Queen and Prince Philip who were married for nearly 74 years before Philip's death in 2021.