The Top 10 Types of Exotic Flowers
5th August, 2020
Put down the peony and step away from the sunflowers. While their pretty petals create a striking statement in any flower bouquet, it's time to indulge in something a little more exotic.
From the delicate but intriguing orchid to the vibrant, conversation-starting bird of paradise, get the lowdown with our list of exotic flowers. Use your newfound knowledge to successfully care for these flowers in your home (or even take home the prize at the next pub quiz if there happens to be a botany round!)
Types of exotic flowers
Orchids
Calla lilies
Anthuriums
Bird of paradise
Celosia
Lily of the valley
Hyacinths
Tulips
Peace lilies
Calathea
Orchids
When it comes to orchids, you're spoilt for choice. There are a whopping 25,000 to 30,000 species to admire but one of the most popular varieties is the cascade orchid.
Orchids bloom throughout the year and are available in a wide variety of colours – from striking blush shades that would look great in any millennial pink room to vibrant yellows that create an eye-catching feature in a shaded corner of the bathroom.
Orchids require a little TLC to ensure their beauty and buds come back year after year. If you're feeling lazy, make up some ice cubes and pop one on the soil to melt and water the plant over a longer period. #Lifehack.
Orchids represent beauty and strength – so are the perfect gift when you need to cheer up a friend – and were also said to be eaten in Ancient Greece when women wanted to get pregnant and influence the sex of their baby (but we wouldn't recommend it!).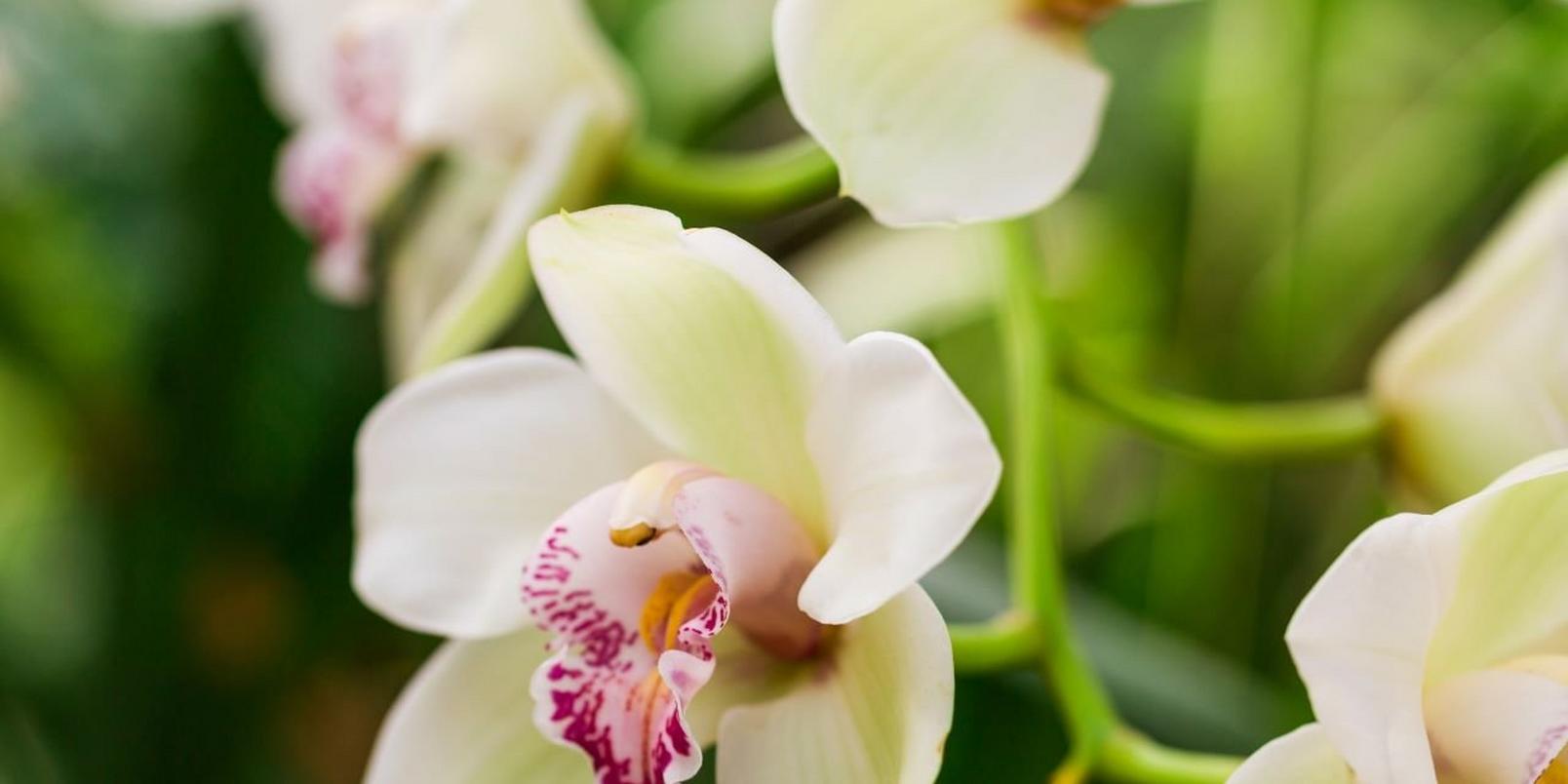 Calla Lilies
A native plant of South Africa, calla lilies are known for their unusual fluted flowers and vibrant green leaves. This type of lily is popular in wedding bouquets – maybe you caught a few last summer? – but also look absolutely wonderful in a vase in your home.
These exotic flowers are simply beautiful, incredibly chic and relatively easy to care for. As well as its classic white flower, calla lilies also grow in pink, purple, yellow and even black shades.
Like orchids, calla lilies also have ties to Ancient Greece as they are linked to the goddess Hera and their name comes from the Greek word for beauty.
Looking for the perfect anniversary bouquet? Calla lilies are the recommended flower to give to your partner on your 6th wedding anniversary – it's okay, you can take the credit such a thoughtful gift!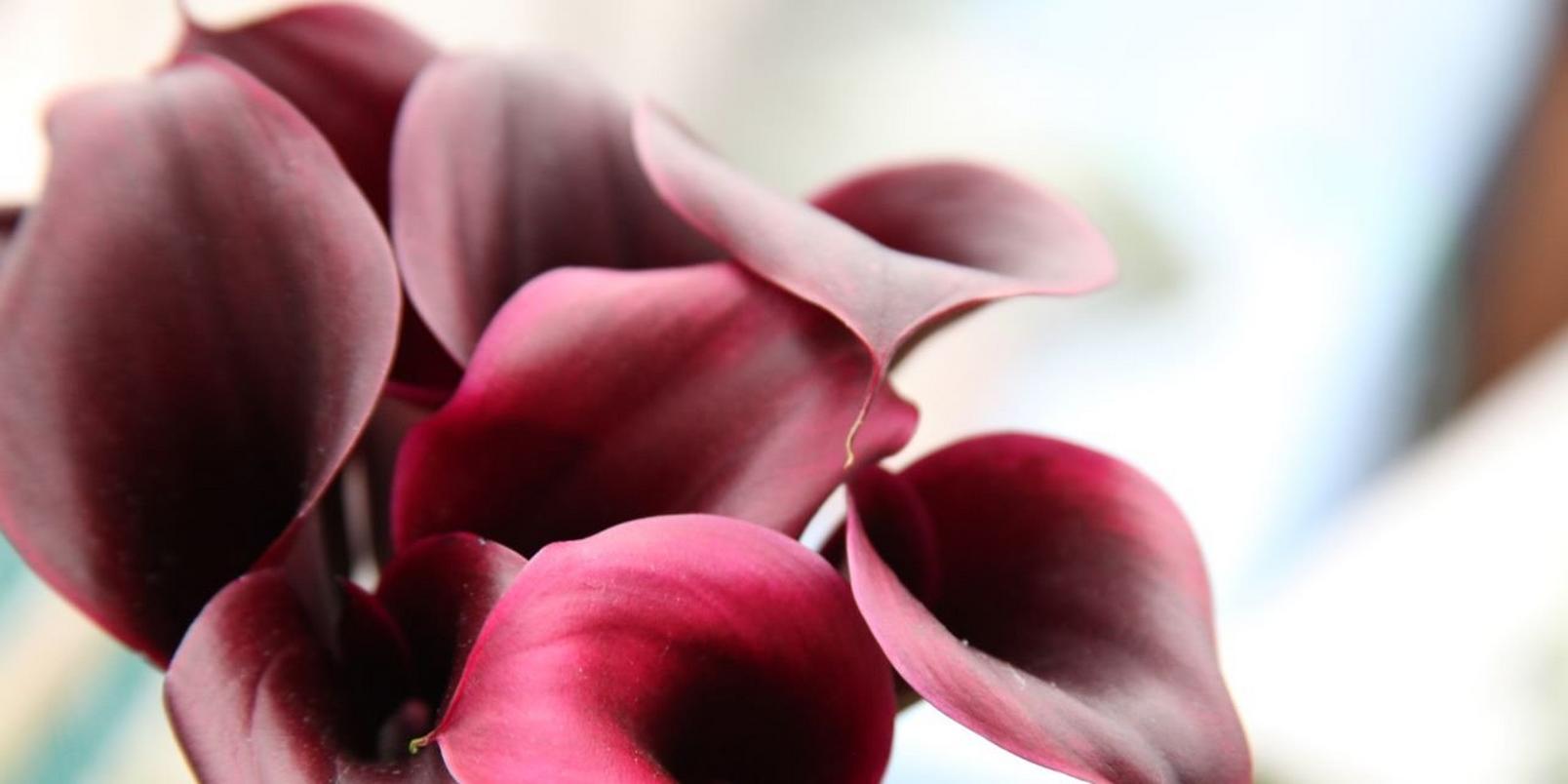 Anthuriums
These flowers look like something from an alien planet but are natives of the rainforests of Colombia. Their waxy appearance and bold spadix (the 'finger' that sticks out from the spathe) brings a touch of the exotic to any flower bouquet.
Anthuriums have several fun names to choose from including painter's palette, painted tongue, boy flower and, our personal favourite, the flamingo flower. They're also available in a multitude of bright and beautiful colours from white and orange through to purple and green.
Despite their exotic appeal, anthuriums are relatively easy to care for and have the longest vase life of all cut flowers. If you want to fill a vase full of these beauties just remember to place them somewhere away from draughts or direct heat (a top care tip that applies to most exotic flowers).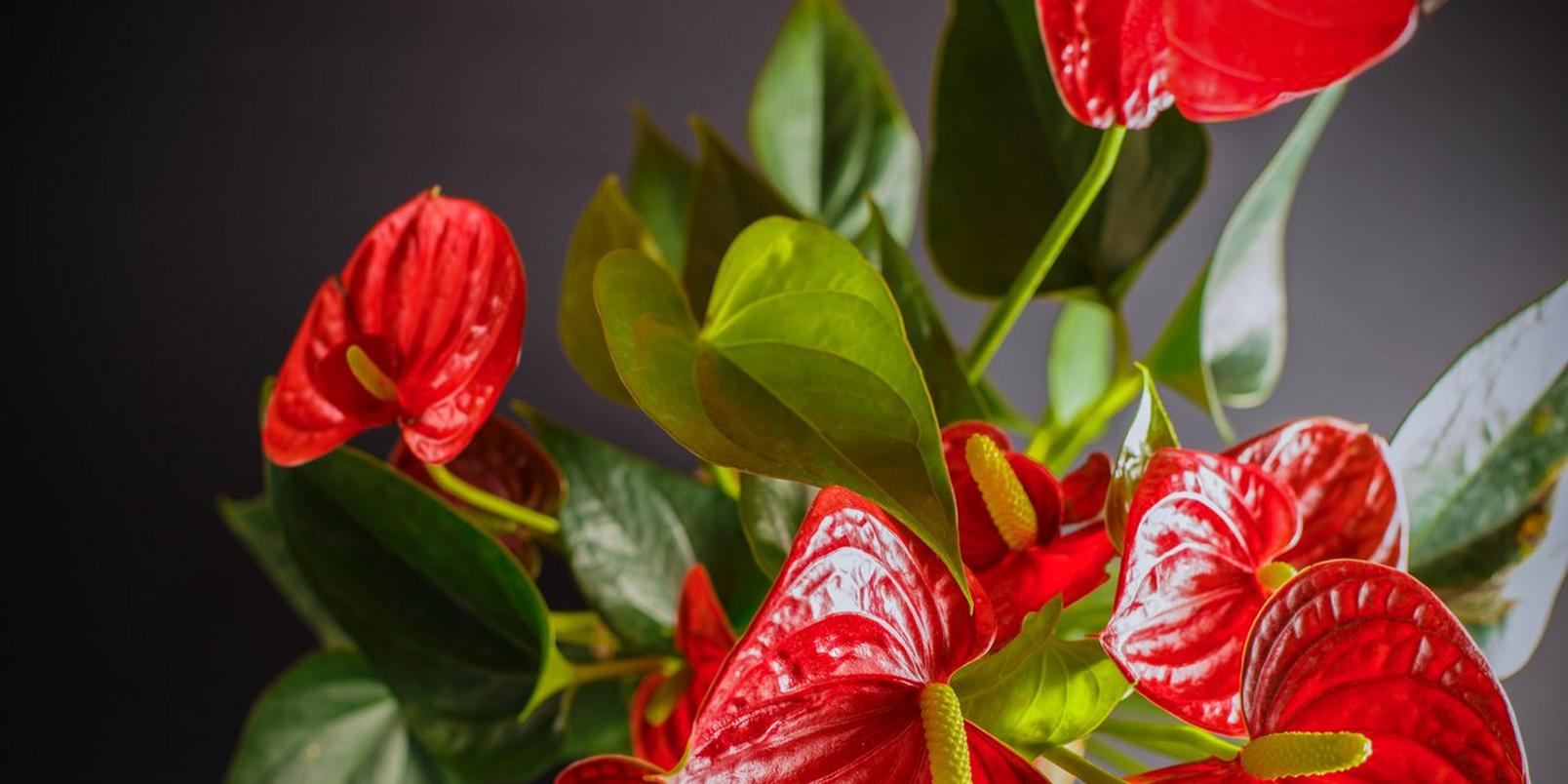 Bird of paradise
The bird of paradise – or Strelitzia - is another native of South Africa. Its exotic, origami crane-like flowers are like no other, making it unmistakable in bouquets and flower arrangements. (This is one flower that also shines solo when grouped in a tall vase!)
The flower has many different symbolic meanings – from freedom to immortality. It's the perfect gift to give when you really want to make a statement.
Celosia
Known affectionately by our florists as 'brains' due to their unmistakable curly shape the exotic celosia is a standout addition to any bouquet. Striking, flamboyant and just a little bit "extra" she's the girl at the party, that makes everyone stop and stare.
Grown wildly in the tropical regions of Africa, Asia, Indonesia and South America this exotic flower is available in a whole range of fiery colours from red to orange and pink to purple and has a pleasant herbal scent.
What occasion to we recommend it for? Any when you want to make a bold statement.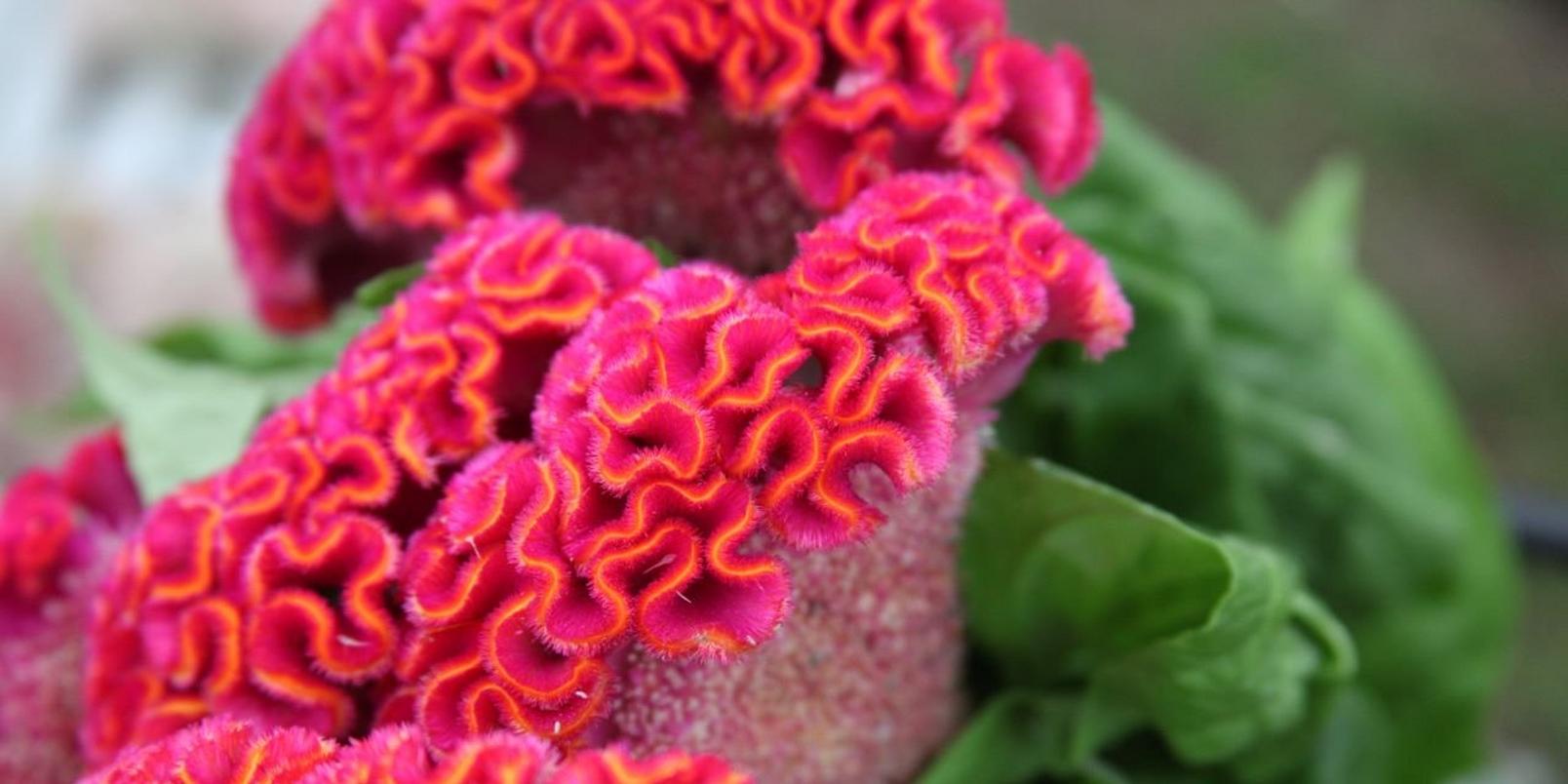 Lily of the Valley
The lily of the valley (which you may have heard called the 'May flower') makes our top ten list of exotic flowers because of its alluring appeal.
What makes it so exclusive? Perhaps it's the fact that the flower only available for a short season (May-June) or perhaps it's because that it's sweetly scented flowers are some of the most coveted by perfumers or maybe, just maybe, it's because the Lily of the Valley is the flower of choice for royal brides
Whatever the reason for its popularity, it's easy to see the attraction. Lily of the valley boasts beautiful and dainty bell-shaped flowers that have the most amazing scent. The flowers are usually white, though pink varieties are also available if you prefer a little more colour in your bouquet.
The flower symbolises youth, purity and sincerity but most importantly, happiness. It's easy to see then why this beautiful flower is such a popular choice for brides.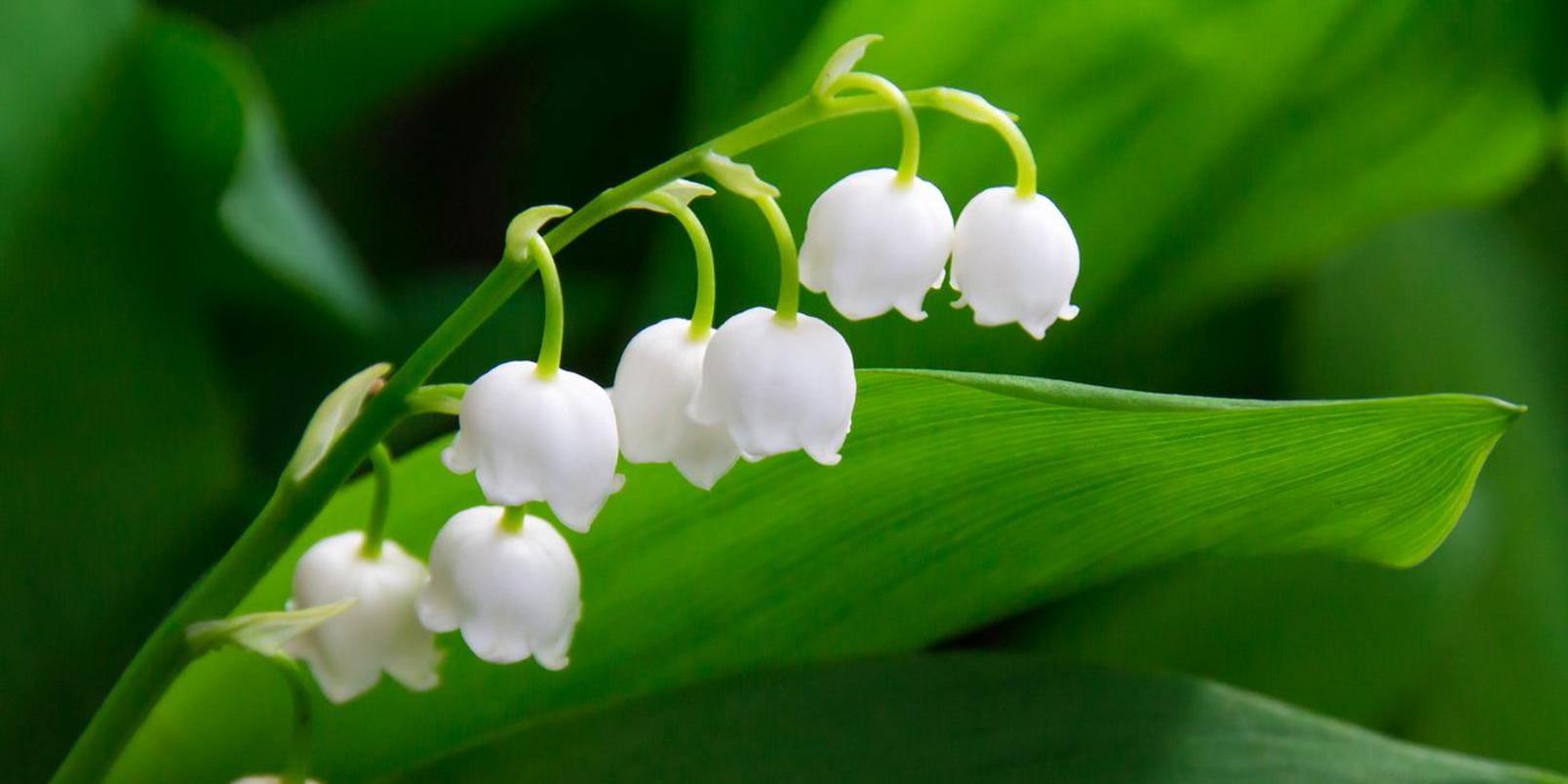 Hyacinths
These unusually shaped flowers grow in abundance in the warm climates of Turkey and the Middle East, with bulbous blooms that sprout in a huge variety of colours. Hyacinths were brought to Europe in the 16th century and are now commonly grown in Holland but you'll spot them in English gardens across the UK.
Hyacinths are another exotic flower that has ties to Ancient Greece and mythology. Said to grow from the ground where an incredible athlete – who was loved by the god Apollo – died, hyacinths are commonly associated with sports but also sorrow.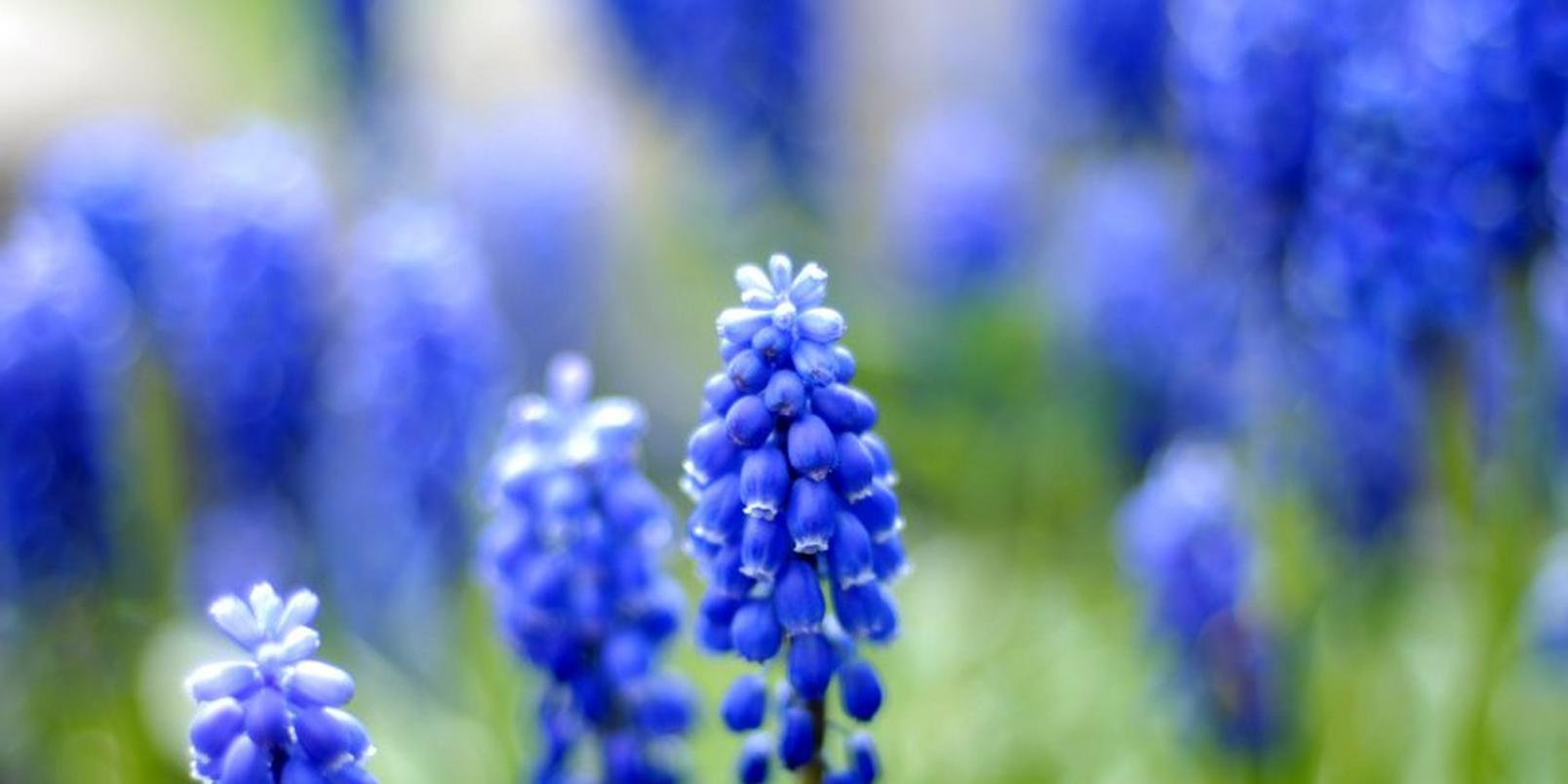 Tulips
There's maybe nothing that says spring more than a bright bunch of tulips and, for many of us, when we think of tulips we're reminded of those rolling fields of flowers in Holland's countryside. Tulips are mainly grown there these days but are thought to originate from Turkey – their name comes from the Turkish word for turban.
Tulips may not be the first type of flower that comes to mind when you think of exotic plants, but with their symmetrical design and an origin story dating back to the Ottoman empire, they definitely fit the bill.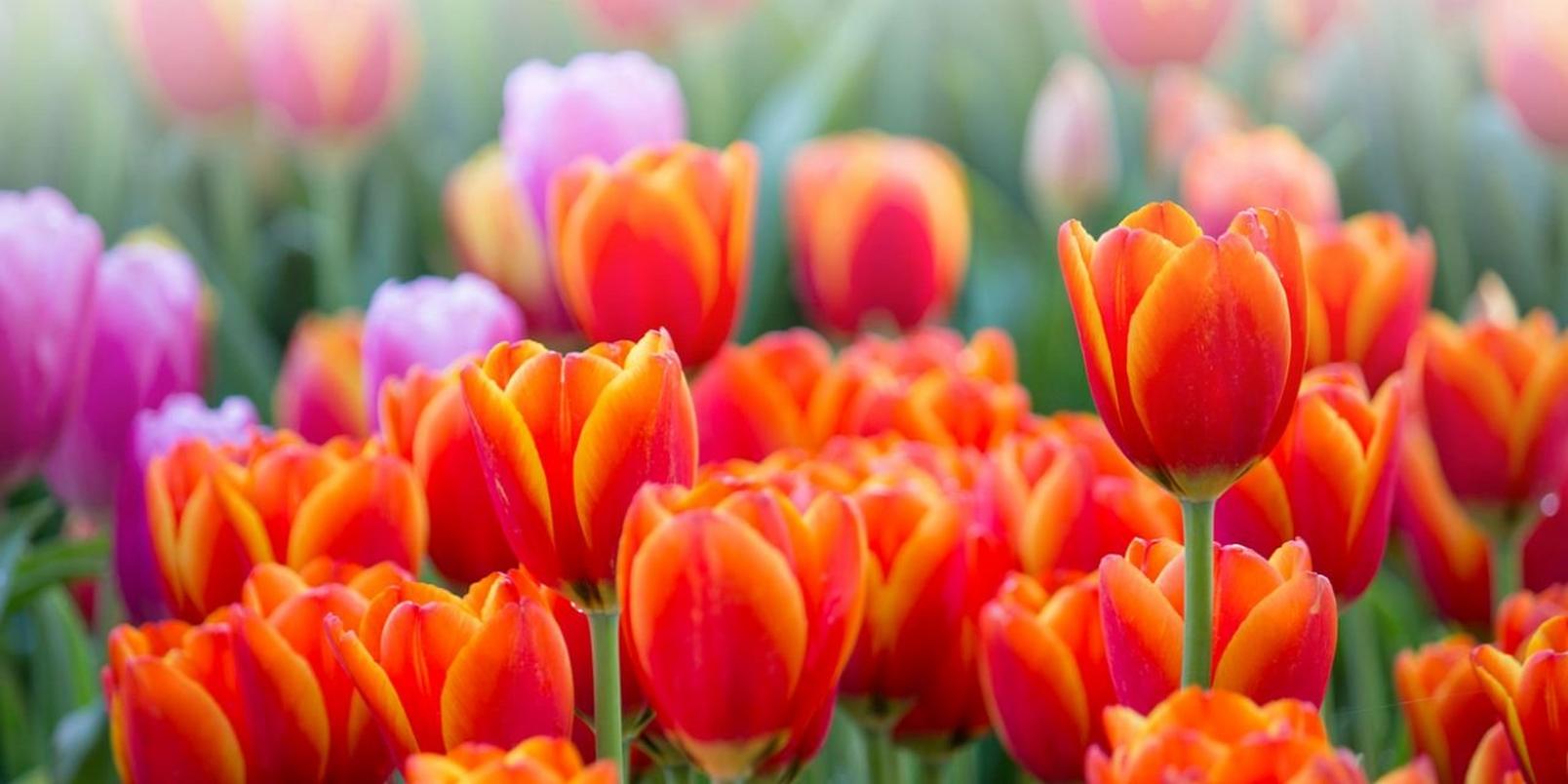 Peace lilies
White lilies are always classy – hey, that's why divas like Mariah Carey demand them in their dressing rooms before shows, right? – and peace lilies follow this trend. Although technically a plant, peace lilies make our list of exotic flowers due to their understated elegance, (which also makes them an ideal as a gift or accessory for your mantelpiece). If you think you have a black thumb, a peace lily is a great starter house plant because they're pretty hardy.
Peace lilies are another tropical plant that love humid environments, such as shower rooms where they can bask in all that moisture. If you were to find these flowers in the wild, they would be growing on the forest floors of southeastern Asia and the Americas, and so it's best to place them in indirect sunlight around your home.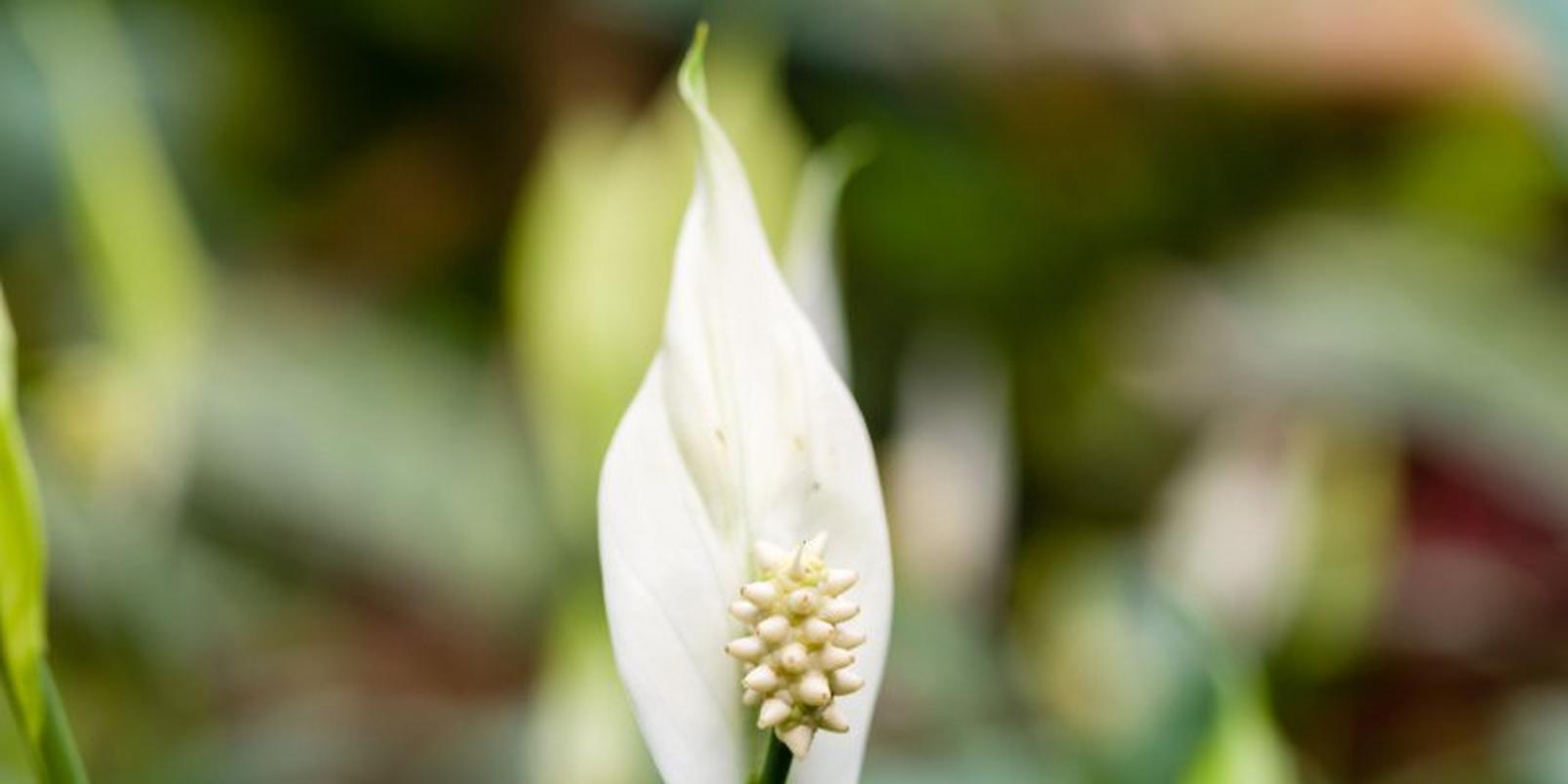 Calathea
Another plant that comes with a range of interesting names (zebra plant, rattlesnake plant, peacock plant) and also originates from Africa, the calathea is stunning both when it does and doesn't have flowers. There are a few varieties of this plant but we particularly love the type that produces pointy orange blooms that are said to represent new beginnings or a new start. This makes them the ideal housewarming gift!
If you keep one of these plants indoors, you may not see it flower because the conditions aren't quite right but its leaves are striking enough with their distinctive patterns to make it a great plant for the home. Calatheas like it hot and humid so keep them away from draughts and mist them regularly.
Fallen in love with blooms off our top 10 list of exotic flowers? Well the good news is there's no need to visit a tropical garden to enjoy these exotic flowers, most are available from your local florist.