45th Anniversary Flowers
45 years of marriage and more in love than ever! Go all out this year and send a bouquet of flowers. Hand-tied by an artisan florist, they're made for wooing your one and only! But we can't promise they won't steal the spotlight from you a little bit. They are simply fabulous, after all.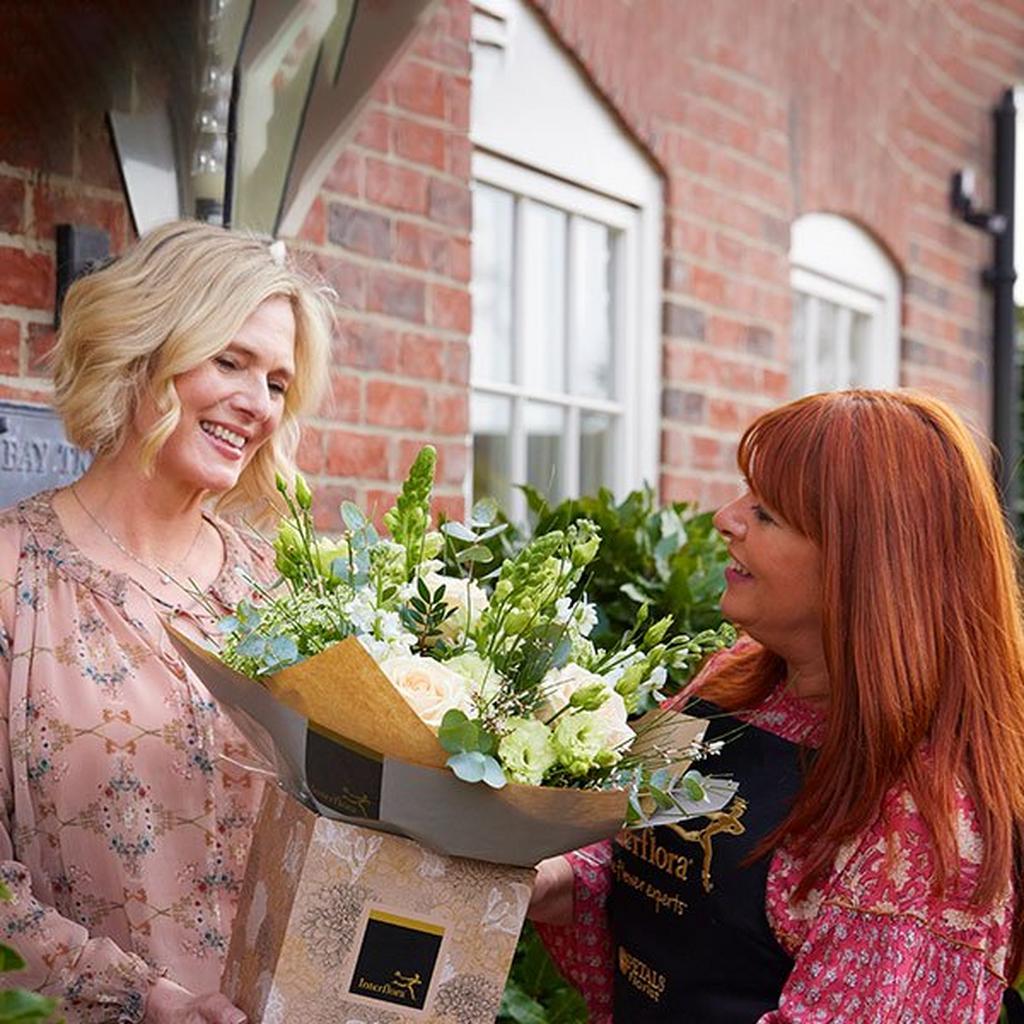 One-of-a-kind bouquets are the perfect way to remember that special day.
Designed and created exclusively for you by our local artisan florists
Delivered by hand
Send anniversary flowers to your loved one and trust our florists to make it even more special
FLOWERS TO CELEBRATE 45 FABULOUS YEARS
Remember that first date feeling all those years ago? Bring back those butterflies by sending a breathtaking bouquet of fresh flowers straight to your door!
While 45th wedding anniversaries don't have a traditional flower, that doesn't mean you can't send some beautiful blooms to mark the milestone. Keep with the sapphire theme and go for a blue bouquet (hello irises!) or do your own thing and choose a different hue. And let's be honest, it doesn't get more romantic than a bouquet of beautiful red roses!
Sending flowers to your fave couple? We have a huge selection of gorgeous blooms, perfect for giving to friends and family for their anniversary.
Who says the celebrations have to stop at flowers? Discover a tempting range of delicious wine hampers, bottles of bubbles, chocolates, and cheeses in our sapphire anniversary gifts collection. We also have a gorgeous range of silver, pearl, ruby, and diamond wedding flowers, if you're celebrating a different occasion.
Need your blooms today? Order by 3pm and we'll deliver your flowers on the same day. We also have a range of next day and nominated day delivery options to choose from.
Related Article
45th Anniversary Flowers FAQs
What flowers are traditionally associated with the 45th anniversary?
The 45th wedding anniversary is traditionally associated with sapphire, and blue flowers, such as blue hydrangeas or blue delphiniums, are often chosen to symbolize this milestone. The blue color represents wisdom, stability, and enduring love.
Do you offer delivery options for 45th Anniversary Flowers?
Yes, we offer various delivery options for 45th-anniversary flower arrangements, including same-day, next-day, and scheduled delivery. You can choose the delivery method that best suits your celebration plans.
Can I include a personalised message with my 45th Anniversary Flower gift?
Absolutely! Including a heartfelt note or card with your 45th-anniversary flower bouquet is a wonderful way to express your love and appreciation for your partner. You can do this after entering the delivery address when ordering.