All Flower Arrangements
All our flower arrangements are hand-crafted by your local artisan florist and beautifully gift-wrapped in eco-friendly packaging. Order by 3pm for flower delivery today.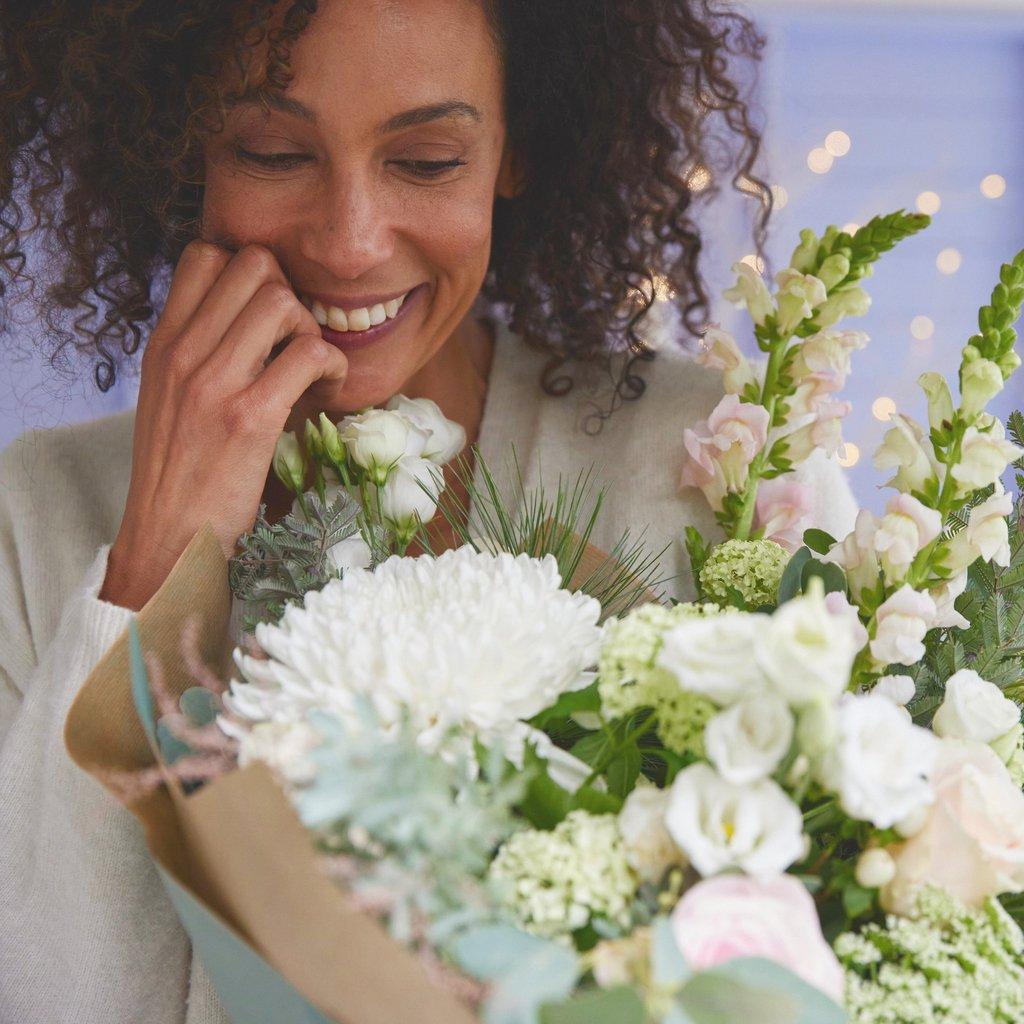 One-of-a-kind bouquets are the perfect way to remember that special day.
Designed and created exclusively for you by our local artisan florists
Delivered by hand
Send personalised flowers to your loved one and trust our florists to make it even more special
Flowers for any occasion
Discover the perfect gift for any occasion with our wide selection of flower arrangements. From vibrant bouquets to elegant arrangements, we have everything you need to make a lasting impression.
Our collection features a variety of styles and colors, ensuring there's something to suit every taste and preference. Whether you're looking for a classic bouquet in a vase or a unique flower arrangement, we have you covered. With our hassle-free delivery service, you can send a stunning gift that will brighten someone's day.
Explore our shop and find the perfect flowers or arrangements today. And the best thing about it? If you order before 3pm, you can even have them delivered on the same day!
Related articles
FAQs
When it comes to the delivery of your flowers, we take pride in providing a seamless experience. Our team of local artisan florists carefully handcraft each arrangement, ensuring the utmost attention to detail. Once your bouquet is ready, it is hand-delivered by our local florists themselves.
For those with an Interflora account, tracking your UK order is a breeze. Just access your account and navigate to the 'Order Tracking' section, where you can conveniently monitor the progress using the order number provided in your confirmation email. To keep you in the loop, we will also send you email notifications when your flowers are en route and when they have been successfully delivered by our dedicated drivers.
How long should my flowers last?
We believe in delivering not only beauty but also longevity, which is why our blooms are carefully selected to stay fabulous for seven days or even longer. With our commitment to quality and freshness, you can trust that your floral display will bring joy and elegance to any space for an extended period of time.