Occasions

Funeral & Sympathy

Flowers

Plants & Gifts

International

Same Day

Hand-crafted by a local artisan florist in Aberdeenshire
Search for flowers for my date and postcode
Flower Delivery in Aberdeenshire
"From landmark birthdays to weddings and funerals, at Interflora we've been creating wonderful flower arrangements to mark life's biggest moments for over 90 years. Our flower shops are also there for those smaller, spontaneous occasions when a beautiful, hand-tied bouquet with same day delivery is just perfect for surprising someone special.
With so many natural gems on the doorstep, Interflora florists in Aberdeenshire have plenty of ideas to draw on. This varied county takes in the moors and mountains of the Cairngorms, evergreen forests and peaceful lochs. And with Europe's largest indoor collection of flowers housed in Aberdeen's Winter Gardens, there's plenty of natural beauty to be found in the city, too.
Our expert florists across Aberdeenshire take pride in perfecting every last detail, from hand picking the best blooms to delivering them with a smile. But if you'd like the pleasure of giving flowers yourself, that's no problem either simply use our handy Click and Collect service to make your floral gift truly personal."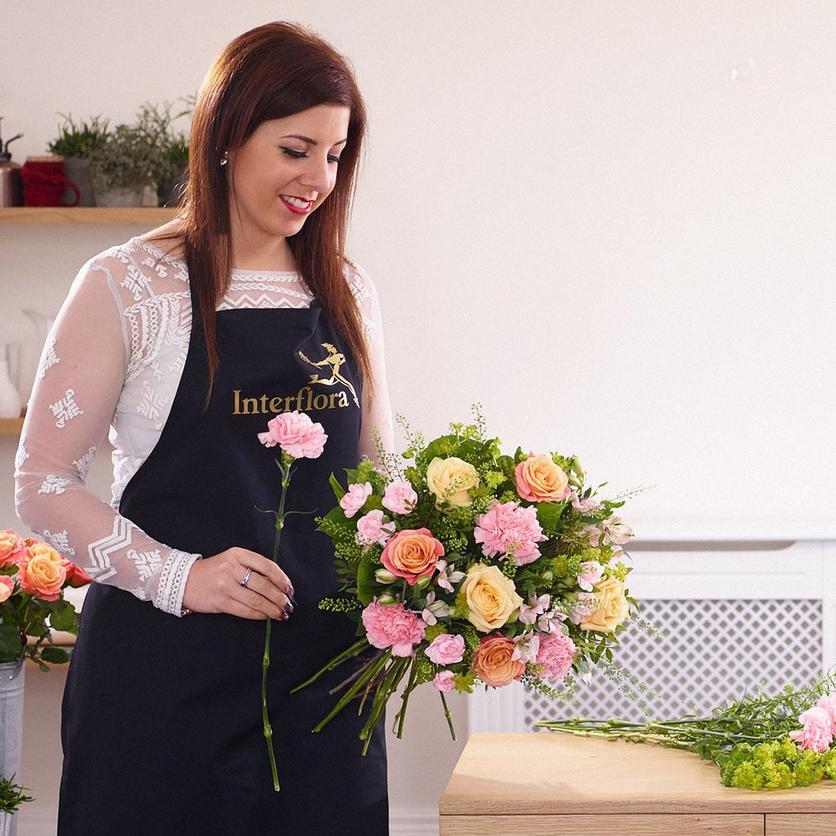 Find a local florist to craft your bouquet
Whatever the occasion, we're here to help. From birthdays to anniversaries or simply just because, we deliver flowers across the UK and even overseas.
Over 900 local florists nationwide
Every bouquet is created by an experienced artisan florist.
No lost bouquets here, these are made to wow them on the doorstep.
We guarantee all our flowers will be fresh for 7 days at least.
Our bouquets are created by local florists. Long live the high street!