Occasions

Funeral & Sympathy

Flowers

Plants & Gifts

International

Same Day

Hand-crafted by a local artisan florist in Berkshire
Search for flowers for my date and postcode
Flower Delivery in Berkshire
"Passionate and dedicated, our expert team of Interflora florists know what makes a breathtaking bouquet. At its heart are just-cut flowers, carefully transformed into a stunning arrangement. To finish, we pick the perfect wrapping and pop on a special message – all ready to be delivered by hand, or collected at a time to suit.
Surrounded by rural beauty and vibrant towns, Interflora florists in Berkshire are spoilt for choice when it comes to floral inspiration. From the lawns of Windsor Castle and rose gardens of Basildon Park to the wildflower-rich hills of Lardon Chase and Lough Down, the scenery is brimming with gorgeous colours all year round.
Our florists in Berkshire draw on all of these influences, whether they're working on traditional bouquets or tailor-made designs. Whatever the order, we only use the freshest flowers. So we can make sure every arrangement looks beautiful for days after delivery."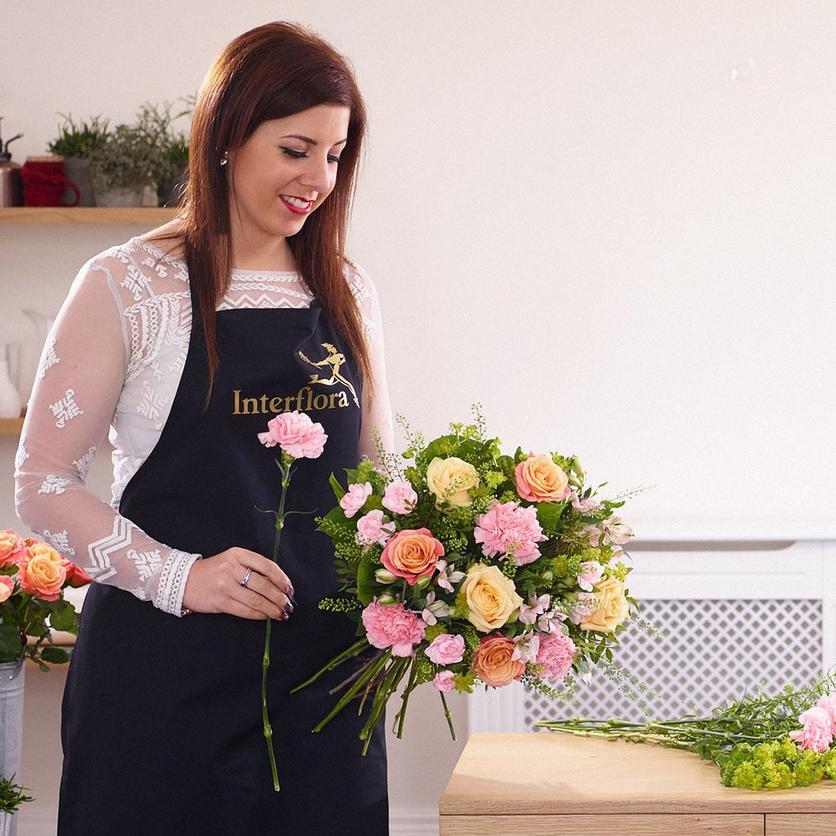 Find a local florist to craft your bouquet
Whatever the occasion, we're here to help. From birthdays to anniversaries or simply just because, we deliver flowers across the UK and even overseas.
Over 900 local florists nationwide
Every bouquet is created by an experienced artisan florist.
No lost bouquets here, these are made to wow them on the doorstep.
We guarantee all our flowers will be fresh for 7 days at least.
Our bouquets are created by local florists. Long live the high street!