Occasions

Funeral & Sympathy

Flowers

Plants & Gifts

International

Same Day

Hand-crafted by a local artisan florist in Cambridgeshire
Search for flowers for my date and postcode
Flower Delivery in Cambridgeshire
"Sculptural and modern? Luxurious and classically elegant? Whatever style you're after, Interflora's experienced florists take the same approach with every arrangement – paying utmost attention to detail. Always beginning with flawless, seasonal blooms that stay fresh and fragrant for seven days. Then finishing your 'bespoke', hand-tied bouquet for same day delivery – or collection from the shop.
Historic Cambridgeshire is awash with natural inspiration. Over 200 varieties of snowdrops form a sparkling white carpet at Anglesey Abbey. And at the Cambridge University Botanic Garden, every corner of the world can be explored. Here, rock gardens display a colourful kaleidoscope of flowers and herbs, rose bushes and cacti. While in the restored Glasshouse, lush rainforest plants reach to the sky. The surrounding countryside is also home to exotic flora, such as the orchid, wild thyme and bird's foot trefoil.
To mark every kind of occasion, our florists across Cambridgeshire are ready to create a unique and stunning masterpiece – complete with a hand-written message and perhaps a delicious finishing touch of chocolates or champagne."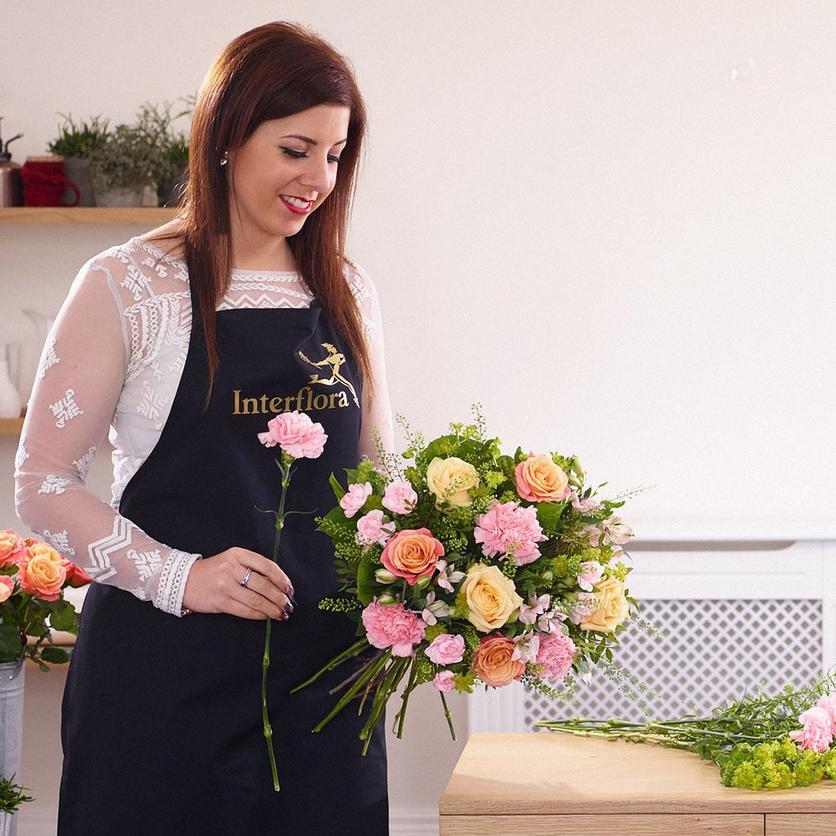 Find a local florist to craft your bouquet
Whatever the occasion, we're here to help. From birthdays to anniversaries or simply just because, we deliver flowers across the UK and even overseas.
Every bouquet is created by an experienced artisan florist.
No lost bouquets here, these are made to wow them on the doorstep.
We guarantee all our flowers will be fresh for 7 days at least.
Our bouquets are created by local florists. Long live the high street!