Occasions

Funeral & Sympathy

Flowers

Plants & Gifts

International

Same Day

Hand-crafted by a local artisan florist in Carlow
Search for flowers for my date and postcode
Flower Delivery in Carlow
"Whether they're helping with grand plans or a last-minute bolt from the blue, Interflora florists pay attention to every detail. They arrange by hand, wrap with care and hand over in person. And because they only use flowers in tip-top condition, Interflora bouquets fill a home with fragrance and colour long after the front door closes.
Scented wildflower meadows and green hills are a beautiful backdrop to our Carlow flower shops. This picturesque corner of Southeast Ireland is a hotchpotch of rivers and mountains, grand estates and market towns. The Carlow Garden Trail marks the best of the county's floral attractions, from the huge Spanish chestnut tree at Hardymount to the herb gardens at Kilgraney House. While the Blackstairs Mountains boasts arguably the best views in Carlow.
From hilltop villages to riverside houses, our Carlow florists travel high and low to deliver flowers – or have them ready for collection at a time to suit. Thanks to the Interflora order tracking service, our customers can even trace their floral gift as it journeys from flower shop to loved one."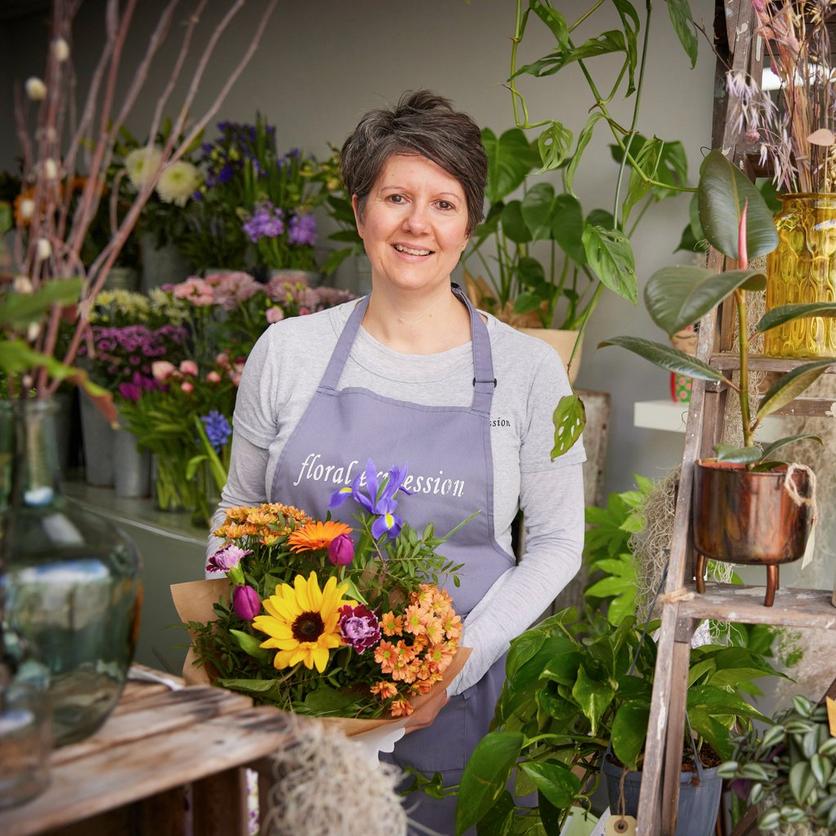 Find a local florist to craft your bouquet
Whatever the occasion, we're here to help. From birthdays to anniversaries or simply just because, we deliver flowers across the UK and even overseas.
Over 900 local florists nationwide
Every bouquet is created by an experienced artisan florist.
No lost bouquets here, these are made to wow them on the doorstep.
We guarantee all our flowers will be fresh for 7 days at least.
Our bouquets are created by local florists. Long live the high street!